Friendship and Standard Chartered team up to build a 54kW microgrid in Ulipur, Kurigram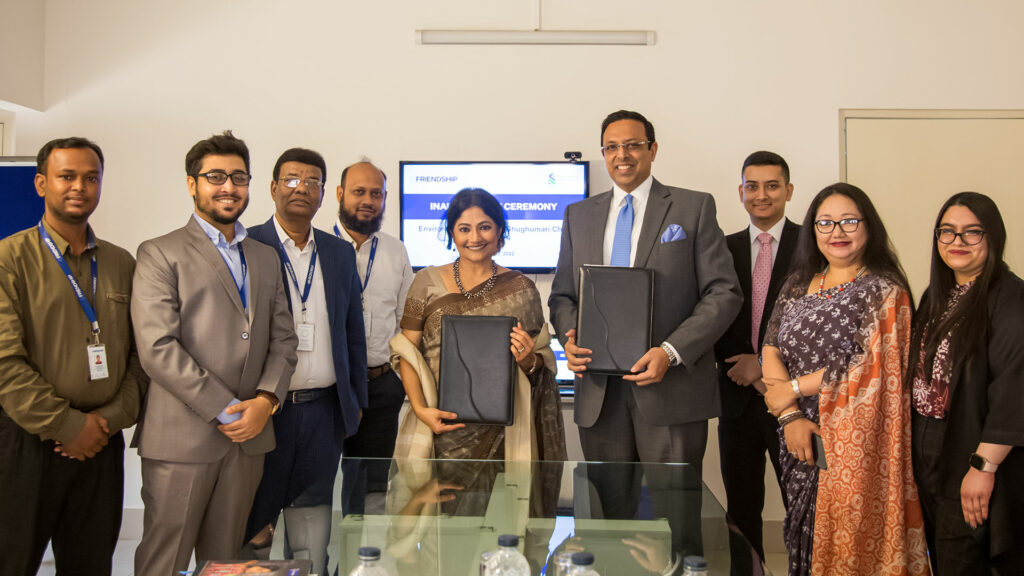 by Raeed Abd-Allah Chowdhury
November 20, 2022
Following the success of the first solar village, and the plans for the second one, Friendship has kept up the momentum by partnering with Standard Chartered to sign an agreement for a third.
The 54 kW solar array is being built on a char, a sedimentary deltaic island, named Ghughumari in Ulipur Upazila (subdistrict) in Kurigram district. The first was constructed in Goynar Potol, also in Kurigram, and the second Kabilpur Char, in Gaibandha. The project is part of the multinational bank's corporate social responsibility (CSR) activities.
The inauguration ceremony was organised at the head office of Friendship in Baridhara of the capital on October 30, 2022. Friendship founder Runa Khan and Standard Chartered Bangladesh's CEO Naser Ezaz signed the agreement on behalf of their respective organisations.
Char Ghughumari is separated from the mainland of Kurigram by the Brahmaputra river, where 750 residents from about 150 families will be receiving the benefits from the project. In addition to electricity, each family is getting three types of local trees for sustainable development and environmental preservation. Additionally, 60 tube wells are being provided for drinking water. The project officials hope that the full gamut of these facilities will be available in 2023.
The chars are sedimentary islands that form, flood, erode and reform elsewhere along the river continuously, thereby rendering them an ever-changing, unpredictable landscape.
Runa Khan explained the reason behind the establishment of solar village, saying "the impermanent nature of the char islands make permanent infrastructure like a connection to the main power grid next to impossible, and so renewable energy that is tailored to the needs of the local landscape is necessary. Not only do these residents now receive all the benefits of having electricity on their islands—lights, fans, refrigerators; meaning longer work and study hours, safety and security at night, preservation of goods and so forth, but this energy is also from a clean source that bypasses the need for a logistically impossible connection to the national grid."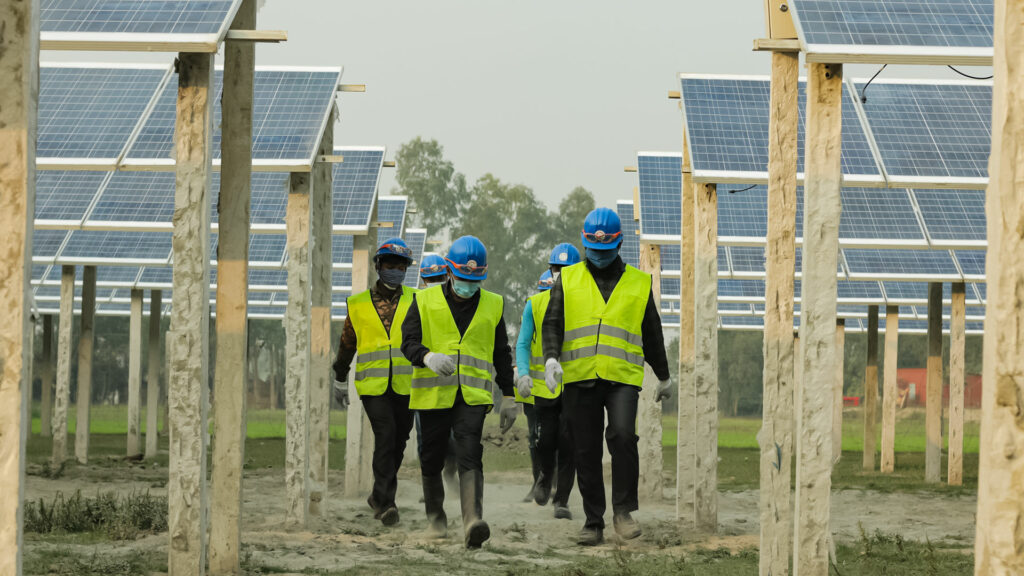 The first and fully operational solar village has been a resounding success, and has been well received by the residents of the village. Right around the corner from COP27, local adaptations to climate change and renewable energy, especially for underserved, underprivileged communities are an apt climate action and empowerment measure; and one that can, as is being displayed, be scaled and replicated.