Bangladesh is the birthplace of Friendship and home to the regions where our operations are focussed.
The country was formed at the delta of two of the largest rivers of the world.
Silt deposits from the Himalayas give the soil of Bangladesh its unique fertility, but this geography also leaves the country especially vulnerable to natural disasters.
Twice a year, in the tropical cyclone season, devastating storms form over the Bay of Bengal and batter the southern coast of Bangladesh.
Every monsoon season, the combination of snowmelt from the Himalayas and torrential local rainfall causes catastrophic floods.
Our operations are concentrated in remotest areas of Bangladesh that are at the forefront of many of the global challenges that define our world today, including the climate crisis, lack of access to vital services, inequality and poverty.
Friendship employs some 3200 people in Bangladesh, of whom two thirds are from the communities served by Friendship.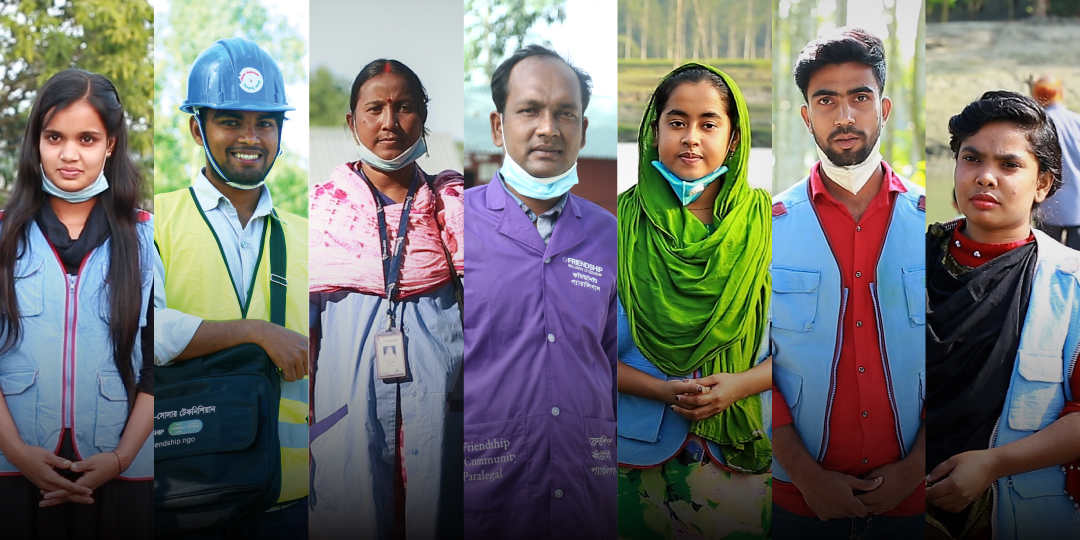 Our people in Bangladesh
The Covid-19 crisis has highlighted the importance of frontline workers, who are the real heroes, everyday heroes who were empowered by Friendship and stepped up for their communities. They are at the core of Friendship's work. Meet some of them here: https://friendship.ngo/empowered-heroes/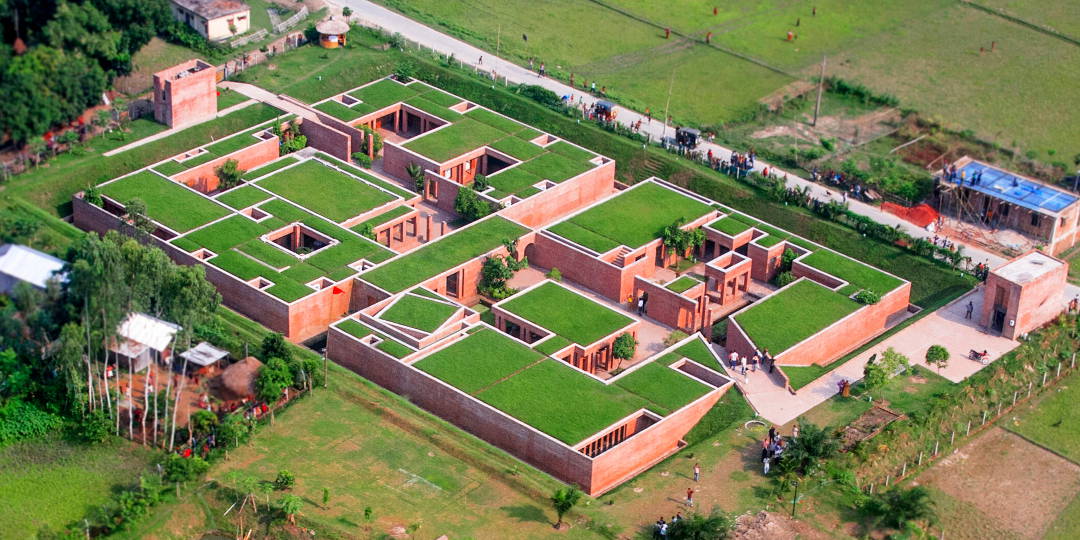 Friendship Architecture
Friendship's has partnered with award-winning architect Kashef Chowdhury, on multiple installations for Friendship, including the Aga Khan Award for Architecture winning the Friendship Centre in Gaibandha. These structures designed with the local environment, ecology, efficiency, design and cost-effectiveness in mind. They utilise local materials, such as brick and bamboo, and their distinctive style gives them landmark status amongst locals.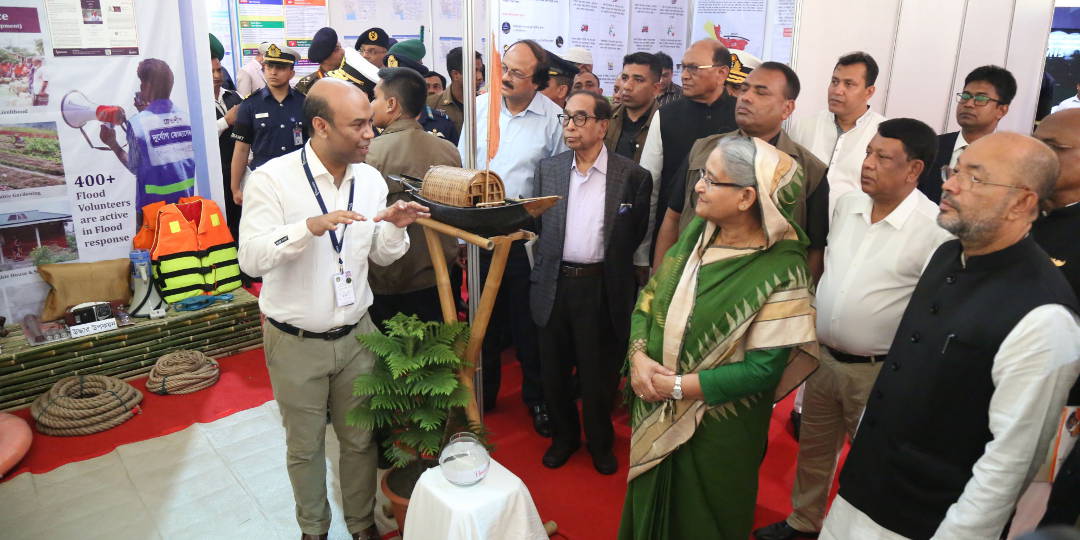 Collaboration with the Government of Bangladesh
Friendship aims to position itself as a development partner to support the Government of Bangladesh towards achieving the Sustainable Development Goals, and its national agenda wherever possible. This effort has been particularly visible throughout the Covid-19 crisis, during which Friendship worked alongside the local governments in 23 unions and their Covid-19 response teams. Friendship will be operating five new hospital ships, with accompanying outreach services. After five years, they will be taken over by the government's national healthcare system. This represents a remarkable success in Friendship's goal of scaling and replicating its innovative systems.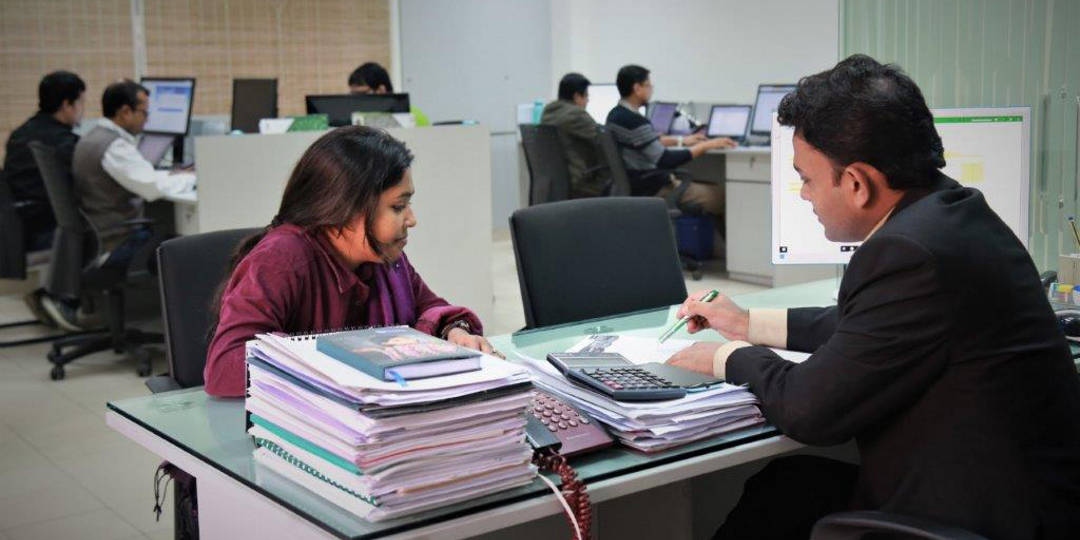 Central Service Units
The success of Friendship's strategy is dependent upon the essential support of the 13 Central Service Units (CSU) in our head office in Dhaka, Bangladesh, which are indispensable in implementing projects. These CSUs cohesively work together towards the objectives of Friendship's programmes, and towards organisational strengthening to ensure that the administrative, logistical, strategic, financial and planning support required for the sectors is available. Smooth operations of all programmes, events, interventions, implementations and integrations depend on the coordinated efforts of these CSUs.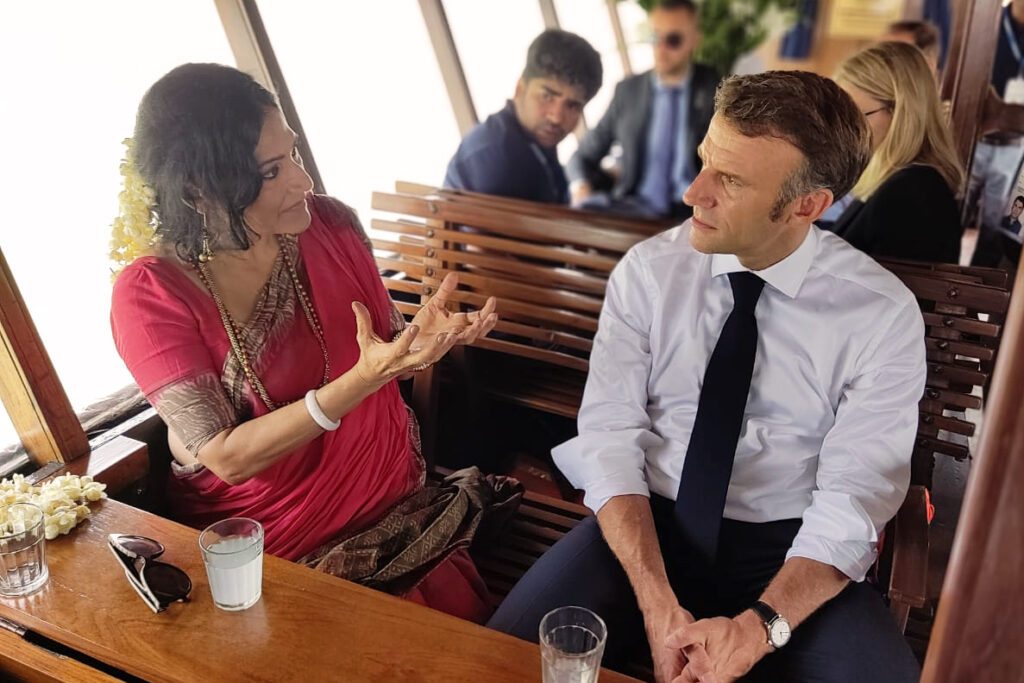 The President of France Takes Tour on Friendship's Flèche d'Or
Friendship Bangladesh, Friendship France, News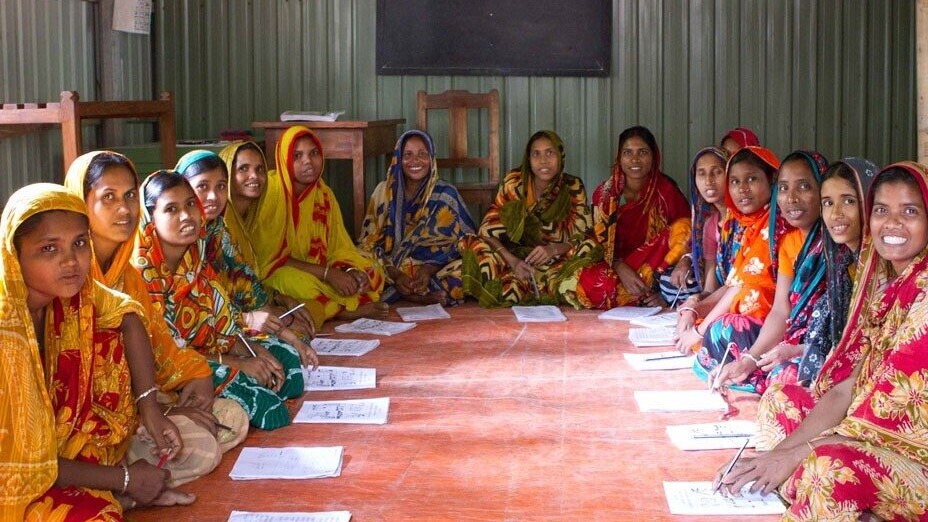 Friendship wins UNESCO Confucius Prize for Literacy
Empowerment, Friendship Bangladesh, Friendship France, News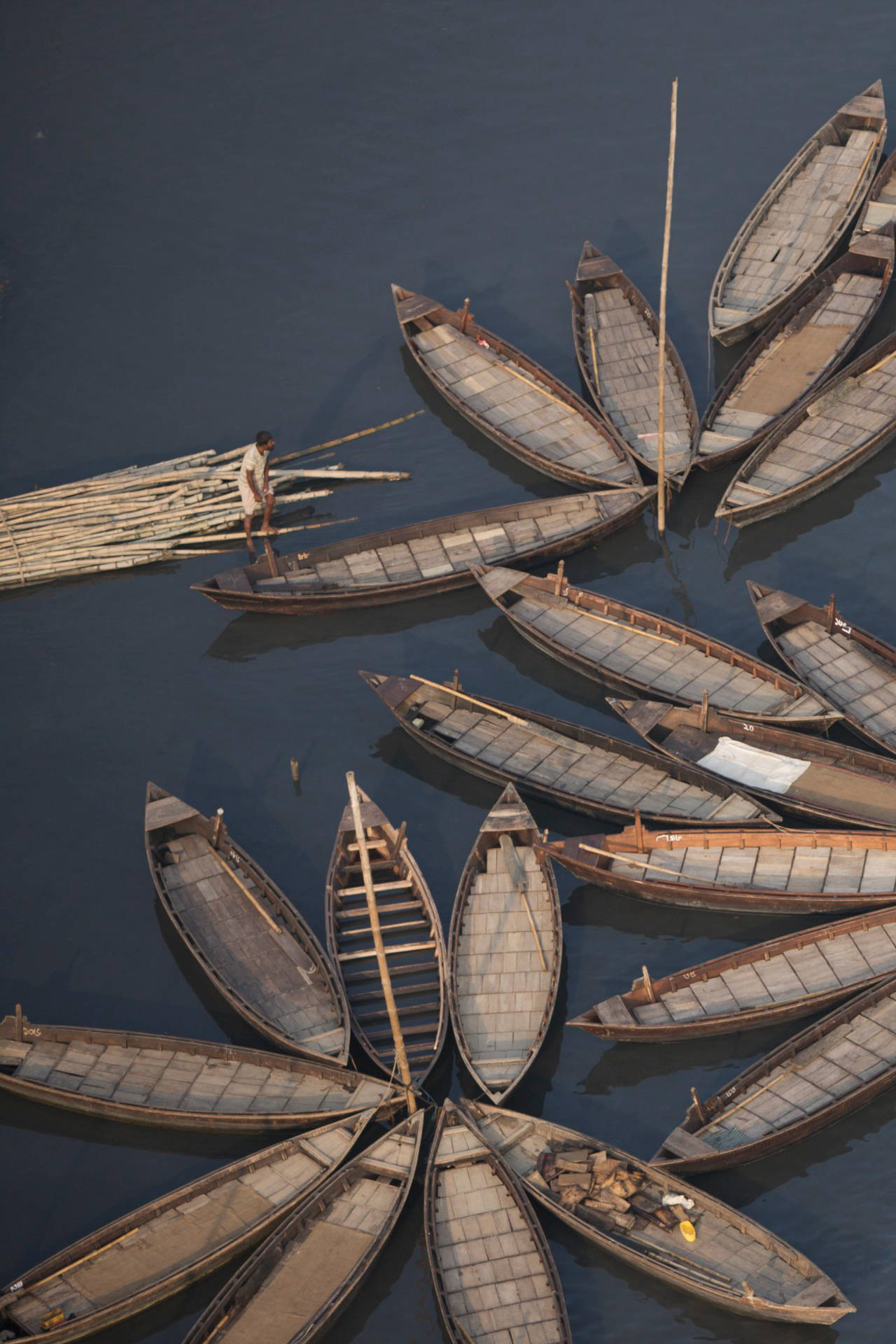 Contact Friendship Bangladesh
Friendship Bangladesh
K-14/2A, Baridhara North Road (Kalachandpur)
Dhaka-1212, Bangladesh
Tel: +88 02 8417733-39
Email : info-bd@friendship.ngo