As an International Social Purpose Organisation, we address social issues and always prioritise the interests of the communities we serves.
Friendship is people helping people.
We make 4 strong commitments to the unaddressed communities we serve.
To reach our vision and fulfil our mission, we apply our 5 core values in all our actions. Since 2002, we deliver needs-based services to the communities with a participative and inclusive approach. Through an innovative, integrated development model and an entrepreneurial mindset, we achieve sustainable outcomes, trying to leave no one behind…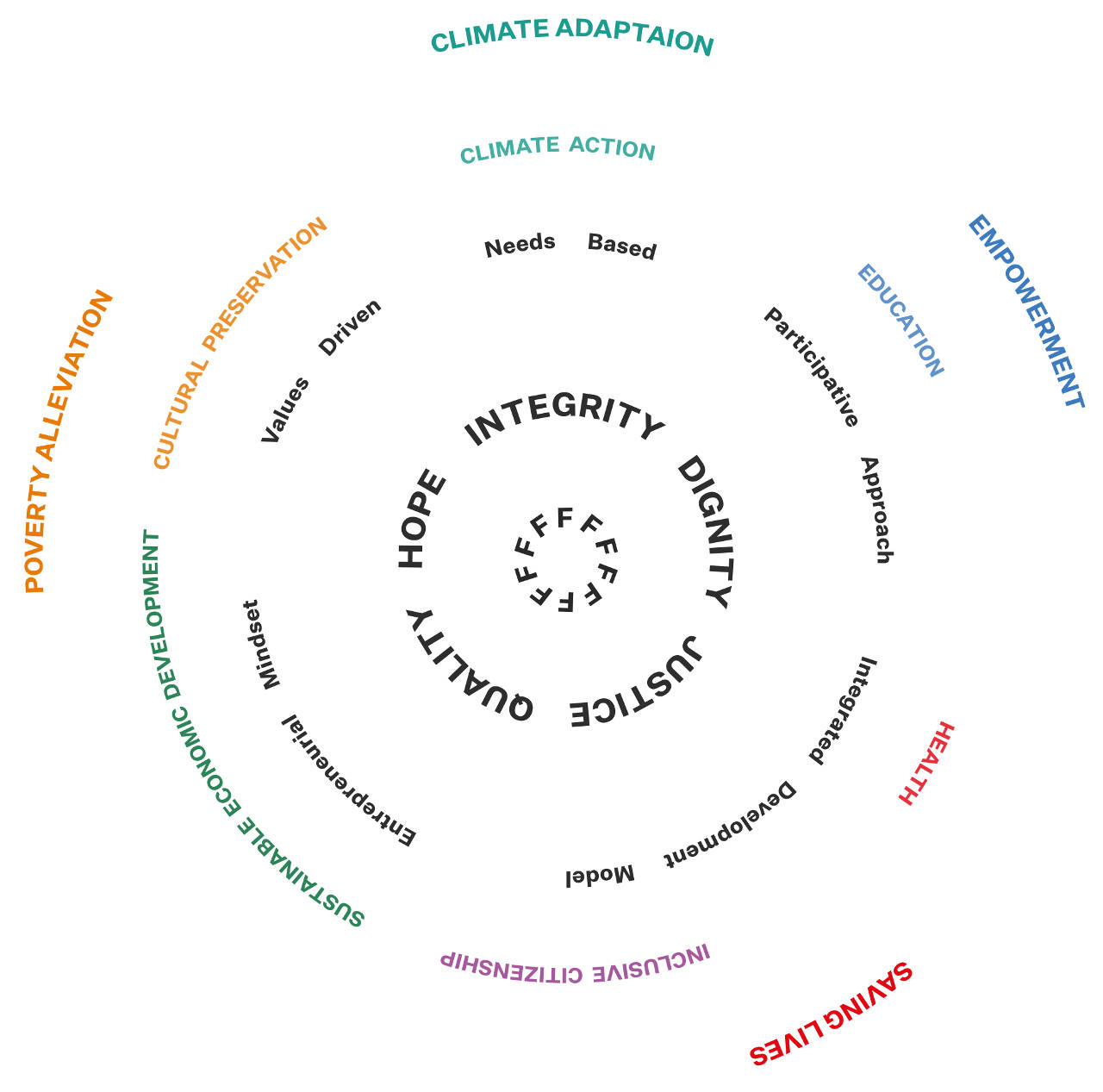 Friendship is a needs-based and values-driven organisation, deeply embedded in the communities where it works. We focus on understanding local situations and identifying gaps that we can fill, and we always do so in consultation and inclusion with the communities.
Because all problems are intertwined, we have developed an integrated development model where all organisational sectors work in close interaction. Our programs span across our floating hospitals and access to healthcare for all, disaster relief, capacity building and economic development, climate resilience, education, inclusion and access to rights and and cultural preservation.
This pragmatic, holistic and participative approach in implementing solutions has proved to work. It gives high social return for communities and donors.

6 500 000
…people have access to Friendship's health services.

5 491 710
…person-days of emergency food relief distributed.

285 000
…people benefit from our inclusive Citizenship awareness programe each year.

82 747
…people have benefitted from Friendship's Sustainable Economic Development programme.

80 000
…people have access to safe water from our 6 water plants in coastal saline areas.

21 813
…children & adult learners have benefitted from Friendship's Education Programme.

9 770
…peope have been trained in Climate Adaptation and Disaster Management.
Alignment with global goals
Friendship's objective is to give opportunity, dignity and hope to all communities it work with which is in line with the "leave no one behind" UNDP 2030 agenda.
Through its commitments and all its actions, Friendship contributes to 13 of the 17 Sustainable Development Goals (1, 2, 3, 4, 5, 6, 7, 8, 10, 11, 12, 13, 16)