Friendship holds roundtable and award-giving ceremony with Dhaka Reporter's Unity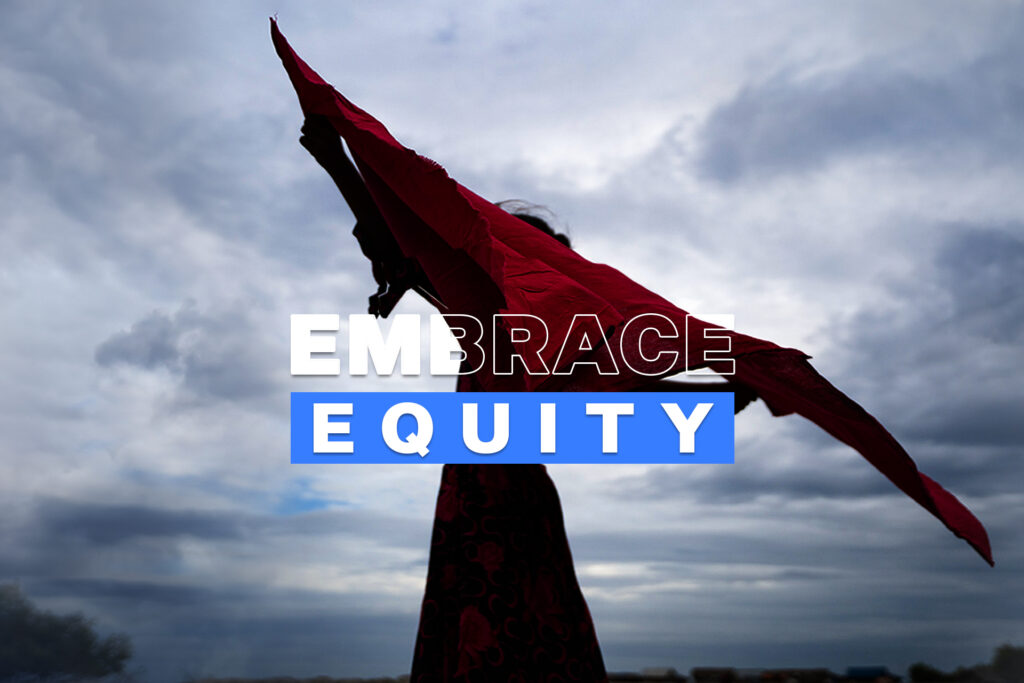 Friendship News Desk
March 9, 2023
Friendship celebrated International Women's Day this afternoon with a roundtable discussion, award-giving ceremony and cultural programme in collaboration with Dhaka Reporter's Unity (DRU) at the national journalists' association's conference hall in Segunbagicha, Dhaka.
About 250 people including seasoned reporters from the DRU as well as Friendship's staff, volunteers and performers attended the event. Among them were the four winners of this year's Women of Valour Award. The award started last year, to honour the contributions of female Friendship community workers towards humanity, and is presented every year on Women's Day.
The winners were Mosammat Mariam, a teacher at Friendship's school in East Kharjani, Gaibandha; Mosammat Sufia Khatun, a member if Friendship Farmers' Club in Shankarhati, Satkhira; Mosammat Shahinur Begum, cashier of the Friendship Disaster Management Committee in Madaripara, Gaibandha; and Rahima Begum, a Friendship community paralegal in Khanjanmara, Kurigram. (Read their stories here.)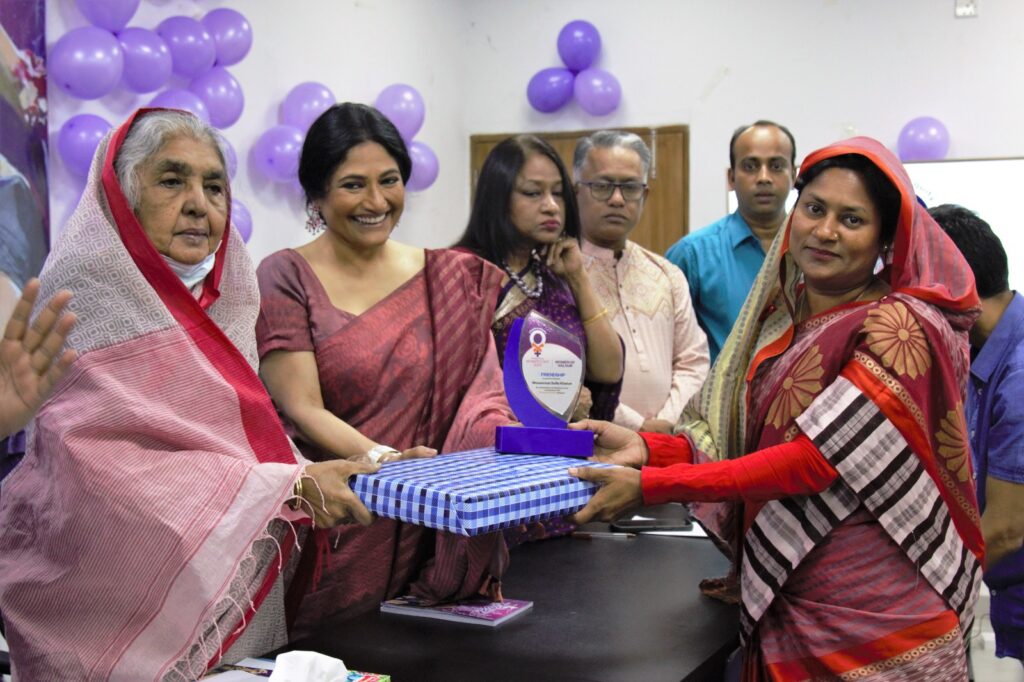 These women hail from some of the most climate-affected and unaddressed communities in the country—the sedimentary river islands, or chars, of the Jamuna-Brahmaputra river basin and the coastal belt. These isolated communities deal with extremely harsh conditions, eking out a living among floods, storms, drought, river erosion and a dearth of infrastructure and access to basic services. Despite their circumstances, they show resilience, courage, determination and enthusiasm, particularly the women, who are already at a disadvantage.
Friendship founder Runa Khan said, "Char girls, who previously would stay at home and were only tied to household work, are now taking the lead. Char girls are now going to university and contributing to the welfare of society. Gender equality is an important issue. Therefore, it is the responsibility of women journalists as well as male journalists to talk about and highlight women's rights." She called upon the journalists to highlight the situation of women in remote areas before the nation.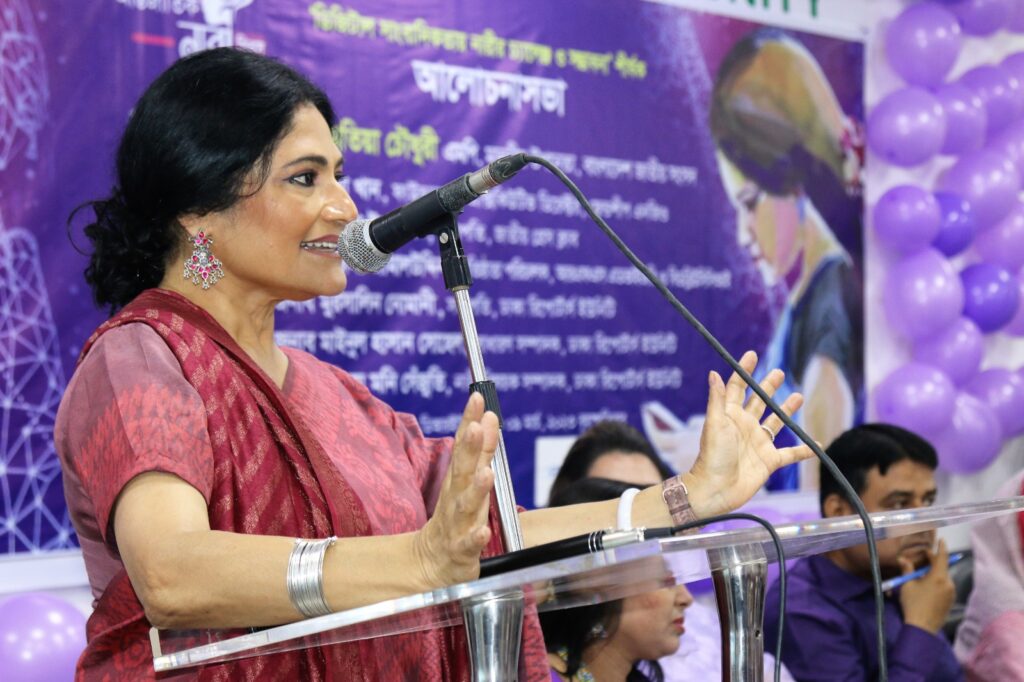 The programme started at 11 am with a rally, followed by a roundtable discussion on Digital Journalism in Bangladesh: Challenges and the Role of Women. Runa specifically spoke about the development solutions for the improvement in the quality of life in marginalised communities.
Speaking alongside her was chief guest, Matia Chowdhury, deputy leader of the Bangladesh Parliament, who said, "Women have contributed significantly during the country's calamities. It was not easy for girls to emerge and advance in our country. Prime Minister Sheikh Hasina has ensured women's rights and created opportunities for women in important positions in society and the state." She urged everyone to take forward the government's initiatives in women empowerment.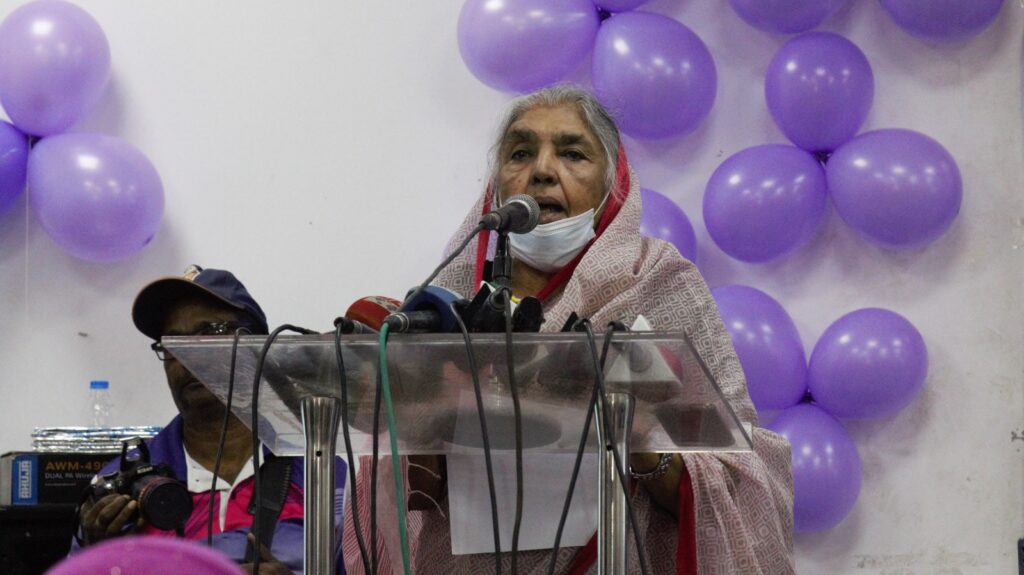 Following the award giving ceremony was a cultural programme, featuring a play by Friendship's char theatre, which stages performances around Friendship's work areas to raise awareness regarding socio-economic issues such as child marriage, dowry, domestic violence, women's rights, etc.
Friendship has been working for over 20 years with long-held commitments in saving lives, poverty alleviation, empowerment and climate adaptation. The social purpose organisation uses bottom-up, needs-based, integrated, sustainable, replicable, scalable development solutions that put the communities front and centre, directly involving them in the planning and execution of its programmes. Each of these interventions are meant to be sustainable in the long-term, with or without Friendship's continued presence, and are encouraged to serve as the inspiration for other organisations to base their work on.