Four Friendship community workers receive awards for their contributions to humanity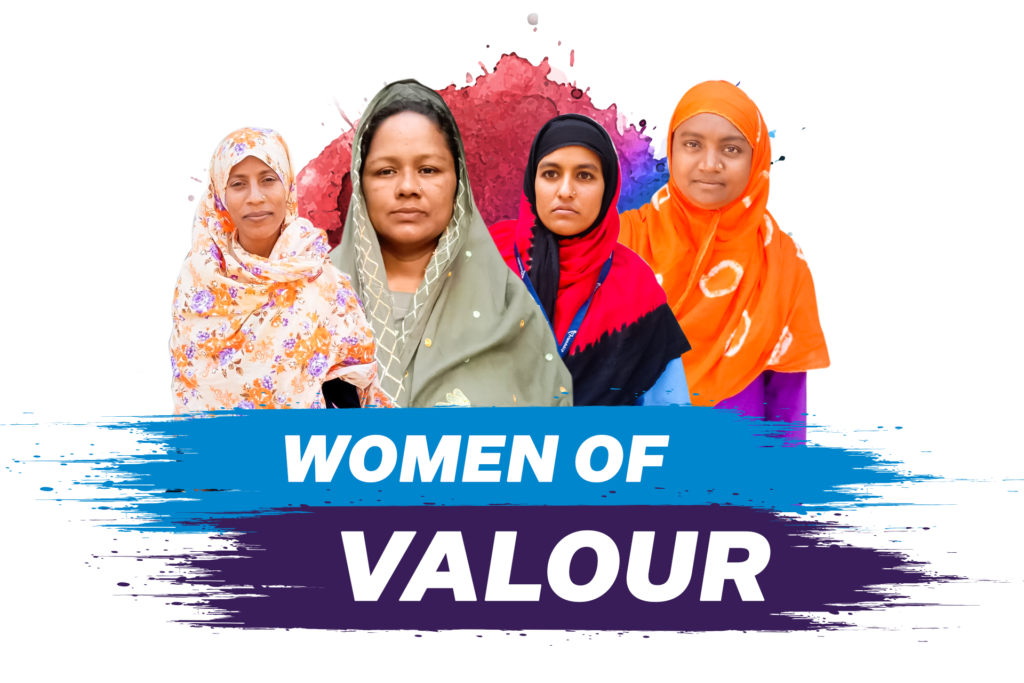 by TAHMEED CHAUDHURY
March 3, 2022
In the buildup to International Women's Day 2022, Friendship has selected four female Friendship community workers as recipients of the Women of Valour Award for extraordinary contributions to their communities in hard-to-reach and climate-impacted areas.
The award will be given in four categories representing each of Friendship's commitments to its stakeholders: Saving Lives, Poverty Alleviation, Empowerment and Climate Adaptation. The award ceremony will be part of Friendship's global International Women's Day celebrations on March 8, 2022.
Here are the winners:
Climate Adaptation: Asma Begum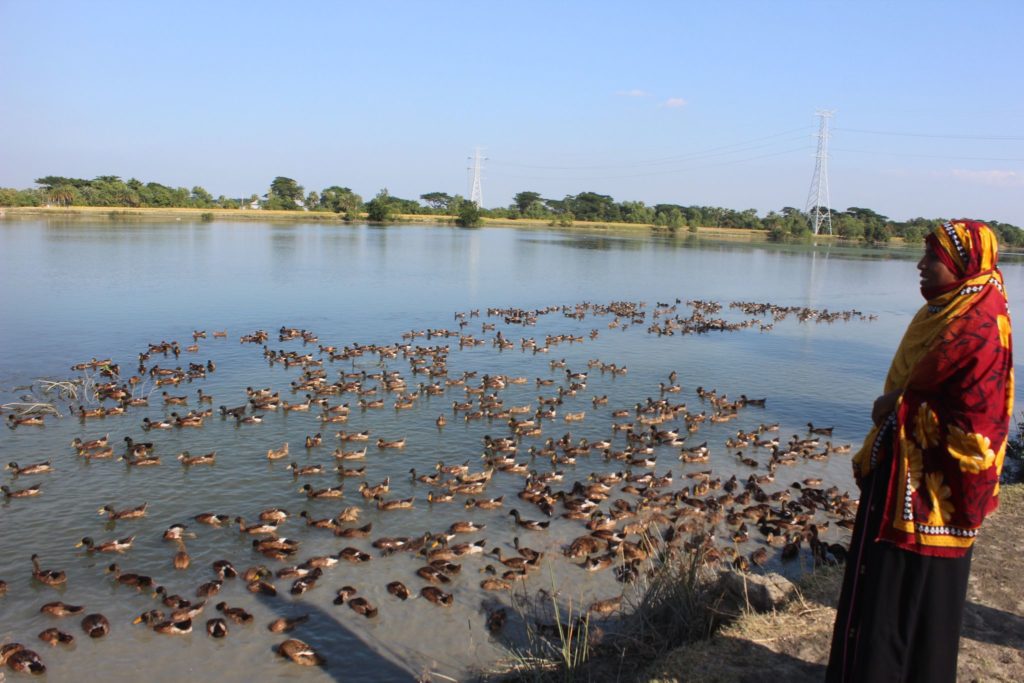 Asma Begum lives with her husband, Zahir and their two children in Kasemkhali, Patuakhali, an area prone to cyclones and salinisation. Her husband, Zahir, a day labourer, struggled to make ends meet.
After joining the Friendship Disaster Management Committee (FDMC) she received training on livestock rearing and homestead vegetable gardening. At the end of the training, she received 12 ducks.
Asma did unusually well. After three months of selling duck eggs, she had saved enough money to buy 300 more ducks. Now she found herself selling more than 200 eggs a day, netting approximately 22,000 BDT each month.
Asma's diligence, persistence and talent made her a role model and beacon of hope in her community. Now Asma advises her fellow villagers on duck rearing, providing a crucial alternate livelihood for a community whose traditional occupations are damaged by salinisation and changing climate. For this, she gets the Women of Valour award in the Climate Adaptation category.

Empowerment: Shantona Irin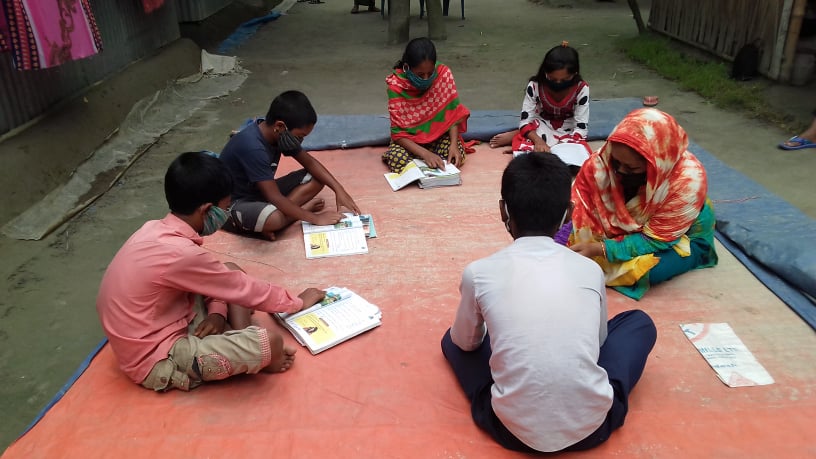 Shantona Irin is a schoolteacher at Friendship Primary School Borober. She grew increasingly worried about the future of her students when the Covid-19 pandemic forced a countrywide shutdown of schools. Like many other Friendship school teachers, Shantona opened her home to her students.
She would conduct lessons in two shifts inside her home. But to make her students more comfortable, she built a makeshift tin shed over her porch—out of pocket—as a dedicated classroom space for them. She took lessons there until schools reopened.
Having so many children entering one's home, is not always pleasant. They were often noisy, they used the family's tube well and bathroom. Shantona says her family was often annoyed by the constant nuisance, but she put the development of her students first. Her selfless actions and sacrifice of personal space to continue her students' education drew praise from her community and earned her the Women of Valour award in the Empowerment category.

Poverty Alleviation: Nuri Chowdhury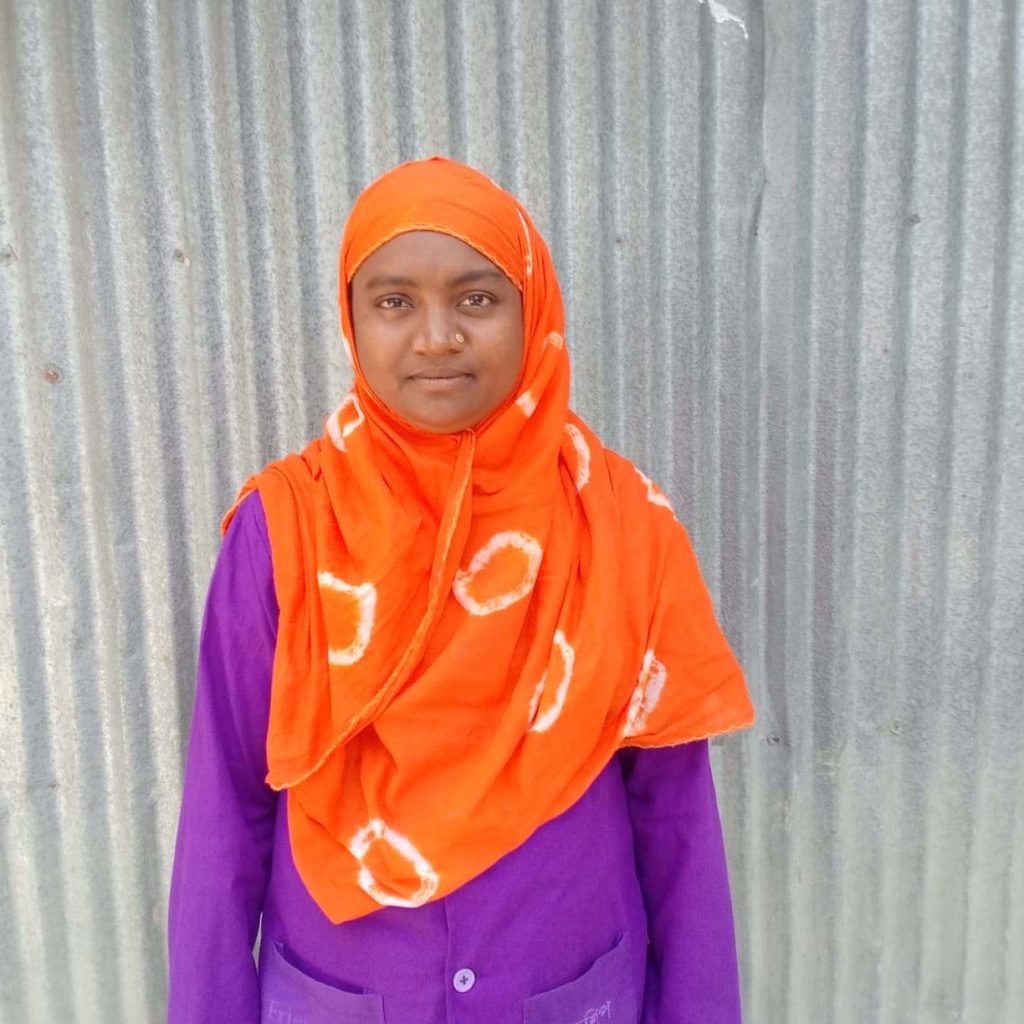 A paralegal in Moddho Uriya Char of Gaibandha, Nuri Chowdhury is a familiar name in Friendship. From rescuing a victim of abduction and abuse, to helping a starving family access food rations, to keeping a student in school, and preventing child marriage—Nuri has displayed a knack for finding ways of helping people overcome the most difficult and distressing situations.
She was one of the initiators of the Mooth Mooth program during the Covid-19 lockdown. This was an innovative programme to collect a fistful of rice from the relatively wealthier members of the community to feed their struggling neighbours.
Nuri's efforts have established her as a guardian to her community and landed her the Woman of Valour award in the Poverty Alleviation category.

Saving Lives: Morsheda Begum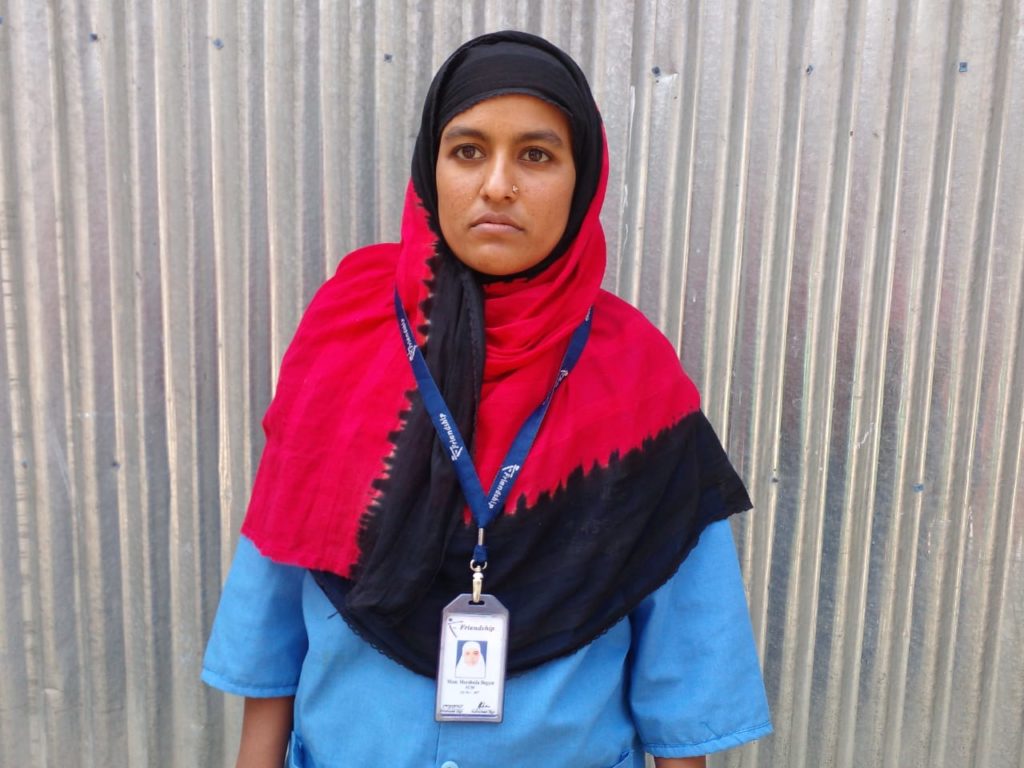 Morsheda Begum is a trained birth assistant in Jatrapur, Kurigram.
Morsheda saved the life of a woman whose pregnancy went horribly wrong. When Rumana Begum went into labour, unqualified birth attendants tended to her. She started bleeding uncontrollably, and by the time Morsheda was summoned, Rumana had already lost a lot of blood. Morsheda knew the baby was already beyond saving and that she had to take urgent measures to keep Rumana alive.
She fed her a birth prevention pill and ejected the baby before rushing her to a doctor. Onlookers were sceptical of Morsheda's treatment, and tensions were high. If Morsheda's treatment had not worked, she would have faced the condemnation of the entire community. But she had faith in her training, and she had the courage to do what was required.
Thanks to Morsheda's courage and prudence, Rumana came back from the clutches of death and her actions have earned her the Women of Valour award in the Saving Lives category.