Communities in Friendship's working areas in Patuakhali and Shyamnagar remain largely unharmed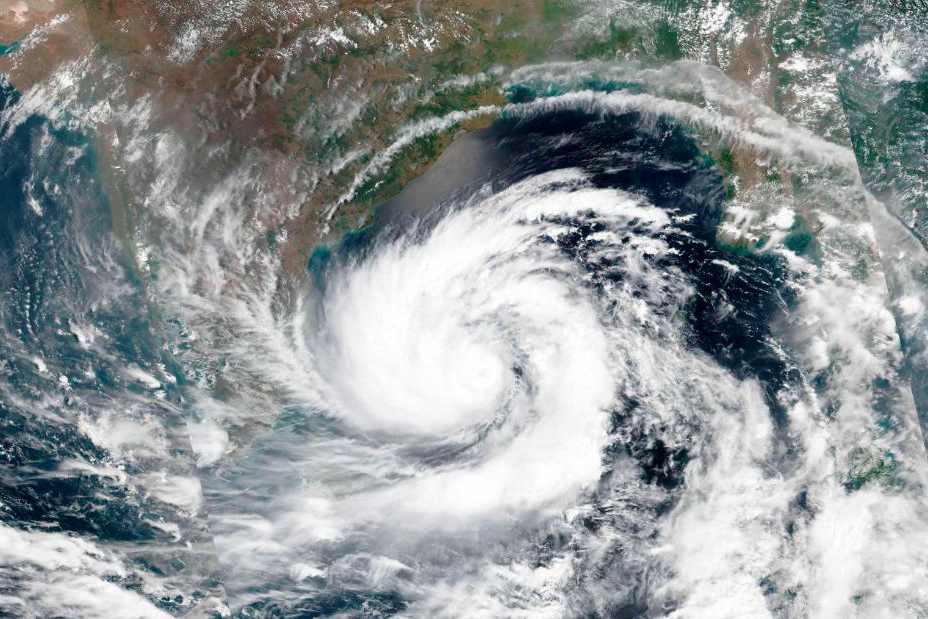 By Tahmeed Chaudhury
October 26, 2022
In the build up to the landfall of the cyclone Sitrang, it was expected that the tropical storm will wreak havoc across the nation, especially in regions in or near the southern coastal belt of Bangladesh, causing massive loss of lives and livelihoods and destroying vegetation and farmlands. While 21 lives have been lost (at the time of writing this report), 6,000 acres of farmland damaged, trees uprooted and road communication dislocated, the outcome was not as catastrophic as initially feared.
A depression in the east-central part of the Bay of Bengal led to the formation of a tropical storm late at night on October 23, 2022. It quickly materialised into a cyclone and travelled upwards towards the coastal areas of Bangladesh, making landfall at 9pm on Monday, October 24. Striking in Barisal Division first, it headed upwards through Dhaka division up to Sylhet Division before weakening. The cyclone damaged a homes and disrupted the power supply in coastal zones and halted regular lives of citizens nationwide with heavy, torrential rain.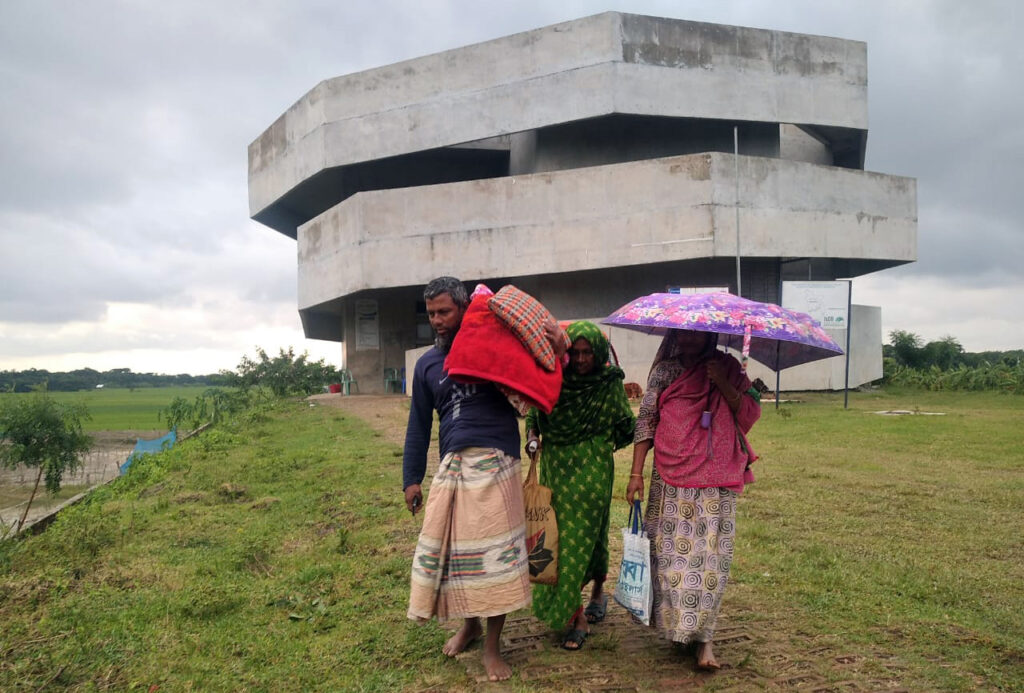 The cyclone made landfall nine hours ahead of the forecasted time. Officials from the Bangladesh Meteorological Department said the cyclone was exceptional as it continuously changed its course. "Its volatility was high, and so was the uncertainty," said a BMD meteorologist to a national daily.
This kind of unpredictability is increasingly prevalent in climate disasters, says Head of Climate Action at Friendship, Kazi Amdadul Hoque. "This highlights the need to be prepared for any eventuality," he says.
"If the cyclone had made landfall with the strength that was originally predicted, the damage would have been truly significant. Therefore, there is no space to be complacent. This was sheer good luck."
Vulnerable communities in Friendship's working areas have remained largely unaffected. According to Mohammad Shakil Ahammed, project manager of climate action in Patuakhali, Barisal, 197 people took shelter at Friendship's cyclone shelter in Kalapara, Patuakhali in anticipation of the cyclone. "Sea water seeped into Champapur village of Kalapara upazila and caused minor flooding, and some residents lost fish from their ponds due to the overflow of water. But other than that, there was minimal damage done to lives and livelihoods there," he says.
However, because the river water in these coastal areas is saline, this kind of waterlogging has the more permanent impact of salinisation. The coastal areas have been dealing with the slow disaster of salinisation for decades. "Even though there were no casualties, the silent damage—such as the damage caused by waterlogging and salinisation is both longlasting and significant," says Kazi.
People living in Shyamnagar, Satkhira are regularly plagued by adverse climatic events and were one of the worst affected during cyclones Yaas and Amphan, which wreaked havoc along the coastline in 2021 and 2020 respectively. However, as the route taken by Sitrang was far from the southwest coastal town of Shyamnagar, it survived with minimal damage. "While heavy rainfall did disrupt regular lives here, there was no sign of a vicious cyclone. The embankments are intact, the lives and livelihoods of people are unharmed, and homes have not been damaged," says Mizanur Rahman, regional manager of Friendship's climate action at Shyamnagar. "We had even taken 15 to 20 people to our cyclone resilient house in Patakhali, but they soon returned home."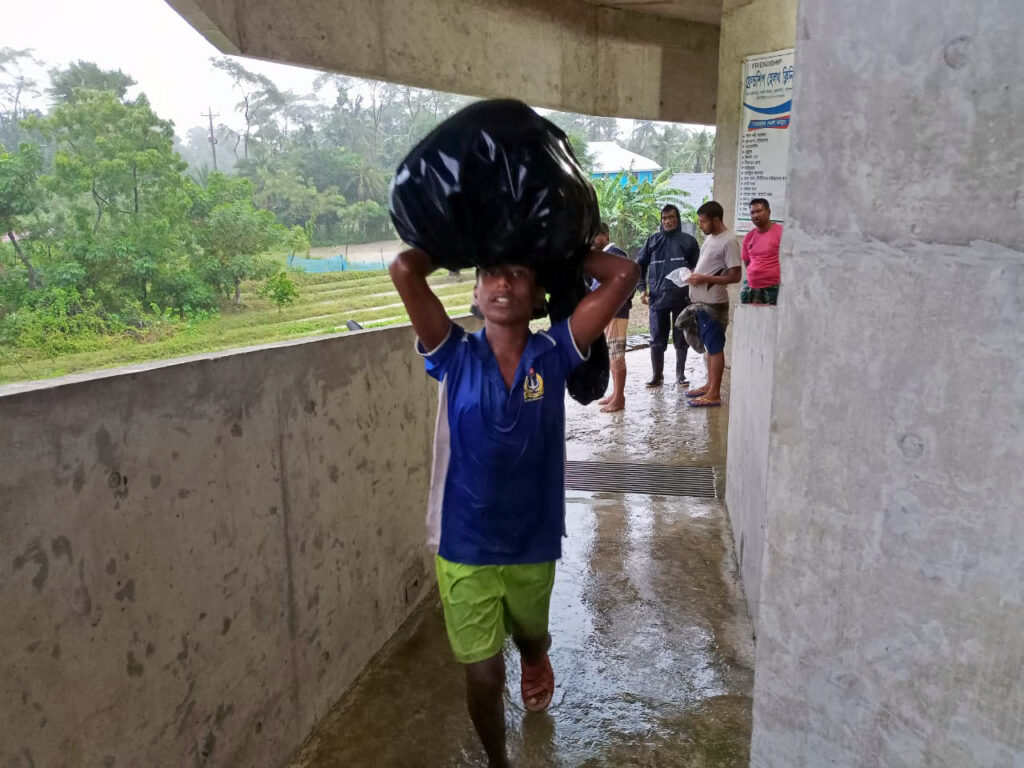 Friendship works in some of the most climate-impacted areas of Bangladesh, home to vulnerable communities who are subjected to frequent natural disasters and adverse climatic events. Friendship works with locals from the communities in preparing for disasters and quickly engage in response and rehabilitation activities whenever a disaster strikes. To prepare for the cyclone Sitrang, Friendship raised awareness in the villages to prepare communities in advance, distributed dry food, water and other essentials to people taking shelter at its cyclone centre in Kalapara, Patuakhali and kept its staff on standby for any emergency that may have arisen during the cyclone.