photos by AJ Ghani
text by Naushad Ali Husein
May 26, 2022
The cyclones become more ferocious. The embankments weaken. Saline water seeps into communities, rendering lands infertile. Shrimp and crab farms in saline water proliferate. Like this, a slow, deadly crisis of salinisation has been intruding deeper and deeper into the coastal communities of southern Bangladesh over decades. Friendship's working areas in Pratapnagar, in the border subdistrict of Assasuni have been catastrophically impacted since 2020 in the aftermath of Cyclones Amphan and Yaas.
Photographer AJ Ghani was on assignment with Friendship to document the conditions in the region. His stark images tell a story of a landscape transformed and communities whose lives have been upended.
This is the first sequel in a series of photo essays featuring AJ Ghani.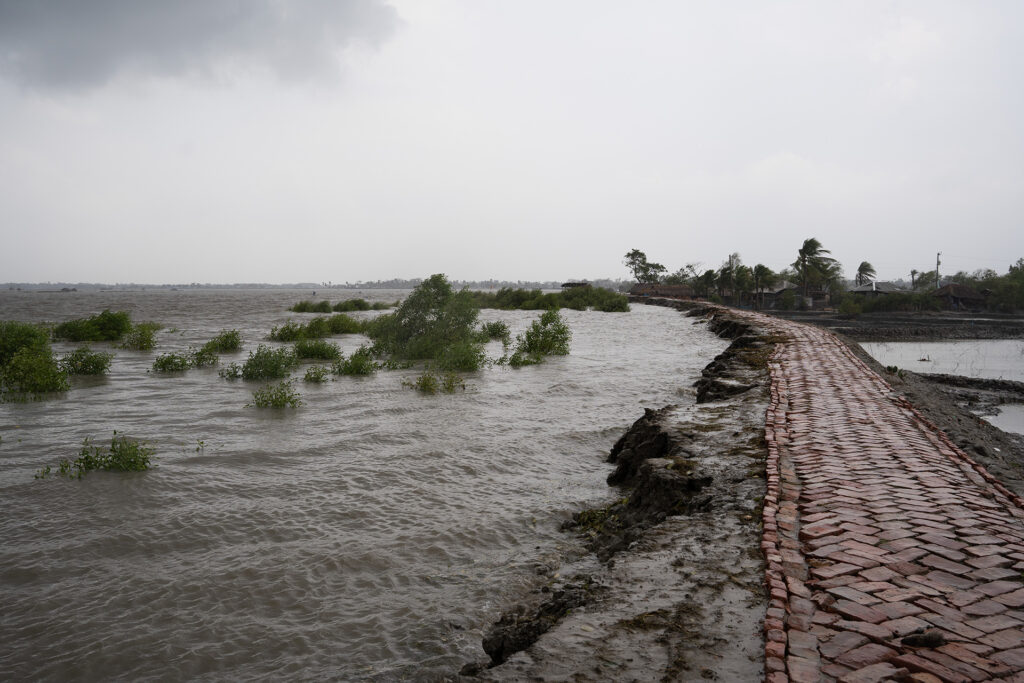 This brick path lies on an embankment that protects several villages to the right, from intrusion of the brackish seawater on the left. If this embankment is breached, paddy fields will be ruined, fresh water sources contaminated, homes flooded, and livelihoods lost.
In the moments before Cyclone Yaas makes landfall, the embankment is brimming. The trees that are sticking out of the water to the left belong to Friendship's mangrove afforestation project. Only two to three years old, they already dampen the impact of the waves and protect the embankment. As they mature, these trees will form a strong barrier to protect communities against the kind of disaster being faced by Pratapnagar.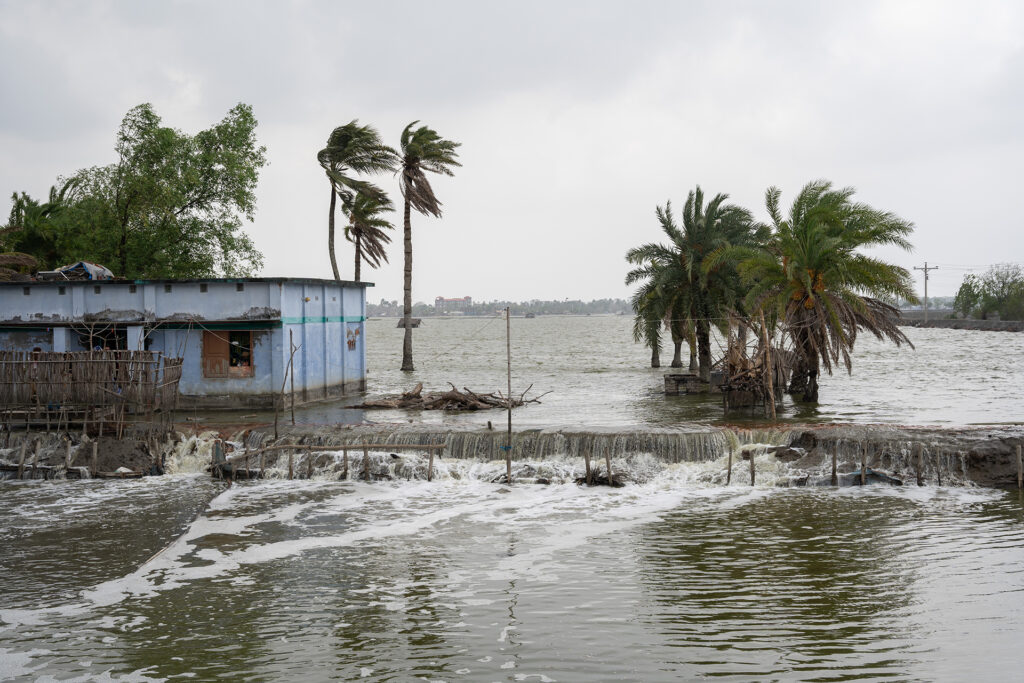 Unfortunately, many embankments lack any protection, and during cyclones and tidal surges, they are frequently breached and/or damaged, resulting in waterlogging and floods for communities within.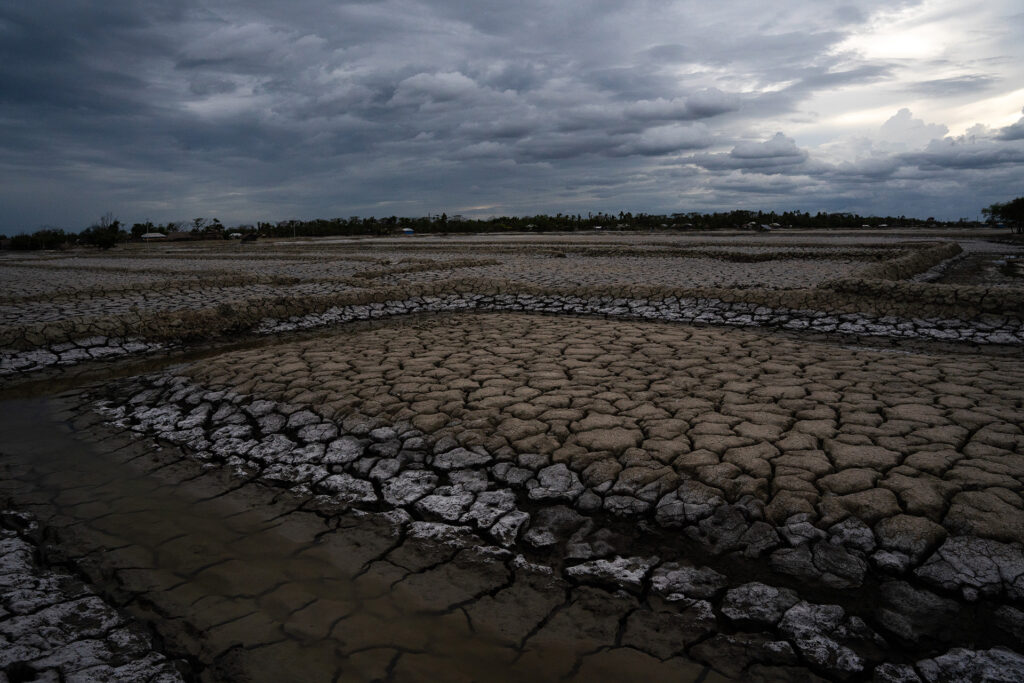 The very embankments that were built to protect habitations keep saline water trapped inside. It seeps into the soil, rendering once bountiful golden paddy field into cracked and parched wastelands.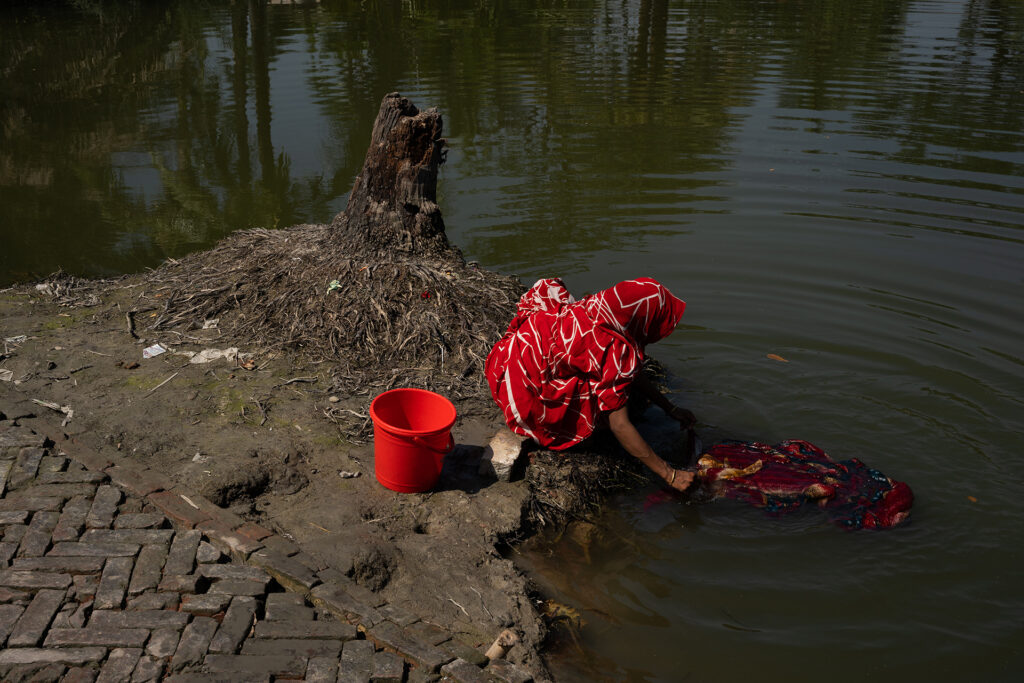 Farmland is destroyed overnight, but the trees die slowly. Meanwhile, water sources are polluted by saline water intrusion, but daily life must continue.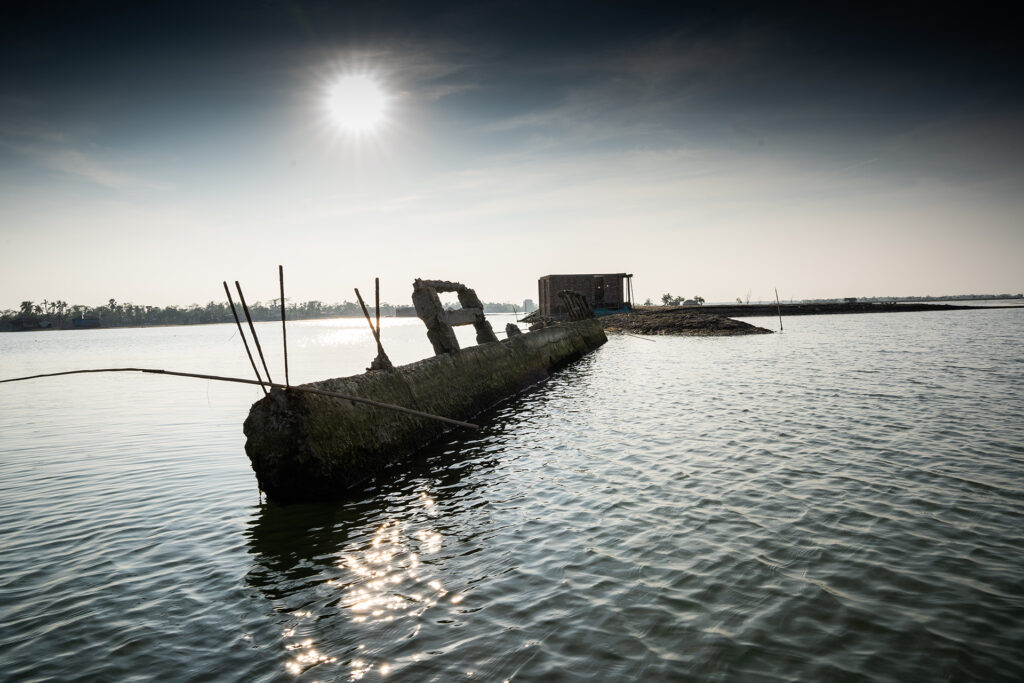 Cyclone Yaas in 2021 appeared to be a relatively "weak" cyclone, compared to supercyclone Amphan the previous year. However, its waves breached countless embankments, particularly in Pratapnagar. During the following low tide, as the river level dropped, the water trapped by the embankments gushed toward the river with a great force carving out whatever path it could to the river. The resulting landscape was unrecognisable. The roads were washed away leaving this bridge as a relic.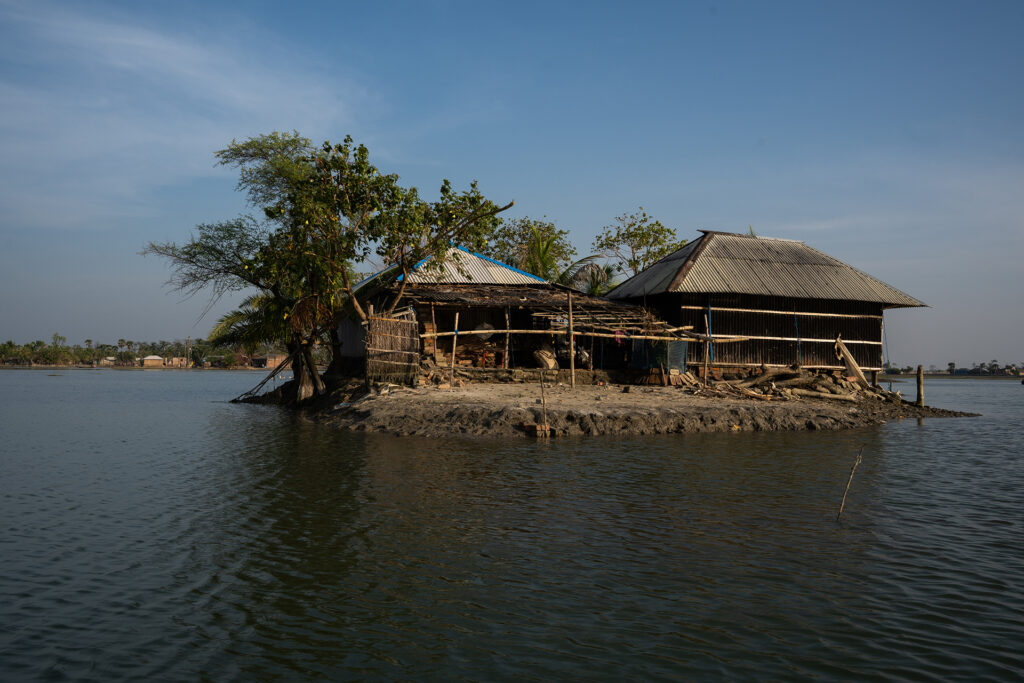 A cluster of houses is left isolated from its neighbours and cut off from various necessities during high tide, twice each day.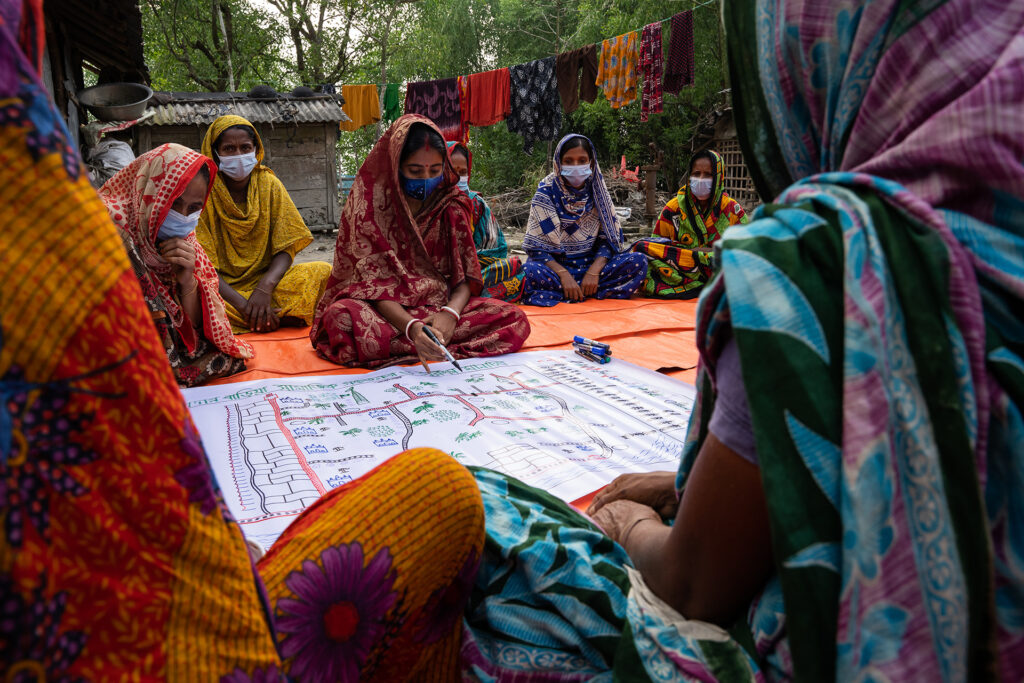 Pratapnagar union contains 22 villages. Yaas and Amphan impacted most of them to some extent. Here, members of the Friendship Disaster Management Committee in Madarbaria, Pratapnagar, have mapped their village, and assess disaster risks and strategies to cope with what their neighbours have endured.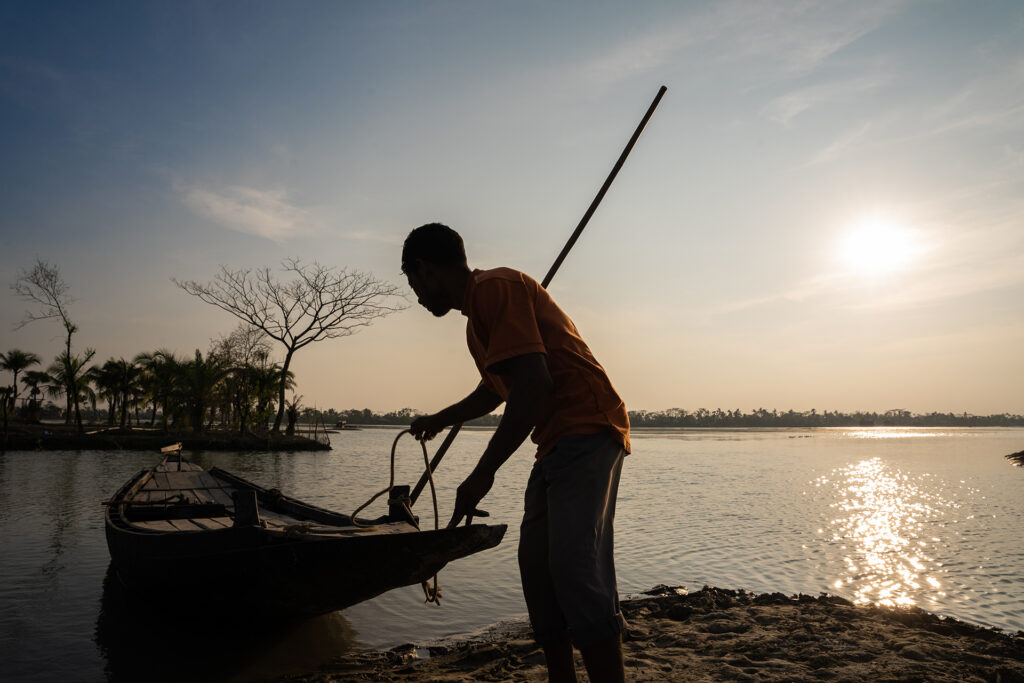 Here, what used to be a road is now a ghat (dock). This young person can no longer farm, but he has taken to ferrying people across where once they might have simply walked.