Independent assessment shows gaps remain despite special care for char students during school closures due to the pandemic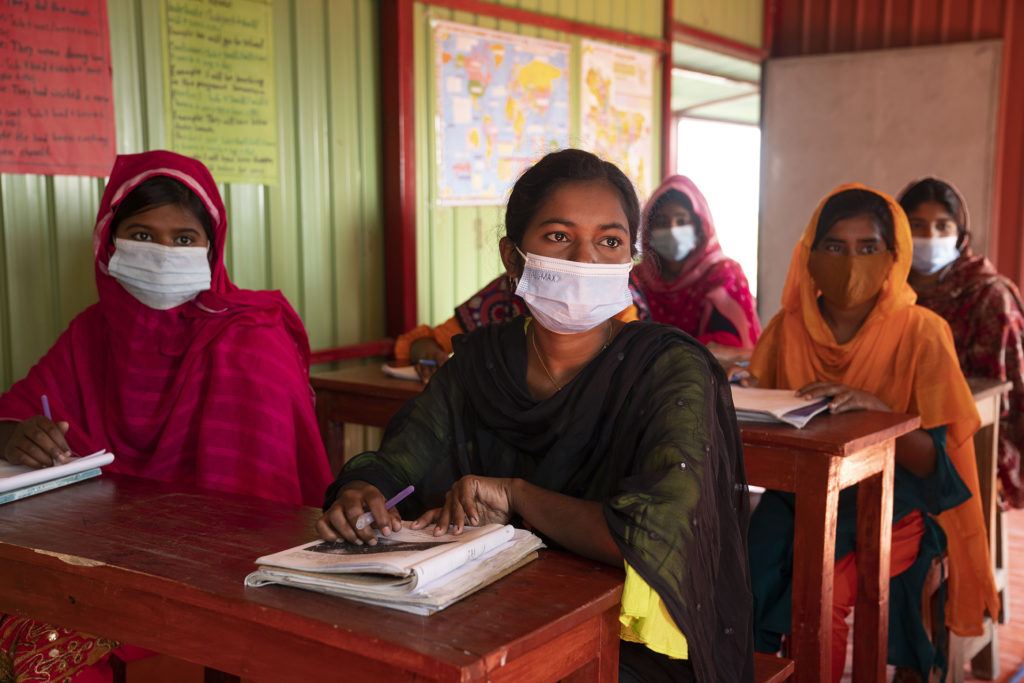 FRIENDSHIP NEWS DESK
January 16, 2022
Friendship shared its experiences in continuing lessons in the river island (char) communities during an 18-month shutdown of schools during the Covid-19 pandemic in a seminar with national leaders in education and research.
At the seminar, researchers from the Institute of Education and Research, University of Dhaka, (IER,DU) presented findings and recommendations from an independent evaluation of Friendship schools during that period.
Physical classrooms across the country were shut down in March 2020 when Covid-19 broke out in Bangladesh. Friendship schools continued their curricula through alternative education methods including courtyard sessions with small numbers of students, household visits by teachers, and twice-weekly follow-ups over phone.
However, the absence of physical classrooms, and psychological and financial conditions caused by the pandemic have contributed to gaps in the learning, said the researchers.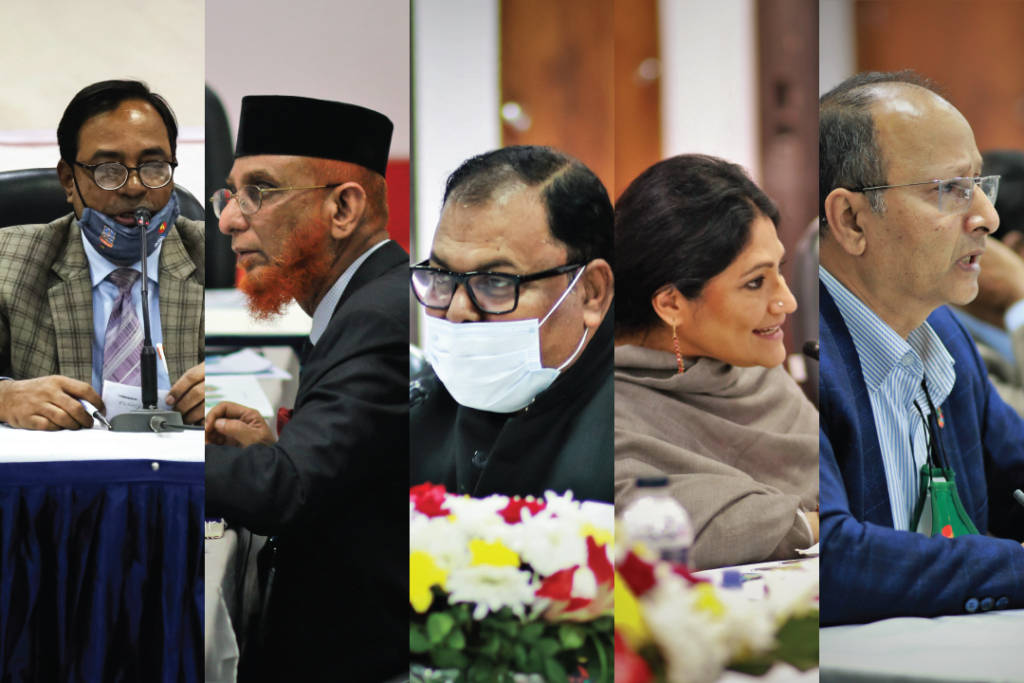 The evaluation found that most students had remained strong in certain areas, such as reading and comprehension for primary students, who scored over 94% on average in Bangla reading and writing.
However, it noted weaknesses in other areas such as mathematical procedural knowledge and problem-solving skills. Primary students averaged 66.7% in mathematical problem-solving. For secondary students, this dropped to 57.4%.
Generally, secondary students scored poorer than primary students. Grade 7 Bangla was an area of particular concern, with none of the students meeting the desired learning outcomes.
However, the study also found that students performed significantly better in the lead-up to government examinations. 100% of government examinees from Friendship schools passed in 2021, with more than 80% receiving an A- average or above.
Associate professor Shah Shamim Ahmed, of IER,DU presented several recommendations from the study, including grade-specific remedial sessions, capacity building in teachers for alternative teaching methods, and courtyard sessions on parenting due to punishments faced by students at home.
Friendship Founder and Executive Director, Runa Khan thanked IER,DU for its recommendations, and noted the importance of these findings in a world that has been severely impacted by school shutdowns in the past two years. "Despite the special interventions that Friendship school students have received, these gaps have remained. Imagine the impact on the wider student body," said Runa Khan.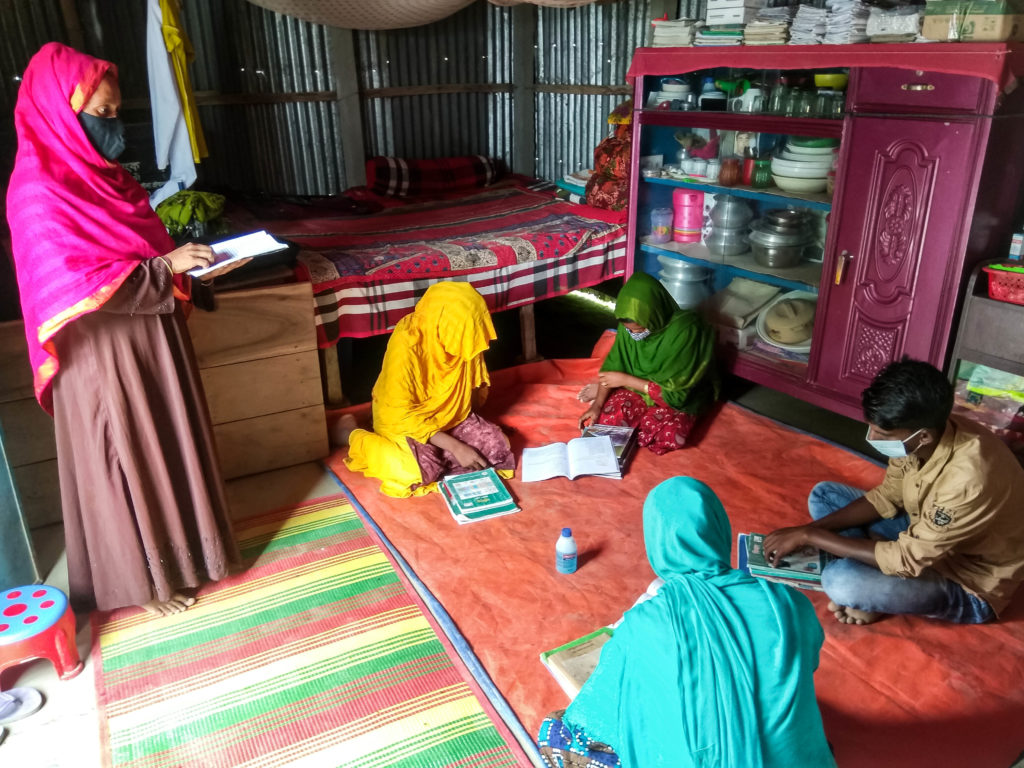 Professor AQM Shafiqul Azam, Director (planning and development) of the Directorate of Secondary and Higher Education, said that Friendship's work and the study have opened up pathways for further research and learning on the subject at the national level.
Other speakers pointed out areas where further study is required, for example, identifying learning-loss in addition to learning gap and the consequent need for reviewing the curriculum, opportunities for blended learning, need for psychosocial support including counselling of parents, etc.
Professor AKM Rezaul Hassan of National Curriculum and Textbook Board said that Friendship's work had highlighted the need for "learning anywhere, anytime." Learning must not stop, he said, under any circumstance.
Md. Zakir Hossen, State Minister for primary and mass education, appreciated Friendship's schools which have been working in the most remote regions for more than a decade and a half, despite overwhelming difficulties. He congratulated Friendship graduates admitted to universities such as the Asian University for Women this year. He also noted that the organisation's diverse contributions beyond education. "In my own area, Friendship's hospital is reputed for its excellent service, and I have been told that our people often choose to go to the floating hospital over our [government] hospitals. I am very happy and I congratulate Friendship for that."
Editor's note: The reports can be downloaded here: National Seminar Report on Learning Gap Study Report 2022 and the Final Report on the Students' Learning gap During Covid-19 Pandemic: Friendship's Experience in Char Islands and the Way Forwards