Schools overcome overwhelming odds to stay on course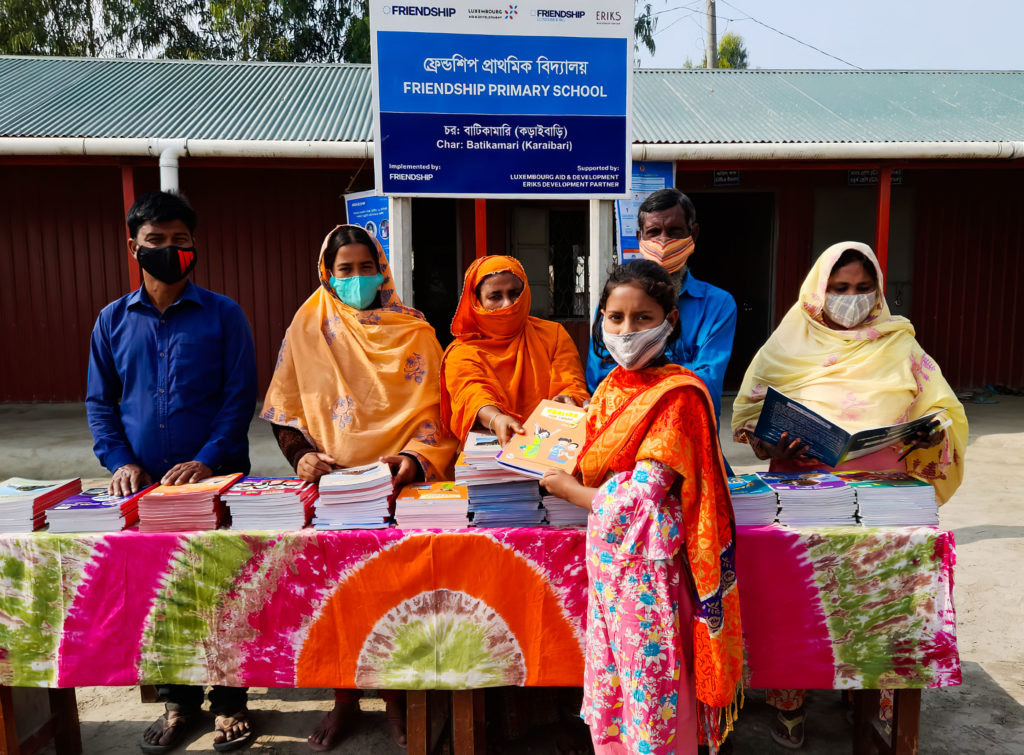 by RAEED ABD-ALLAH CHOWDHURY
January 2, 2022
On the first day of 2022, as with every other year, students of Friendship schools were presented their textbooks for the new year. But this year it is particularly noteworthy, given that schools in Bangladesh were closed for 18 months due to the worldwide pandemic.
Despite their isolated and vulnerable geography, the students of Friendship's easily dismantled and relocated schools have a consistent track record of outperforming the national averages. This year was no exception, with 100% of SSC (the national secondary school assessment) examinees passing their exams and 86% averaging A and A-.
At a time when schools across the country were closed due to Covid-19 restrictions, Friendship continued its curriculum through small, socially distanced courtyard sessions, one-on-one tutoring and phone calls with students and their guardians. Besides the pandemic, the schools also had to deal with climatic pressures such as flooding and erosion. Since January 2020 five schools have had to be relocated due to erosion.
The remote, deltaic char (river island) areas of the Brahmaputra/Jamuna rivers in Northern Bangladesh where Friendship operates create many unique challenges in human development, principally stemming from the isolation of these areas. Due to the geography of the area, there is little or no electricity, gas, highways, bridges, hospitals or schools, and even mobile phone access is limited.
"I am very pleased that every single one of our students could pass, despite all the logistical and management hurdles stemming from the lockdowns," said Brig Gen Ilyas Iftekhar Rasul (retired), director and head of Friendship Education. "We had to come up with new ways to ensure the continuation of studies in this pilot project, and it is truly inspiring how well these students did, beating the averages in the region. It fills me with hope for their future, and our future—if they overcome such hurdles to achieve such success, then perhaps, so can we."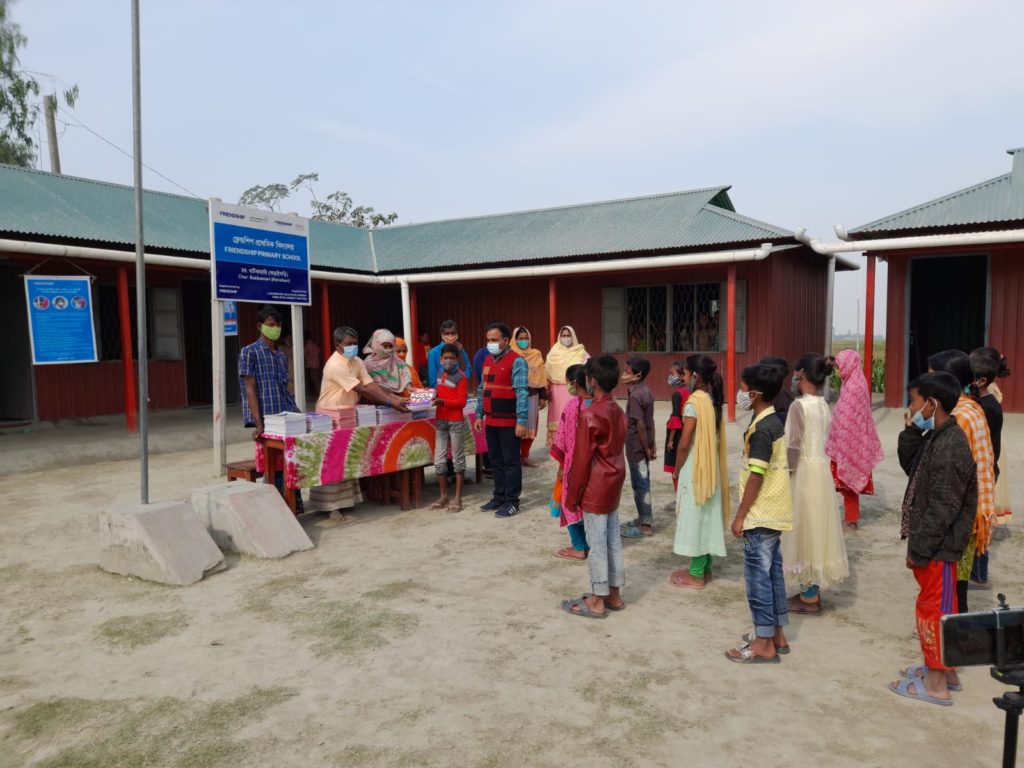 Students also performed well in the internal school assessments, with most students scoring A or A+ averages. However, the benefits from being in school go beyond academics. Many girls who have remained in school have been able to avoid child marriage as a result. In addition, Friendship schools strive to promote development of students as moral and responsible citizens. During the pandemic, the char communities, who are dependent on migrant labour, were particularly hard hit by shutdowns and job losses. Students from a few Friendship schools initiated a foodbank to help their less fortunate peers.
The social purpose organisation had already been using its many years of working in such areas to develop a unique solution to bypass the long-standing geographic issues—such as lack of qualified teachers, electricity or the constant land erosion. Friendship schools are prefabricated, easily dismantlable, solar powered, and run by teachers and supervisors selected from within these communities and given continuous training. Secondary schools using lessons pre-recorded by top-tier schoolteachers in Dhaka started in 2015. Trained facilitators supervise the classes.
"Our initiative of introducing high schools proved successful with the pioneers' grades," said Ilyas. "I sincerely hope that their result will inspire other students of chars for higher studies, especially girls in the communities."