Moved by the suffering of their classmates, children from a Friendship primary school set up a foodbank for the needier families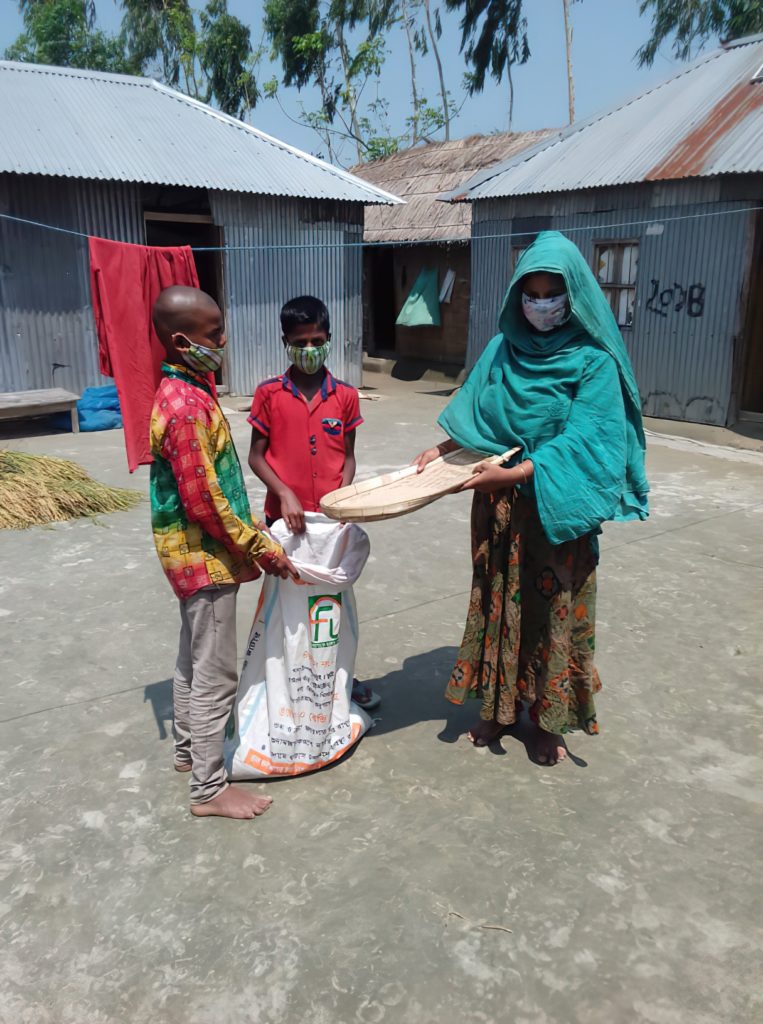 By Tahmeed Chaudhury
December 30, 2021
Job losses, transport closures and other economic hardships brought about by Covid-19 lockdowns have been catastrophic for the people of the river islands, or chars, of the Brahmaputra River—many of whom depend on daily-wage labour work. The majority struggled to put food on their plates for their families.
This irked the sentiments of schoolchildren at the Friendship Primary School (Satellite) in Boraibari, who took an initiative in May 2020 to reach out to their vulnerable friends. When they decided to survey their classmates' fiscal conditions, they found that 42 were financially stable while nine were struggling.
Next, they arranged to gather 45kg rice, 5kg lentils, 5kg salt and 5kg onions from the solvent parents, and with help from their teachers and seniors from their locality, they distributed the rations to their less-fortunate friends.
This act of compassion drew praise from the entire community. When asked what made them take part in such an initiative, Sadequl Islam, then a 5th grader at school said, "the pandemic brought disaster to many households in our char. Many of our classmates are children of day-labourers who lost their income and were struggling to feed their families.
We took inspiration from the Code of Ethics lessons we received at our school where we learned that each person has the right to be treated with dignity and respect. We are humbled to have been able to assist our friends in their time of need."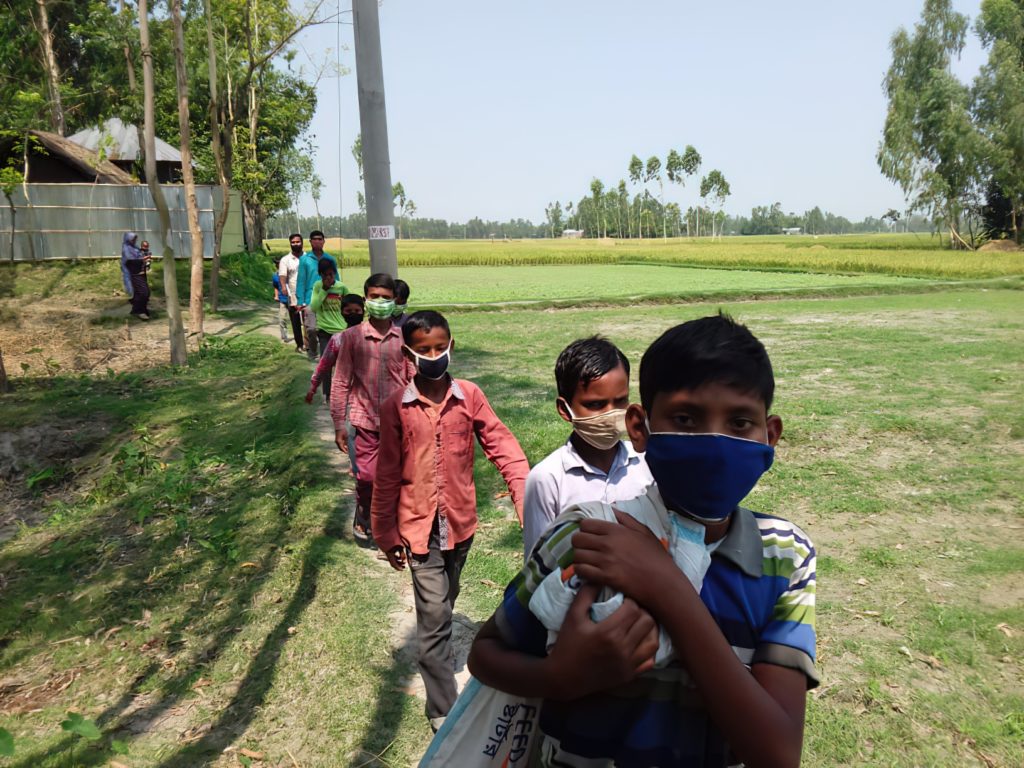 Reza Ahmed, a team leader of Friendship's Education sector expressed, "we were very happy when we learned of the initiative taken by our schoolchildren. It is heartening to see such young children have developed the empathy to take an initiative of such magnitude. What makes us even more proud is the fact that they did not hurt anyone's dignity.
The impact of the Covid-19 lockdowns had catastrophic consequences for the people in chars, with income loss and food crisis being rampant. We decided to introduce a foodbank programme in Friendship schools to assist the ones in dire need. The children did the rest."
When the Covid-19 crisis hit the nation in March of 2020, Friendship introduced the foodbank programme in seven of its schools in marginalised char areas. A total of 122 vulnerable children have received contributions from 132 of their classmates.