Surplus energy from solar village project powers irrigation for farming; farmers' lives made easier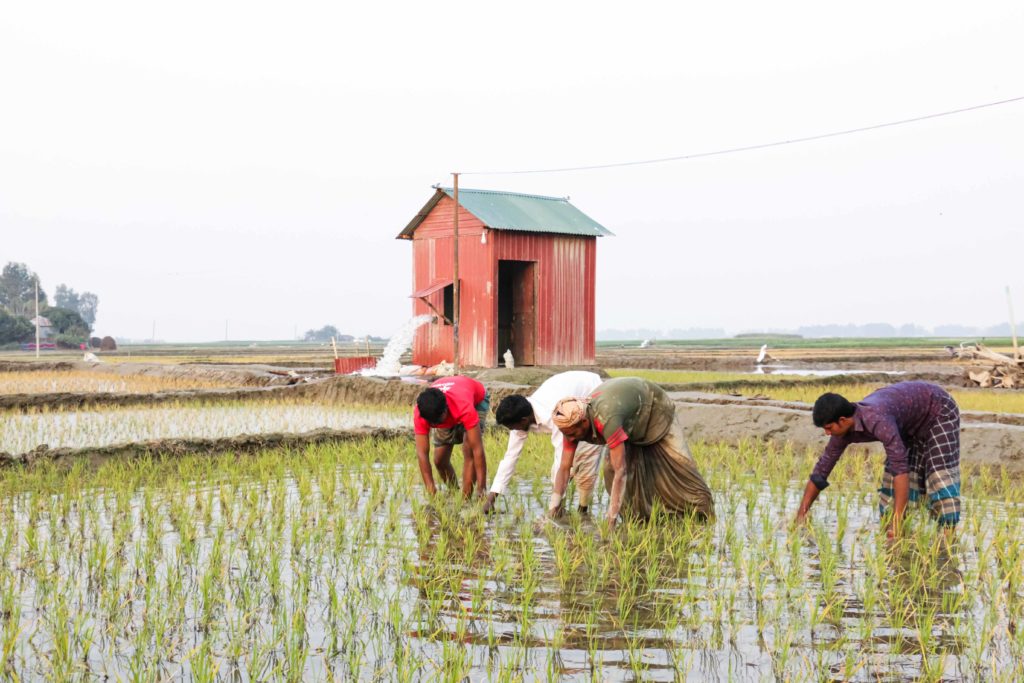 by Tahmeed Chaudhury
March 15, 2022
By the time Mominul Islam, a farmer in Goyar Potol, a river island in Kurigram, took home his harvest this winter, he had already spent 75% of its value in costs. More than a third of that was spent on irrigation. This season, his irrigation costs will drop by two-thirds—significantly boosting his income while eliminating his emissions. He is among 30 clients of a solar-powered agriculture project being piloted in his village.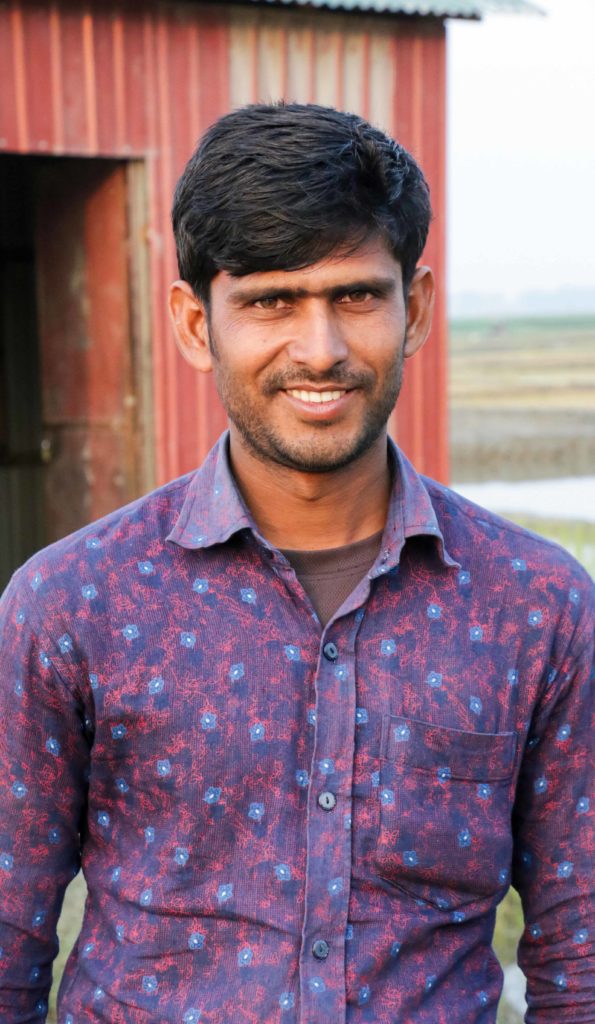 On the remote sedimentary islands of the Buriganga River, farmers are dependent on diesel-powered engines for watering farmlands. After paying rent for the engines and buying fuel—as much as 80 litres of diesel per bigha (about a third of an acre) of land for every farming season (four months)—Mominul had spent some 12,000 taka (120 euros) watering his fields. That's a sizable chunk of his harvest—just over 40 maunds (1.6 metric tonnes)—which sold for 40,000 taka.
In 2021, Friendship implemented a solar-powered microgrid in Goynar Potol to provide electricity to its residents. The solar village project has since helped keep shops open in the evening, enabled better access to education for children and kept streets lit up at night.
Not having to use fans means that residents use less electricity in the winter. The solar irrigation project uses the surplus energy to power a pump to irrigate farmlands during the farming season from February to May.
The solar pump irrigates 15 bighas (approx. five acres) of land for a period of six hours every day. Each farmer has to pay a one-time fee of 2,000 taka rent for the pump per bigha for the entire season. As a result, the solar pump cuts irrigation costs by as much as 75%.
"I farm on two bighas of land where I grow boro rice and wheat, requiring a large amount of water for irrigation," says Mominul.
"Irrigation alone would cost me approximately 8,000-12,000 taka in a four-month-long farming season. I often sink into debts, as I had to borrow money from relatives for investments."
However, he believes the solar pump is about to turn his fortunes. "I can irrigate my land with minimal costs and hope for a good return on the harvests. I can be self-reliant now and avoid falling into debts."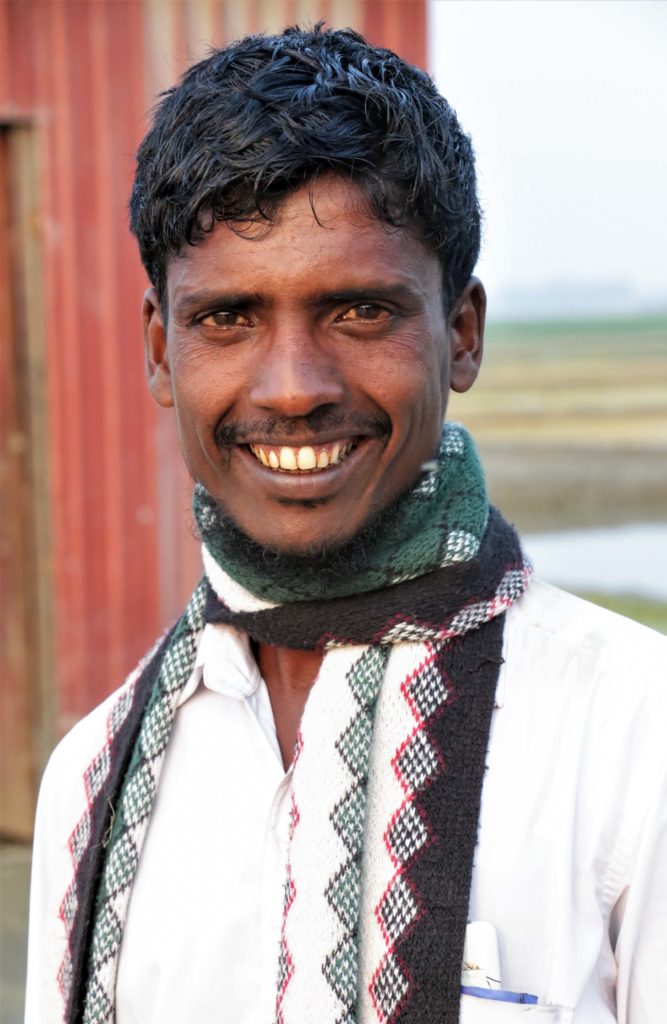 Shafiqul Alam, a farmer and businessman at the Goynar Potol char, owned two diesel-powered pumps that he used to rent out to farmers. "Having replaced them with the solar-powered pump, I can already notice the water output increase. Besides increasing their income-generating capacities, farmers are confident it will boost harvests and bring better days."
Friendship's solar agriculture project goes beyond irrigation. Farmers are benefitting from solar light trap—an instrument to trap pests, and solar-powered sprayers.
"We wanted to build a climate-smart agricultural hub in the char with two targets in mind; to enhance farmers' earning potential, and to encourage an eco-friendlier farming model," says Mahidul Islam, a manager at the Sustainable Economic Development sector at Friendship.
"Avoiding diesel engines reduces carbon emissions, noise pollution and finally, the expenses of farmers while aiding the development of renewable energy."