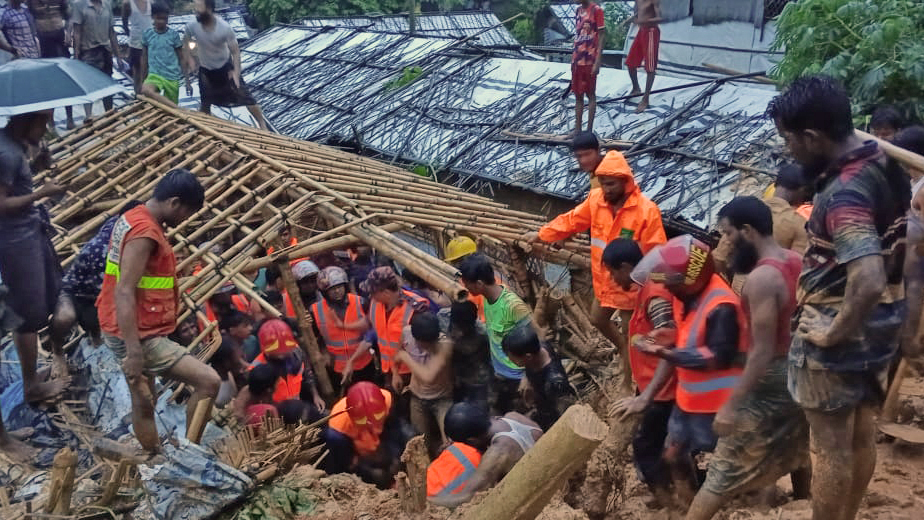 Friendship News Desk
August 9, 2023
The rainfall from the last few days has caused notable flooding and damage to the Rohingya refugee camps in Cox's Bazar district. Subsequent landslides have caused six fatalities, four of whom are from the Rohingya community. The continuous rain and tidal surges are wreaking havoc in four districts in the south of Bangladesh, cutting off access to safe drinking water, electricity, road access, and telecommunications. As of August 8, rain has continued to fall in Cox's Bazar, affecting 300,000 people from 60 unions of three districts.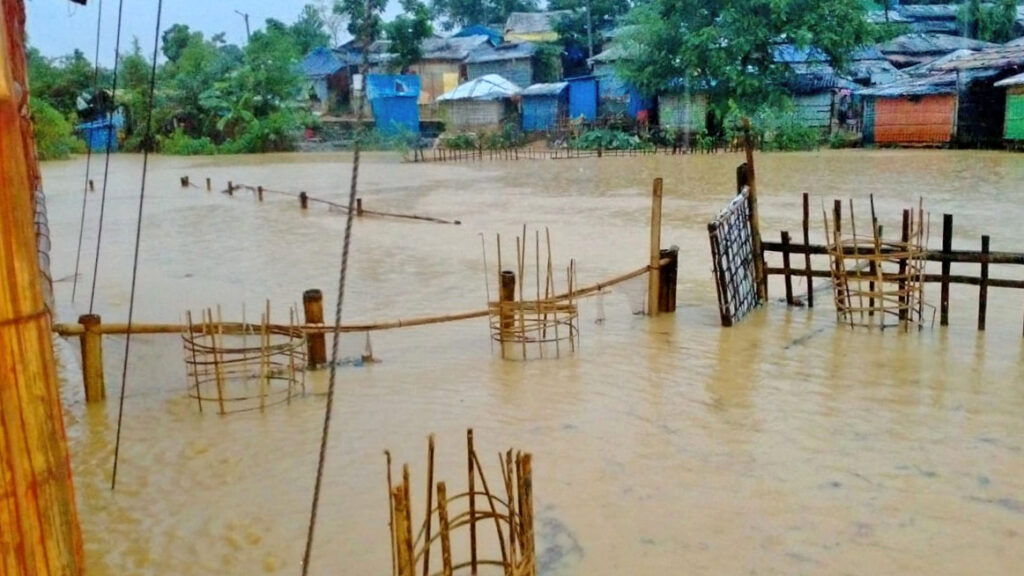 Most of the Learning Centre (LCs) used by the Rohingya children across the camps are constructed using non-permanent materials like bamboo, rope, etc. Considering the geographical aspects such as the occurrence of regular climatic events, density of population, and unavailability of suitable land where most of the LCs are constructed, it is an immense challenge to continue smooth service provision to the learners at the LCs. Also, with the major road networks now inundated, getting emergency and relief supplies to the camps has become a significant logistical hurdle.
Classes have been suspended in all of the 396 LCs operated by Friendship for August 9 and 10, as per government instruction. All of the playgrounds are currently flooded. 15 have been damaged due to flash floods and water logging and based on an assessment by Friendship staff during a lull in the rainfall the number is likely to increase. To prevent water logging due to flash floods and heavy rain, Friendship staff have worked to ensure the cleanliness of the drainage system around the LCs. The Mobile Sports Library is operational and all the equipment at the club centre has been stored away safely. Friendship has also consulted with the Camp-in-Charge (CIC) to conduct and continue regular maintenance, though the incessant rainfall has made it a difficult task. Friendship's health and sports facilities continue to operate uninterrupted at this time.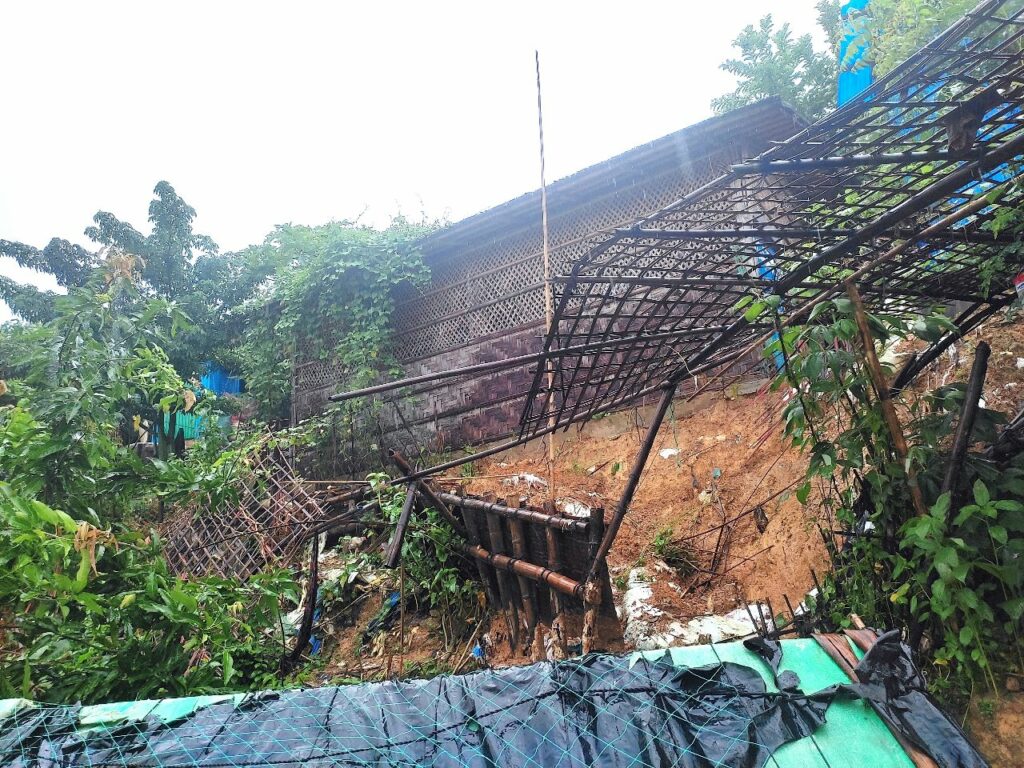 Furthermore, three LCs are being used as shelters in camps 7, 13, and 19 where three families have taken refuge, comprising 18 people; 4 men, 4 women, and 11 children. One shelter has collapsed due to soil erosion in Camp 12 where three people were injured including a child who was referred to a nearby hospital for further treatment.
Jannat Ara, 35, and her daughter, Mahiya Bibi, two years old, are among the fatalities at block 6, camp 9, as reported by Refugee, Relief, and Repatriation Commissioner Mohammad Mizanur Rahman. Jannat's house was in the path of a landslide that took her life. Two other Rohingya youths, Chobi Rahman, 16, from camp 14, and Mohammad Musa, 17, from camp 15 were working on a hill when they were also hit by a landslide. Two children outside of the camps in Cox's Bazar were also killed by a collapsing wall.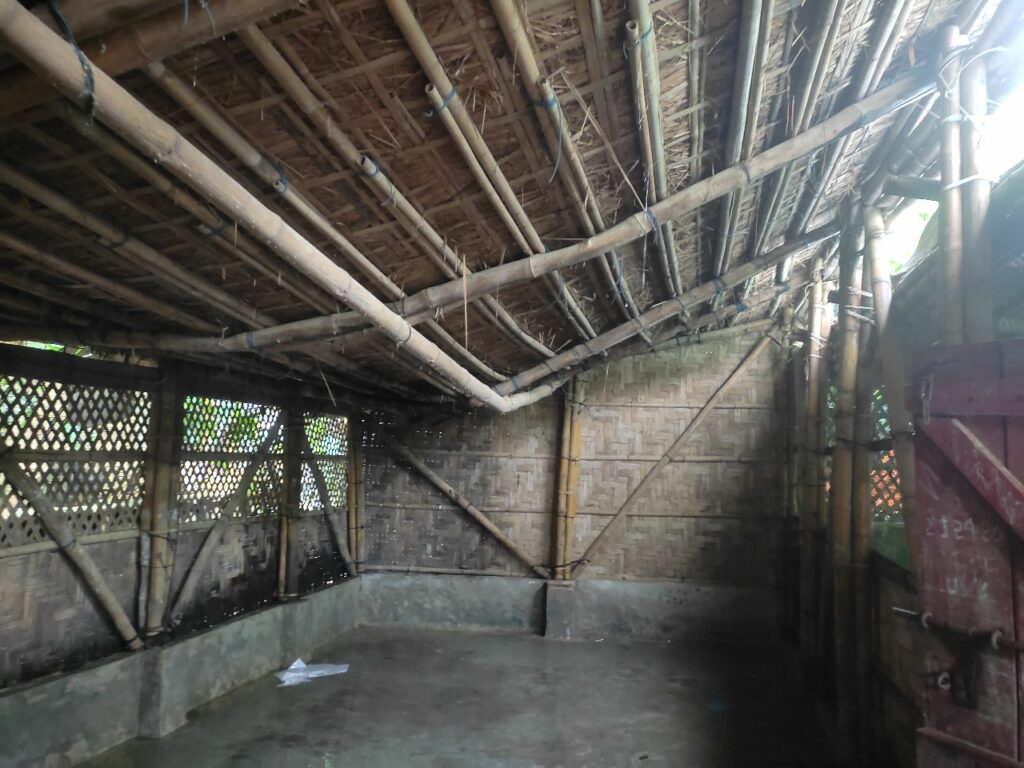 Friendship staff have tied down 174 LCs to prevent damage in case of high winds from cyclones. Another 29 LCs have been repaired, along with three LC were reconstructed as high priority. The rooves of ten LCs were covered with tarpaulin to prevent water seepage from the rain.
A control room has been set up by the district administration (DC Office) of Cox's Bazar under the guidance of the Ministry of Disaster Management and Relief. The list of risk areas in and around Cox's Bazar city has been published and administrative measures have been taken to warn people there. Hotline numbers have been opened by the district administration office. In any situation, the general public can call the hotline number and ask for help.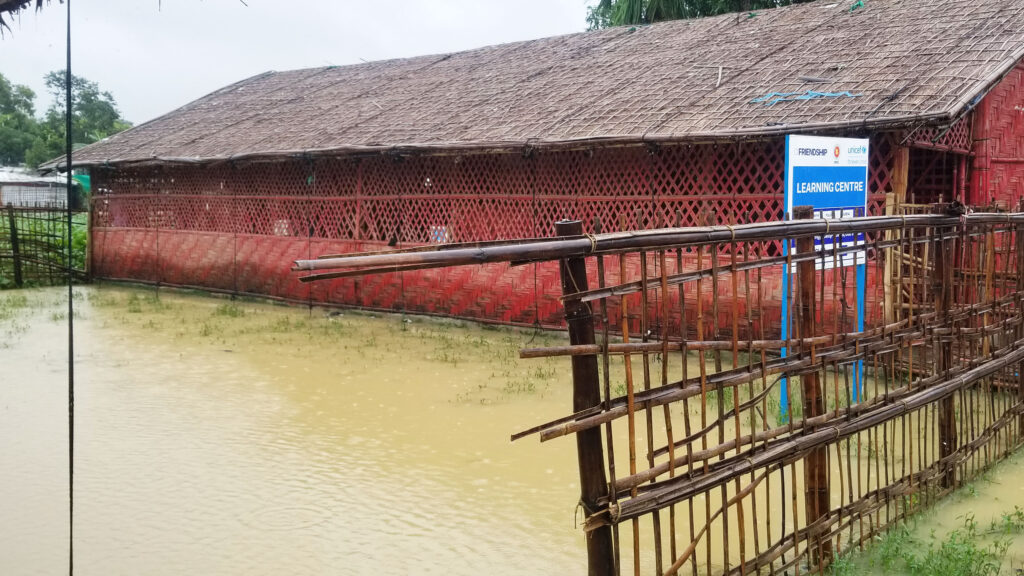 Incidentally, river erosion has displaced 300 families in Friendship's northern working areas, mainly Gaibandha. Friendship is assisting them with relief and temporary relocation assistance.
This is a developing situation, and further updates will be furnished as they are available.
Note: As of the update on 13 August, the number of LCs damaged is 55; and 6 LCs are being used as shelters for 10 families, 46 people: 20 men, 24 women and 24 children.