Sports club on wheels brings the joy of playing to Refugee and host communities in Ukhiya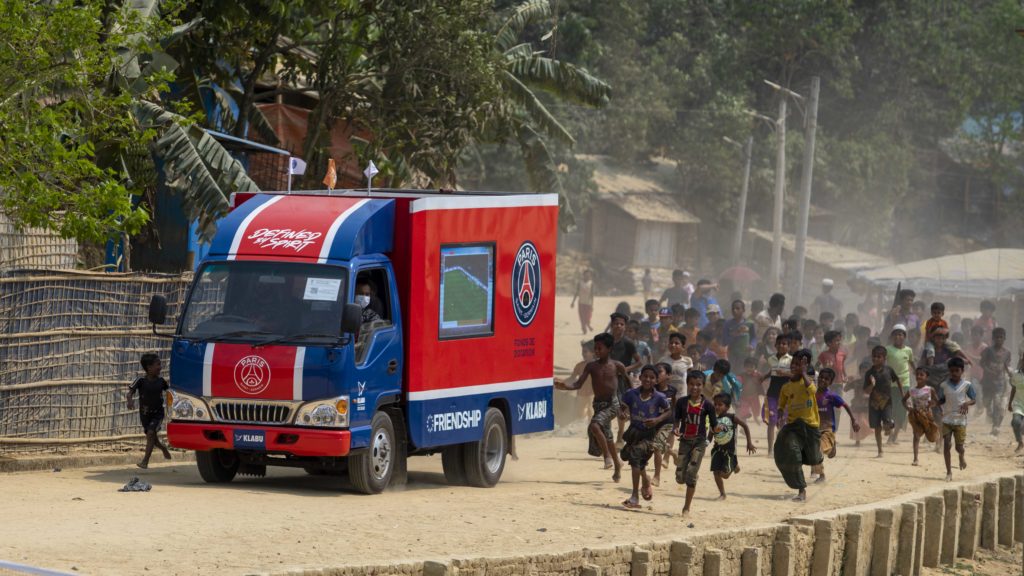 by RAEED ABD-ALLAH CHOWDHURY
April 28, 2022
With Eid-ul-Fitr just around the corner, many in Bangladesh and around the world are readying themselves for a celebration. After the first restriction-free Ramadan in the country since the start of the pandemic, people are looking forward to long-overdue festivities. Joining them, are the children of the Rohingya camps in Ukhiya, Cox's Bazar. The Mobile Sports Library (MSL) has been launched today, emblazoned in French football club PSG's colours, and is packed with a wide array of sports equipment and athletic wear for the children to use.
The MSL will be a central feature of a larger project, including a permanent club centre and library due to be launched this summer. The philosophy behind the MSL is to break down stereotypes, build confidence and create friendships between the Rohingya children that have been displaced from their homes for almost five years, and children of the local communities in Bangladesh that are hosting them.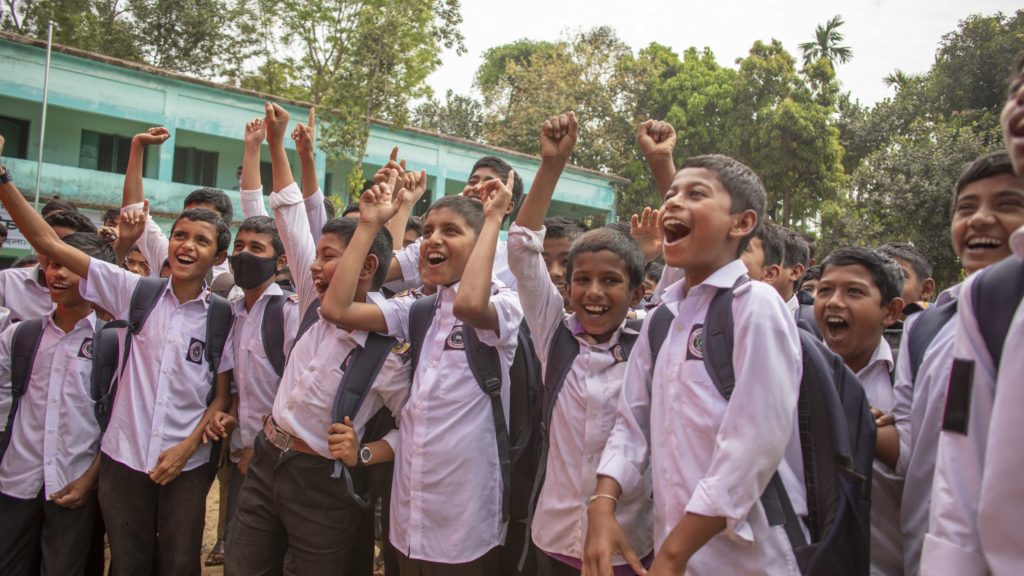 The project was initiated by Dutch Foundation KLABU, who builds sports clubs for refugee communities around the world. The foundation partnered with Paris Saint Germain Endowment Fund, Solarkiosk and FRIENDSHIP, and is supported by UNHCR for the project in Bangladesh.
The MSL will serve 10,000 children aged between 7 and 18 years in 8 locations with coaches to train them in the sports of their choice. Already, despite the month of Ramadan, during which most people in the community fast from dawn to dusk, hundreds of children have been using the facility, and the numbers are increasing every week.
"This project is a huge source of pride for Paris Saint Germain and its endowment fund," said Sabrina Delannoy, deputy director of PSG's endowment fund, in a press release. "We want to leave a smile on their faces, and unite Bangladeshi and Rohingya children around the same passion: sports."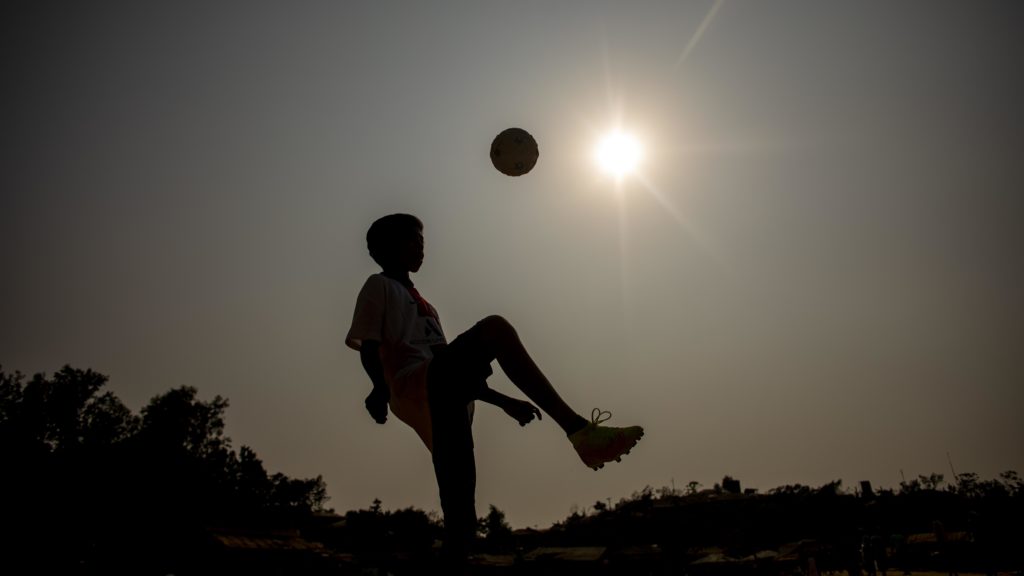 "It is a dream come true to bring together Paris Saint-Germain with thousands of boys and girls in Bangladesh," said Jan van Hövell, founder and director of KLABU. "On the pitch, everyone is a champion. This is a new chapter for the Rohingya and Bangladeshi children in Cox's Bazar, playing fearlessly and proudly."
"A child's freedom and access to play are fundamental to child and human rights," says Ayesha Taasin Khan, senior director and head of Inclusive Citizenship at FRIENDSHIP. "While keeping that in mind, it is a natural consequence that this opportunity is granted to all. However, the reality is that this is not the case, and that opportunity becomes a luxury for a lot of children. It is with this in mind that KLABU, PSG and FRIENDSHIP have come together to create a platform for the Rohingya refugees and host community where children can pursue play and community building."
The MSL is a vehicle equipped with an assortment of sports equipment for football, volleyball, badminton, basketball, cricket or even the popular local sport of sepak takraw (footvolley). Sports materials such as shirts, shorts, socks, boots, shoes, rackets, training cones, balls etc. are stocked for children to borrow.
In addition to sports equipment, the project also unlocks joy and positivity with solar-powered televisions that broadcast sports matches, highlights, interviews and other videos, along with speakers for music that the children enjoy.
Children are the future, and should therefore, emulate humanity's best traits.