Friendship founder calls for solidarity in building resilience to cope with natural disasters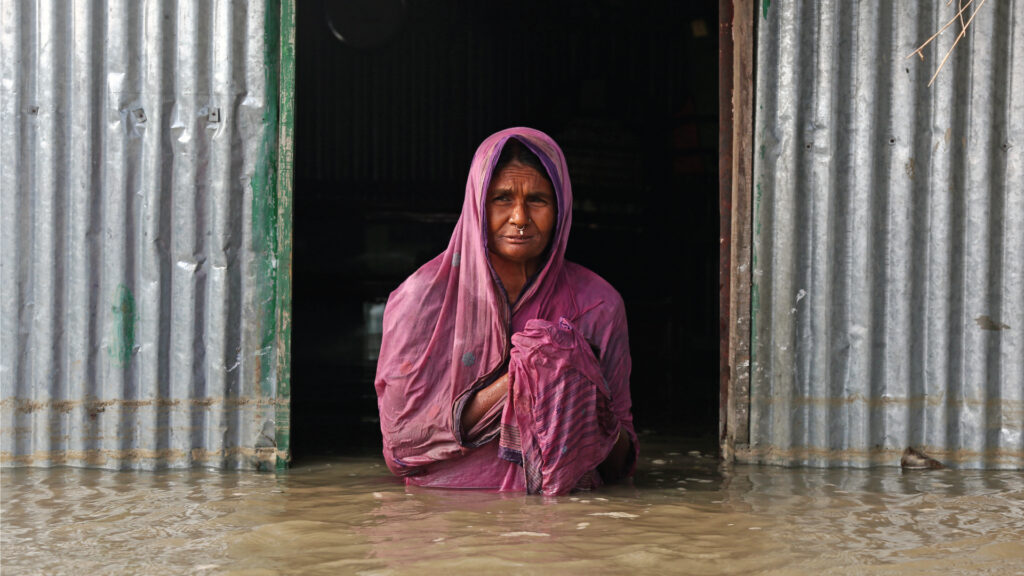 by Runa Khan
June 28, 2022
Bangladesh is reeling from natural disasters. Over four million displaced—more than a million of them children—in the worst flood in two decades in the northeast. Millions are still awaiting relief, while communities are living on boats and crops are submerged in an early flood in low-lying river islands.
Bangladesh is too often the subject of this kind of news. My heart weeps for every one of those millions, but my mind can't rest because I keep thinking that we cannot wait for these "certified disasters" before we act! There are disasters happening every year, and indeed, every season in different parts of our country, and we need to step up and build resilience.
While the calamity rages on in Sylhet, different levels of disasters are unfolding in other parts of the country. It is difficult to draw attention to the "moderate flooding" going on elsewhere, that have equal impact. Moderate, because on the chars (a shifting river island) and the coastal belt, floods occur systematically, year after year.
And yet, no reasonable person who visits Kheyar Alga char in Kurigram during these floods would find anything moderate about the situation there. The entire village was living on boats, with all their homes submerged in up to five feet of water. No latrine or tube well could be seen above the water's surface in any direction—only a swollen river. But this is in fact a "moderate" flood. The annual floods in Kurigram are much higher.
The residents of Kheyar Alga had recently been displaced due to erosion, and settled this new, low-lying island. Only five months on, they were neck deep in river water.
Resilience has its limits. A family may maintain a stock of dry food, but in a prolonged flood, that will eventually run out. A farmer may use years of experience to sow their crop strategically and try to manage the risks. But it's all a gamble, year in, year out!
This year, an untimely and completely unpredictable flood in April destroyed boro crops all over the north. That was after two years of sporadic lockdowns paralysed the labour market. And now, this flood will once again destroy what they have managed to rebuild.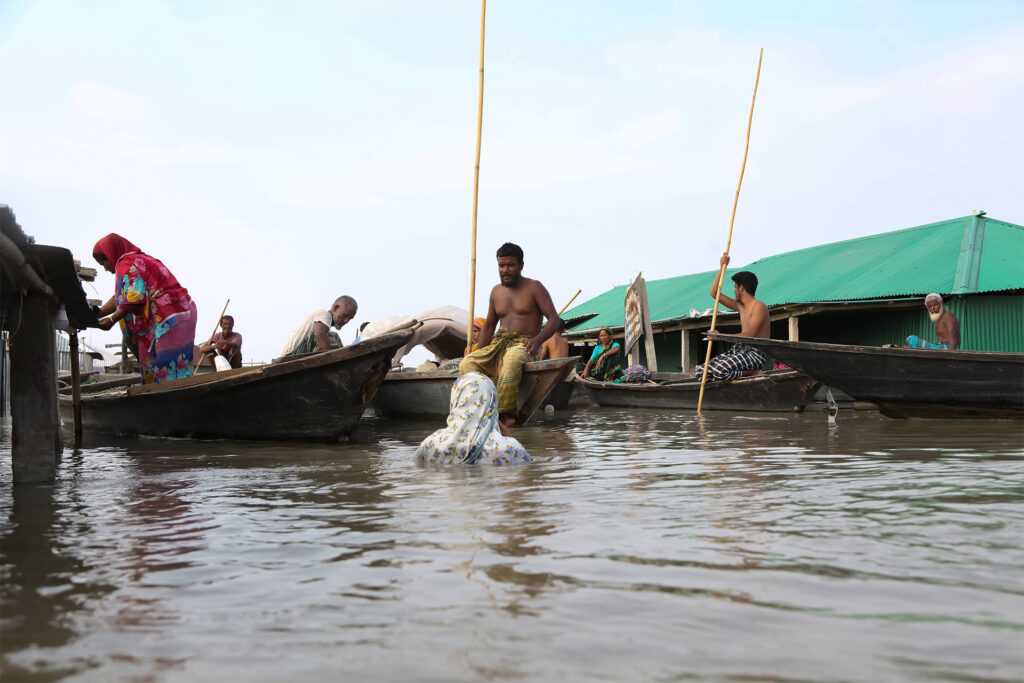 These repeated disasters can undo years of building resilience. After one disaster, a family might work for years to pay off debts, rebuild their homes, invest in livestock and reach a position of stability. But disaster after disaster is impossible to cope with. We need to work to put in place stronger mechanisms.
We need to immediately ensure that flood-impacted communities have mechanisms to save their own lives, and of their families', ensuring the vulnerable members are not left behind. That every community has proper connectivity to good governance through community paralegals, properly trained flood volunteers and access to boats and emergency health services. That they have disaster management committees to initiate disaster response and preparedness, clean water and proper sanitation facilities during disasters, and shelters to go to.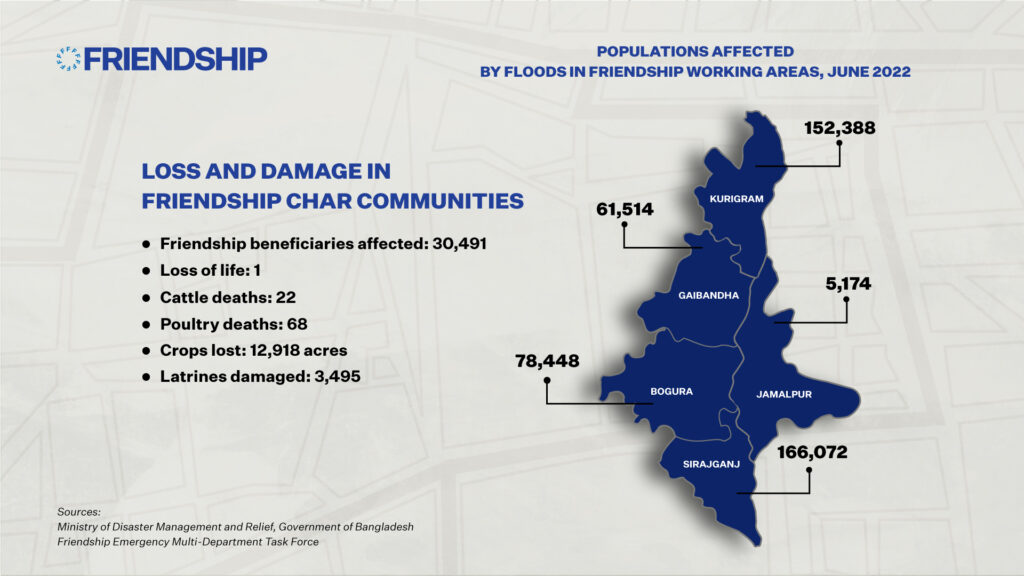 We need to make sure the communities have what they need to recover after the economic losses they will face. If there is a late flood, we must make sure every farmer has the knowhow and tools to plant the crops for the next season, in time to harvest their recovery. We must continue to prepare now and do whatever we can to ensure that these disasters don't push communities into even more severe poverty.
Thankfully, the water is receding in the river islands…for now. But this year's flood season has not even begun. Before the "real disaster" hits in the coming months, we must do everything to protect our communities. Our frontline workers are doing their best. Support their efforts.
Every one of us can make a difference. Make a difference to one family! You can help, by hitting the donate button below, or reaching out to us.
Let's build a disaster-resilient world together. Stand with Bangladesh.