Friendship's Inter-School Connectivity Programme (ISCP) expands to 5 countries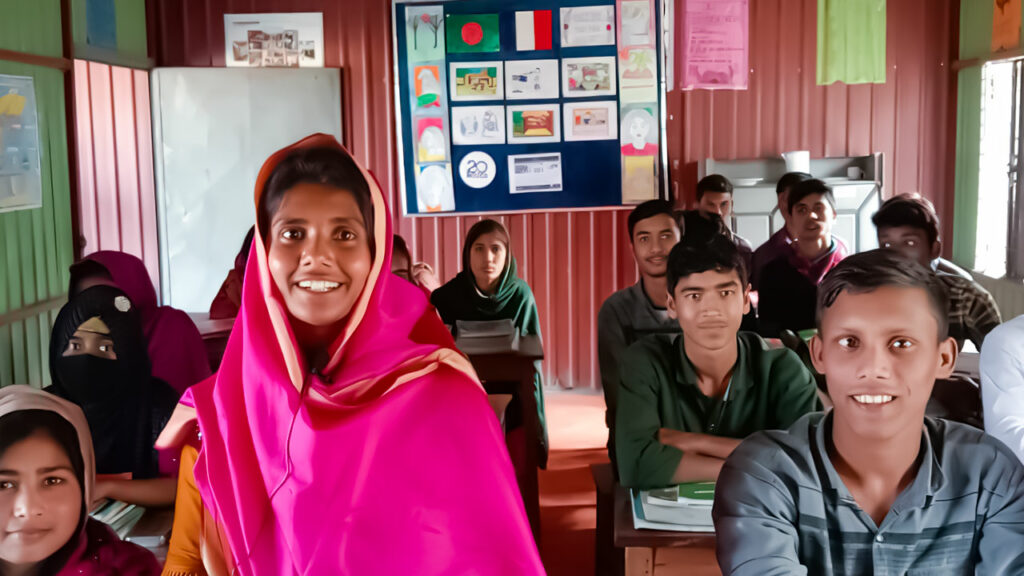 by Raeed Abd-Allah Chowdhury
February 7, 2023
It is a very select few, especially from developing countries like Bangladesh, that are privileged enough to go abroad for their studies, learn from, and exchange their own experiences and culture with students and faculty from other countries. Indeed, the "grand tour" was once only possible by the aristocratic elite, an opportunity to learn from the history, traditions, practices, accomplishments and achievements of people from other countries and communities.
It is in that context that the Inter-School Connectivity Programme (ISCP) initiated by Friendship is particularly noteworthy, especially given how underprivileged and inaccessible the social purpose organisation's work areas are.
Friendship started a special initiative in 2021 among its students to face climate hazards and disasters in the riverine deltaic islets (chars) of the Jamuna-Brahmaputra river basin, which are separated from the mainland. The aim of this project is to make students more knowledgeable on climate change and disaster management in the underserved, remote areas of Bangladesh and in the long run to make some of the brighter ones as climate advocates. As per the programme, students of Friendship's own schools participate in online sessions with students abroad, sharing experiences, knowledge, and fostering camaraderie, companionship and mutual understanding as well as improvement of their communication skills.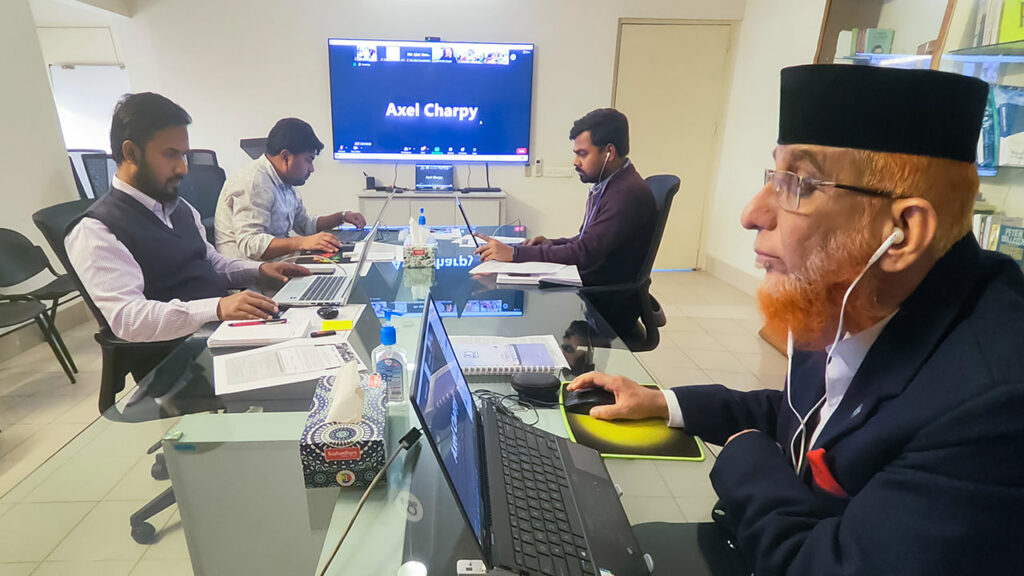 This year the programme has been expanded to 5 countries, with an inauguration event held on January 25, 2023. Students of 15 Friendship secondary schools will continue to exchange climate and disaster coping capacity with 18 secondary schools from faraway France, Luxembourg, Switzerland and Cambodia.
"Teachers now did not know what climate change was when they were themselves students. Friendship is one of the answers to the question—how can we act?" said Simon Klein, Scientific Mediator, Office for Climate Education, France regarding the future of climate change education and its increasing relevance today, highlighting the importance of taking action in an increasingly climate-affected world.
Organised as an online event, Runa Khan, founder, Friendship delivered the welcome speech at the 'Inter-School Connectivity' project inauguration event. She said, "only in a crisis is the real character of a person or nation brought to the fore, and Bangladesh has been at the forefront of climate change for decades."
Dr AQM Shafiul Azam, director of Secondary and Higher Education, Bangladesh, discussed the objectives of the project as a guest of honour. "We can really understand the need for taking a holistic view in the education sector. We want students to be innovative, creative problem solvers. We have to develop skills and not just knowledge," he said. Besides this, the pupils' knowledge of science, geography, English, ethics and others can also benefit.
Nicholas Marques, who is both the deputy director of the Ministry of Education, France and deputy director of International Relations at the Delegation for European and International Relations and Cooperation at the Ministry of National Education and Youth, France said, "the ministry continues to fully support the project and I am sure it will continue to grow. This type of initiative is a good way to foster innovation and build on teachers' motivation. It is a project that helps to update the education methods, and that is why the French ministry is fully supporting it."
At the event, brigadier general (retd.) Ilyas Iftekhar Rasul, Friendship's Head of Education, highlighted the importance of climate change in Friendship intervention areas and the impact that ISCP is making. "There are schools that have been shifted 8-10 times in the last 15 years, so imagine the distress they have to take. However, class has gone on uninterrupted regardless," he said.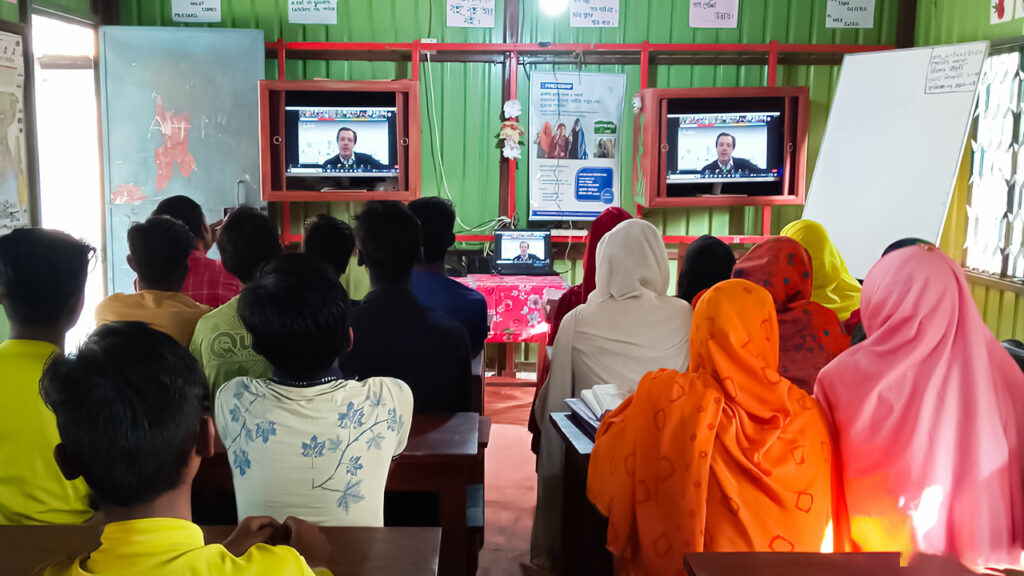 "This inter-school connectivity project has opened a new door for us. As a result of this project, our outlook and thinking process have expanded. Our presentation skills have improved, our hope and confidence have grown. I hope this interactive learning project will continue its journey in the coming years," said one particularly outspoken student from a Friendship school in the video presentation on the project.
The project is being implemented in five upazilas (subdistricts) of Gaibandha and Kurigram districts for some 700 students from Friendship schools. On the corresponding side, 700 students from 18 schools in France, Luxembourg, Switzerland and Cambodia are also participating from their respective countries. As a result, about 30,000 char people will get direct and indirect benefits from this project.