Inter-School Connectivity Project (ISCP) brings Friendship school students from the river island areas and French students together to discuss climate change and share knowledge and experience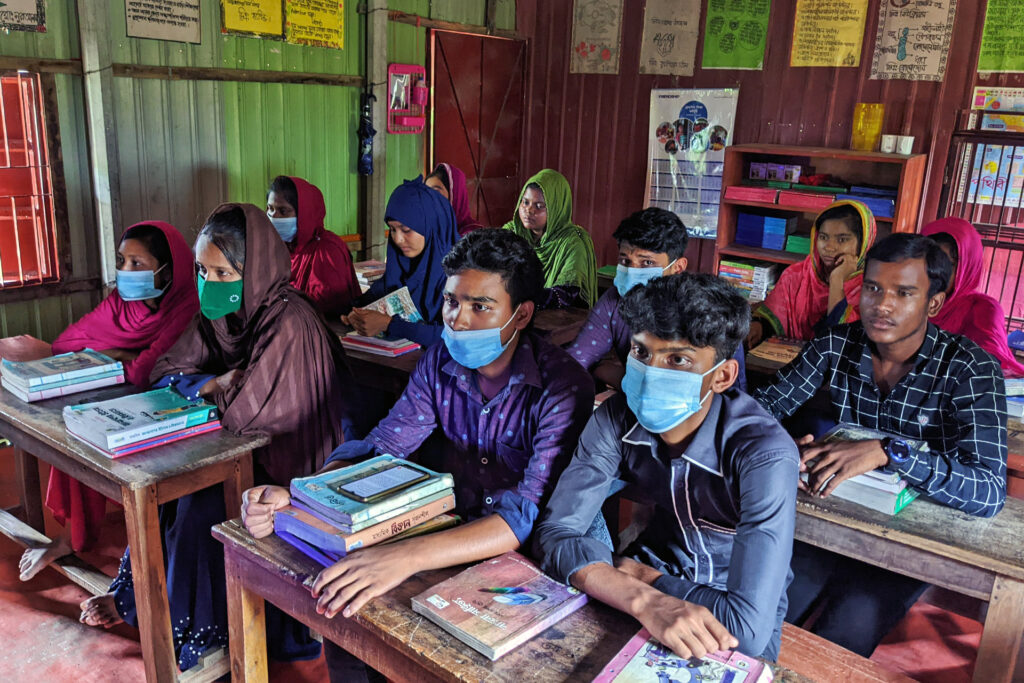 by Tahmeed Chaudhury
July 4, 2022
With floodwaters seeping into their yards, Friendship school students participated in the closing ceremony of the Inter-School Connectivity Project, pulling the curtains on a year-long exchange programme with students from French schools. Friendship School students in the remote river island areas spoke with their counterparts in the south of France in a series of zoom calls, in a very practical, experiential approach to climate change education.
The programme was aimed at raising students' compassion and awareness of how climate change impacts lives in different parts of the world, and encouraging students to act for change with empathy and courage.
The exchange was divided into five interactive sessions. In the first one, they were introduced to each other. Next time, they discussed the impacts of climate change in their communities. Then they exchanged videos.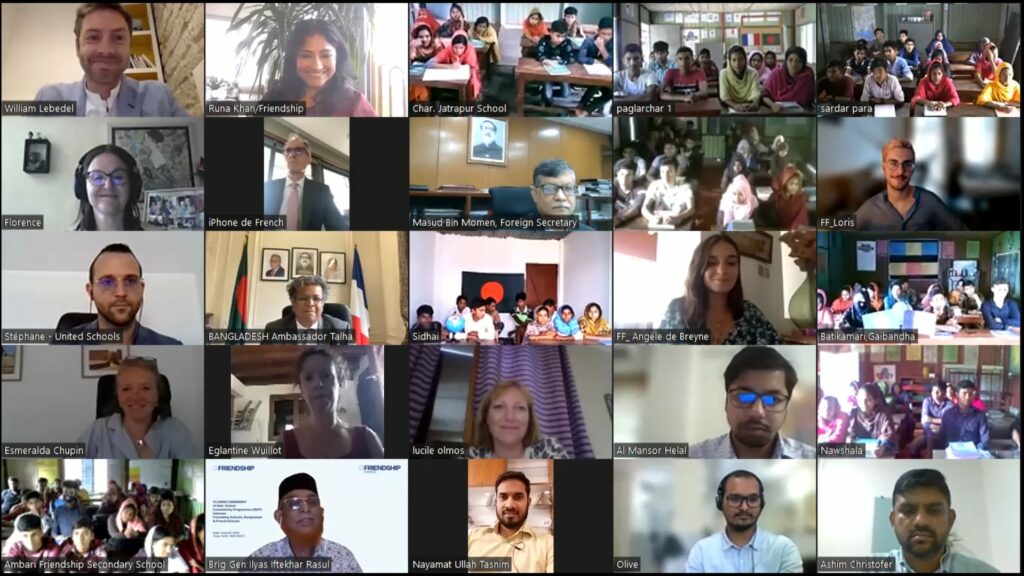 At the closing event of the programme, Friendship's founder Runa Khan said the way schoolchildren from both countries connected creates a more global world for tomorrow. "Bangladeshi students did not know what snow was and the students in France did not understand what we were eating when floods came in. And then they understood each other without prejudice."
The sessions, held online, virtually connected students from the two countries, allowing them to directly engage in conversations and discuss climate change. The students shared their best practices in protecting the environment and also the sufferings they faced due to climatic crises.
Md. Abu Saim, a ninth grader at Friendship Secondary School Nawshala, said, "Our French friends talked about how they take measures to protect the environment with a commitment to battling climate change such as eliminating the use of plastic, recycling reusable items, planting trees etc. They also wanted to know about what we do when we are affected by floods. We told them how often we have to change homes as we lose our lands to erosion, or how we raise our houses to prevent flood water from seeping in and store food in an elevated location to survive through the crisis."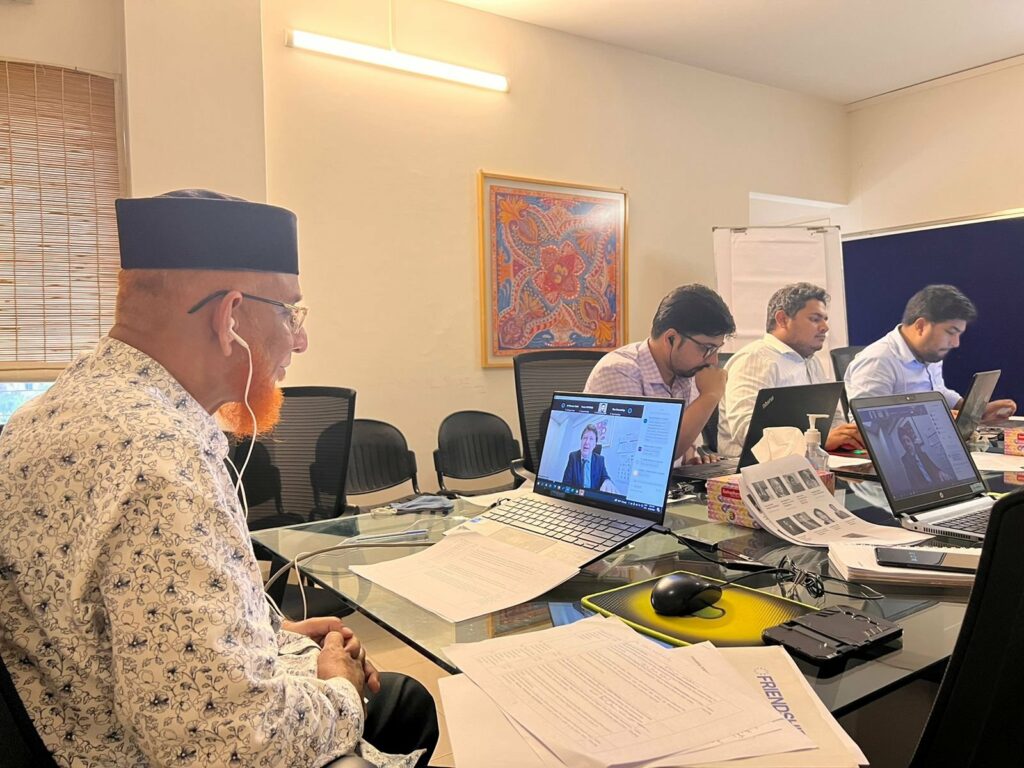 Discussions and exchanges were not limited to topics surrounding climate change only. Students also learned about each other's culture, activities and language. Shahnaz Parvin, a student of the same school said, "We learned a few basic words of their language from them, such as 'hello', 'what is your name?', 'how are you?', 'goodbye', etc.," confidently pronouncing each sentence in French.
David Mechin, representative of the French school Lycee du Cheylard, feels the project deals with multiple complexities from having different education systems to adapting to climate change in different ways and in having a different language and culture. "This exchange is exactly what we wanted for our students. We want them to take a step back, understand better that the world is complex and be able to make their own choices," he said during the closing ceremony.
While the pilot implementation of the project has drawn to a conclusion, this does not spell the end for the project according to Brig. Gen (retd.) Ilyas Iftekhar Rasul, head of Friendship's Education program. Moderating the closing ceremony, he said, "We are already planning on an expansion, where more schools are going to be involved from both countries."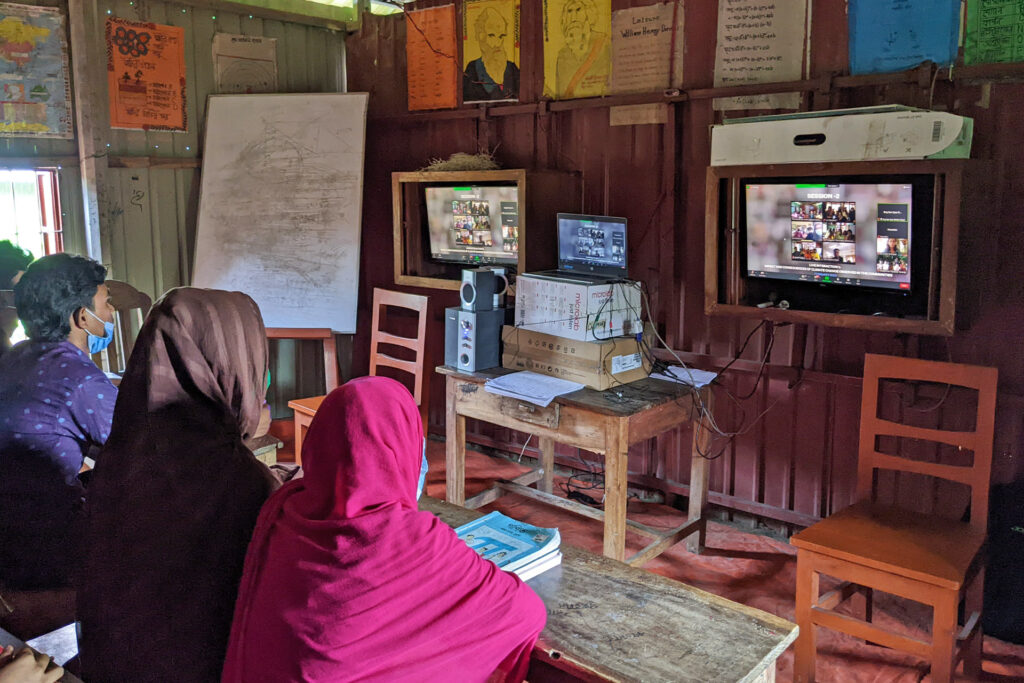 Furthermore, we are pleased to announce that we are initiating a Digital Literacy, Connectivity and Climate Resilience Program (DCCP) as part of Malala Fund's Champions for Education Network, which will allow us to involve all 15 of our secondary schools with schools from around the world."
The DCCP project, expected to launch in July 2022, will provide IT education to Friendship students, connect them to fellow students from across the globe and aim to develop climate activists who will raise awareness in their communities about climate change and its consequences.
Eights schools each from both France and Bangladesh participated in the Inter-School Connectivity Project (ISCP), piloting in April 2021 and continuing for over a year before drawing to a close on June 20, 2022.