A Friendship Climate Action Intern from the UK recounts her experiences with some of the most climate-impacted communities in Bangladesh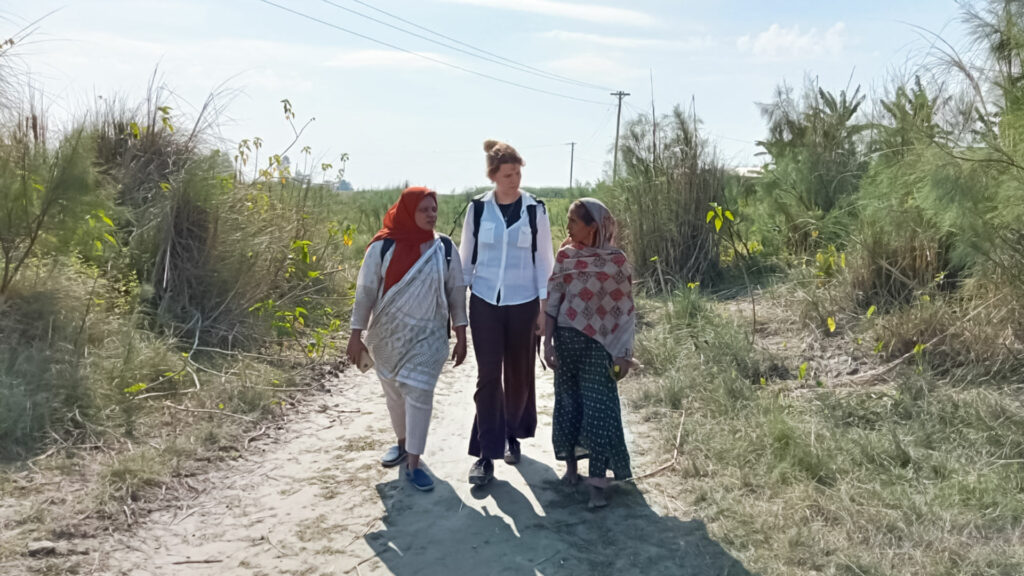 by Ellie Kimber
December 27, 2022
Arriving to the chars by moonlight in a traditional Bengali boat, I was immediately struck by how peaceful and beautiful the char (deltaic sandbar island) regions of Bangladesh were. Waking up on the Friendship houseboat the next morning, the chars seemed even more peaceful, as the sun began to rise in the sky and the fog began to clear from the sandy islands. Despite the early start, there was a queue already forming at the Friendship Floating Hospital next door, a sign of how vital and needed such services are in this remote river island region of the northern upazila (sub-district) of Chilmari. And while the tranquillity of my surroundings was unquestionable, it was hiding the often volatile and fraught reality of life on the chars, an experience I was about to learn a lot more about in the coming days. As a volunteer from the United Kingdom, it is not uncommon for us to see portrayals of life at the frontline of the climate crisis in news and media. However, experiencing it for myself and hearing stories directly from those affected, gave me a whole new understanding and appreciation of the challenges presented by, and human consequences of, climate change.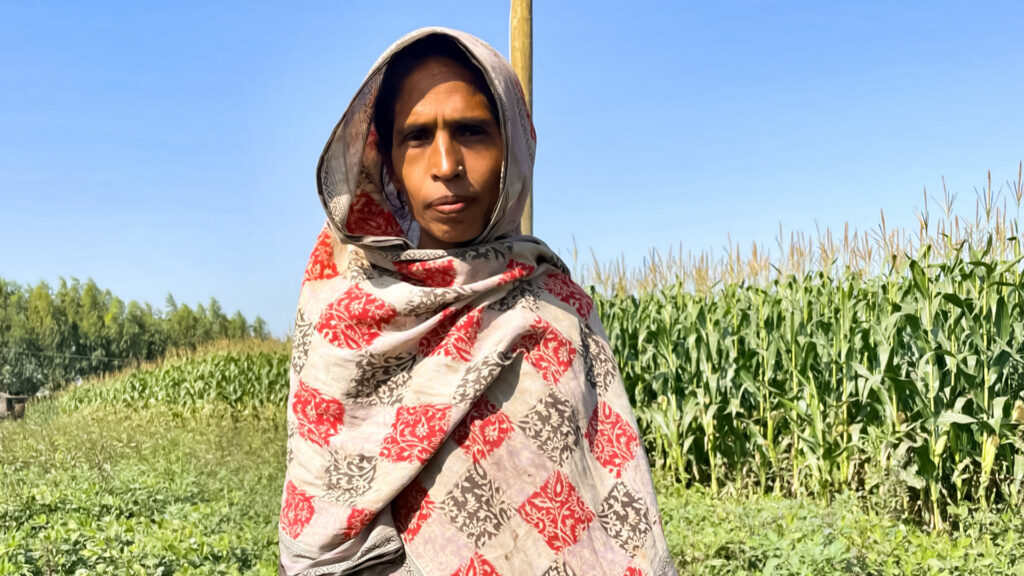 During my time in the field, I was able to partake in multiple focus groups with the aim of understanding resilience and resilience building in the char communities, where disaster risk is a constant part of day-to-day life. Friendship has done great work implementing community-initiated disaster risk reduction programmes in communities where severe flooding occurs multiple times throughout the year. Many of the people I spoke to, who were part of the Friendship community disaster management groups, were women. They explained that the group had not only given them a platform to share their concerns and voices as women, but also significantly lessened their worries for floods through disaster preparedness and planning activities. As many of the members had been coping with flooding and climate impacts their whole lives, I saw how Friendship successfully integrates vital indigenous knowledge with new skills and capacity building techniques creating a safer and more resilient environment for vulnerable communities.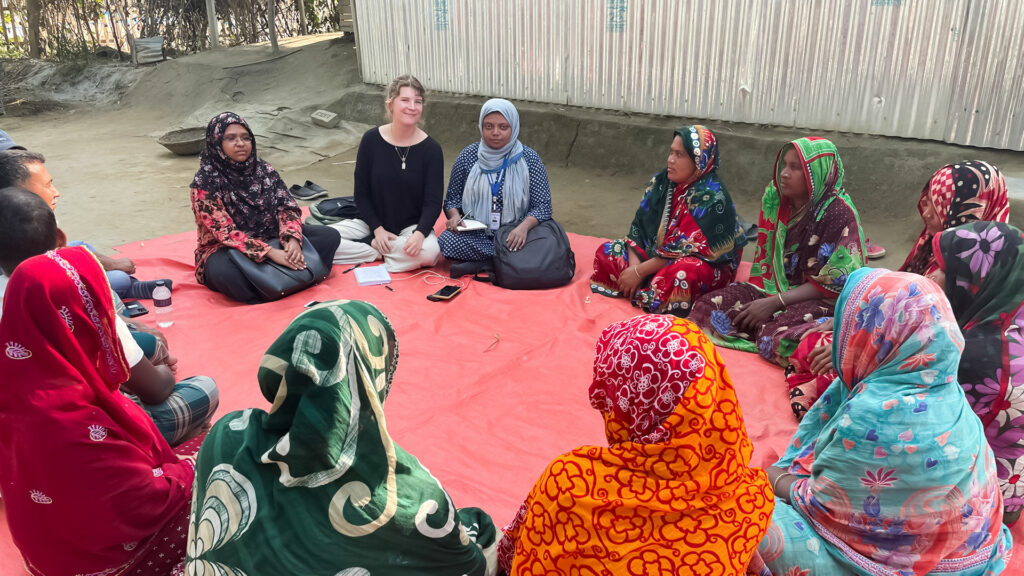 Unfortunately, the high risk of the char region means that despite best efforts, and in the words of one community leader we spoke to, with each flood that occurs communities 'always experience loss and financial damage of some kind'. It was a story we heard over and over again, with income and crop losses often affecting communities more than once every season. One woman we spoke to, Shojina, had planted her paddy seeds three times over this year, only for them to be destroyed each time by flood water. While another woman, named Rina, compared the loss of losing her entire peanut yield just before harvest to the sadness she felt losing a parent. Many char people we spoke to described how the climate around them was changing and severely affecting their farming practices, with seasons decreasing from the traditional six to two, temperature increases bringing plagues of insects and rainfall patterns becoming increasingly unpredictable. Flooding in the area had also become increasingly unpredictable, while increasing in both severity and frequency. According to communities, this in turn has been affecting the rates of river erosion, with the embankments and islands which char people call home, eroding at a faster rate than ever before.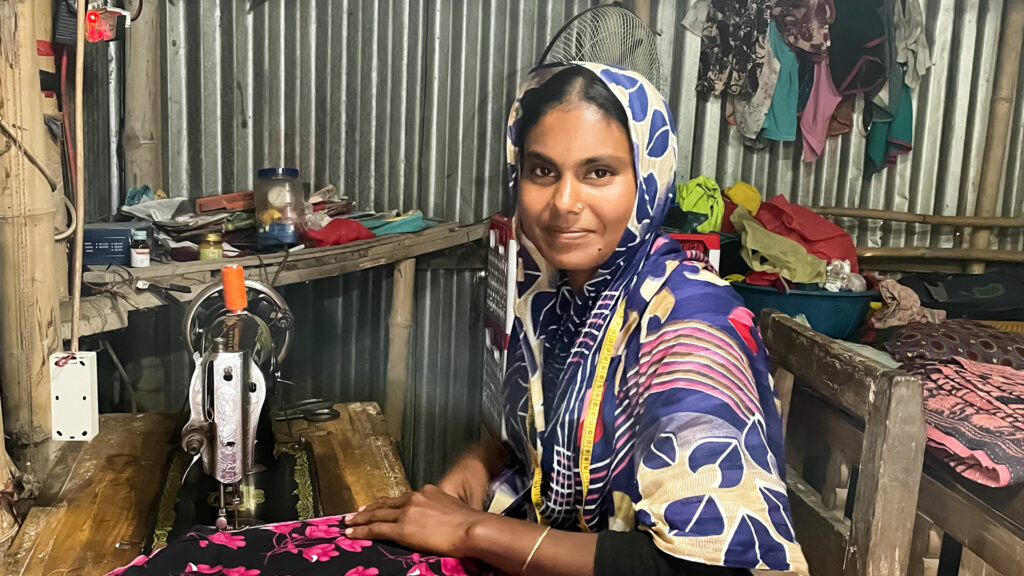 While this has always been a part of life on the chars, one young woman we met had already been displaced five times in her lifetime. I cannot begin to imagine the toll of continuously losing your income, assets or home, of having to rebuild each time, only for it to happen all over again. I do not wish to portray these communities as simple victims of an inevitable fate, however. In the face of such challenges the strength and support which they give to one another and the network of social capital which exists, is truly remarkable. In times of crisis entire communities rally around one another and give support to those who need it in any way they can. If floods are coming, or river erosion is encroaching, communities will support one another to move their entire lives, including all of the transferable assets they have, to safety, minimising the damage incurred. Those who lose their land and homes to the river, are often provided with new land elsewhere in the community to start again. Despite Rina having lost her entire peanut yield that year, she was also utilising the solar electricity provided by Friendship to make clothes in the evening. With the extra money she made from this she was buying and saving extra food, so that in times of crisis she could help other families and neighbours who needed it.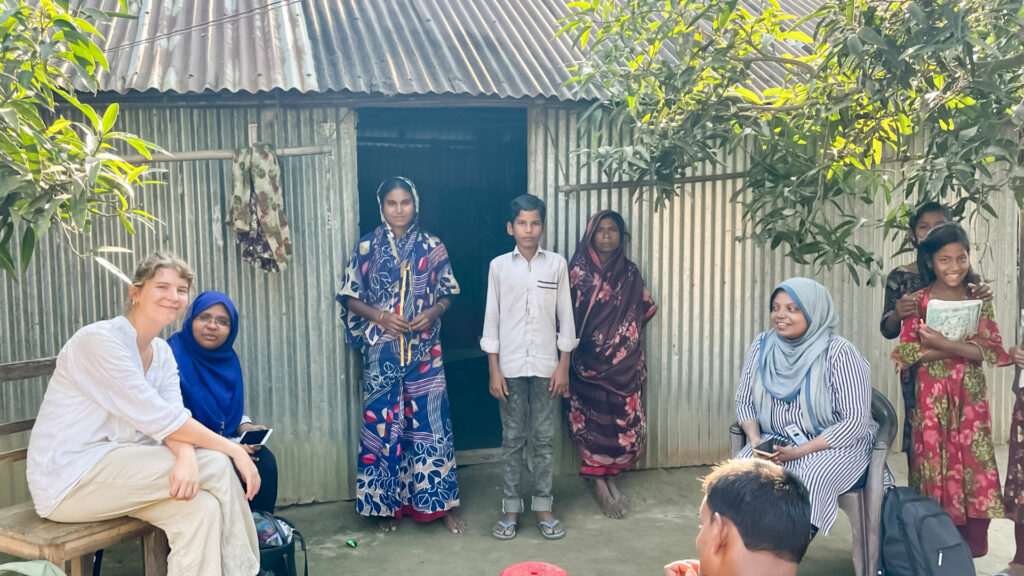 This sense of the importance of shared responsibility is something we could all learn from, especially the political leaders of the global north whose responsibility it is to tackle the climate crisis and its impacts effectively, but more importantly in a just and equitable manner. It is impossible to hear and discuss these stories of loss, without mentioning the continuing fight by countries like Bangladesh to secure funds for Loss and Damage. While progress at this year's COP27 was encouraging, with developing countries finally conceding to the creation of a fund exclusively for Loss and Damage, there is still a long and arduous road ahead to making such a fund a reality. I can only hope that those in charge foster the same values as the people I met in the char communities, such as Rina. As always, it is communities like those in the chars, who have had no part to play in the causation of climate change, that are suffering the constant losses and financial burdens of this crisis. Developed countries should not let them suffer alone and should share the burdens and responsibilities of the climate crisis fairly. Perhaps the global community can use the char communities as an example of what shared responsibility and community support should look like, I know that I will be from now.