The key to adaptation lies in listening intently to locals and communities at the forefront of the climate crisis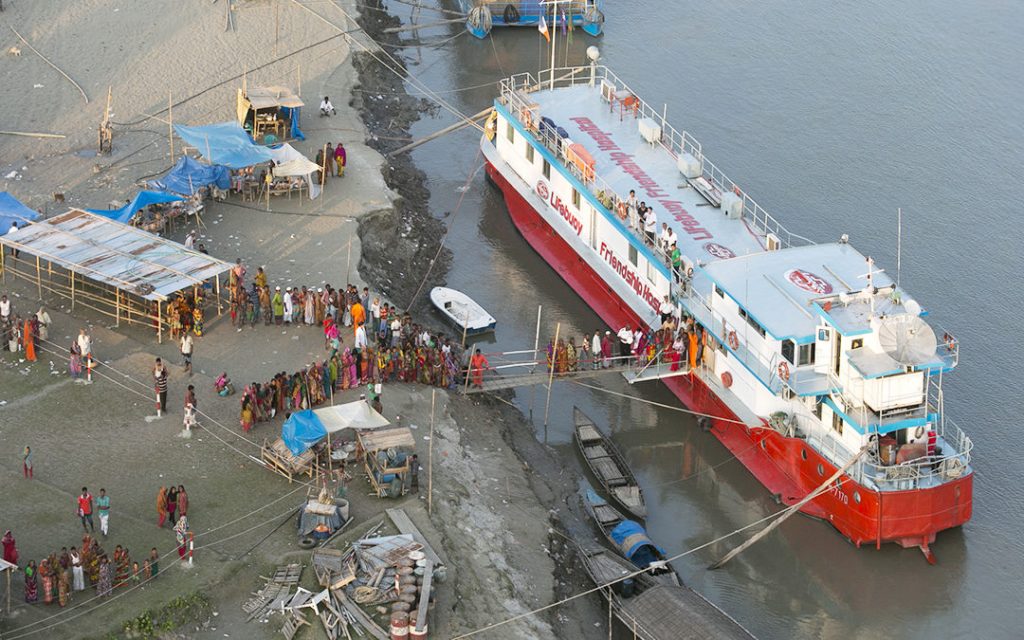 by Runa Khan, founder and executive director, Friendship
In 2004, I was visiting our hospital ship in the river islands (chars) of the Brahmaputra. This is a landscape of nomadic islands; islands that constantly break in one place and form in another, upon the whim of the river. Building a land hospital here was impossible because the land itself was impermanent.
Even though we did not set out to, we found ourselves working on the forefront of the climate crisis. The chars are prone to floods, storms, erosion and famines. Each year they are more unpredictable and frequent. The isolation and the geography had made this one of the most deprived areas on earth. We were pleased that we had figured out a way to take essential health services to these communities who had no alternatives for treatment.
But that morning I heard about a woman across the river who had just lost her child. I needed to understand more about the community, so I took a boat and went to visit the woman. I found to my disbelief that the child had died of diarrhoea! Salt and sugar may have saved that child's life.
It was shocking to me, that a 15-minute boat ride away from the hospital ship, a child should die such a preventable death. It was a painful lesson, that we could not address healthcare needs by bringing a hospital to their doorstep, even if it was decked with top quality equipment and personnel. To ensure that nobody was left behind, we had to work more closely with the communities. They needed to understand the medical system, and be aware of the services available to them.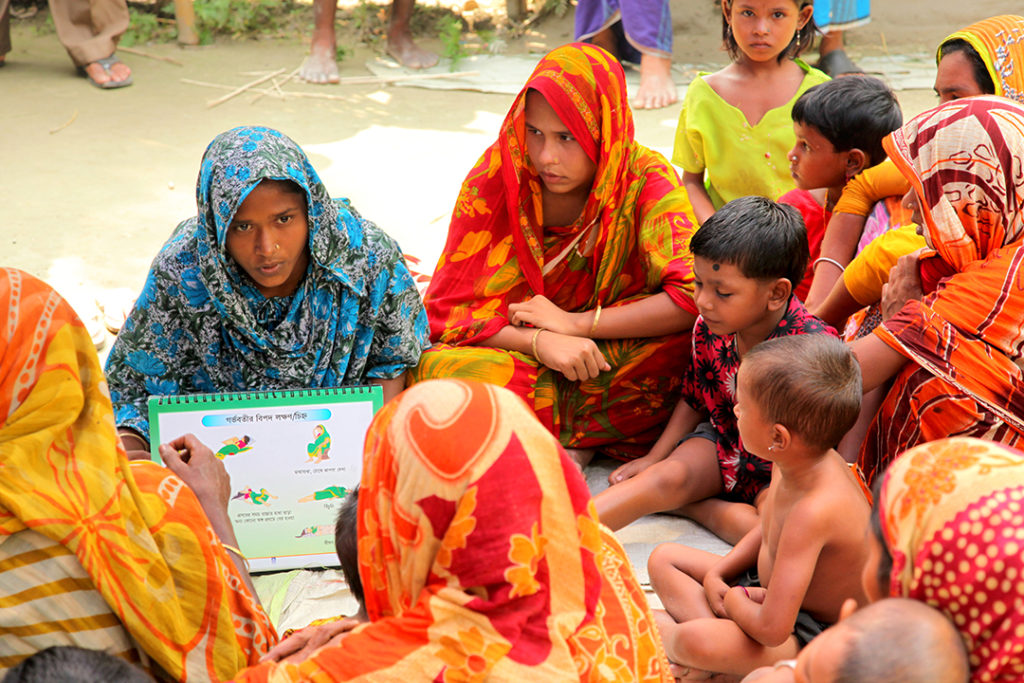 So we set up satellite clinics to educate the community and spread awareness. We trained women to act as first points of contact in their villages, to diagnose and link people to the wider healthcare system. We set up a mobile app that linked the system together. Today no child in any village with a Friendship Community Medic-aide would be left without access to basic healthcare.
To build a system that worked, first we needed to listen to the people: to what they had to say, and even what they did not say. We asked them for possible solutions, and then made our delivery system according to their needs and ideas, but with our possibilities. This combination is vital for long term sustainability, because it helps not only understand their needs, but also to deliver something which they will accept and continue after us.
Those of us who work in the development sector often tend to underestimate the strength, resilience, courage and skills of the communities who live face-to-face with climate impact. When it comes to coping with the climate, nobody knows the problem more intimately than them. Our successes were because of listening to them, respecting their knowledge, and merely filling the gaps rather than imposing solutions which we felt right for them. The same thing has to happen in the global fight against the climate crisis. We must listen to the people at the grassroots.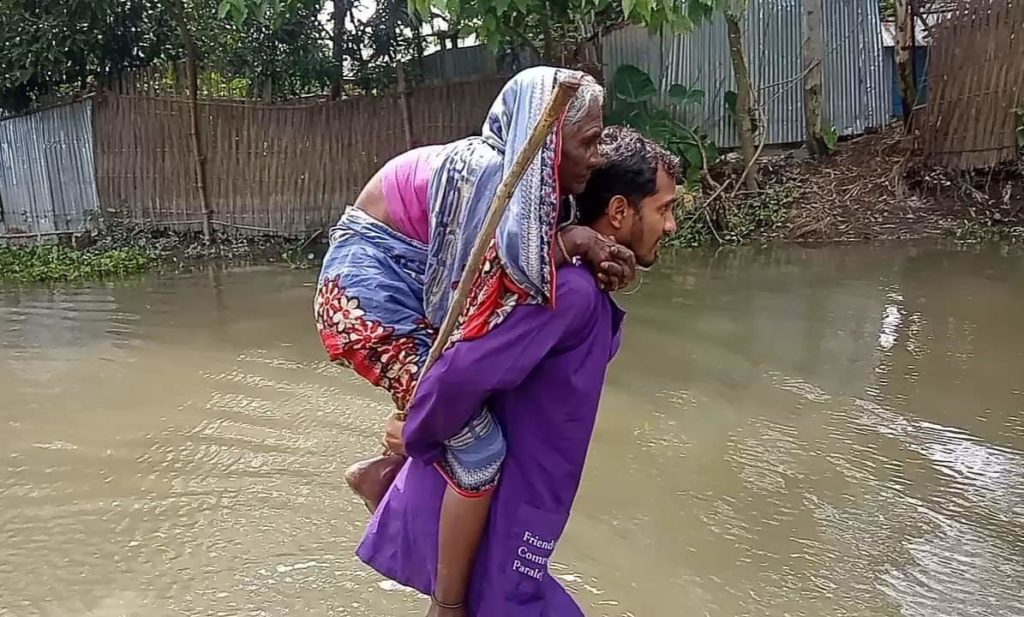 On October 10, 2020, leading up to the International Day for Disaster Risk Reduction, Friendship organised a roundtable conference that brought together international development organisations, and high level government officials together with grassroots NGOs who are fighting the climate crisis in different subdistricts all over Bangladesh. With over 10,500 people joining over Facebook live, and around 250 online and being present at the meeting, it became a moment of strongly linking the field voices, the local NGOs and the policy makers.
This was another step in our ongoing effort to give local players in climate adaptation a voice in the global stage, to make their voices a prominent part of the global struggle for a more equitable and liveable planet.
More than 18 years of working in climate-impacted areas has taught us humility. It has taught us that it is only when working with deep empathy and through true mutual respect that sustainability can be achieved and our strife for a more equitable world can be successful. When ordinary or marginalised people are empowered, they show the grit and strength to carry on and survive even under the most adverse circumstances. Friendship paralegals, teachers, medic-aides, disaster volunteers, solar technicians—all of our community workers have proved this during Covid-19. Our platform for giving voices to the field during the conferences has also shown us the capacity which the community has. We only extend a hand of Friendship, but they become Heroes. Their voices are the hope in the fight against the Climate Crisis.