Categorised as a super cyclone, cyclone Mocha was expected to cause severe damage to lives and livelihoods in Cox's Bazar, but has veered toward Myanmar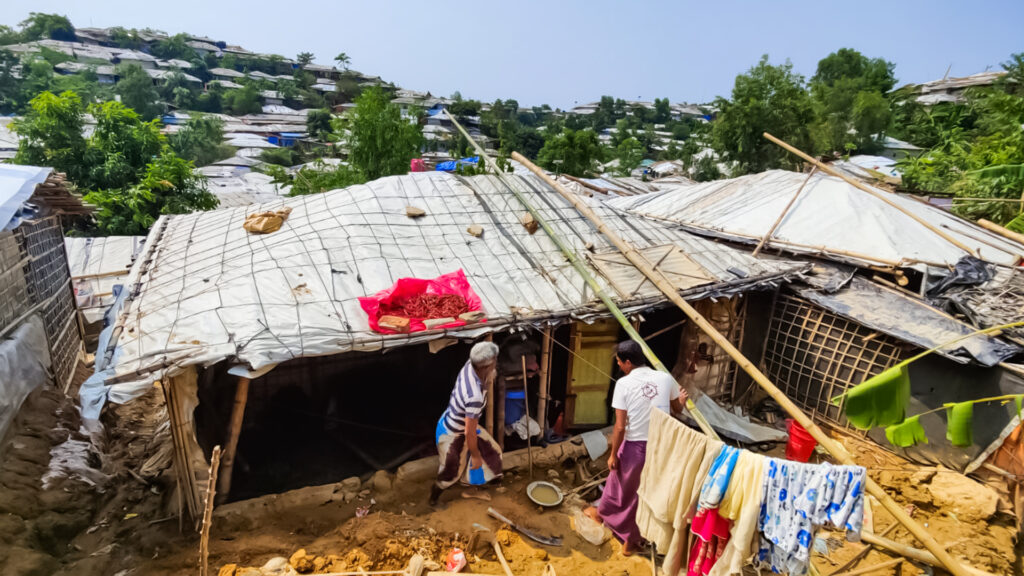 by Tahmeed Chaudhury
May 15, 2023
In the build up to its landfall, cyclone Mocha was classed as an "extremely severe cyclonic storm" that was expected to hit the Cox's Bazar and Myanmar coastline at wind speeds of 215km/h and tidal surges of 12 feet. Developing into a full-fledged cyclonic storm after emerging as a depression in the Bay of Bengal, the cyclone was not as catastrophic for Bangladesh as initially feared, having changed its course and headed towards Myanmar along the Naf River coastlines. For context, Bangladesh historically has experienced the deadliest cyclone ever recorded, with another seven of the ten deadliest since 1900 also having struck the country.
The Government of Bangladesh, NGOs, INGOs and other private sector organisations had taken extensive precautions, including evacuating residents along with their possessions and livestock and converting hotels and other concrete structures into cyclone shelters to minimise the impact on lives and livelihoods.
While at least three people died in Myanmar, no casualties were reported in Bangladesh. Around 20 people sustained injuries and 13,500 houses were affected. Video footage shows high-speed wind blowing away roofs of houses and uprooting trees in Shah Porir Dwip in Teknaf and Bangladesh's only coral island, the Saint Martins.
Earlier during a press briefing on Sunday afternoon, Md. Azizur Rahman, director of the Bangladesh Meteorological Department, said there was no significant threat of a major tidal surge. "We expect the height of the high tide to rise between 8 to 12 feet. The complete cyclone is expected to cross the coastal belt between Cox's Bazar and north Myanmar in the evening before gradually weakening."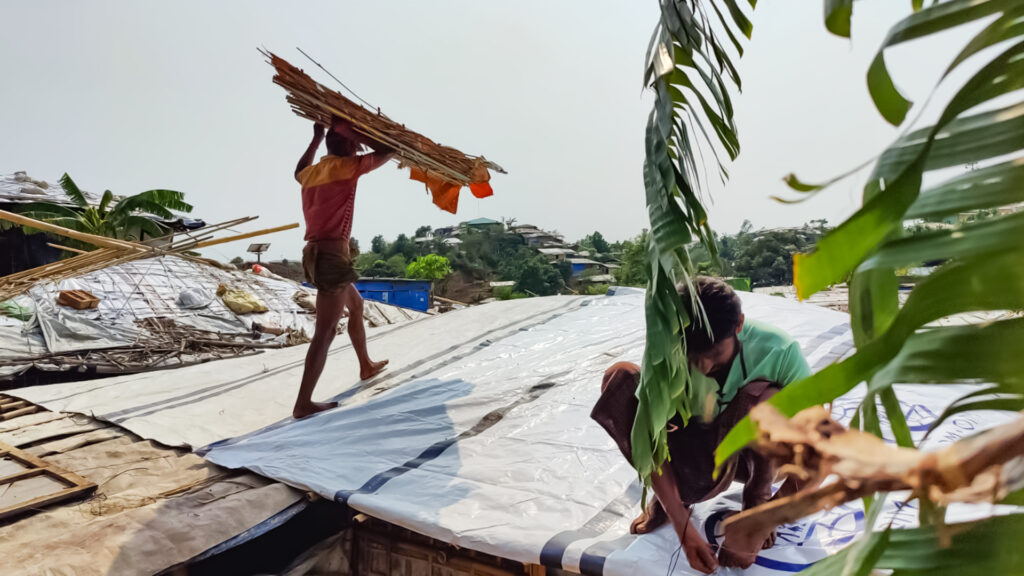 "Although there are no reports of massive casualties in Bangladesh due to Cyclone Mocha, the cyclone damaged and destroyed the houses and livelihoods of thousands of people residing in some of the coastal areas," said Kazi Amdadul Hoque, head of Climate Action at Friendship. "Millions of people remain in cyclone shelters with the scarcity of water."
"Furthermore," said Kazi, "the waves from the cyclone will have impacted the old embankment system protecting the coastal belt from being inundated during high tides. Many of these embankments are already in a state of disrepair, leaving the region suffering from a prolonged salinisation crisis, which is intensified by each new cyclone. All these impacts will undermine the adaptive capacity of the communities hence, it is imperative to undertake climate-resilient supports to help them address such challenges including climate-resilient housing and saline-tolerant crops," he added.
Friendship's projects along the coastline, particularly in the Rohingya camps in Cox's Bazar, have not been significantly affected. A shed in front of the Primary Healthcare Centre (PHC) in Ukhiya was blown away while trees were uprooted around the Club Centre, a PSG-KLABU sponsored sporting facility in camp 19. In addition, the rooftops of three health facilities, one patient shelter, and 25 learning centers have been found to be partially damaged. The damage assessment is continuing at the time of filing this report.
Dr. Rafi Abul Hasnath Siddique, deputy director of Health at Friendship, feels the outcome could have been calamitous had the cyclone not changed its course in the moments leading up to its landfall. "There are around 1.2m Forcibly Displaced Myanmar Nationals (FDMNs) inhabiting in the camps, where the structures are impermanent and vulnerable to disasters. The fact that the cyclone did not leave a catastrophic impact is a relief," he says.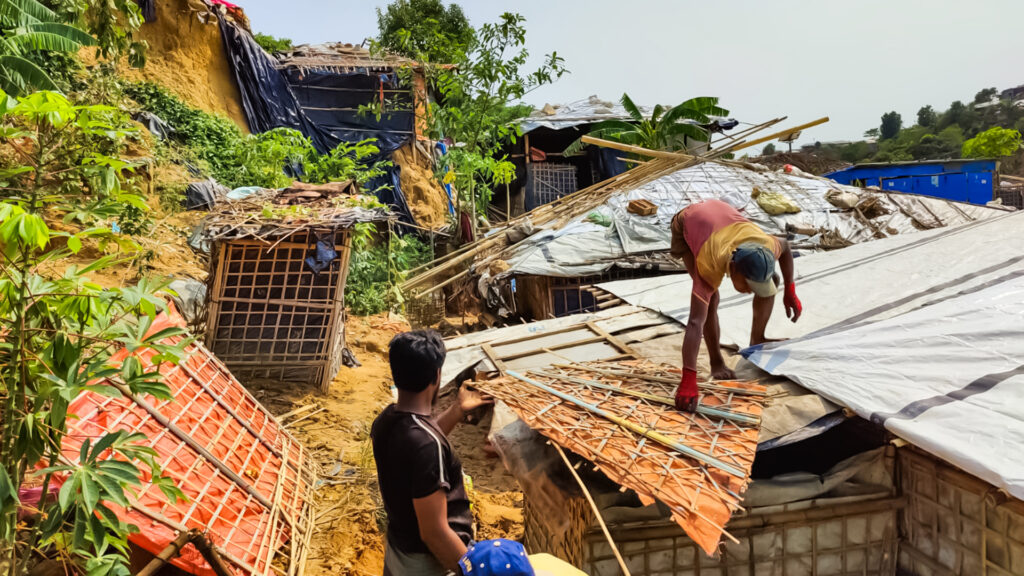 In preparing for the cyclone, Friendship had activated emergency evacuation plans in accordance with the Standing Order on Disaster (SOD), readied its cyclone shelter and cyclone-resilient houses, converted 21 of its learning centres to temporary cyclone shelters, raised awareness on the dos and don'ts during a cyclone, liaised with local government authorities, and mobilised volunteers for rescue operations among other actions.
An average of two tropical cyclones hit Bangladesh each year.  It is evident from these 23-year records that the tropical cyclones hit the Meghna estuary and south-eastern coast mostly in May and the central and western coast in October-November.
While Bangladesh was left largely unharmed, cyclone Mocha has reportedly wreaked havoc in neighbouring Myanmar, a country already ravaged by strife.