Inspiring stories of Friendship community staff going beyond their responsibilities for humanity and the well-being of their communities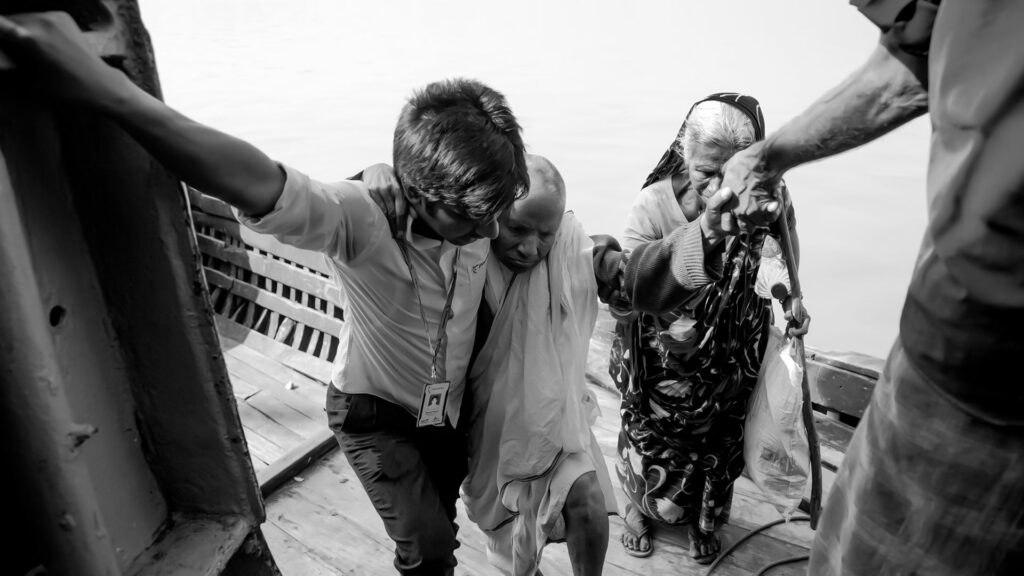 by Tahmeed Chaudhury
May 25, 2022
When Friendship Community Medic-aide (FCM) Jamirun Begum received a call at 3 am, from a woman in labour, she knew the situation was going to be dire. She had tended to the woman days earlier, and knew it was a high-risk pregnancy. What's worse, labour wasn't due until much later. For Jamirun, humanity is not merely a professional requirement, but a deep-seated personal trait.
Jamirun rushed to her house. "I found her in a near unconscious state," she says. "Her condition ticked off all the danger signs and she urgently needed professional care." Several kilometres of turbulent river separates her island from the nearest doctor.
With no time to spare, she and her fellow FCM Lovely managed a boat to take the woman to the mainland, and then hired a microbus to get to the district hospital in Gaibandha. There was no doctor at the hospital at that hour and Jamirun had to call the doctor and convince him to come to tend to the emergency. Her actions saved the life of a mother and her child.
Driven by empathy and Friendship's commitment to saving lives, Friendship's staff working in remote and unaddressed communities in hard-to-reach areas have an in-built tendency to rush to people's aides during emergencies. The river islands, or chars, of the Brahmaputra are constantly moving—eroding in one place and forming elsewhere—making it impossible to have any permanent infrastructure, like hospitals. Community medic-aides ensure that each family has access to the healthcare they need.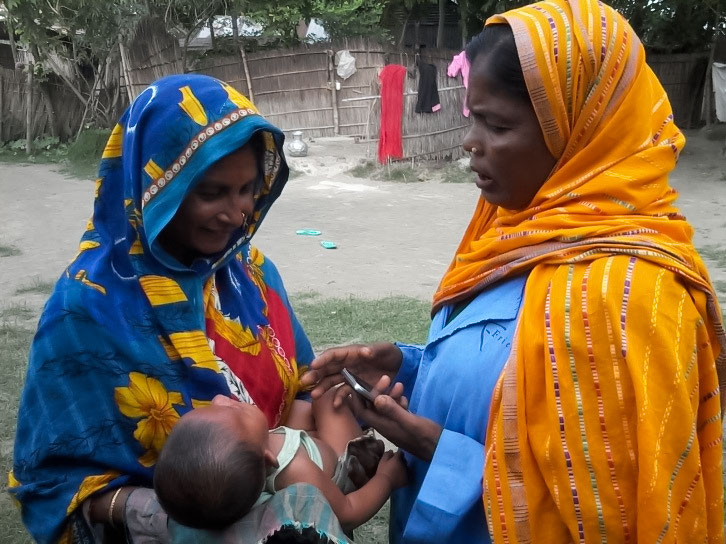 A model to fit the needs of the people
"As an FCM, my life has significantly improved to the point where I am able to act as a guardian to my community," said Jamirun. "People look up to me and come to me for advice and help. Since I have reached a position in society, I want to help my people. When I saw the woman in that state, it was my responsibility to ensure she got the help she needed."
"As FCMs belong to the same communities as the beneficiaries, they can resonate with the needs of the people the most," said Dr. Kazi Golam Rasul, head of Friendship's Health sector. "The community people also feel comfortable sharing their problems with them. This is why FCMs have been able to keep women like this in the radar so they can get the lifesaving services."
Some 60% of Friendship's 3,000+ employees are recruited from within the communities served by the organisation. These community staff—including FCMs, teachers, paralegals, animal health workers, mechanics and technicians—go beyond their assigned responsibilities for the betterment of their communities.
"The FCM model is in fact very crucial and tailored to fit the unique needs of the people in the chars," says Rasul.
I think of my students as my own children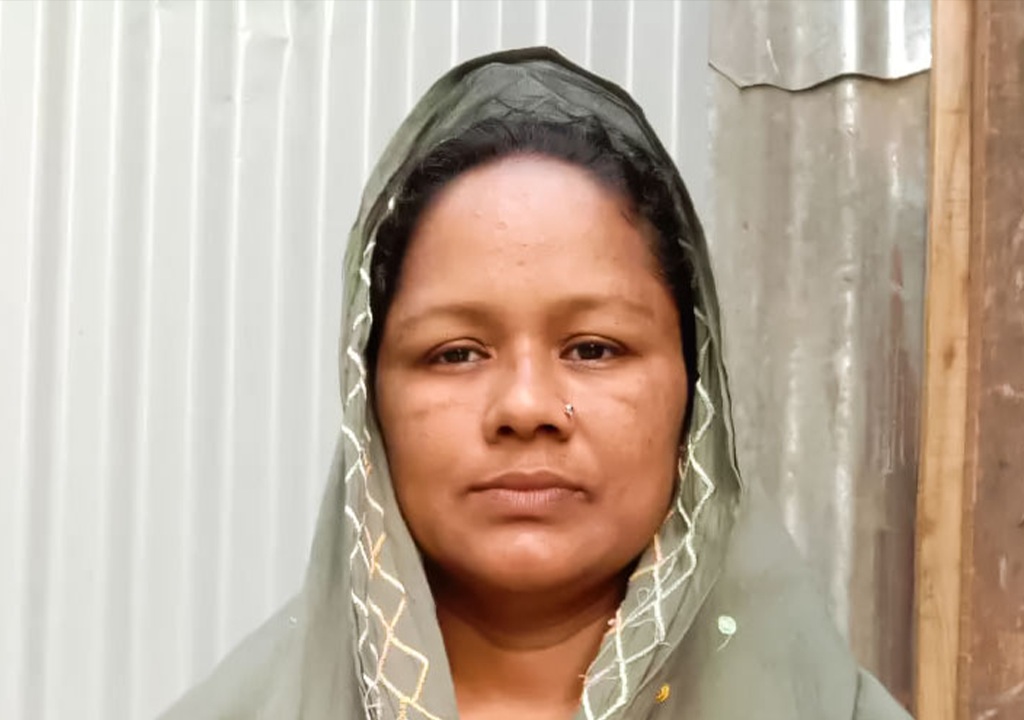 Over at Friendship Primary School Borober, teacher Shantona Irin grew increasingly worried about the future of her students when the Covid-19 pandemic forced schools to shut down. Like other Friendship school teachers, Shantona opened her home to her students.
She would conduct lessons in two shifts inside her home to help the children keep up with their studies. When she couldn't accommodate all the students, she spent her own money to build a separate room for them in her yard.
"It was difficult to dedicate my personal space for this purpose," said Shantona. "My house was always taken over by the children. They would not only use the rooms, but also the latrines and tube well. Other members of my family grew annoyed at one point, but we compromised, thinking about the betterment of the children." She continued lessons there until schools reopened.
"I think of my students as my own children," said Shantona. "So I decided to do whatever I could to continue their lessons."
Brig. Gen. Ilyas Iftekhar Rasul (retd.), head of Friendship's Education sector, says Friendship school teachers always assume personal responsibility for the schools. Besides imparting lessons, teachers who live close to the schools also take care of maintenance, opening and closing of the rooms not for the money but because of their sheer commitment to the cause.
Above and beyond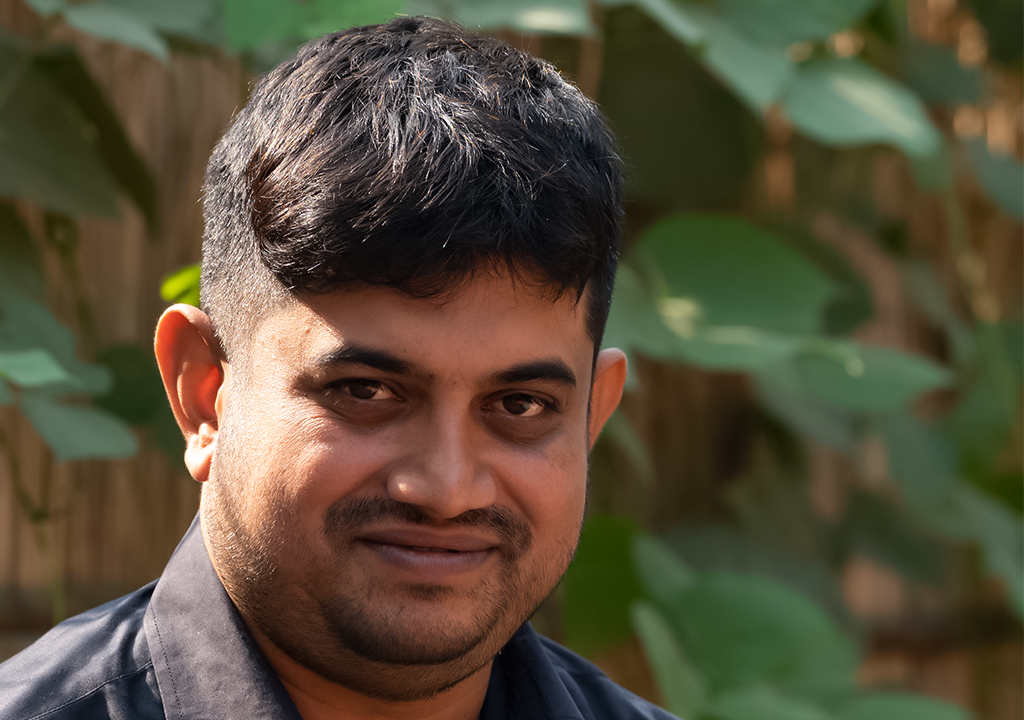 Ahasan Habib, project officer in Gaibandha, saw Covid-19 wreaking havoc in his area and initiated a string of activities for people facing unemployment, food crises and financial difficulties in his community. He raised awareness about the use of masks and sanitisation, collected food rations from affluent members of the local communities to distribute to the needy and even cooked meals for the homeless.
When vaccination drives were initiated in the country, most people in his remote locality were not aware of it, or were unable to register digitally. Ahasan helped scores of people register for vaccines using his mobile phone. When his own phone was not enough, he used whatever he could get his hands on.
"I have been doing social work since my teens," said Ahasan. "Working for people has become my bread and butter. Whenever I see that people are in need, I waste no time in ideating ways to assist them."
Agreeing with Ahasan Habib's sentiment, Ahmed Toufiqur Rahman, assistant director of Friendship's Inclusive Citizenship sector, feels Friendship community staff have an inbuilt trait of making themselves available when people in their communities are in need. "They have been serving people in their communities for a long time. They do not do it because it is their jobs, but because they have nurtured a sense of responsibility for people in their localities."
Like Jamirun Begum, Shantona Irin and Ahasan Habib, many Friendship staff work diligently and persistently to aid their communities in times of need. During times of crisis, all of them go above and beyond their calls of duty for humanitarian purposes.