Climate-friendly structure in border town of Shyamnagar gets British award for best new building in the world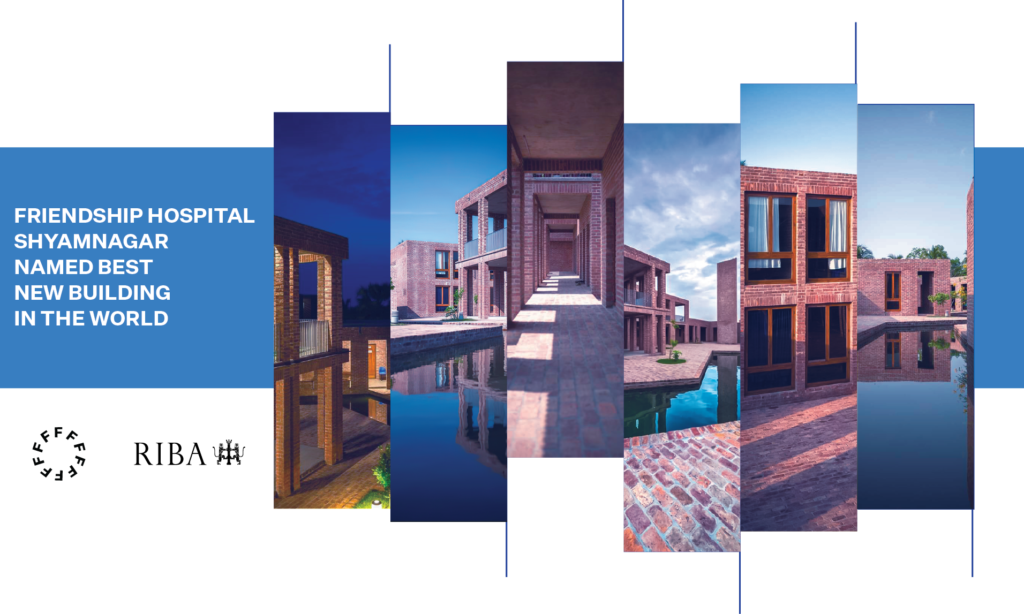 by RAEED ABD-ALLAH CHOWDHURY
January 26, 2022
Friendship Hospital Shyamnagar, a distinctive brick structure in the water-logged southern region of Bangladesh, was named the best new building in the world, winning the prestigious RIBA International Prize 2021. Beating a shortlist including buildings by David Chipperfield and Wilkson Eyre, the land hospital—Friendship's first following a fleet of floating hospitals—is distinct in the way it collects rain as a natural resource. Situated in the coastal district of Satkhira, plagued by flooding and salinisation, the entire hospital is designed so that rainwater is preserved through a zig-zagging canal.
Chairperson of the Award's grand jury Odile Decq said, "Friendship Hospital embodies an architecture of humanity and protection that reflects Friendship NGO's philanthropic mission to provide dignity and hope to communities through social innovation."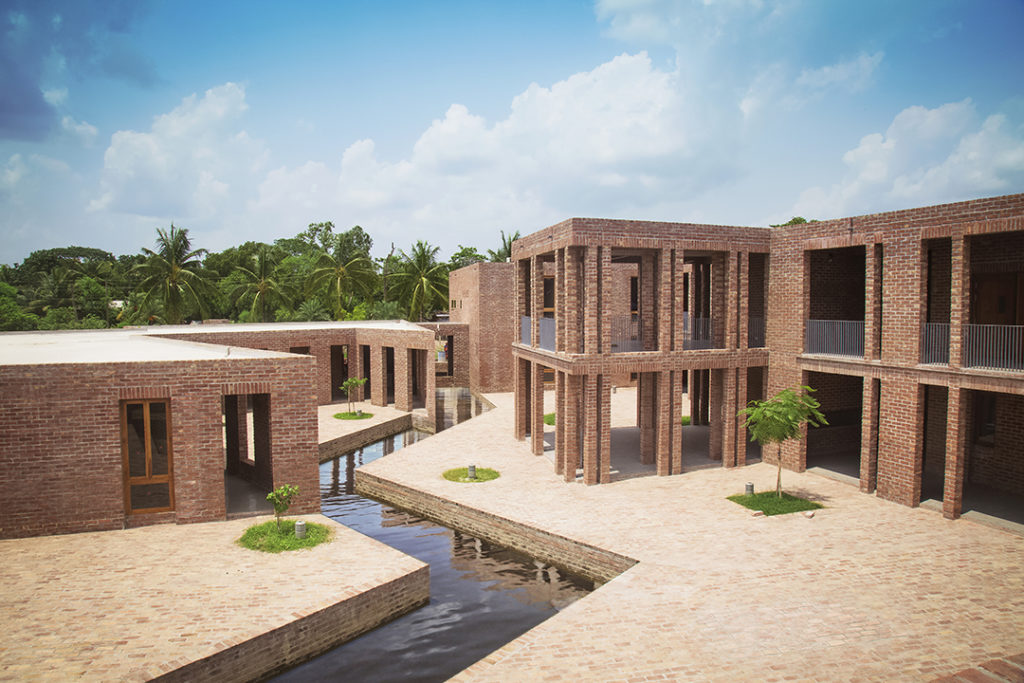 The open concept design maximises air flow, providing natural ventilation and sunlight, reducing the need for electricity. At the same time, it also provides a soothing sensory environment for patients to heal.
"There is water everywhere here but it's not always the useful kind," lead architect Kashef Chowdhury, told the Guardian. "When somebody is ill or needs care, one of the most important things is the mental aspect of it, not just the physical care. I think the kind of spaces you inhabit during the treatment—with the view of water and trees, the sound of birds, the feel of a breeze—goes a long way towards healing," he added.
"With the interplay of light, clay, air and water, Friendship Hospital Shyamnagar comes more alive in beauty with the purpose it serves. It brings new hope of a better tomorrow to some of the most climate impacted people on this planet," said Friendship founder Runa Khan.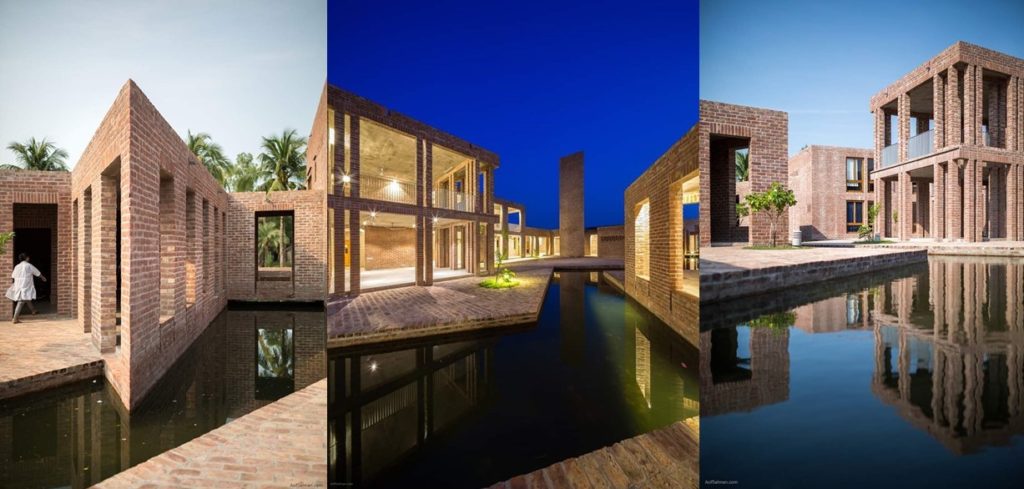 Kashef is no stranger to acclaim. He won the Aga Khan Award for Architecture for another iconic structure, the Friendship Centre—a training facility in Gaibandha, in the opposite end of the country. Like the hospital, it is built of local materials, and uses nature's elements to its advantage.
"Having worked with communities most impacted by climate change over the last 20 years, I have seen, time and time again, proof of my belief that the poor cannot afford poor solutions," said Runa Khan. "Working with Kashef was a joy for us. Someone who could efficiently use local materials, and keep the spirit of Friendship alive, and never compromise on quality. This is a moment of immense pride for us, both Bangladesh and Friendship."
Friendship Hospital Shyamnagar was funded by the Government of Luxembourg, private donors from Luxembourg, Unilever and Kadoorie Charitable Foundation (Hong Kong).