Climate change is the common enemy we all need to face
by JEAN-SALMAN MARRE
January 10, 2022
By the end of 2021, there have been numerous judgements of COP26, from deeply pessimistic to hopelessly optimistic. However, it is important to acknowledge the full breadth of what has already occurred. The goal of this piece isn't to excuse the leaders for a job left incomplete, but simply to give another perspective on what I also believe to be the general consensus that, "not enough was done." I do agree with this consensus, but with massive reservations.
The first thing one could notice at COP was that countries have truly begun to recognise the importance of climate change. 25 years ago, the world had only 60 laws related to climate change, today they number 1200; climate change funding, research and development, and general knowledge have vastly expanded over the last two decades. Renewable energies which were once prohibitively expensive, are now the best economic and ecological option. Fossil fuel companies known for occasional oil spills and running micro-nations inside countries oil-exporting countries are now developing green energy solutions, with over 340 green energy plants in France alone and looking to increase the number by 100 in a decade. 10 years ago, the number of coal plants was increasing in all but the most developed countries. Now many countries have some plan to phase it out as soon as possible. Thirty years ago, the Kyoto protocol was signed with no goals, nor any metrics to measure results. Today, we have both.
Regardless of the economic cost, politicians from the entire world, from the USA to China, to India agreed on the same goal: limiting global warming to 1.5 C by 2100. They might not agree on the methods, or on the urgency, and some may still prioritise economic growth, but in this world where truth seems secondary to political interests, the fact that every politician has acknowledged the problem and agrees on the same goal seems like a minor miracle. At COP, it seemed as though every person was there for the same reasons. Never did I encounter anyone who disagreed with the goals, some prioritised different issues, starting with what affected them the most—for all Bangladeshi delegates, it was rising sea-levels and the human impact. But the simple fact that politicians acknowledged that the problem existed, and that steps had to be taken was an immense victory, though not a complete one.
Furthermore, what one must remember is that these delegations from over 190 countries are not just negotiating between leaders, but the leaders must then pass these agreements in their own parliaments. They must sell it to their own people—many of whom may be starving, or without a job, or having any number of more immediate problems than a perceived-to-be-distant "climate change". In total at Glasgow, over 100,000 world leaders from heads of state, to CEOs, to parliamentarians, to important mayors must all agree on a goal for this all to succeed.
Not only must these politicians agree, but also their peoples. And for the first time, private companies have decided to sign agreements to help on their end. For the first time, fossil fuel companies have acknowledged their role and have stated that they will take action; even if this is just a marketing ploy, it shows that people from around the world are demanding change. This isn't just a few politicians agreeing to a general goal, but a commitment from hundreds of thousands of leaders from all four corners of the world that they will do their part to tackle climate change. For the first time, we have seen protests at COP calling for even more stringent action, a change with the people of the world.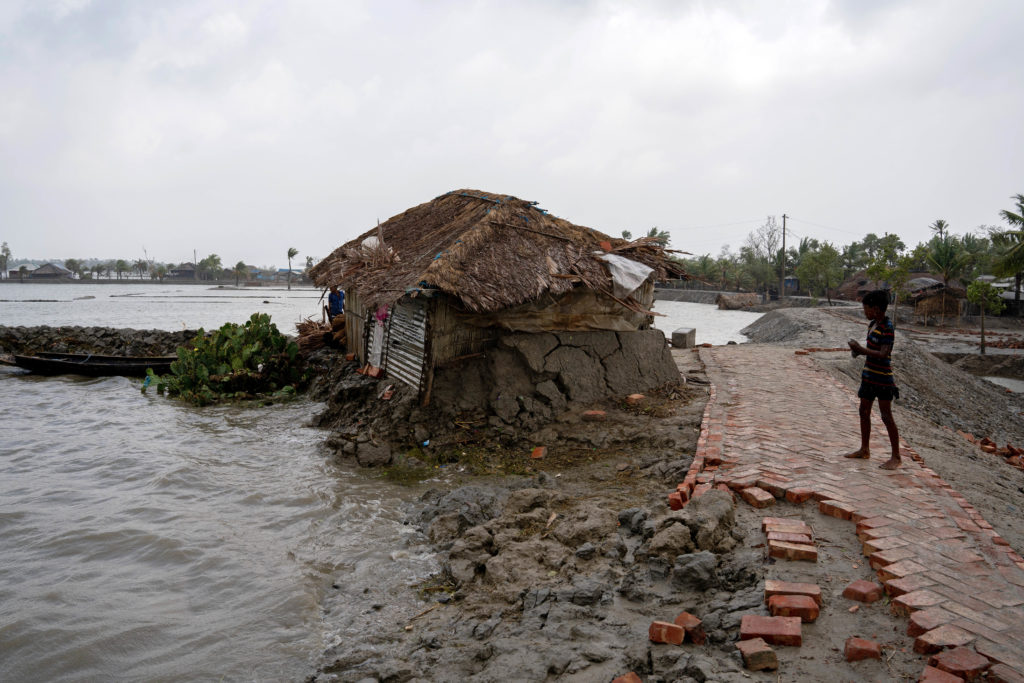 Now, do I believe that enough was done during our time there? Of course not. But one must also acknowledge that the defining problem of our generation, and I believe the entirety of the 21st century, will not be solved with one or two meetings to sign agreements into action that were likely negotiated years in advance. For comparison, it took a single meeting of this calibre to cease production of CFCs and begin to heal the ozone layer at the height of the Cold War. This lack of sufficient action at COP26 shouldn't be taken as malicious inefficiency but as a testament to the immensity of the issue in front of us.
To achieve our goal of 1.5 C, need to completely change the habits and mentality of nearly 8 billion people and to replace 24 trillion kilowatt-hours of dirty energy within the next seven years.
Unsurprisingly, we predicted that we can't do it fast enough; thanks to COP26, we can hope to get about half of it done. I would like to acknowledge the fact that we could still achieve half of what seemed like an insurmountable goal in seven years, something which almost every delegate thought to be impossible.
The task seems equivalent to writing a 60-page report in less than 10 hours, then being disappointed by getting a C when you needed an A to pass the class. We have already done the impossible at COP26, the problem is that the impossible simply isn't good enough. Failure is failure, but one can't say it stems from either malevolence or lack of trying, but lack of ability and tragic lack of forethought.
This is not to say that we can't do better, but that we need to do even more, with more resources, more willpower, more time. There is no choice, we must do better, or the consequences will be apocalyptic. I believe the answer lies not in accusing powerful people of incompetence or malevolence, but in pushing even harder, in showing that we do care, that we fight in our way, even in a small way. There is no more time to lay blame, either to politicians, or the capitalist system or anyone else. There is no more time for pessimism or the easy out by saying "the world is ending anyways because we people are terrible." We human beings have always beaten the odds, through ingenuity, work, and sheer force of will.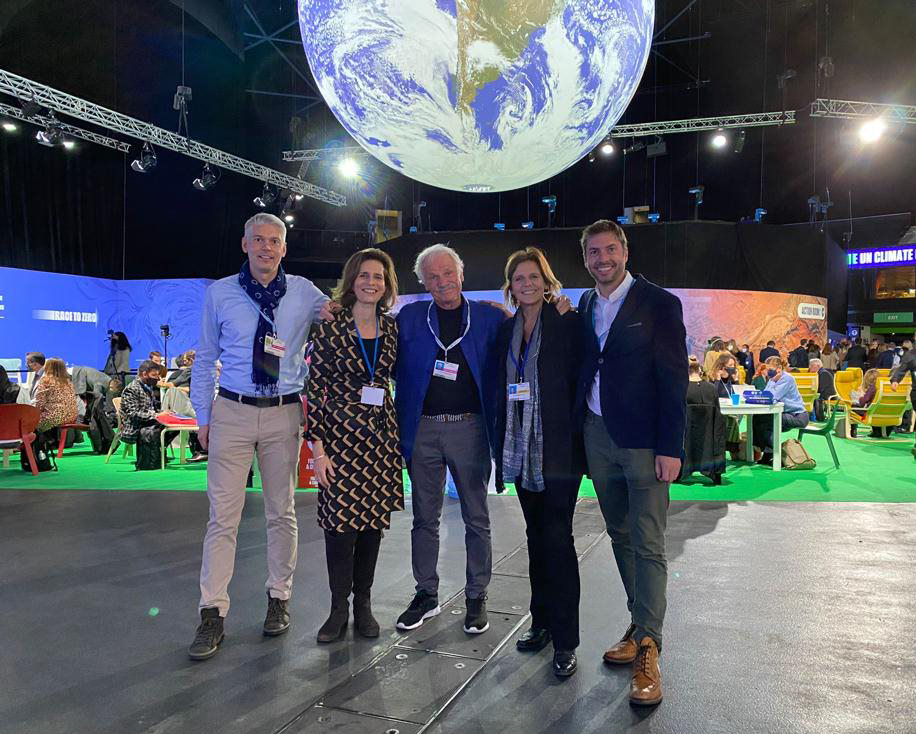 Much of what needs to be done now rests on the shoulders of private entities rather than world leaders. On individuals, and their ability to live sustainably, and reduce their consumption. On development and advocacy organisations, on players like Friendship, the organisation I represented at COP26. Friendship's scalable solutions in the most remote and climate-impacted communities in Bangladesh are driven by the resilience and determination of marginalised people. Our interventions in health, education, inclusive citizenship, climate action and economic development are designed to adapt to climatic realities. Actions that nobody thought possible, such as our three-tier healthcare system in sedimentary deltaic islands were made possible by the courage and determination of people in the most adverse circumstances.
A 1.5 C rise in average temperature is, in my opinion, assured. However, 1.6 or 1.7 is not, every bit helps, every fraction of a degree is one home not destroyed, one family not forced to suffer. It is up to us to decide whether this defining problem of our generation will be one which we can survive and solve, or if it is to be an apocalypse in the making. In COP26, I felt that the wheels directing the will of 8 billion people have begun to turn. Yes, it's not turning fast enough, but as I said before, this defining issue was never going to be solved in one or two meetings. No action can be seen as too small, no sacrifice too insignificant, and no invention too ineffective to be seen as not "worth our time". Now, everything matters.
In my view, yes, COP failed at delivering the solution, but it was not a complete failure. I remain cautiously optimistic about the future. Not because we will for sure avoid the worst scenario, though I am confident we will, but because I have an unshakable faith in the power of humanity when our will is brought together with common purpose, as we can hope for in 2022.
BIO
Jean-Slaman Marre is an alumni from theoretical physics from the University of Glasgow, and joined Friendship's delegation to COP26 as a representative of the Social Purpose Organisation; having also conducting research based on its climate action interventions.
Editor's Note:
This article was previously published in the Op-Ed section of the Dhaka Tribune, on 10 January, 2022: https://www.dhakatribune.com/longform/2022/01/09/the-wheels-are-turning