Friendship school students and their counterparts from Cambodia and Switzerland leave special messages on the occasion of International Mother Language Day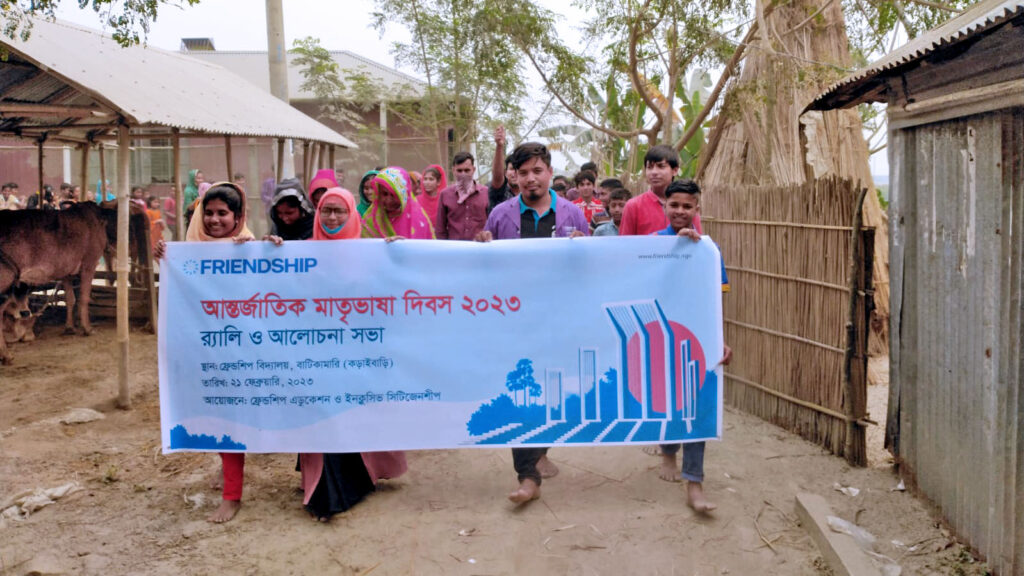 by Tahmeed Chaudhury
February 23, 2023
On February 21, 2023, International Mother Language Day was observed in Friendship schools across the country. On this historic day in 1952, five language movement protesters embraced martyrdom when police opened fire on a public rally that demanded the establishment of Bengali as the state language in then Pakistan. The day has since been observed as Language Movement Day to commemorate the valiant sacrifice of the martyrs. In 1999, UNESCO declared it as the International Mother Language Day, which is observed worldwide on February 21 every year.
Students from Friendship schools participated in rallies, laid floral wreaths on the Shaheed Minars (a mural to commemorate the martyrs) and took part in art competitions to pay respect to the martyrs. However, the observations were not limited to Friendship school students in Bangladesh only.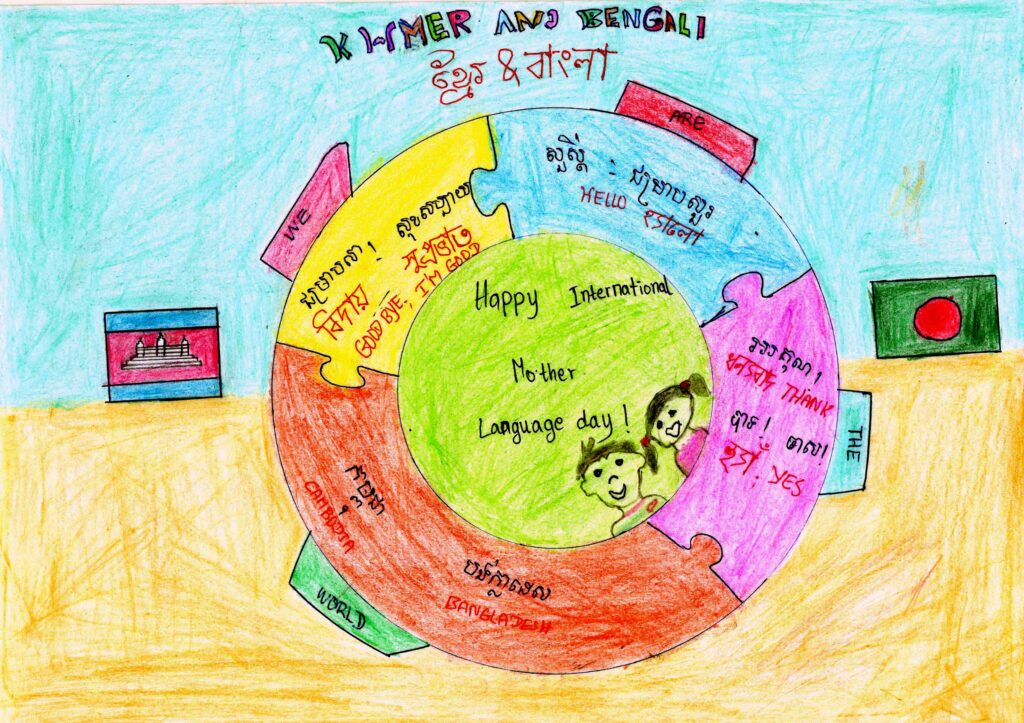 In 2021, Friendship started the Inter-School Connectivity Project (ISCP), which allows students from Friendship schools to participate in online sessions with students from France, Luxembourg, Switzerland and Cambodia, sharing knowledge, experiences and fostering a companionship as well as improving their communications skills. The project is aimed at making the international students more knowledgeable on climate change and disaster management in the riverine islands (chars) and Bangladesh as a whole, while Friendship school students learn about the lives of their foreign counterparts.
Students from Bangladesh, Switzerland and Cambodia exchanged video messages which are compiled here:
"The Language Movement is an important element of our history and heritage," said Brig. Gen. (retd.) Ilyas Iftekhar Rasul, head of education at Friendship. "I am very happy to see that ISCP students of Switzerland and Cambodia have expressed their impressions on International Mother Language Day, and I thank them for their solidarity."