All students, barring one, get A- grades or above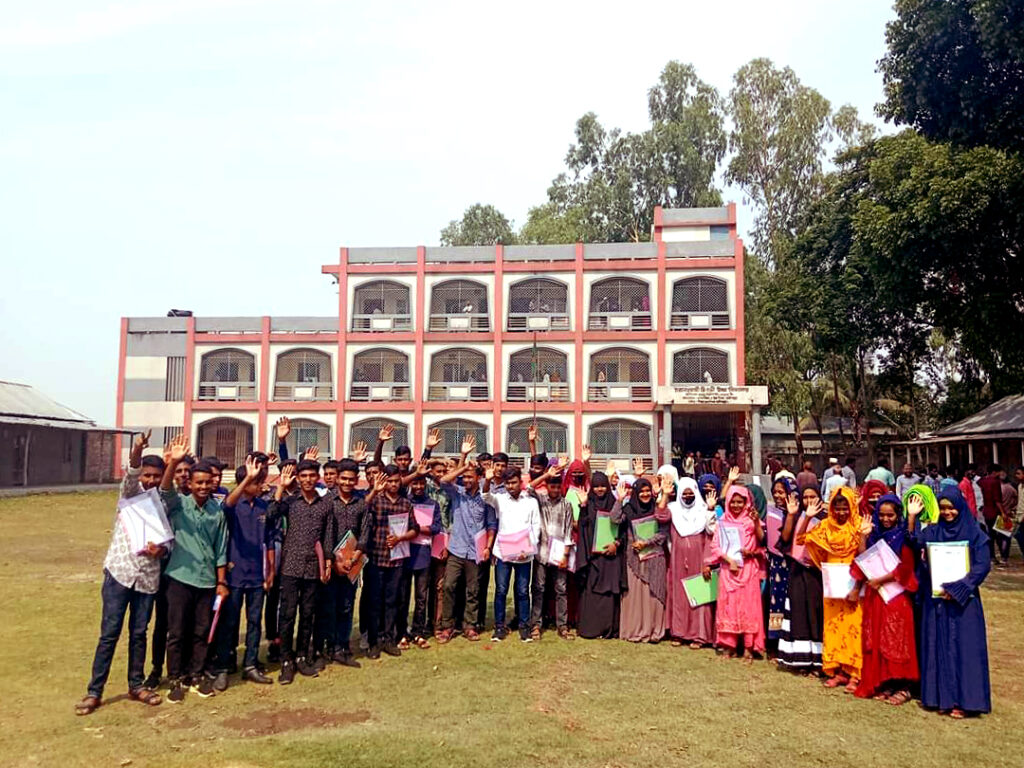 By Tahmeed Chaudhury
August 14, 2023
48 students, 22 girls and 26 boys, from Friendship Secondary Schools in Nawshala, Sidhai, Batikamari and Paglar Char in the northern river islands appeared for their Secondary School Certificate (SSC) examinations in the sessions which began on April 30 and ended on May 23, 2023. When the results came out in late July, all of the examinees, except one, emerged with A/A- grades.
Living on remote, hard-to-reach, shifting sandbar islands in the middle of major rivers, char residents are some of the most marginalised populations in the country. Detached from the mainland, they are beyond the reach of mainstream services, with their geographic disadvantage hampering educational progress as well. There is a lack of infrastructure in education in chars, in that educational institutions are few in numbers, and examination centres are entirely absent.
Char students have to show resilience in the face of extremely difficult circumstances, such as shifting of homes during floods and erosions, and limited accessibility to continue their education. Furthermore, it is very difficult to find teachers in chars, and qualified teachers from the mainland are often unenthusiastic about spending multiple hours every day in travel, due to the remote nature of chars.
During exams, students have to travel miles away from their homes to the nearest exam centre, unlike students living on the mainland who are placed in centres near their homes. This year, Char Newaji High School in Rajibpur, Kurigram, was their examination centre and students had to be kept in rented accommodation for the duration of the exams.
Despite these challenging circumstances, Friendship school students have outperformed their peers in both the regional and national averages.
Brig. Gen. Ilyas Iftekhar Rasul, ndc, psc (retd.), head of Friendship's Education sector, said, "This accomplishment reflects the dedication of our students and all other stakeholders., as well as the quality education provided at the remote chars. As we celebrate this achievement, we reaffirm our commitment to fostering excellence and empowering the children of chars as leaders of tomorrow."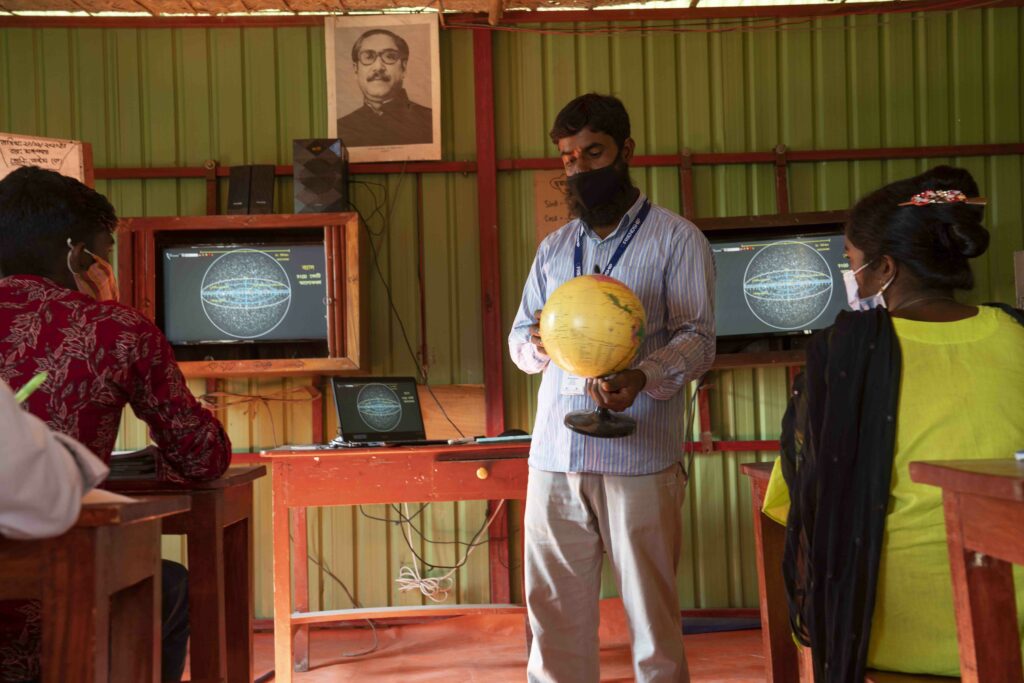 Nur Alom obtained the highest marks from Friendship Secondary School Nawshala, with a grade point average (GPA) of 4.67 on a scale of 5. His father is a farmer who struggles to make ends meet and he had to work hard under duress, having had to shift homes multiple times in his lifetime, the last one barely a month ago. "Everyone at home is very proud of me," he says. "I believe my hard work paid off. I dream of continuing my education and becoming a lawyer in the future, so that I can bring justice to marginalised and impoverished people, as well as making life easier for my parents."
However, he worries about his opportunities for further education, with the recent setback putting his education at risk. "Having shifted homes recently, I do not know if the situation will permit me to move away from home and take admission in a college."
Mosammat Asma Khatun from Friendship Secondary School Paglar Char obtained a grade point average of 4.56. Her success comes on the back of studying extremely hard through hardship. "I am happy with the result, albeit slightly disappointed for not getting an A+ grade. However, I am content because it was very difficult for me to study given the financial and other struggles I have at home," says Asma.

Asma's father, once the sole breadwinner of the family, passed away a few years ago from a long battle with illness. The family has since been in a state of financial duress, with her older brother, a student himself, travelling to Dhaka every three months during study breaks to earn a meagre sum of money by working as a day labourer. This is their only source of income, and it is nowhere near what they require to live a dignified life.
"I want to continue my studies and enroll for higher secondary certification exam. However, I may have to find work that will help my support my education and family," she continues.
Friendship Secondary Schools provide secondary education up to 10th grade in char areas, preparing them for the SSC examinations by imparting lessons in line with the national curriculum. The SSC exams will play a vital role in shaping the students' futures, opening up opportunities to pursue higher education or find employment. Students are taught using lessons pre-recorded by qualified schoolteachers in Dhaka, which are then assisted by in-person facilitators hired from the communities and trained by Friendship.
Some 96 Friendship School students are expected to appear in the next SSC examinations, which are likely to be held in March 2024.