Friendship Colours of the Chars endorses slow fashion with fabrics produced by women in char areas
FRIENDSHIP NEWS DESK
December 8, 2021
Friendship Colours of the Chars organised A Night of Tradition at Le Meridien, Dhaka on 26 November to celebrate the rise of slow/sustainable fashion in Bangladesh.
The event showcased a unique collection of sarees, scarves, ready-to-wear, indigo-dyed fabrics and more in a wide range of designs; all of which are slowly and meticulously hand made by women in the remote, river-island (char) areas of Bangladesh.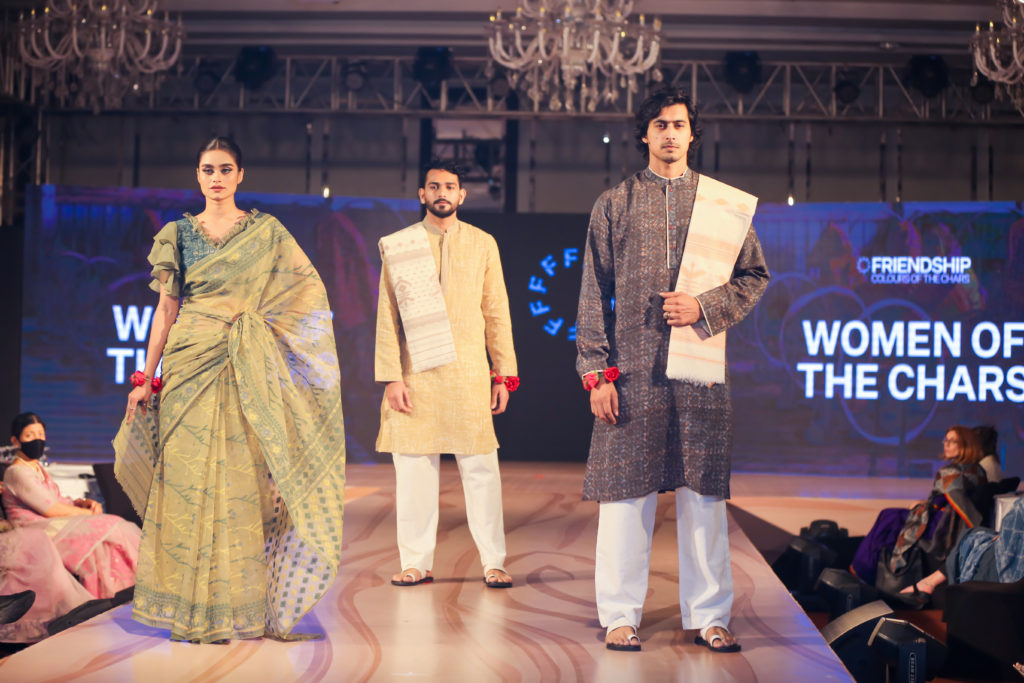 The brand works with marginalised women of the char communities and trains them on weaving, dyeing and embroidery; at the end of which they are provided with employment opportunities. To date, over 2,500 women were provided with the opportunity to gain financial independence through their free training programmes. The event was aimed at celebrating handcrafted designs by local artisans, preserving the heritage of Bengal.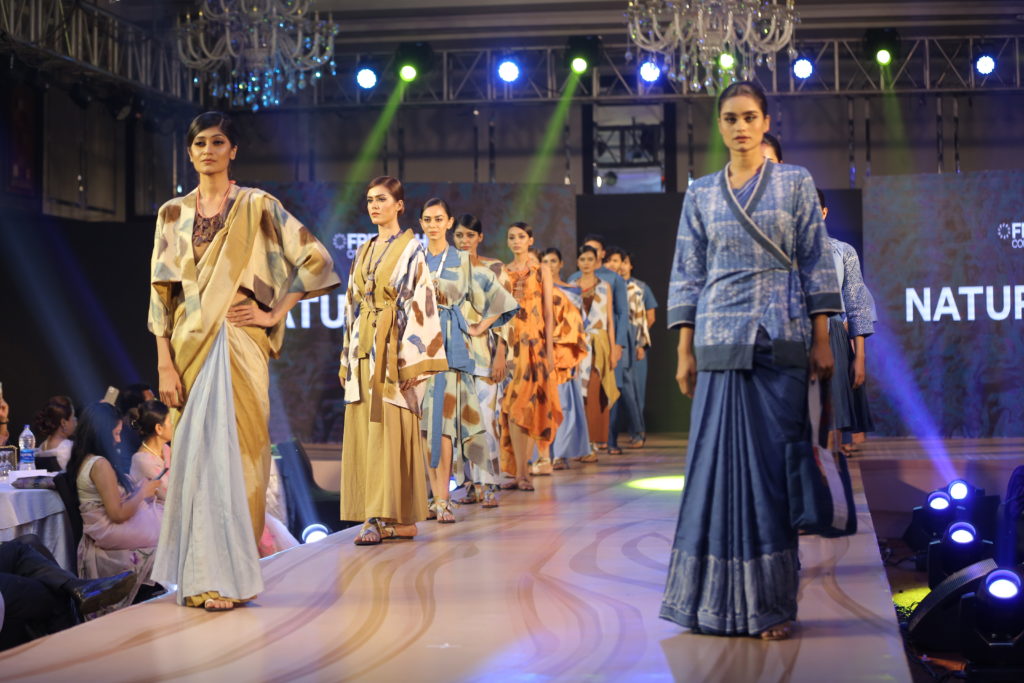 The traditional techniques of handmade, slowly crafted fabrics and jewellery are largely forgotten in today's fast-paced, mechanical world of factory-made garments. This "fast" fashion industry leaves an enormous environmental footprint, accounting for 10% of annual global carbon emissions, and 20% of wastewater worldwide. Discarded clothes fill landfills around the world, as consumers feel pressured to buy more and more to keep up with the latest trends.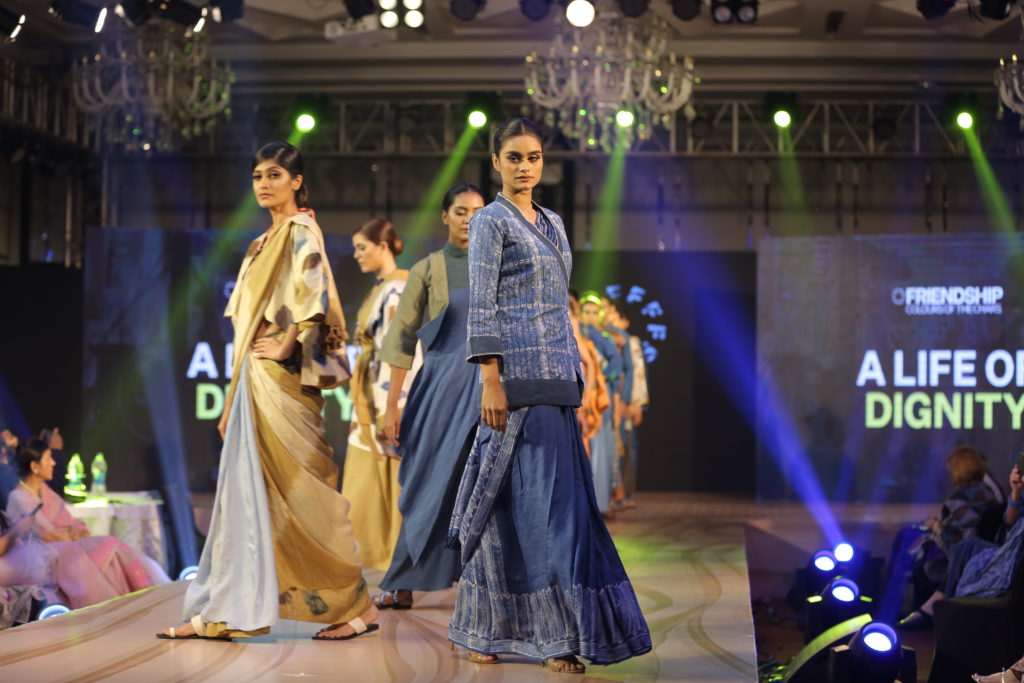 Friendship Colours of the Char embraces the concept of slow/sustainable fashion to protect the environment and produce fabrics that protect the people, environment and planet. The term primarily asks consumers to be aware of how the clothes they wear are created.
Nazia Mahjabeen Sabet, Director of Operations, Nodi Ltd., said, "Friendship Colours of the Chars is the first slow/sustainable fashion brand in Bangladesh. Our products are handmade using traditional techniques of weaving (handlooms), dyeing, printing and embroidery.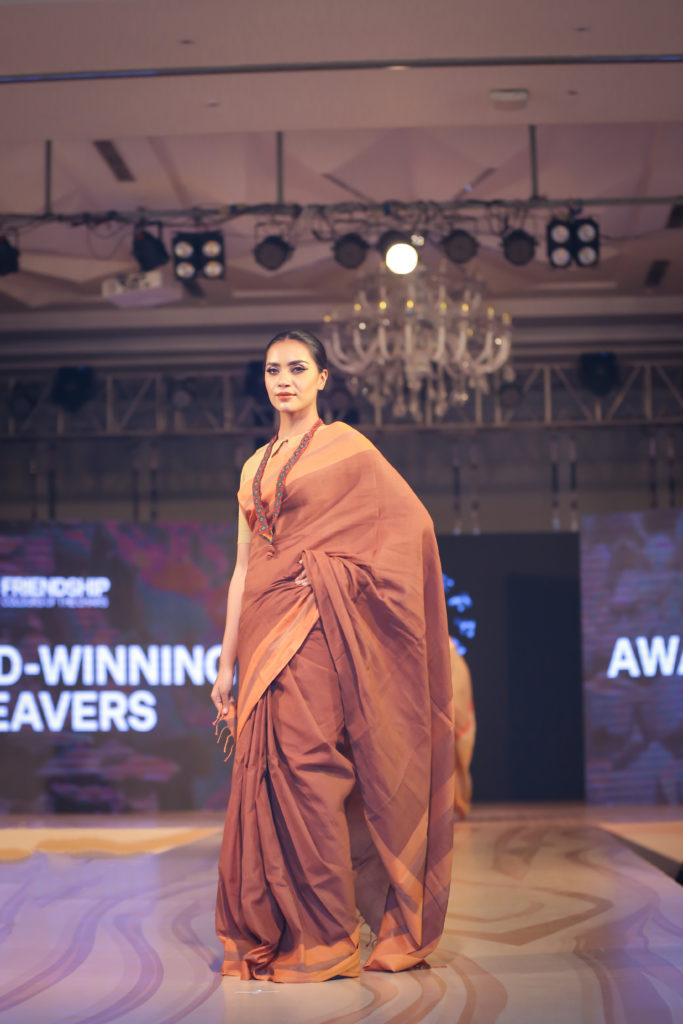 We emphasize zero-waste principles and all the colours are fully natural dyed. Our purpose is to promote slow fashion, thereby protecting the environment and people, while respecting the history and heritage of Bengal. We want to take Bangladeshi culture and tradition to the world."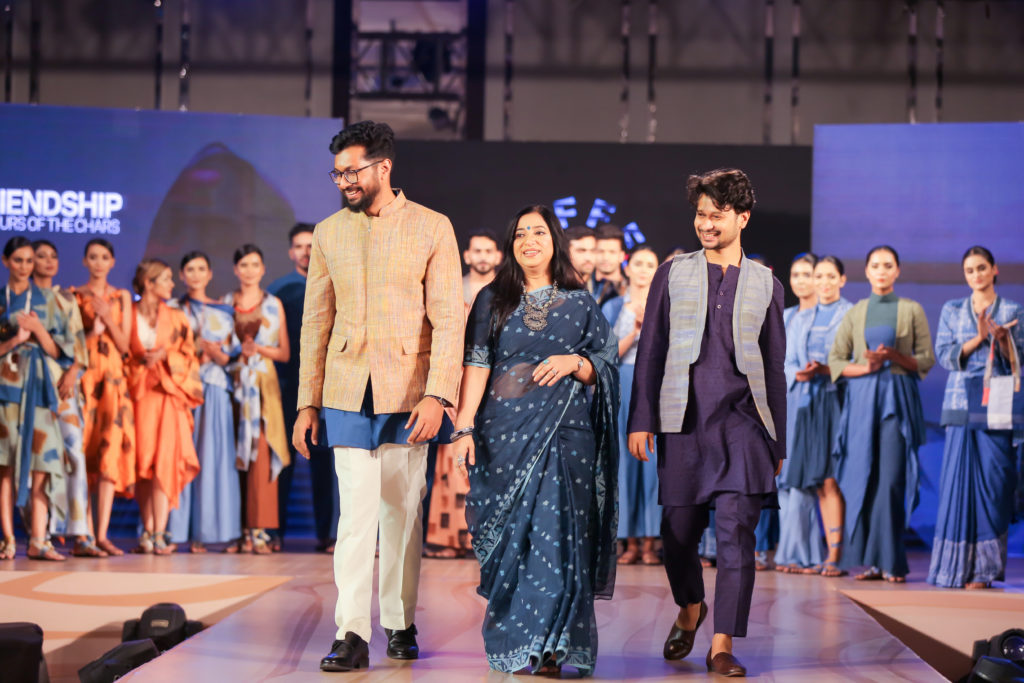 A Night of Tradition was sponsored by the City Bank with Persona as its makeup partner, and was attended by more than 200 notable personalities across various industries, international entities and formal organisations.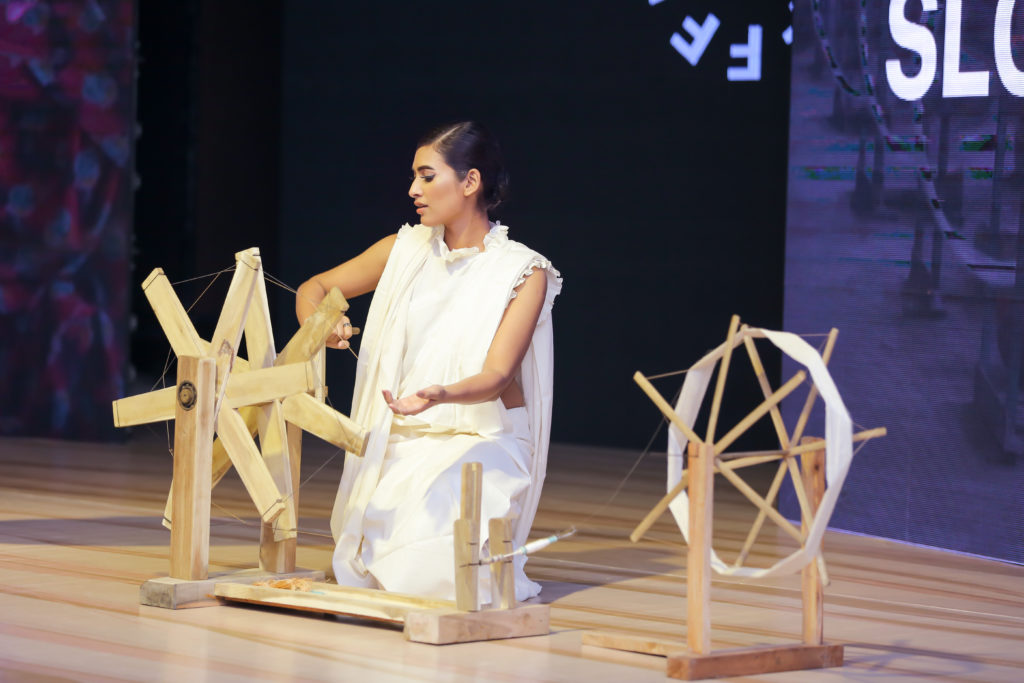 To know more, or to view their catalogues online, visit their socials at:
Facebook: www.facebook.com/coloursofthechars
Instagram: www.instagram.com/coloursofthechars