The terrors the Rohingya people fled are well known to the world. But in their new reality, many continue to suffer from psychosocial conditions.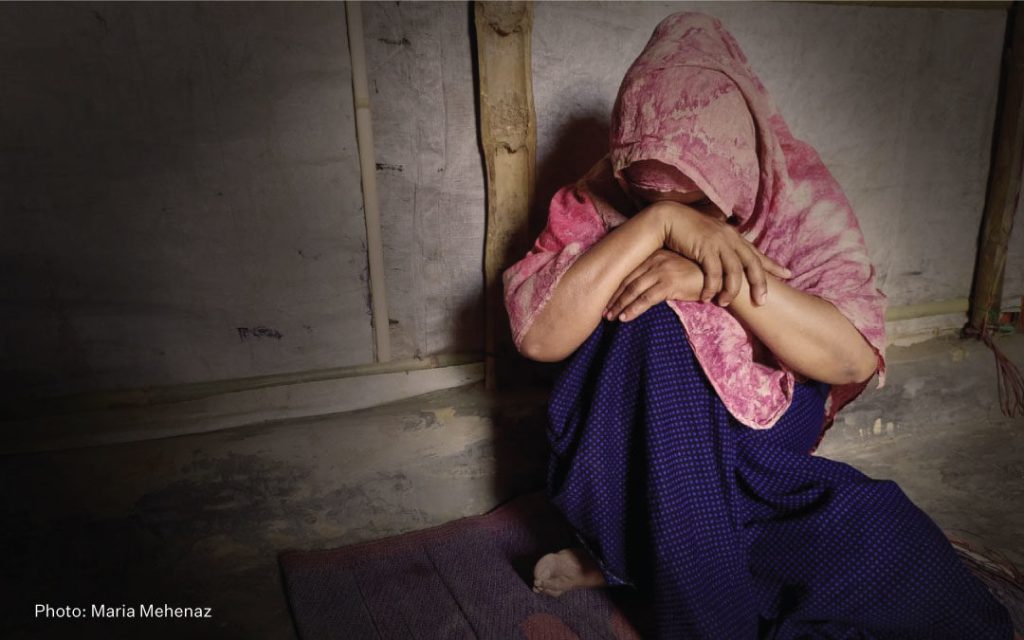 by MALIHA KHAN
March 12, 2020
Nurun Nahar must return home to her children. Half an hour stolen between feeding her family breakfast and standing in line for rations is all the time she has for her consultation.
"If my husband knows I came here, he'll beat me again," the mother of three says from under her veil.
Nahar has had a conflicted marriage since her family came to Bangladesh. She suspects that her husband wants to take another wife. She says she has seen him visiting the next block frequently and talking to the girls there. When she confronted him, he beat her.
Since then the beatings have become more intense. She has been sick since the last incident. She shows her caseworker black bruises on her body.
Nahar's family is among almost a million Rohingya people who escaped genocide and are currently living in Bangladesh as displaced Myanmar nationals. The terrors they fled are well known to the world. But in their new reality in Cox's Bazaar's refugee camps, an overwhelming number of people continue to suffer silently.
Marriages in the camps are largely undocumented and divorce is given verbally, meaning there are no statistics on domestic violence, abandonment, and polygamy. But talk to any gender-based violence (GBV) caseworker or counsellor in the camp, and they will tell you that this is one of the most prevalent problems they deal with on a daily basis. Extramarital affairs and polygamy have risen in the camps, according to NGO staff and independent researchers, and there is a link to domestic violence as a result.
"This happens often as communities live cluttered here in close quarters," says Dr. Rafi AH Siddique, who oversees Friendship's health services in the camps.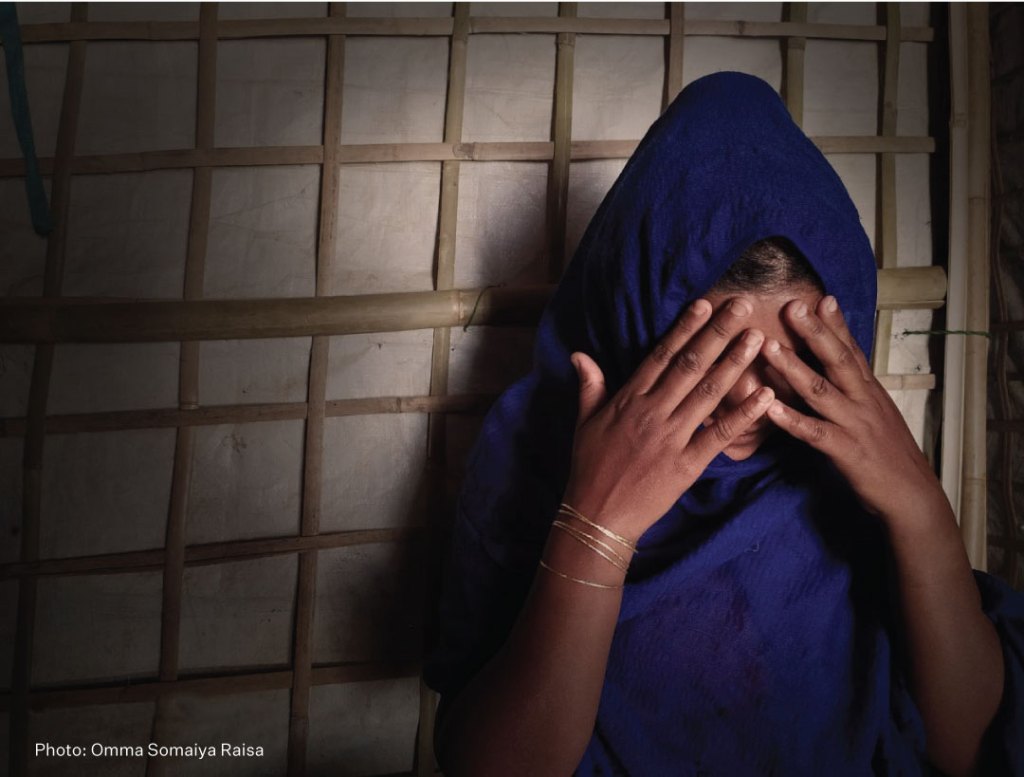 Another survivor, Hazera Begum, speaks in a torrent. "He beats me with whatever he finds," she says. Once, it was the da, the long, curved blade used to cut everything from vegetables to fish and meat.
"This has been happening on and off since we came here. Back in Burma, things were fine between my husband and I," said Hazera. She too suspects he wants to marry again, as many men in the camp are doing—with nothing to do with their time and many unmarried women around.
The social fabric that the displaced Rohingya community had in Myanmar no longer exists in the camps. Since the Rohingya cannot work to earn, and depend on aid, men and women no longer have the roles in their families and societies that they are used to.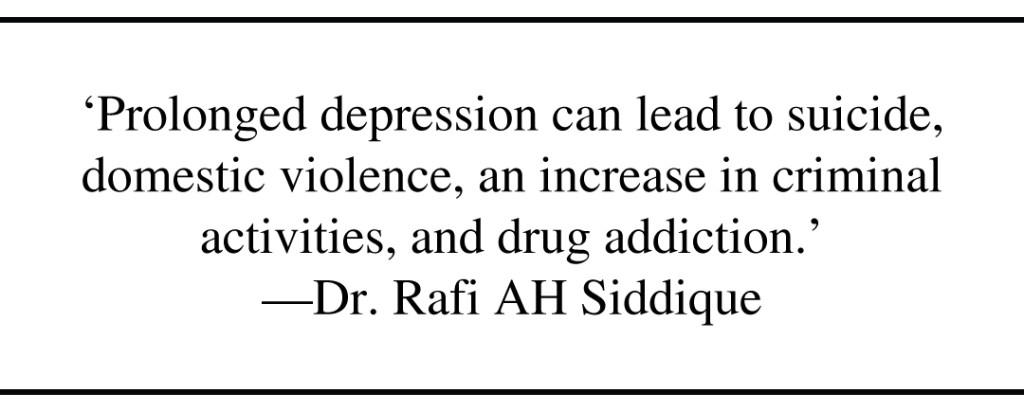 Tanjina Hafiz, a mental health and psychosocial support (MHPSS) officer at Friendship's clinic says her patients suffer from emotional and physical abuse, and struggle to adapt to daily realities—limited money and rations, inability to work, crowded living conditions, etc. They experience many of the symptoms of chronic depression including loss of sleep, loss of appetite, loneliness, avoidance of light, and a constant feeling of agitation.
"Prolonged depression can lead to suicide, domestic violence, an increase in criminal activities, and drug addiction," says Dr. Siddique. MHPSS services are therefore critically important not only for the individuals, but for the camp and surrounding communities.
Friendship's clinic outside camp 11 in Balukhali is a rare safe place where GBV survivors have access to health support, and an MHPSS officer. Its sound-proof consultancy room is an oasis for people suffering from all kinds of psychosocial conditions.
"The women say they have no place else to talk – they can't tell anyone about their sorrow," says GBV case worker Mubashwara Khanam. They tell her that they are afraid to talk to anyone they know for fear it will get back to their husbands or in-laws.
Men also come for GBV consultations. Md Forid Al Mamun, a male case worker, says his clients are young boys or men who suffer emotional abuse from their parents or wife. "Work is limited and despite essential rations, money is always needed for other things. Young boys want to study and men feel pressured to work and provide for their families."
Friendship trained 80 Rohingya as 'changemakers'—20 each of married men, married women, adolescent boys, and adolescent girls—who go door-to-door in their blocks to raise awareness on combating GBV and Sexual and Reproductive Health Rights. They are also the ones GBV survivors can reach out to if they want support at Friendship's clinic.
12,786 survivors have received support through Friendship's GBV programme since inception in September 2018. The clinic and changemakers have increased awareness of GBV in the camps, and have given relief to some victims. But there is much still to be done to make sure every member of this community is getting the support they need.
*names have been changed to protect the identity of the survivors