Shamim Mia is a student of class 8 at a Friendship Secondary School. These secondary schools use a proprietary ICT-aided system that combines lessons that are pre-recorded by teachers from reputed schools in Dhaka, computers and monitors, and solar technology to power it all in an area that is completely off-grid.
Shamim is one of 4 siblings – with 2 brothers and a sister. Most recently, they lost their home to the record-breaking floods in July this year. Shamim's father, like other people in the same community, struggled to recover. He had to take a loan to rebuild his house, but the consequence is that all his income goes into paying the installments, putting him into deep debt.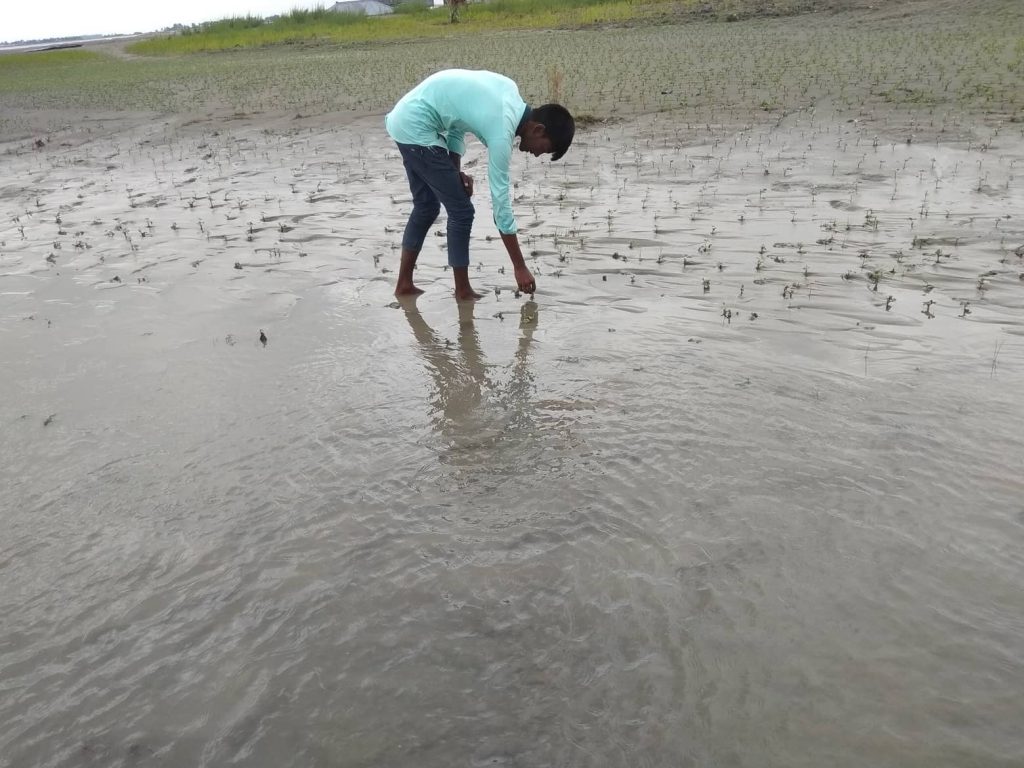 Having no choice, he had to sell his cow, and take another loan of 12,000 taka (about $145) and planted seedlings for nuts, in the hope that the damage had passed and better times were on the horizon. It just so happened, however, that September brought another flood. Though it was not as severe as the one in the summer, and had not damaged the infrastructure, it drowned all the crops, including his new crop field.
Friendship staff found Shamim in his class, unable to concentrate and being irreconcilable. It was surprising, given that he had not had such dampened spirits even when he had lost his home. He revealed that he and his entire family had fallen into deep debt, and subsequently depression. In fact, his elder brother had to drop out of college to help, and Shamim now had doubts about his own future. It seemed as though his family's condition was beyond recovery, and he clung on to the hope that he could at the very least, continue to class 10 in Friendship's free school.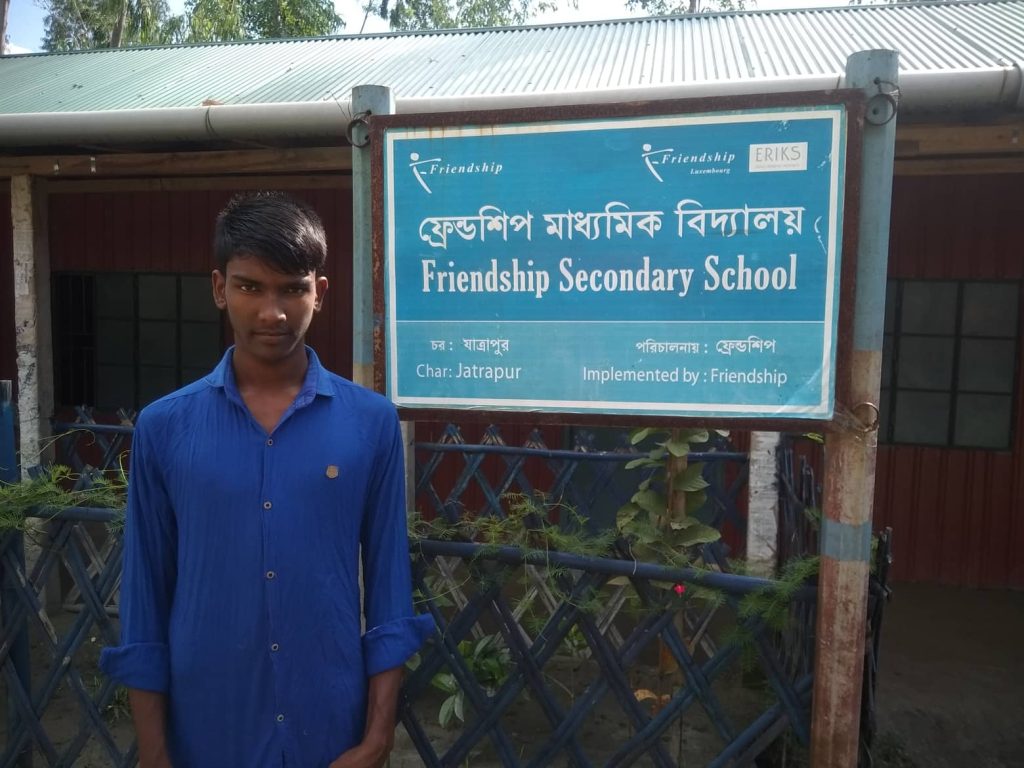 It is the only glimmer of light in the dark days that seem to have engulfed his family, relieved that he is receiving an education that isn't a further burden to the meagre earnings that his household can barely manage.