A Transformative Journey with Friendship Colours of the Chars through upcycling of preloved clothing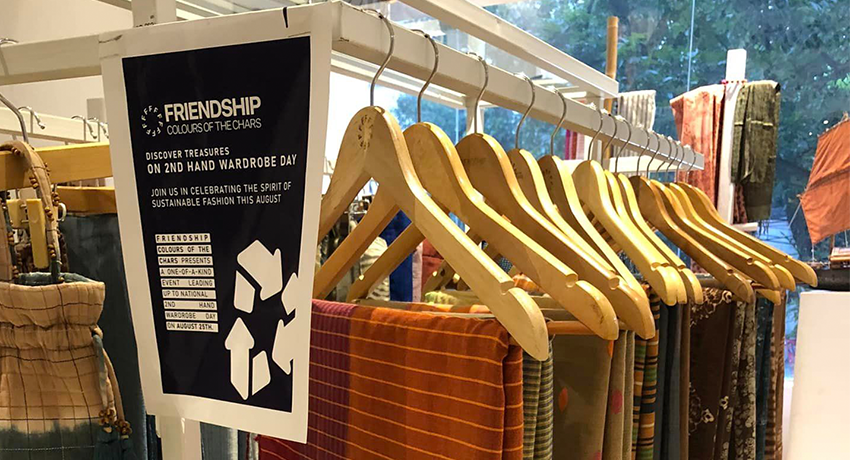 by Tamim Khan and Syed Abu Sinjan Saadat
August 24, 2023
In a harmonious blend of conscientious choices and profound change, Friendship Colours of the Chars stands for sustainability, tradition, and community empowerment. As the world increasingly recognises the negative environmental impact of fast fashion, this pioneering slow fashion brand in Bangladesh has been a consistent name in the realm of sustainable fashion, and it does so this August with a remarkable initiative that intertwine its values and narratives.
August: A Month of Sustainability and Empowerment
As August unfolds its vibrant tapestry, Friendship Colours of the Chars (FCOC) welcomes all patrons and change advocates to embark on a transformative odyssey. A celebration not confined to fabric but deeply rooted in responsible choices, this brand introduced a special prelude to Secondhand Wardrobe Day on August 25. The slow fashion brand invited patrons to turn in their cherished used items to participate in a sale of "preloved" FCOC clothes.
Throughout the month of August, the reselling initiative took centre stage, stirring a ripple of positive change for the environment and society. By reselling preloved FCOC items, patrons could participate in a movement that significantly reduces textile waste and curbs the demand for new production. Each resold piece contributes to a smaller carbon footprint, resource conservation, and a kinder planet, while also letting these items continue to weave stories and narratives in new realms.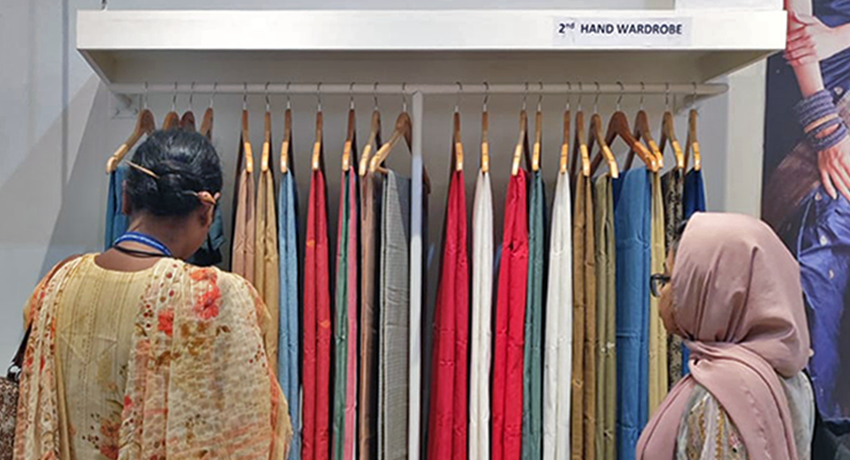 Setting a Trend
The Friendship Colours of the Chars campaign to purchase and sell second-hand items aimed to not only give customers a chance to refresh their wardrobe sustainably, but also to extend the lifespan of products. By providing a platform for customers to sell items they've previously purchased from the store, the brand encourages a circular economy, enhancing the value of each product and reducing its environmental footprint. Reusing eliminates the need for new production, thereby setting an example of sustainability and longevity.
On August 25, patrons were welcome to peruse the submissions from other patrons, perhaps seeing their own preloved items finding new owners, as they, in turn, gave a new home to someone else's.
Bangladesh has long been a hub for the fashion industry, but the concept of sustainable fashion is still relatively new. FCOC, through its celebration of Secondhand Hand Wardrobe Day, is leading the way by establishing a trend that promotes responsible consumption and production. The brand's initiative is a significant step forward in redefining the fashion landscape of the country.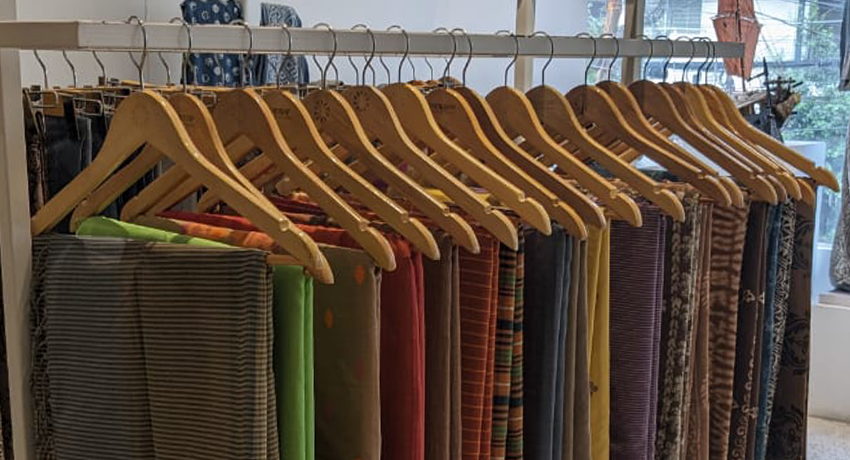 Awakening Consciousness in Customers
Patron Farhana Rashid Tonu, an architectural designer, expressed her excitement, calling the initiative a remarkable way to foster sustainability and create an ecosystem that aligns with her values. She also pointed out that it also brought down prices. "This is an opportunity to take home those exquisite Nokshi Kantha pieces that usually cost an organ," she said.
The celebration of Secondhand Hand Wardrobe Day by Friendship Colours of the Chars signifies a crucial step towards sustainable fashion practices in Bangladesh. By offering an innovative platform to buy, sell, and prolong the life of fashion items, the brand pioneers an eco-friendly approach that goes beyond the norm. As customers and enthusiasts embrace this initiative, the momentum for sustainable fashion gains ground, setting the stage for a more responsible and conscientious fashion industry.