Foundation S, Sanofi's non-profit philanthropic endowment fund, teams up with Friendship to streamline health services in Gaibandha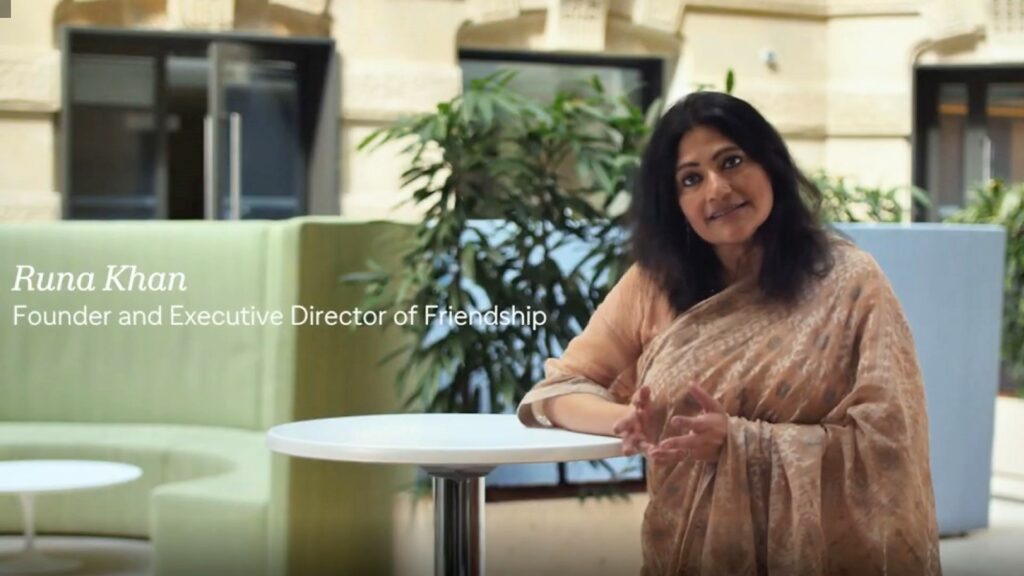 Friendship News Desk
June 5, 2022
The three-year-long deal between Sanofi and Friendship, effective from June 1, 2022, will partly finance operating costs of the Lifebuoy Friendship Hospital (LFH), Friendship's first hospital ship plying the waters of the Jamuna river, and the Health Data Management (HDM) project, a system that collects, analyses and uses data to generate reports and provide better services to people. Foundation S will also cover outreach projects in Gaibandha, funding satellite clinics and training healthcare workers.
Foundation S – The Sanofi Collective was launched on May 4, 2022 with an aim to create healthier futures for generations, making Friendship Sanofi's first official partner. According to the press release announcing its launch, Sanofi wants to use donations, partnerships and collective action to focus on three critical areas: paediatric cancer, the health of communities most vulnerable to the effects of climate change and pollution, and access to lifesaving medicines and vaccines.
"As a global healthcare company, we must take part in tackling some of the challenges our society faces. The world changes at an incredible pace and numerous new systemic challenges emerge. Now is the right time to go one step further and Foundation S is the right structure, more focused, more agile, to better help vulnerable populations across the world," says Serge Weinberg, Chairman of the Board of Directors, Sanofi and President, Foundation S.
Friendship's founder Runa Khan, who was present during the launching ceremony, says, "Over the last 20 years, we have been working with some of the most climate-vulnerable communities of this world. Over 42 million people today, in Bangladesh, are suffering due to climate impact. We needed to ensure that they have a platform and not quicksand, on which they can start their lives. Only with collaboration and with intense understanding and trust can you make real impact happen. With Foundation S, this is what we are envisaging."
Vanina Laurent-Ledru, Head of Foundation S, says that the organisation is structured as a 'Think-Do-Tank'. "It is a think-tank to incubate ideas and a do-tank to mobilise all Sanofi collaborators with us and turn ideas into action."
Sanofi S.A. is a French multinational healthcare company headquartered in Paris that develops, manufactures and distributes healthcare products and pharmaceuticals for diabetes solutions, human vaccines, rare diseases, emerging markets and consumer healthcare.