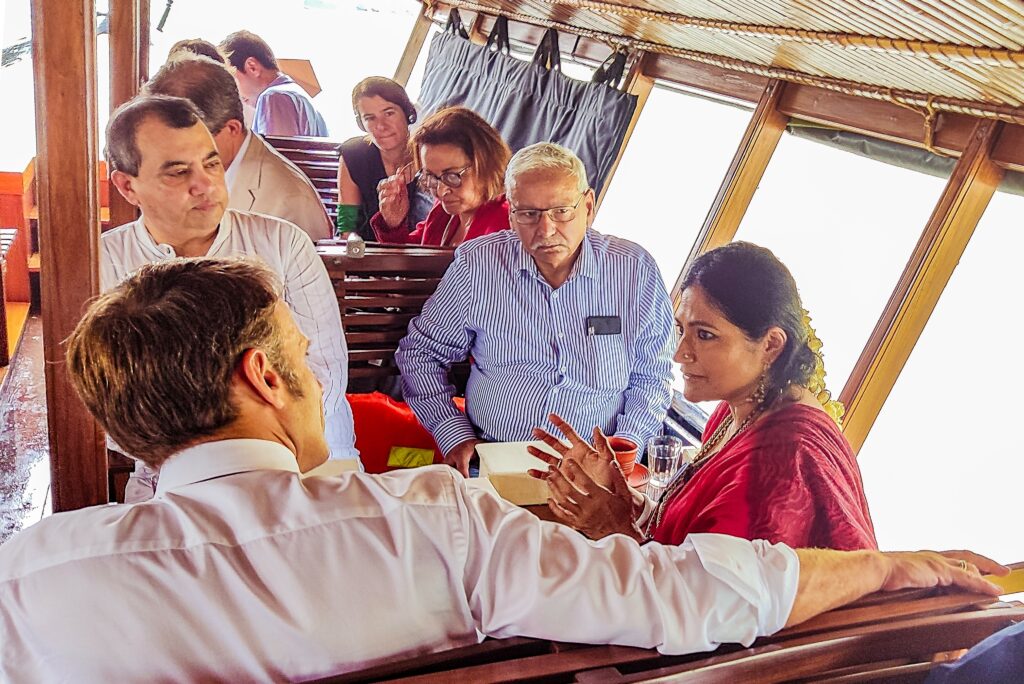 by Runa Khan
November 13, 2023
The fight against climate change is difficult even at the best of times. But this week began with the loss of one of the foremost warriors in this fight.
My first encounter with the maverick, Dr Saleemul Huq, happened about a decade ago. I had already been working for many years in the remotest, most vulnerable and unaddressed communities in Bangladesh, and it had become clear to us why the area was considered to be the "most vulnerable" and "poorest" region in Bangladesh. These communities mostly consisted of climate migrants. Over the years, they were displaced and, with each migration, their homes and possessions were destroyed. They became poorer and poorer, and could not recover from the continuous losses.
Our organisation, Friendship, and I did not set out to be climate activists. Our mission is to empower the most marginalised communities, and bring to them opportunities, dignity, and hope. But over the course of our work, I observed up-close each instance of displacement, the impact of each flood, and of each climate disaster. Everything around me was about the climate. We couldn't work without being in harmony with the environment, geography, biodiversity, and the people. And I started to wonder: Why had we not linked up with the community of climate academics and experts? And then, Professor Saleemul Huq came into the picture.
I met Professor Huq by chance. He was aware of our work, and he wanted to learn more about it. He'd sent word to me several times. Then, he took the time to come and see us. Before long, he was completely on board. Dr Huq agreed to be on our advisory committee on Climate in Bangladesh, as well as on our International Scientific Advisory Committee on Climate Change alongside other brilliant scientists and academicians such as Jean-Pascal van Ypersele, Dr Atiq Rahman, Prof Farid Dahdouh-Guebas, led by Friendship's Belgium Chair HRH Princess Esmeralda de Rethy of Belgium, Sandrine Dickson-Decleve (co-president of the Club of Rome), and Prof Tahseen Jafry.
There was immediately a deep connection between us. Dr Huq would always listen intently about our work, our successes, and difficulties. Over the years, we worked together on many pursuits. I am also very proud of the fact that Saleemul Huq and myself were both selected together as the first ever members of the Club of Rome from Bangladesh.
At the international level, the impressive Dr Saleemul Huq continued to represent the case of countries facing the worst climate crises by attending 27 COPs. He began championing the case for a Loss and Damage fund. It was extremely difficult to get the richer nations to agree to a policy that would hold them responsible for the vast damages that were being caused by climate change in so many countries, in so many ways—countries which had contributed very little to the making of the crisis.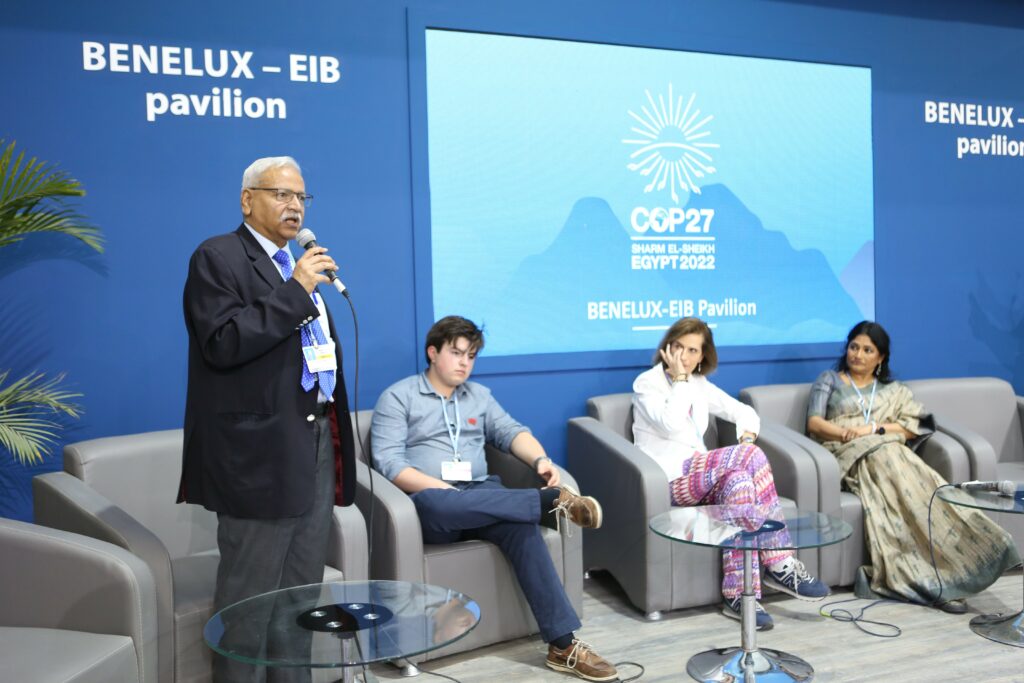 Coming from a country which is at the forefront of climate change, Saleemul Huq went beyond the usual decision-making based on long theoretical reports. His understanding was enriched by his genuine interest and commitment to learning about the situation on the ground and from his relationships with the frontliners. Prof Saleemul Huq not only had a formidable understanding of climate issues, he also had an ability to present the situation convincingly in a global context. Such was the extent of his knowledge. He took the most localised narratives from the most vulnerable and isolated villages, and presented them simply at the highest decision-making forum. His was the voice that we'd needed, from among the scientific community and activists, which could reach everyone.
Finally, at COP27 last year in Sharm El Sheikh, world leaders agreed to the need for a Loss and Damage fund. Even though they did so without committing to any specifics, it was still a significant victory. Prof Huq was undeniably a driving force behind bringing Loss and Damage funding to the forefront at COP. He was able to show the international community that the people impacted by the climate crisis did not stand a chance of recovering or rebuilding without financing, and without the support of the global community.
But just as the world was beginning to accept his demands and finally understand the importance of loss and damage financing, Saleem bhai left us.
I think back today to the days when we first joined hands, and our early realisations about the climate and the communities with which we worked. Since then, climate change has worsened. Not only do our communities face harsher and more frequent disasters, but the countries whose development came at the cost of our world's climate, are also increasingly being jolted by climate catastrophes.
My naive realisation 20 years ago, about the connection between poverty and climate, holds true across the world today. Our prosperity as the human race is deeply and intrinsically linked to the health of our climate. The loss of Saleem bhai is not a loss for our community or country alone. It is a loss for a world which is seeking to continue moving in the wake of constant climate crises.
Saleem Bhai, even though you are no longer with us physically, you will remain a resounding voice for the climate of this world—a voice that will echo on through ages to come.
Note: This article was originally published in The Daily Star, on November 1, 2023. It can be read here.