Missing Friendship learning centre student found; five learning centres burned to the ground
Friendship News Desk
March 5, 2023
Updated on March 6, 2023
A fire broke out in camp 11 of the Balukhali Rohingya camps in Ukhiya on Sunday afternoon, just before 3pm, March 5, 2023. LPG gas cylinder explosions could be heard as the fire spread to neighbouring camps. Ten firefighter units doused the flame at around 6pm. There are no reports of casualties as yet. Camp officials said 2,000 homes have been destroyed and 22,000 residents affected. They said the fire began when a kitchen gas cylinder exploded.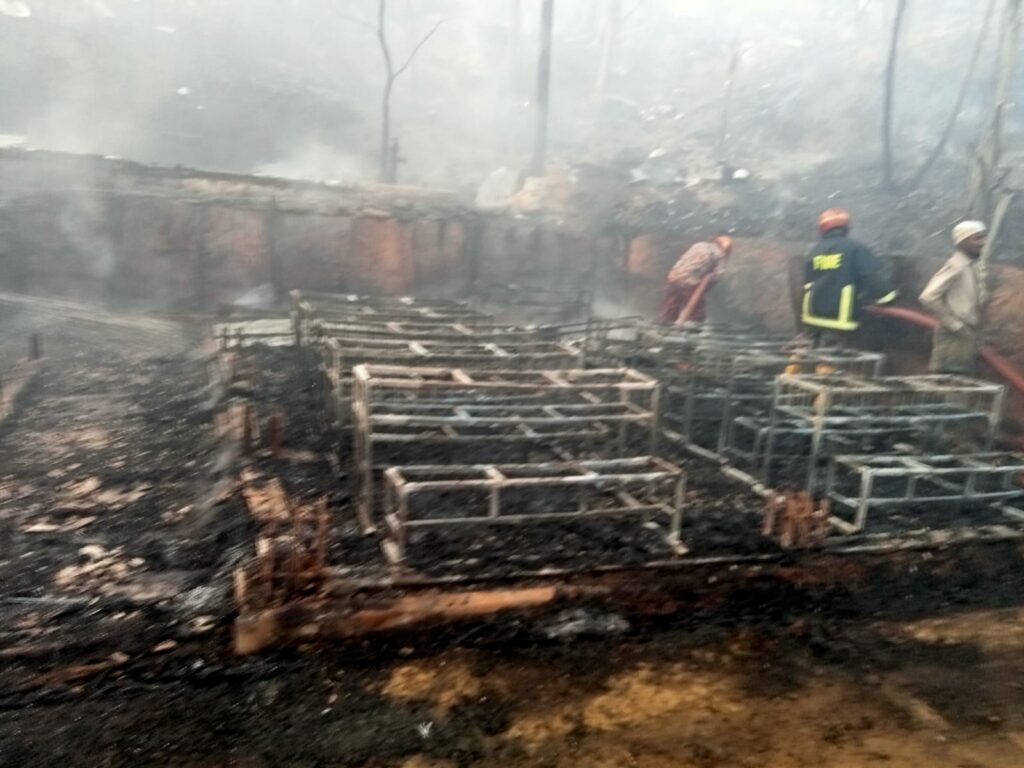 Five Friendship learning centres in camp 11 have been completely burnt while one has been partially damaged. One student has been missing since the start of the fire on Sunday, according to Md. Ruhul Kuddus Ripon, focal for Friendship's education programme in Cox's Bazar. "The student is also the child of one of our Rohingya teachers. Efforts are underway to locate him," he says.
The Friendship Hospital Ukhiya is adjacent to the blocks where the fire spread, and was at risk of catching fire. Dr. Rafi Abul Hasnath Siddique, deputy director at Friendship's health sector, says, "The hospital's administrative unit immediately prepared to combat the fire, activating an evacuation plan, shifting oxygen cylinders to safety, evacuating patients to a nearby hospital and ensuring safety of hospital equipment. Furthermore, our health service providers were on standby in case of casualties and ambulances were ready to be mobilised."
Three mobile medical teams (MMTs) were directly working in the field while five were on standby. Friendship's mobile medical team was one of them. The MMTs consulted 546 patients, with 51 of them needing treatment for superficial burn injuries and other minor injuries. None of physical were serious, said Friendship Health officials, but 26 people were screened for trauma, with 15 referred for psychosocial first aid. Ambulances at the Friendship Hospital Ukhiya were used for evacuation of patients from the hospital after the fire broke out.
In addition to the Friendship facilities, two primary health centres, two water centres, a child-friendly centre, an information hub and 35 religious institutions were burned down.
Eleven people were reported to have died in a fire in camps 8, 9 and 10 on March 22, 2021.
Friendship has been working in the refugee camps in Ukhiya since 2017, after an influx of almost 1 million Rohingya refugees fleeing genocide in neighbouring Myanmar.
UPDATE:
Missing Friendship learning centre student has been found unharmed and returned to his mother.