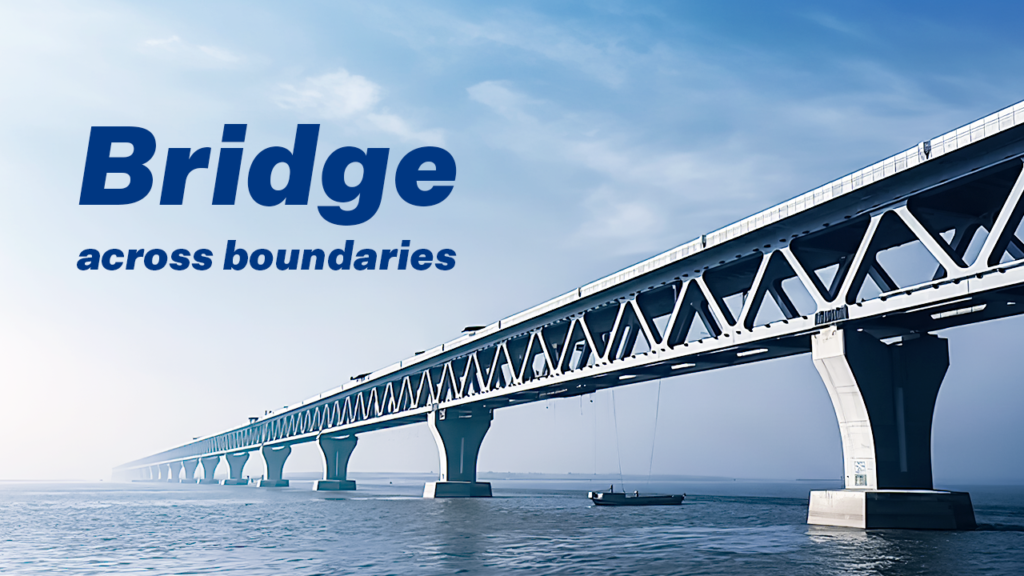 by Raeed Abd-Allah Chowdhury
June 26, 2022
The Padma Bridge, a long-awaited, much-hyped and perhaps overdue infrastructural achievement that launched yesterday is more than just a point of pride for Bangladesh, being the deepest bridge in the world and using the world's largest floating crane carrier. With pilings over 120m deep, this 4-lane, 6.2km long, two-level, multipurpose, road-and-rail truss bridge is the longest in Bangladesh, and the longest over the mighty Ganges.
Perhaps what is more important is the potential that the bridge has—such as the 1.2 percent predicted rise in GDP, or the fact that it connects the capital with the south west regions of the country, that have thus far had to deal with long drives, unending waits at ferry docks, unsafe river crossings on rickety old vessels and unpredictable schedules.
Mohammad Eunus Ali, the Friendship's regional coordinator at Shyamnagar is hopeful about what this new connectivity means.
"Our staff can get to and from the field faster, which means we can get more work done. We often waste the first day on the journey alone, and everyone shows up exhausted—whether we're going to the head office or vice versa. If there's anything urgent that needs doing, it will be a lot easier to now. I look forward to the better productivity".
What is more important, is that it also spells an ease of cross-country movement for the climate-impacted communities in the region, particularly Friendship's working areas in Bagerhat, Barishal, Barguna, Khulna, Patuakhali and Satkhira districts.
Ali continues, "the communities here often travel back and forth for work, or to visit family. Often times they lose a whole day or two depending on the conditions. There's no certainty whatsoever. When they get to the ferry dock, they may get aboard immediately, or have to wait hours upon hours. This can be very difficult, especially if they have pre-existing health conditions. Which is another important factor—medical emergencies. If we know that a patient can get to Dhaka for instance in five or so hours, it's a huge decision-making factor. I think this can spell some big changes for the connectivity and ease of access. We work in the most remote areas, and the bridge will make it a little less so."
Perhaps what is the most important, and least quantifiable, is what the Padma Bridge signifies. Despite every logistical, financial, political, social, economic hurdle—the bridge opened on July 25 to the public. It is a testament to how far Bangladesh has come in a short few decades, and sign of the country's potential. That, given enough will, there is a way. That the small, poor, rural country that came to be after nine months of gruelling, bloody conflict, is now breaking world records in infrastructural development, being one of the fastest growing economies in the world.
It is symbol of hope, dignity and opportunity, not just for Bangladeshis, but for every developing country in the world. The bridge does more than just connect Mawa to Naodoba; it connects businesses, industries and commerce; it connects services, communities, families, friends. It creates connections too—in shared celebration, joy, excitement, patriotism and pride.