KLABU, PSG and Friendship team up to foster teamwork, camaraderie, and spirit to let play shine on International Children's Day
by Friendship News Desk
November 20, 2023
For International Children's Day, November 20, the Paris Saint-Germain Foundation and KLABU are launching a new jersey, celebrating the pride and unbeatable spirit of the kids in Cox's Bazar. Designed with input from the children to represent and unite the players in and around the camp, the jersey features the classic KLABU pattern in a cream and blue colourway, and three crests alongside one another – each representing the Cox's Bazar Spirit, PSG & KLABU's, bringing the three worlds together.
The Rohingya ethnic minority for whom these jerseys were made were forced to leave their homes, subject to prejudice and extreme violence more than six years ago, and over a million of them have since been residing in Ukhiya, Cox's Bazar and some of them later on in Bhashan Char, Noakhali in Bangladesh. Over half of them are children.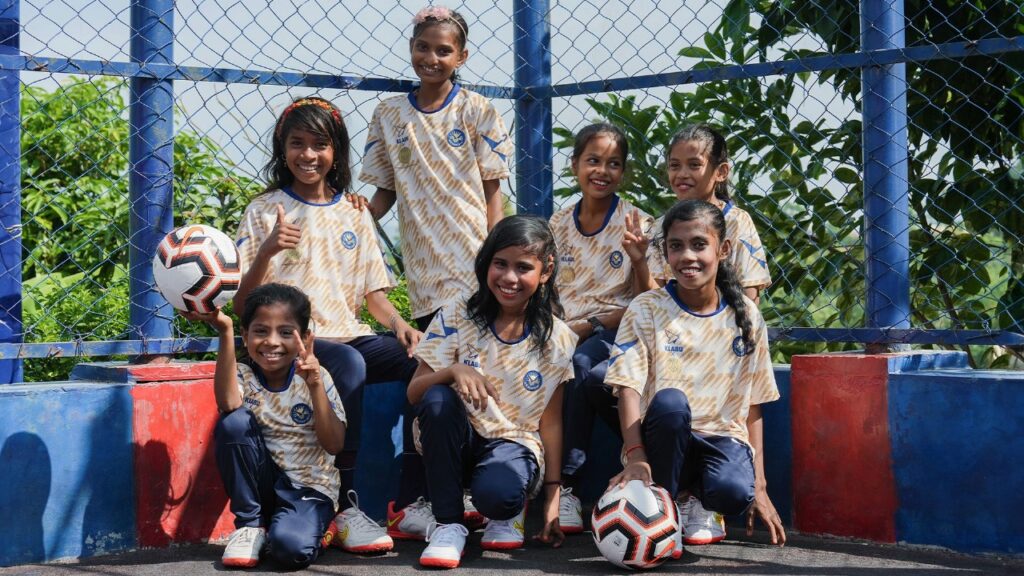 In 2022, KLABU, the PSG Foundation, and the Bangladeshi SPO Friendship joined forces to launch a sports club in Cox's Bazar for the children of the world's largest refugee camp, and the surrounding host communities. Supported by UNHCR and Wilde Ganzen, this sports club which uses solar power thanks to SolarKiosk and features lively artwork as creative expression by the community, and replete with a pitch, sports court, library, a viewing and learning hall, and an innovative mobile sports library (MSL). The MSL is a truck containing sports equipment that the children can use, screens for match broadcasts and serves to aid training sessions inside and outside the camps, helping children reconnect with the feelings of joy they have missed for so long.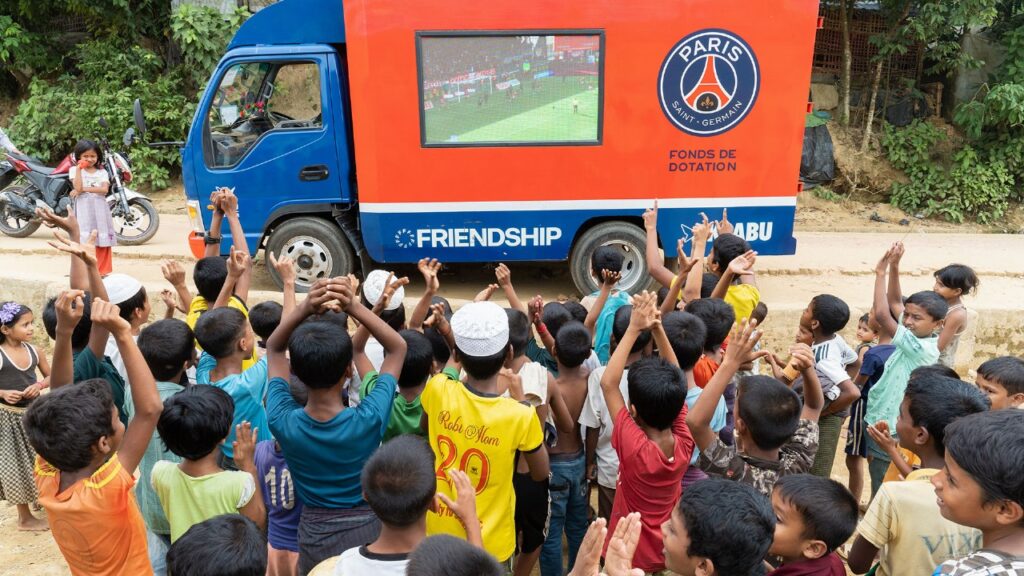 The campaign, shot by Magnifier Creatives in Bangladesh and created in collaboration with Wieden + Kennedy Amsterdam, features PSG athletes, the young athletes of Cox's Bazar and the larger sports community, inviting everyone to join the team by getting their own jersey and letting their play shine. KLABU and the PSG Foundation hope to get as many people involved as possible, raising awareness about the refugee crisis and funds to continue to build infrastructure to support refugees through sports.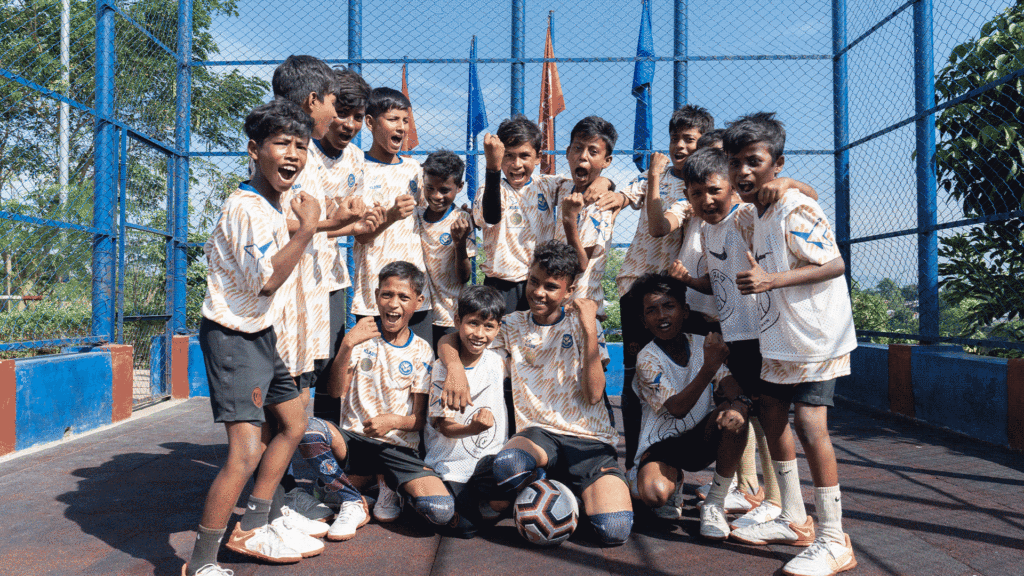 The shirt will be available for purchase from November 20 via KLABU on klabu.org and via PSG on psg.fr.