Global, interdisciplinary assembly of river experts converge to discuss the impact of climate change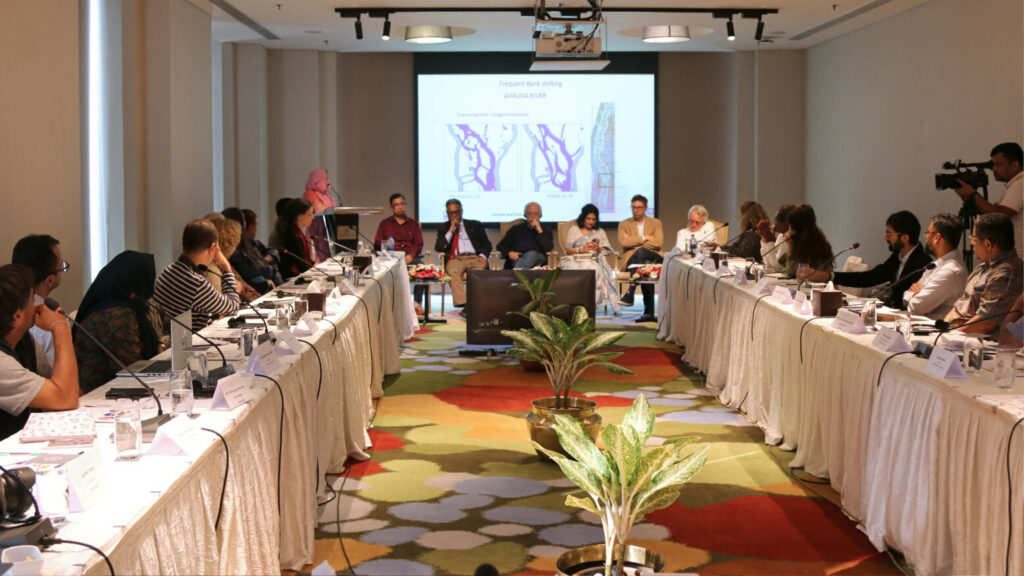 Friendship New Desk
October 26, 2023
All over the planet, deltas are particularly endangered by the impacts of climate change. Bangladesh, situated on the world's largest delta, faces severe challenges due to the dynamism of its rivers and the vast and unpredictable volume of silt they carry. This is compounded by the fact that 93% of Bangladesh's water originates from outside its borders—in India and China.
In a step towards meeting these challenges, Friendship organised an interdisciplinary roundtable discussion on river management featuring experts from Bangladesh as well as France, Australia, Mauritania, China and Switzerland.
Policymakers, experts, academics and officials from Joint Rivers Commission, River Research Institute, Institute of Water Modelling, Water Resources Planning Organisation, Bangladesh University of Engineering and Technology (BUET), the French and Dutch embassies in Dhaka, and other agencies and NGOs involved in the management of rivers and waterways attended the event at the Hotel Sheraton in Dhaka. Senior officials from Friendship were also present.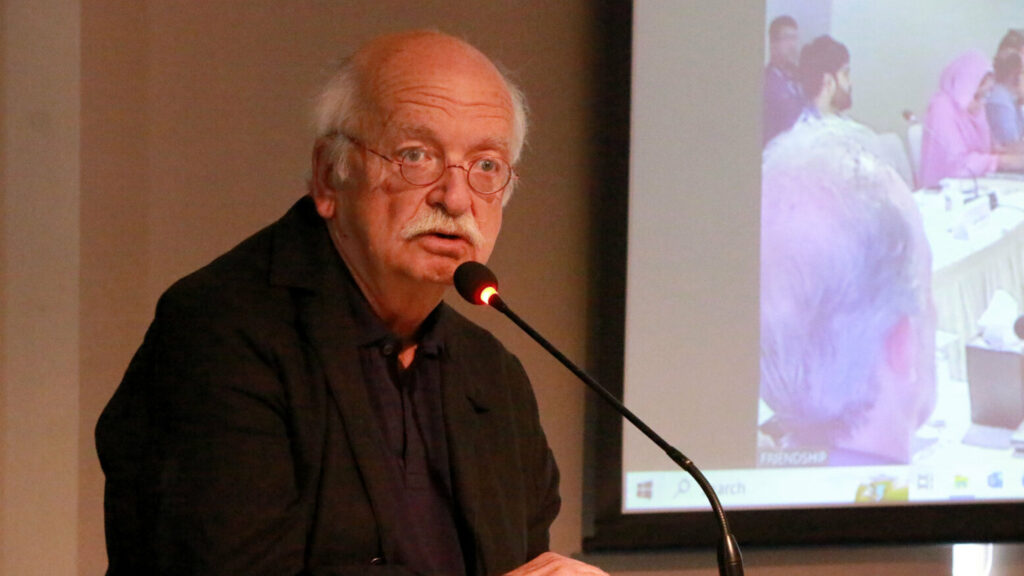 The international participants were visiting the country as part of a delegation of experts from the French organisation, Initiatives for the Future of Great Rivers (IFGR), or Initiatives pour l'Avenir des Grands Fleuves (IAGF). The delegates had just returned from a field visit to the river islands (chars) of the Brahmaputra River in northern Bangladesh to better understand the impacts of climate change on the largest delta in the world, and to find ways to manage water resources and support communities dependent on the river. The delegates included IFGR chairperson Erik Orsenna, who, in addition to being an academic, is also a novelist and former politician.
Nazmul Ahsan, Secretary of the Ministry of Water Resources of the Government of Bangladesh attended the event online as chief guest, and gave the inaugural speech.
The presenters included Dr. Md. Mansur Rahman, from the Institute of Water and Flood Management at BUET, Sarwat Jahan, director of water morphology and modelling at the Institute of Water Modelling, and Dr. Robin Kumar Biswas, superintending engineer, Bangladesh Water Development Board.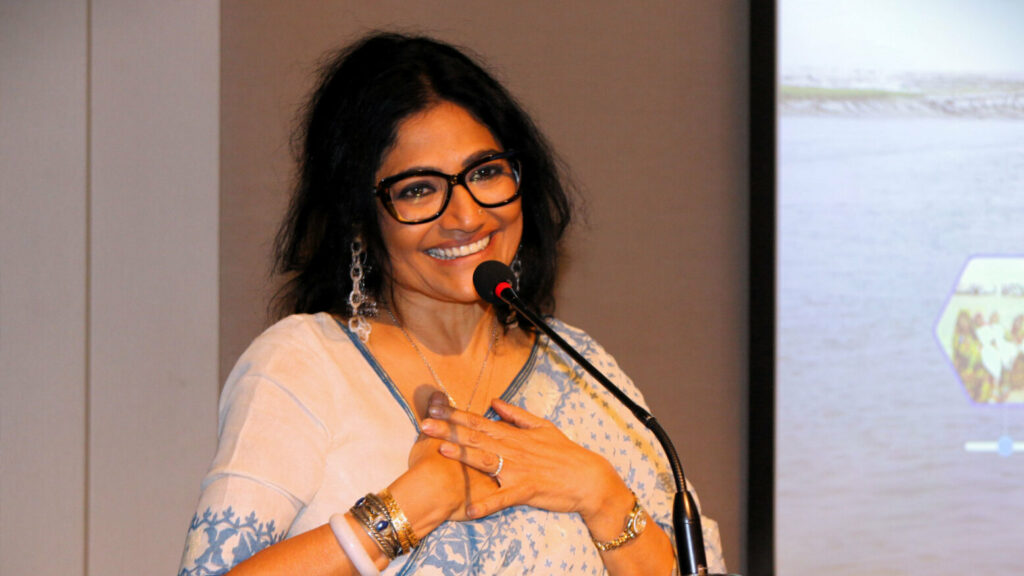 The speakers presented their findings from recent studies, and their recommendations for the development of river communities. They agreed on the need for a long-term master plan incorporating both scientific and social perspectives.
Dr. Rahman pointed out in this presentation that the "braided" nature of the river, despite making it difficult to manage, yielded the highest benefit to local communities, including soil fertility and diversity of fish species. He pointed out the importance of preserving these features while developing river management solutions.
During his closing observations, Professor Emeritus Ainun Nishat of Brac University, said Bangladesh faces unique problems due to many factors including the vast quantity of silt they bring down from the Himalayas. "A river does not only carry water—it carries water and sediments and there must be a balance between the two. Sediment balance is something that we are just learning."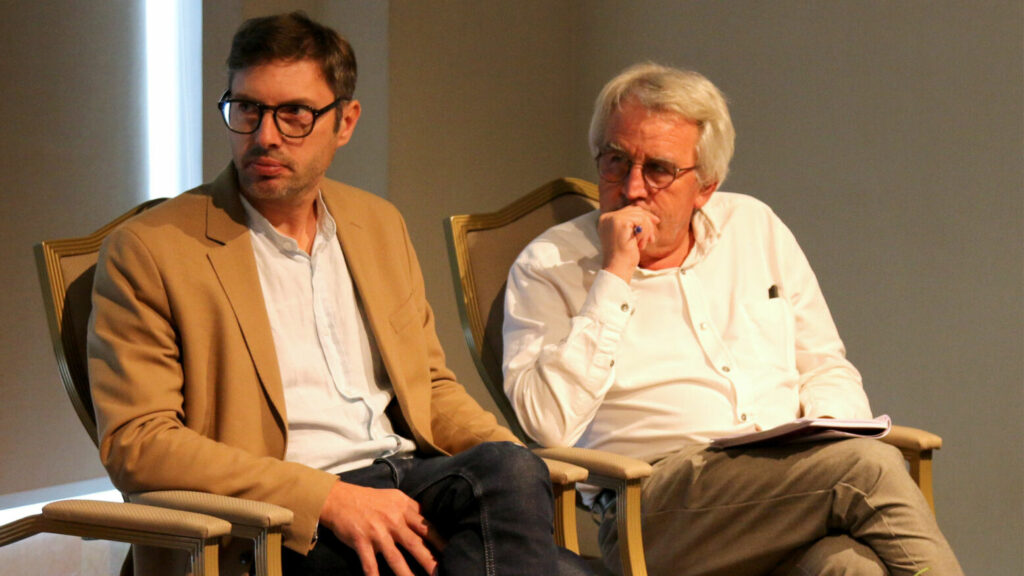 Managing water and rivers for coming generations requires a holistic approach, ranging across disciplines from engineering to ecology to navigation to food security.
"My last paper was on the difficulties of [the poet Rabindranath] Tagore—all his songs would have to be rewritten. All of our most famous songs would become invalid in the next five or ten years' time due to climate change."
"Not only we are facing this challenge together, but we have the means to solve it together," said William Lebedel, chairperson of Friendship France, "so being here together is quite a strong message. The question is what we are going to do about it in the coming days and coming months."