Friendship Founder Attends Prize-Giving Ceremony as Jury Member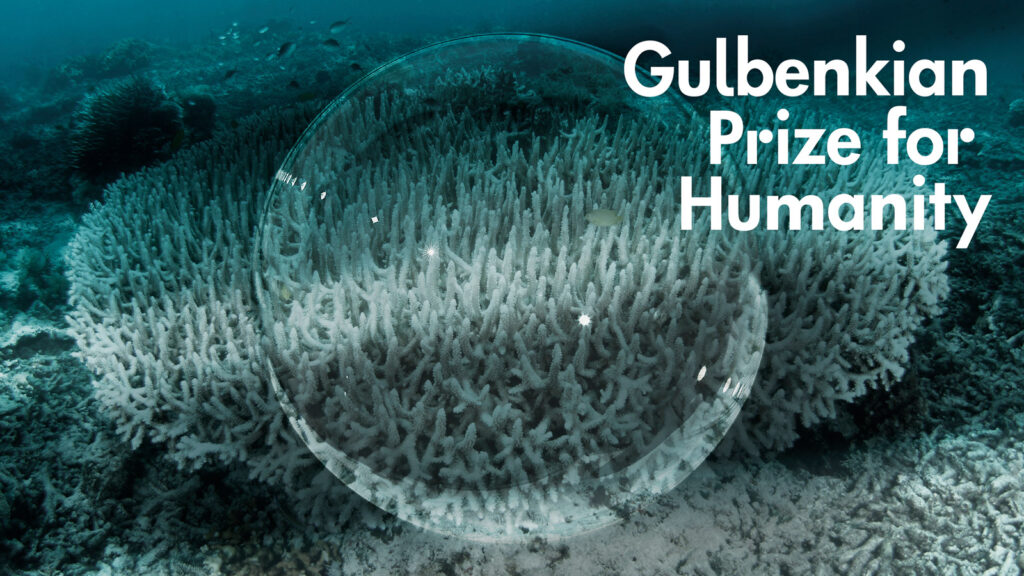 by Friendship News Desk
July 20, 2023
Three inspiring individuals and climate action leaders have been selected as joint winners of the 2023 Gulbenkian Prize for Humanity: Bandi (also known as "Apai Janggut"), customary community leader from Indonesia, Cécile Ndjebet, campaigner and agronomist from Cameroon, and Lélia Salgado, environmentalist and film producer from Brazil. Friendship founder Runa Khan was part of the jury that decided the winners receiving the award in a ceremony on July 20, 2023.
In selecting the joint winners, the independent jury, chaired by former Federal Chancellor of Germany, Angela Merkel, aims to recognise the climate leadership of women and indigenous people, and the critical importance of community involvement in ecosystem restoration efforts. The three individuals were chosen by the jury for their leadership and tireless work over decades to restore vital ecosystems including forests, landscapes and mangroves, and protect land with and for the benefit of local communities.
By recognising work in the Global South, the jury acknowledged transformational action happening in regions where the effects of climate change and nature loss are acute and are falling disproportionately on those who have reduced technological and financial capacity to adapt while having contributed least to the causes of climate change. Through this joint win, the jury believes the work of the prize winners will inspire hope and further positive change throughout the world.
Runa Khan stated, "the fight against the climate crisis begins with each of us. Individuals who are willing to go the distance and make the change. Our future generations, our children will not see the world they deserve to see if each one of us in our lives doesn't take responsibility for our fate, and work to be the change they wish to see. The Gulbenkian Prize for Humanity celebrates the indomitable spirit of those who strive for a better world. It honors visionaries whose compassion, innovation, and dedication inspire us all to build a brighter future. In recognizing their exceptional contributions to humanity, we acknowledge the transformative power of empathy and action.
This year's winners have worked diligently in the Global South to restore the ecosystem. Their advocacy and action illuminate the path towards a sustainable future, where harmony with nature yields benefits for all—biodiversity, food security, jobs, and a thriving planet."
The recording of the ceremony can be viewed here: https://gulbenkian.pt/en/agenda/gulbenkian-prize-for-humanity-award-ceremony-2023/
The prize is an initiative of the Calouste Gulbenkian Foundation, rewarding individuals and organisations who are leading society's efforts to tackle the biggest challenges facing humanity today: climate change and nature loss. With an award of €1 million, the prize recognises outstanding contributions to climate action and solutions that inspire hope and possibility. The three winners, who will share the €1 million Prize equally, can use the funding to help scale their efforts or support new restoration projects.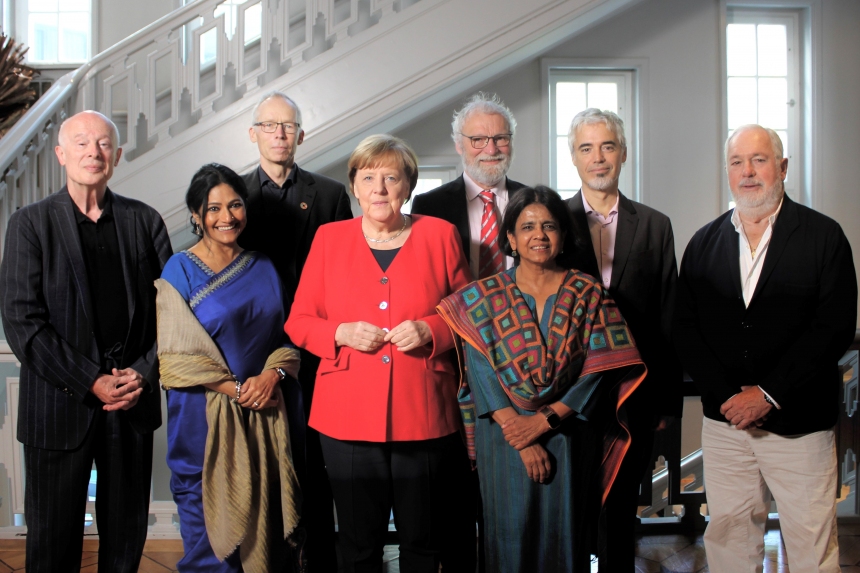 Bandi ("Apai Janggut") is an elder and customary leader of the Indigenous Group of Dayak Iban Sungai Utik Long House, located in the rainforests of western Kalimantan, in Indonesian Borneo. He is known as the Sungai Utik Forest Guardian for his decades-long defense of the environment from illegal logging, palm oil production and corporate interests. He has led his community in fighting for recognition of their traditional land rights for over 40 years.
In 2020, the Indonesian government gave the Dayak Iban community legal recognition and ownership of 9,500 hectares of land. His community has been recognised as an Environmental Savior by the Indonesian government and awarded the UNDP's Equator Prize.
Cécile Ndjebet has spent three decades advocating for gender equality and community rights to forests and natural resources, and has restored 600 hectares of degraded land to date. In 2021 she was selected as Advisory Board member of the UN Decade on Ecosystem Restoration. In 2022 she was named 'Champion of the Earth for Inspiration and Action' by the UN Environment Programme and received the 'Wangari Maathai Forest Champions' Award by Collaborative Partnership on Forests.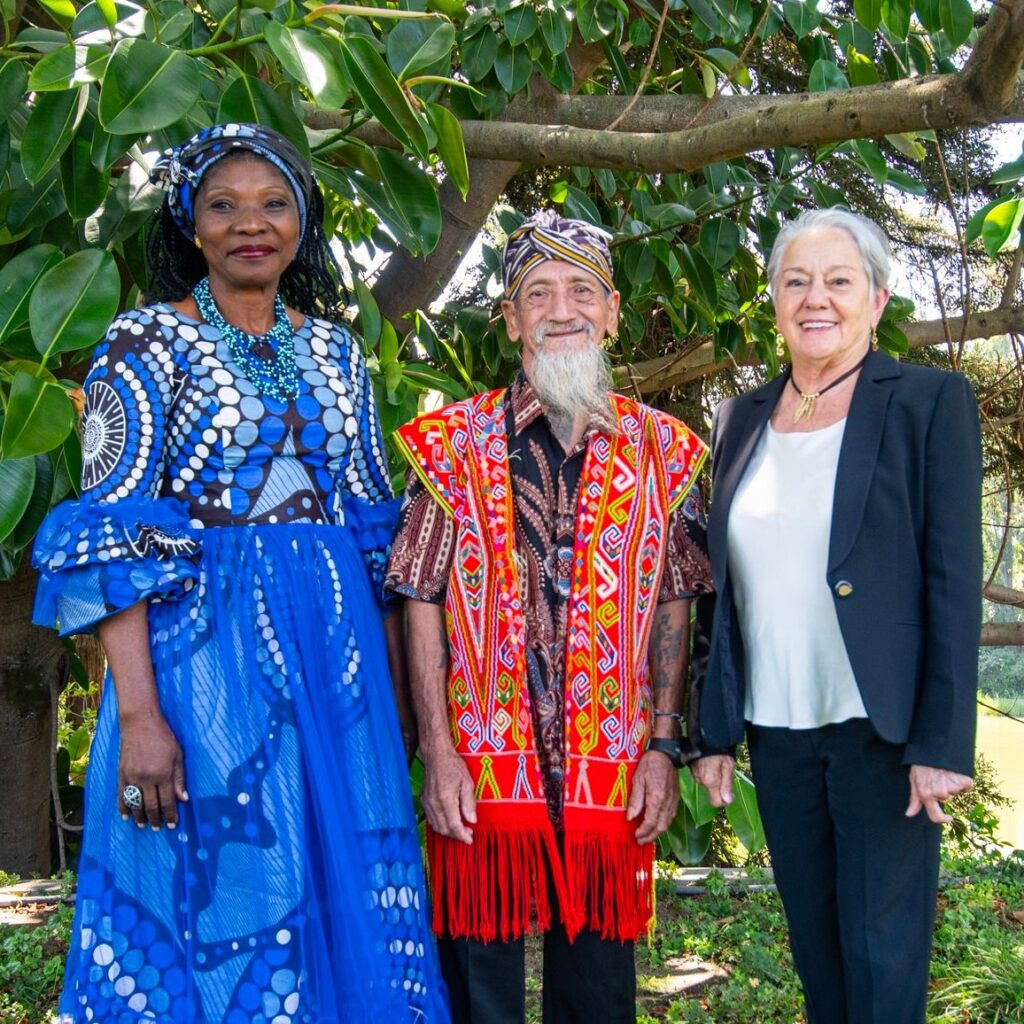 Ndjebet is leading efforts to influence policy on gender equality in forest management across 20 African countries. She is an active member of the UN Women Major Group and well-known advocate for women's land rights within various global women's networks. Her work includes mobilising rural women in mangrove restoration along the coastal area of Cameroon.
Lélia Salgado is a Brazilian environmentalist, film producer and curator. In 1998 she co-founded the Instituto Terra, dedicated to the restoration of the Atlantic Forest in Brazil. Instituto Terra has been responsible for planting more than 2.7 million trees and restoring more than 700 hectares of degraded land. In collaboration with smallholder farmers, an additional 2,000 ha have been reforested, recovering 1,900 water springs.
Lélia is also the co-founder of press photo agency Amazonas Images, having previously been director of the Magnum Gallery in Paris. In 2015, Salgado was co-producer of the Wim Wenders-directed film Salt of the Earth.