Villager from Protapnagar, Satkhira speaks in support of mangrove afforestation at COP26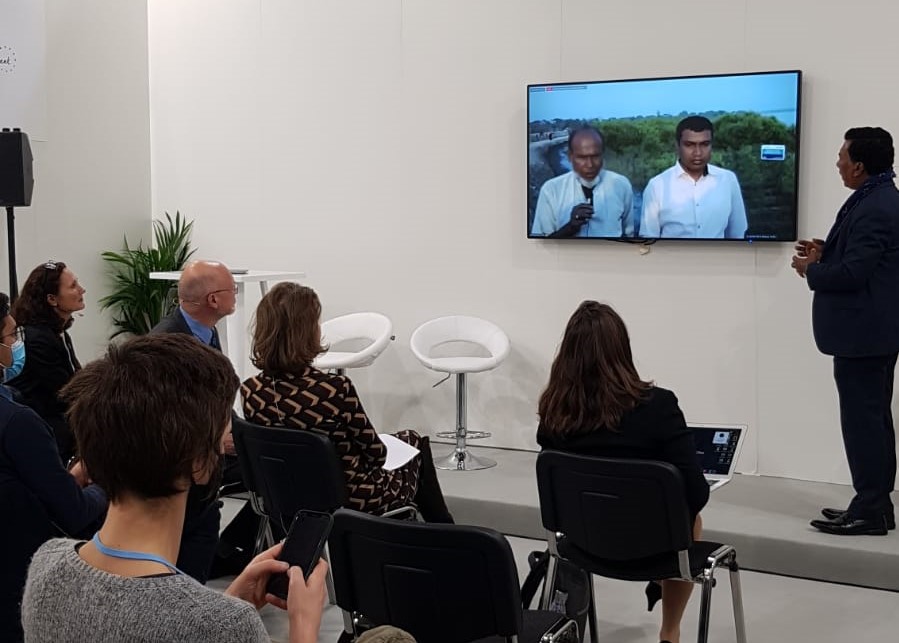 FRIENDSHIP NEWS DESK
November 8, 2021
Mojibur Sana did not have a comfortable life, but he enjoyed a degree of stability and security that many in his village did not have. With 2 bighas of land in his name, he was able to sustain his family.
All this changed after Cyclone Amphan in 2020. When the embankment to his coastal village—Sonaton Kathi in Protapnagar, Satkhira—broke, and the entire union was flooded, he lost all the fish from his fish farm. His home was damaged.
There were roads in the region that suddenly became ghats: where people once simply walked, now they needed a boat. Without an embankment, communities in Protapnagar experienced flooding twice a day during the high tides for nine months until the embankment was repaired.
Many fish farms were rendered dysfunctional. Paddy fields, contaminated by saltwater, lost their fertility. Trees died. The landscape is transformed. Fresh water became difficult to obtain. Latrines were submerged and destroyed. Going to the bathroom became an impossible chore.
On Friday, Mojibur Sana appeared at COP26 in Glasgow via live video conference at the launching of Friendship's Blue Mangrove Fund at the Benelux/EIB Pavilion. The fund invites financing for the planting of mangroves under Friendship's afforestation project.
Mojibur Sana said: "We, the villagers look after the plantations alongside community workers because these plantations will protect us from storms." He said the trees had prevented further damage by the Cyclone Yash this year—even though the plantation is only three years old. He said that the plantation offered many other benefits, including kewra fruits, twigs, leaves and branches for firewood, grass for livestock. He said the benefits of the mangroves would multiply as the trees matured.
Live video images showed the positioning of the mangrove between the river and an embankment protecting the habitations behind it.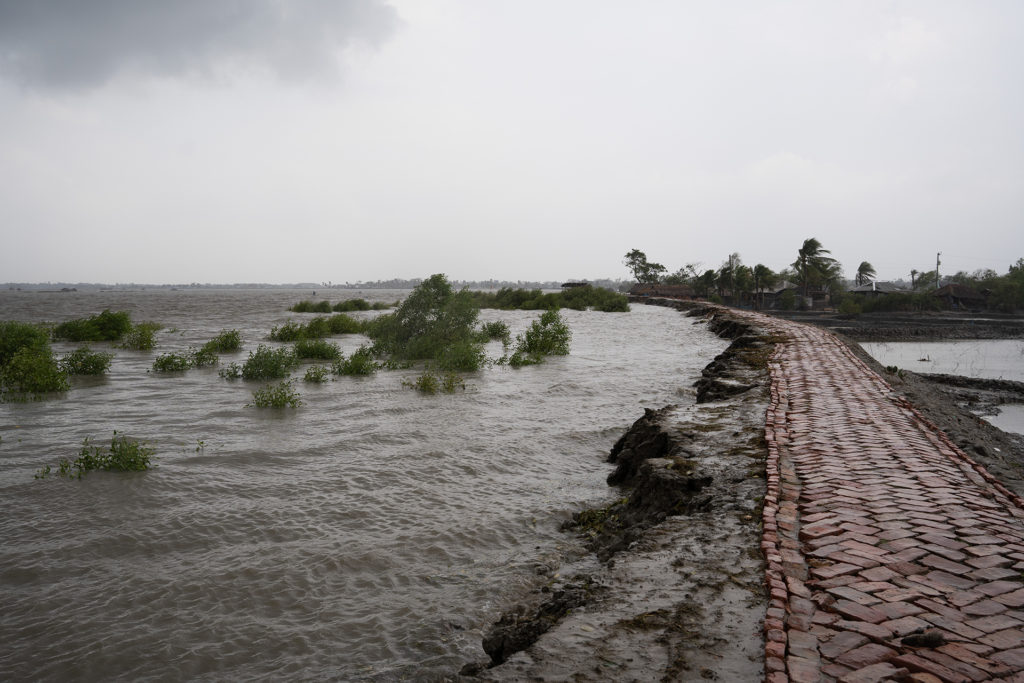 Climate scientist Prof. Jean Pascal Van Ypersele moderated the event. The panellists and speakers included mangrove expert Dr. Farid Dahdouh-Guebas, mitigation and adaptation expert Sandrine Dixon-Declève, Friendship founder and executive director Runa Khan, Her Royal Highness Princess Esmeralda of Belgium, chairperson of Friendship Belgium, photographer and mathematical economics professor Paolo Pellizzari, and senior director for climate action at Friendship, Kazi Amdadul Hoque.
The panellists emphasised the importance of afforestation projects not just as carbon sinks but also as safety and livelihood support systems for the community. "It is much more than just planting trees," said Farid. "The target is not the number of trees planted… what is important is how functional the forests become for the people."
Friendship has planted 100 hectares of mangroves on mudflats protecting embankments in different climate impacted communities in the coastal belt of Bangladesh, a region that is famous for the Sundarbans, the largest continuous mangrove forest in the world. The project is designed and implemented in partnership with the local government, forest department and the community.
Friendship aims to bring the voices of climate-impacted communities to the global climate conversation at COP26.