Mahbubur Rahman, from char Sidhai, has excelled in every public university examination he sat for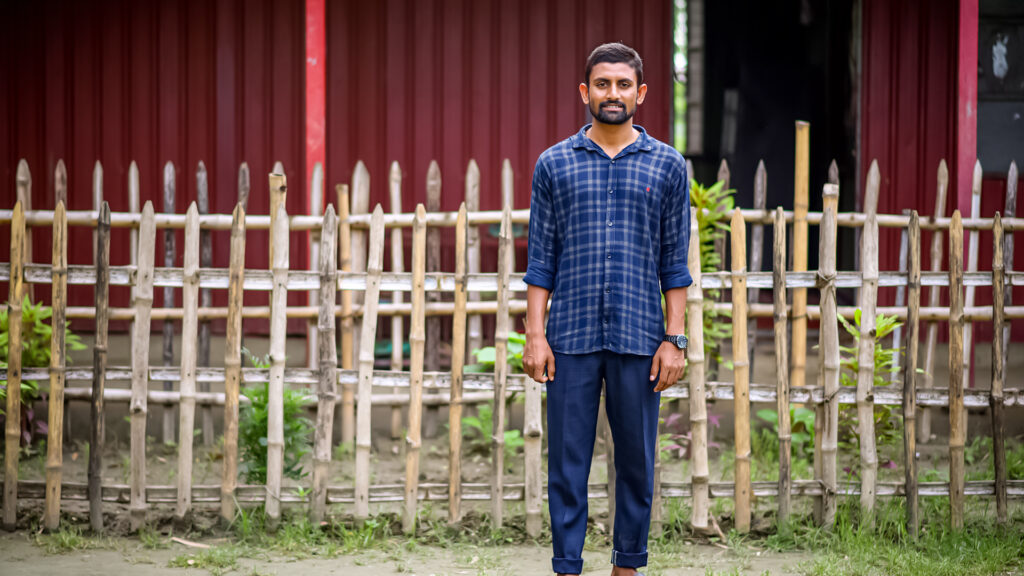 By Tahmeed Chaudhury
June 25, 2023
Growing up, Mahbubur Rahman had to shift homes five times due to land erosion. Born in a remote hard-to-reach char (shifting sandbar islands), he lived with his family in isolation and uncertainty, where his father, a farmer, struggled to make ends meet. Fast forward to 2023, he is on his way to the prestigious Bangladesh University of Engineering and Technology (BUET) to embark on his four-year-long journey towards an undergraduate degree.
Referred to as the top engineering university in Bangladesh, BUET is known for its extremely competitive admission examinations and its penchant for selecting the brightest, most talented candidates for its programmes.
Among thousands of aspirants, Mahbub stood out. However, his journey was not easy. Along with his family, he endured pressing humanitarian challenges all his life, on an island far away from the mainland and its infrastructure, being exposed to frequent disasters such as floods and erosion. Even the very thought of getting a basic education is far-fetched for some in communities like Mahbub's.
Mahbub began his schooling at Friendship Primary School Sidhai near his house, where he remained until grade five. "I was always curious and wanted to keep learning," he says. His appetite for knowledge took him further and he ended up with GPA-5 (A+) results in his Secondary School Certificate (SSC) and Higher Secondary Certificate (HSC) examinations from Kamarjani High School and Gaibandha Government School and College respectively.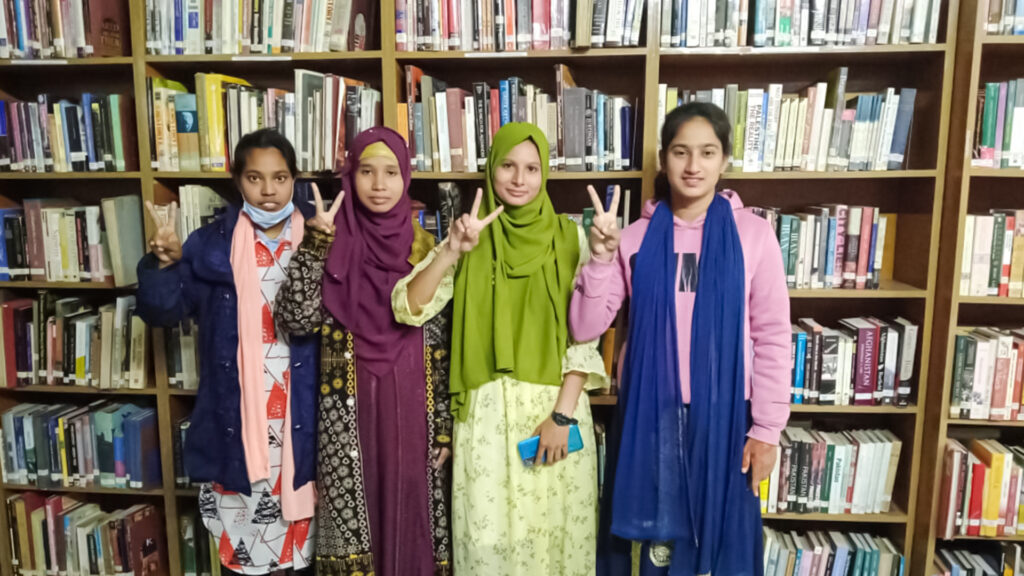 Mahbub excelled in his studies overcoming grave challenges in life and shouldering the burden of responsibilities as the eldest son in the family. "While preparing for my SSC and HSC, I had to tutor children privately to continue my education as well as contribute to household expenses."
Following his HSC, Friendship's career guidance cell (CGC), guided him in preparing for admission examinations at top universities in the country. He applied to BUET, Dhaka University, Rajshahi University and 22 general science and technology (GST) institutions, passing the entrance tests at all of them. He plans to study in BUET, where he will enroll in the Urban and Regional Planning Department in the upcoming fall session.
"It feels rewarding because I studied extra hard for the admission tests," he says. "I am grateful to Allah and everyone who assisted me in my journey, including the CGC which helped me finance and gain access to the admission examinations of these prestigious institutions." When asked what he wants to do in the future, he said he is still figuring it out, however, he wants to leave a positive impact on his community and on his parents.
The career guidance cell was founded to help Friendship school graduates connect to reputable universities, polytechnic training programmes, and to jobs.
Bipasha Khatun, another Friendship school graduate and bright student from Char Chowmahan in Gaibandha, has also passed entrance examinations at Rajshahi University, Dhaka University, and the 22 GST institutions. "I am only the second inhabitant from my char and the first girl to gain admission to a university," she says. The concept of a girl getting an education is alien here. Everyone feels that girls should help in household work and get married off early."
She wants to go abroad in the future and improve the lives of the members of her family. "I can establish my own identity and inspire my sister and other girls from my char."
Earlier in April, Ashadul Islam, a graduate of Friendship Primary School Nawshala, passed the entrance exam in Rangpur Medical College. Another former Friendship school student gained admission in Chattogram University (CU), while 11 students got admitted to different colleges under National University, with help from CGC. A further 15 graduates are receiving training in different training and vocational institutions and four others have received employment.
Brig. General (retired) Ilyas Iftekhar Rasul, senior director and head of Education stated, "Mahbub's selection in BUET is a landmark achievement for a student from a remote and underprivileged char and will be a source of inspiration for others to follow from the same communities, especially the students of Friendship schools. Successes of Mahbub, Asadul, Bipasha, and many others portray the quality education Friendship schools are providing."