Friendship Netherlands celebrates 15 years of its founding with a small ceremony at a boat-house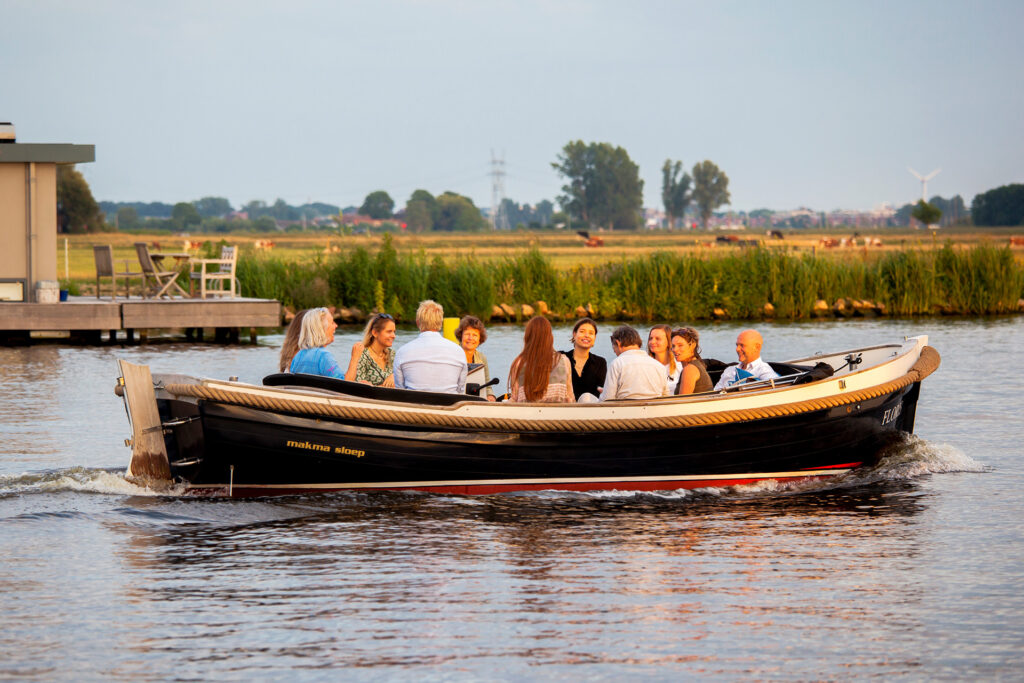 Friendship News Desk
July 7, 2022
15 years ago, the second entity in Friendship International was born. Friendship Netherlands has been an invaluable partner in the shared journey ever since, and celebrated this joyous occasion last month. The fifteenth anniversary of its founding was, in keeping with Friendship's theme, celebrated at a boat-house.
35-40 people attended the intimate event on the De Kaag river, between the Hague and Amsterdam. Only accessible by boat, the low-lying riverbanks served as a reflection of the kind of places in Bangladesh that Friendship works in.
Though the gathering was small, it included many doctors, partners, stakeholders and representatives of GSRD, KLABU, Ineke Feitz Stichting, Global Surgery Amsterdam, Cordaid, Boerhaave kliniek, Swimmin Foundation and other family foundation members. Also attending were old and new board members, freelance professionals, volunteers, senior staff of Friendship Netherlands, founder Runa Khan and others.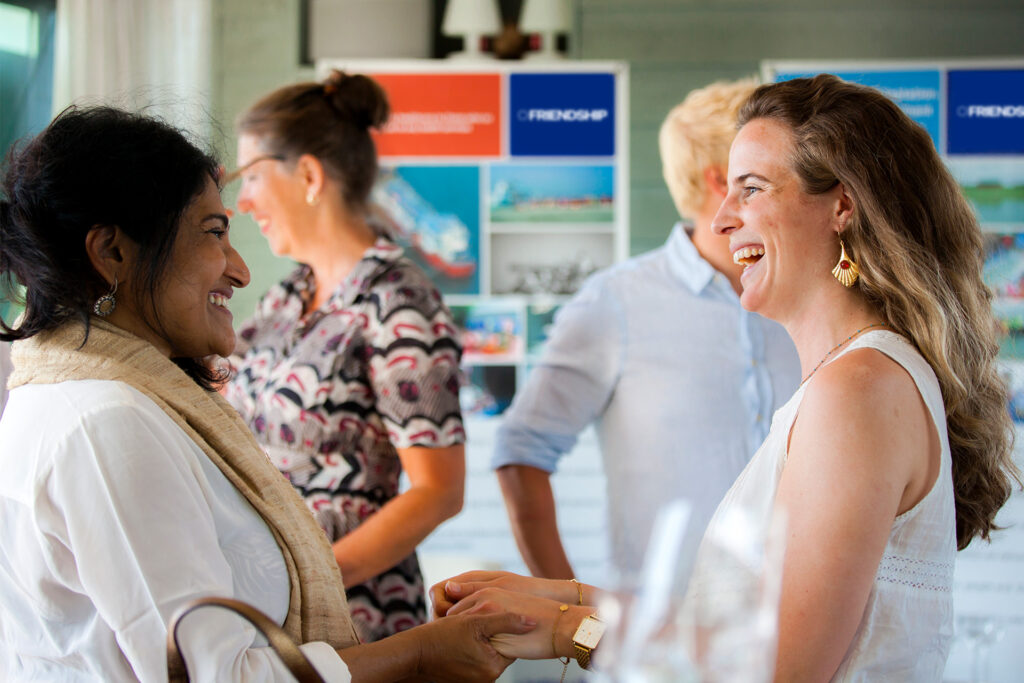 The evening ceremony featured speeches from Betteke de Gaaye Fortman director of Friendship Netherlands, Dorothee der Kulve Chair of Friendship Netherlands, Friendship Founder Runa Khan and Annet Broekhuis, Director of Colours of the Chars Netherlands. Part of the reason the celebration took place was to allow the partners, stakeholders and well-wisher of Friendship Netherlands to co-mingle in-person after years of lockdowns and remote meetings.
In its 15 years of existence, Friendship Netherlands has sent renowned surgeons every year (besides corona years) to volunteer in the floating hospitals, and has developed a remarkable partnership with Global Surgery Foundation based in Amsterdam with the mission to make quality surgery accessible in the remote project areas of Friendship. The Friendship International entity is in addition building a group of investors/funders to largely scale a pilot project to improve the quality of life of persons with a disability in Kurigram and Gaibandha and probably also in the South. All this, while maintaining long-lasting quality partnerships with renowned corporate foundations, including the ASML Foundation, GSRD Foundation, Triodos Foundation and some endowment funds, such as Schumacher Kramer Foundation and Weeshuis der Doopsgezinden. Also, Friendship Netherlands been leading the Climate Adaptation Working Group at Friendship.