The organisation was declared a Superbrands Bangladesh awardee for 2023-24 in the NGO category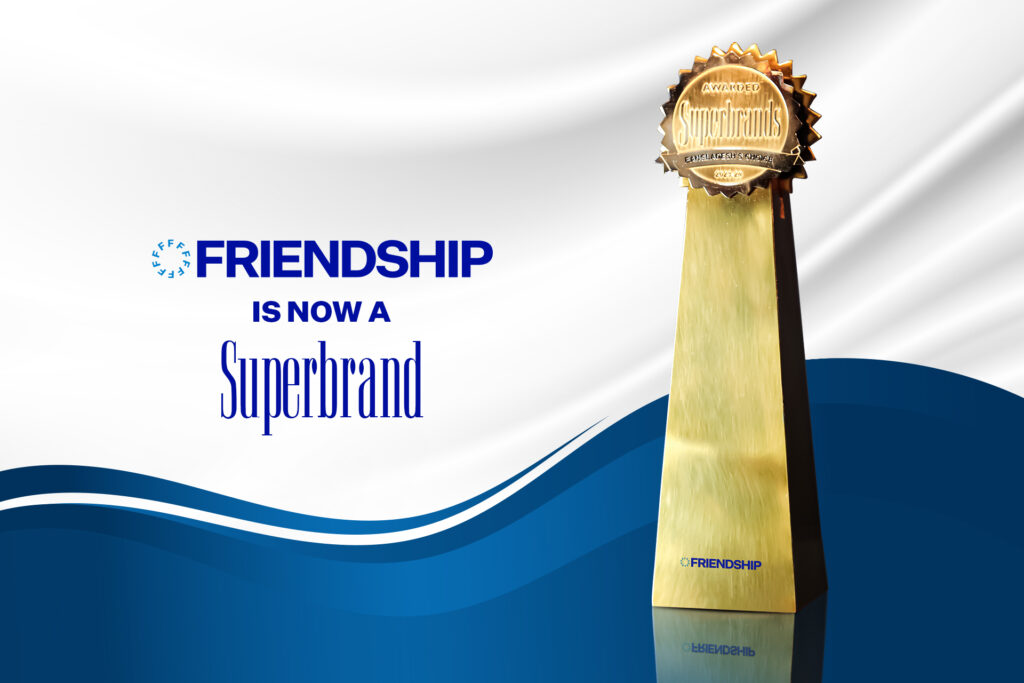 Friendship News Desk
February 12, 2023
Friendship has been named among Bangladesh's Superbrands, winning the award in the NGO category for 2023-24 at a gala event held at the Hotel Sheraton in Dhaka on February 11. Nazra Mahjabeen Sabet, director of Nodi Limited, received the award on behalf of Friendship. Members of the Communications team and the chief operating officer also represented Friendship during the event.
Originating in the UK in 1994, for 29 years, Superbrands has been the world's largest independent arbiter of branding and is currently recognised in 90 countries, including Luxembourg, Belgium, France, the Netherlands, the USA, Australia, etc. Superbrands are identified and selected through a competitive process involving independent and voluntary panels of industry experts, known as the 'Brand Council', who select brands that offer their customers/service seeker significant emotional and/or tangible advantages over its competitors. This year, 40 prestigious organisations from a wide range of industries have been selected to be Superbrands.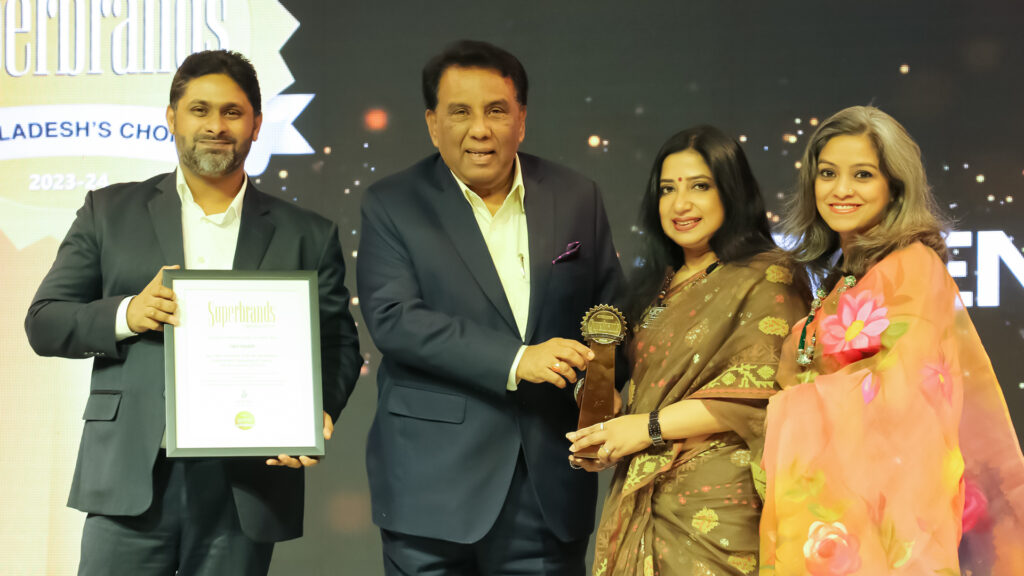 "A quality brand delivering both from its product services point of view both in a tangible and intangible way over a period of time builds trust, a trust that is built over a continuous period of time—builds a Superbrand," said Shariful Islam, managing director of Superbrands Bangladesh.
Friendship has been serving vulnerable and marginalised communities living in remote, hard-to-reach areas for over two decades, taking essential services to the doorsteps of 7.5 million people who are deprived of access to the most basic necessities, and fulfilling its commitments of saving lives, poverty alleviation, climate adaptation and empowerment.
"Friendship winning the Superbrand status in Bangladesh shows the strength of people helping people with verity," said Friendship founder Runa Khan. "Friendship has always been focused on reaching dependable service to the most unaddressed communities with integrity, quality and love. This is the core of our brand."