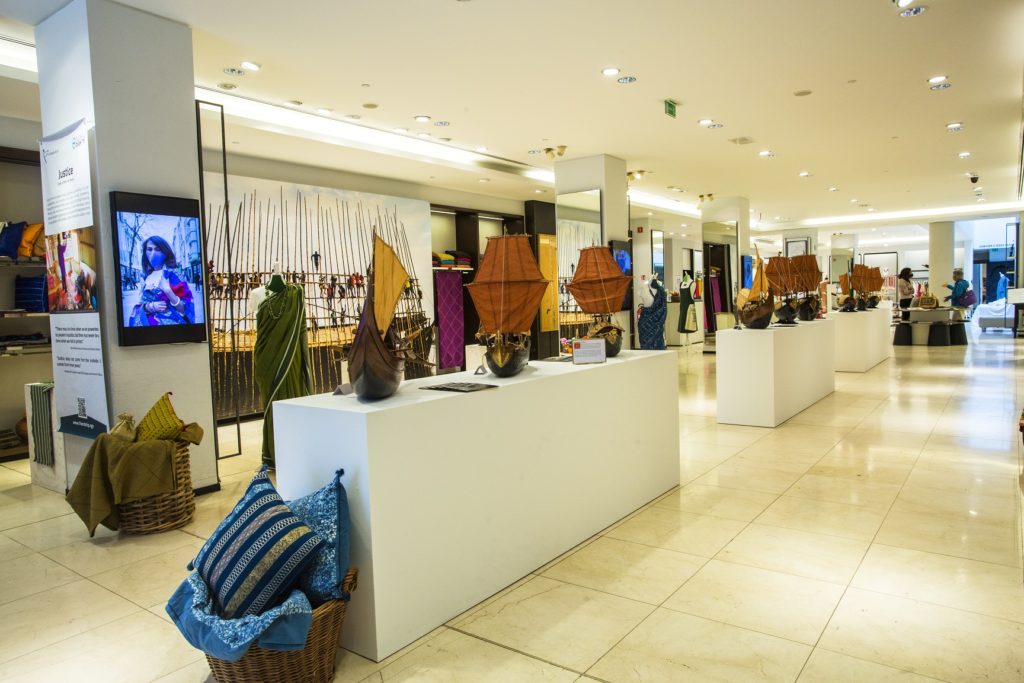 27 Octobre 2021
Avec le succès grandissant de la commercialisation des produits en provenance de nos centres de tissage et de couture établis dans les îles et sur les rives du Brahmapoutre, une nouvelle étape a été franchie : la société Friendship Colours of the Chars Luxembourg SARL a été constituée et le statut de Société d'Impact Sociétal (SIS) lui a aussitôt été reconnu par le Ministère du Travail, de l'Emploi et de l'Economie sociale et solidaire.
Actuellement, ce sont quelque trois-cent personnes – dont environ 90 % de femmes – qui bénéficient d'un emploi ou d'une formation dans les centres de tissage, de couture et d'artisanat de Friendship au Bangladesh. La nouvelle société a pour objet d'augmenter encore les capacités de Friendship de procurer une formation ainsi que des emplois dignes et rémunérateurs dans des régions où les opportunités d'emploi rémunéré sont extrêmement rares pour les femmes. L'intégralité des bénéfices de Friendship Colours of the Chars SARL-SIS est obligatoirement réinvestie dans le développement de l'objet social de la société qui – en raison de son statut de société d'impact sociétal – ne peut pas distribuer de bénéfices à ses associés.
En s'établissant dans des locaux commerciaux temporairement inoccupés – actuellement au 22, Grand-Rue à Luxembourg Ville – et en travaillant avec de nombreux bénévoles, la société est en mesure d'optimiser la part de son chiffre d'affaires qu'elle peut consacrer à ce qui constitue sa raison d'être : l'achat des produits en provenance des centres de production au Bangladesh et la création d'opportunités d'emplois et de formations supplémentaires.