In Bangladesh, heavy monsoon rainfall since 9 July 2019 has caused massive flooding and erosion, breached dams, snapped road and rail links, inundated crop fields and forced educational institutions to close. It has also led to a shortage of food and drinking water and caused waterborne diseases and killed livestock or inundated their grazing areas and food sources. The ongoing flood has submerged thousands of hectares of paddy and vegetable fields, mainly in the northern districts, affecting the farmers significantly. 17,173 acres have been destroyed in Friendship's working areas alone.
Over 5 million people have been affected, including 236 chars in Gaibandha, Kurigram, Bogura, Shirajgong and Jamalpur districts where almost 325,000 people have been affected. Around 93,000 people have been displaced in Kurigram and Gaibandha. Over 14,000 houses have been damaged, over 1,300 of them completely destroyed.
Although the water level of major rivers has by now fallen, the suffering of about a million flood-hit people has gotten worse, due to food shortage, lack of access to quality healthcare, and inadequate, or no access to drinking water or sanitation. This particularly endangers children, the sick and elderly. Many households who were rearing livestock for selling during the upcoming Eid on 12th August, lost their cattle in the flood. This could represent the loss of a whole year's earnings for some. People in Friendship's working areas have lost 672 cattle by the last count.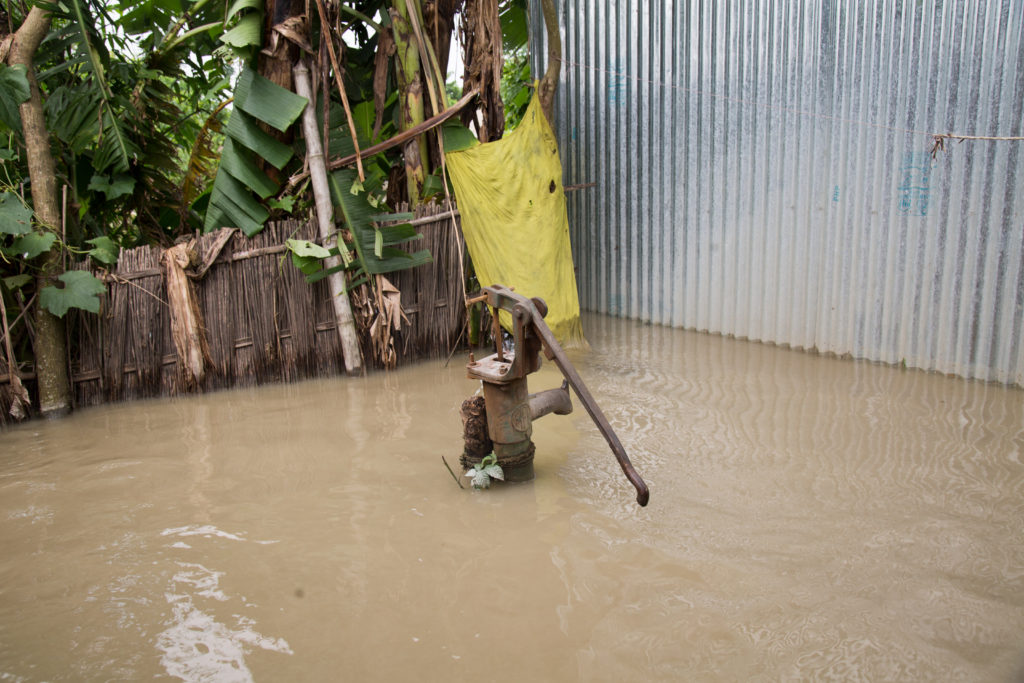 Tens of thousands of latrines and tube wells have been damaged, all the schools closed, some having been converted to shelters. Several vocational centers and legal booths have also been forced to shut down.
In response, Friendship's extant interventions have been strengthened with search and rescue efforts from 400+ community volunteers and 200+ staff. Using 14 boats, 91 people, 245 cattle and 1.8-ton paddy have been rescued. More than 8,800 people and 4,500 cattle have taken shelter in Friendship's 16 schools and 9 raised plinths (cluster village). 153 emergency health camps to reach over 13,000 patients in waterlogged areas.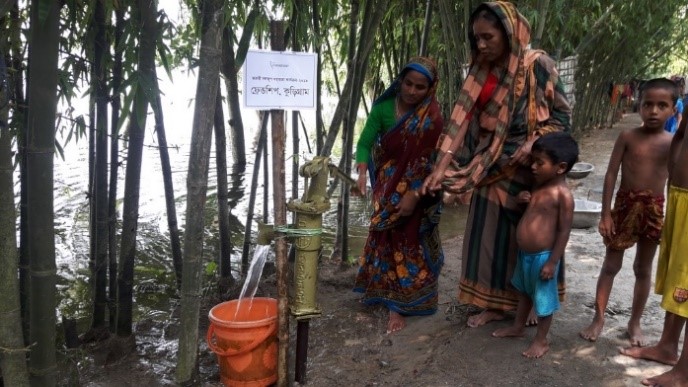 20 temporary tube wells and 34 latrines have been installed in places in which people have sought temporary shelter to serve over 7,000 people. In addition, 2 floating latrines for some of the waterlogged families have been introduced. 85 Friendship-trained tube well mechanics and 85 solar mechanics are active and giving support in affected areas. To help people stay connected, 2 floating and 6 static solar-powered mobile phone charging stations have been installed.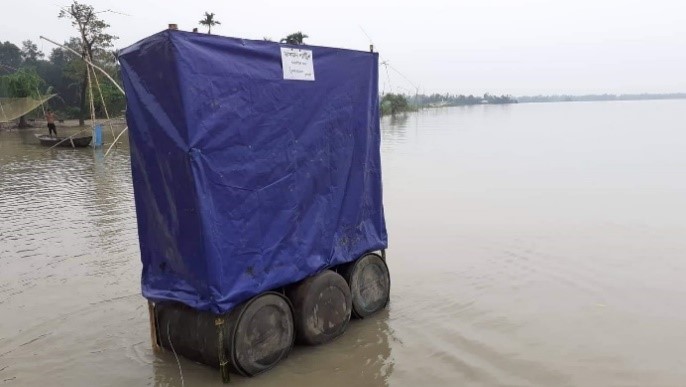 Friendship is preparing for a relief distribution program. 12,000 households have been targeted to receive food support starting this week. They will receive food packages containing rice, oil, lentils, sugar, salt, potatoes, saline, etc. 2,000 people will also receive cattle feed to help with the loss of livestock. Over 5,500 people are expected to receive medical care. Some new 30 tube wells and latrines will be installed, Bamboo bridges built to provide access in inundated areas, and repairs made to damaged structures including schools. Emergency medical camps are continuing. A shuttle boat service will also be available.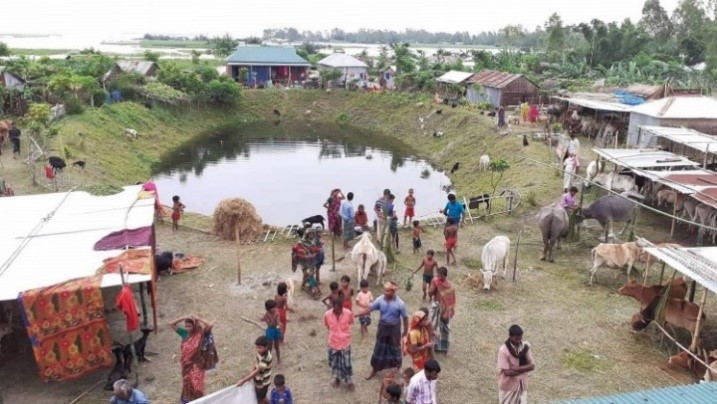 The beneficiaries themselves have been involved in the planning, development, and implementation of the distribution program in multiple ways. The Friendship Disaster Management Committees, which consist of a cross-section of members from each village were consulted about the needs of the flood-stricken communities. This information was then cross-checked with relevant government departments like the Department of Public Health. The field team exhaustively monitored and assessed the situation and also took the input of the local communities, leadership, and government in the development process, as per Friendship's usual practices.
Friendship is continuing efforts to raise funds for relief distribution and other emergency activities. We need your support. You can help us help them.
[Updated on: July 29, 2019]