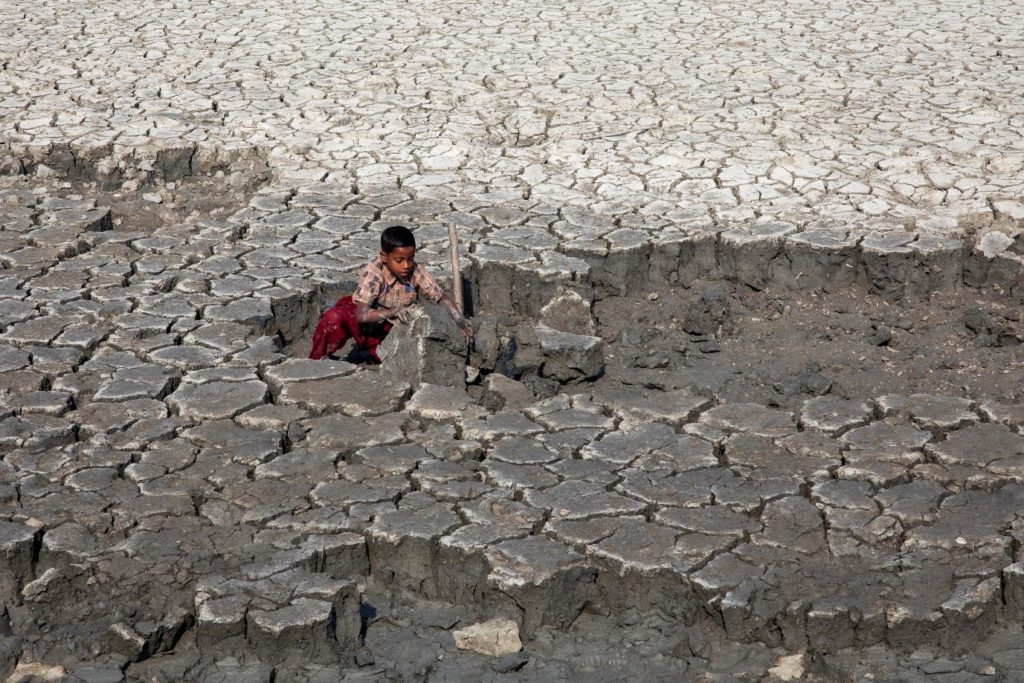 by LEOPOLDO MONCADA
October 29, 2021
The survival of our environment, ecosystems and natural resources currently hangs in the balance. The consequences of the anthropogenic climate breakdown are affecting the developing world disproportionately, although the impacts are clear everywhere. Wildfires are raging, sea levels are rising, and natural disasters are erupting across the globe. Climate scientists estimate that the earth could traverse the global warming threshold in the next decade, meaning that we have less than 10 years to battle the climate disaster before it is irreversible. As such, the upcoming United Nations Climate Change Conference, COP26, is yet another opportunity for world leaders to unite, negotiate and reach a consensus as to how to confront the crisis.

The UN Secretary-General noted that the outcomes of the previous Climate Change Conference were disappointing. "The international community lost an important opportunity to show increased ambition on mitigation, adaptation and finance to tackle the climate crisis," he said. Developed countries were unwilling to meet the demands of developing nations for financial support, instead urging for the creation of more NGOs and funds outside the Paris Agreement. The world's biggest emitters—India, China, Brazil and the United States—refused to commit to achieving net-zero CO2 emissions by 2050. Altogether the world leaders failed to agree on any rules pertaining to the regulation of the carbon market.

Certainly, there were some successes at COP25. New financial contributions were made to the Adaptation Fund from many European nations, in line with the Paris Accord's stipulation that all countries provide at least USD$100 billion per year by 2020 in climate finance to support developing countries. A "Green New Deal" was agreed upon with a climate-neutral target for 2050 and a new expert group was established to analyse how damage funding could be provided to vulnerable nations. However, activists, scientists and communities most exposed to the impacts of the climate disaster concur that they are far from sufficient. Indeed, the International Institute for Environment and Development (IIED) uncovered that less than 10% of climate finance to developing countries ends up reaching the local level.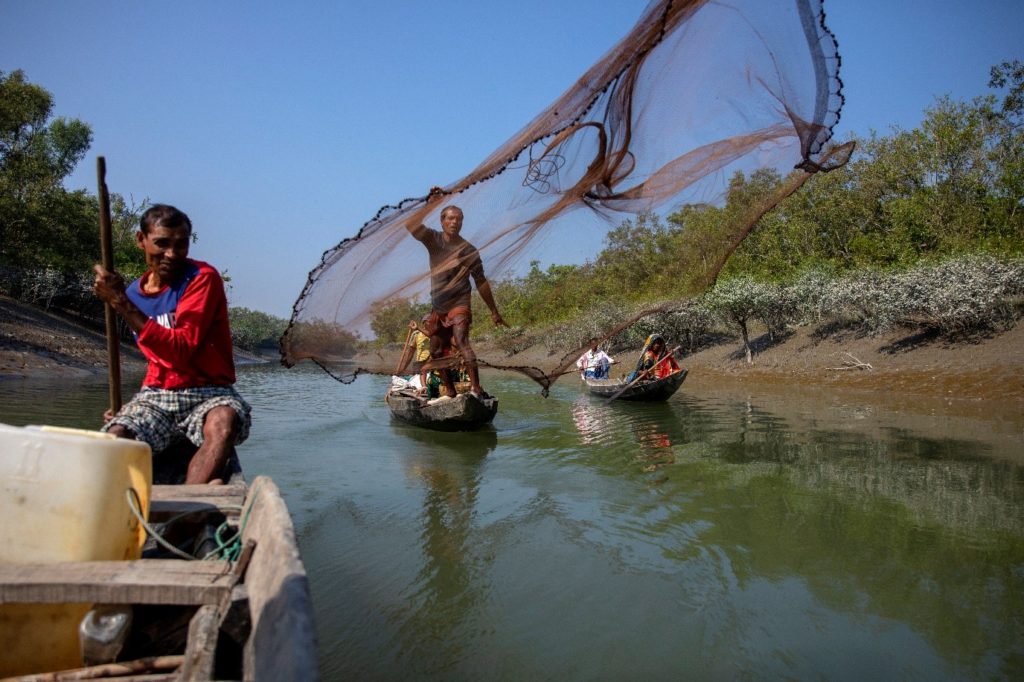 One of the key causes for concern is the lack of urgency with which politicians are acting and the vagueness of the climate action commitments they are proposing. Activists and experts across the world assert that many of the policy proposals outlined above are mere talking points, and often end up being more harmful to the environment. Belgian youth climate activist, Anuna de Wever deems these commitments a "smokescreen," positing that "often these vague long-term goals are being used in greenwashing speeches by politicians who won't acknowledge the real consequences of the set targets." The EU Common Agricultural Policy, for example, which was set up to protect local farmers and promote safety, food security and biodiversity has accelerated monoculture—a practice that harms the environment and local farmers.
Under the Paris Agreement, countries pledged to keep greenhouse gas emissions to zero by the end of the first half of this century, to ensure that global temperature levels do not rise to 1.5 degrees above pre-industrial levels. However, as it stands, we are nowhere near reaching such a goal. Anuna argues that this is ultimately due to the complacency of policy makers who "continue to minimise the climate crisis", because they are "so caught up in their own narratives and their capitalistic society, that they refuse to acknowledge it is pushing us off a cliff".
Yet, meeting these goals is imperative, particularly for nations that are bearing the brunt of the climate disaster, like Bangladesh. Bangladesh is at high risk, consistently ranking 7 on the long-term Climate Risk Index between 1999 and 2019. This is due to its exorbitant population density, its low elevation above sea level and the rampancy of poverty in the country. Moreover, its deltaic geography makes it naturally vulnerable to floods, storms, cyclones, droughts and landslides which have been intensifying every decade. Scientists project that by 2050, one in every seven Bangladeshis will be displaced by the consequences of the climate catastrophe.
As such, the work that Friendship's Climate Action team does is vital in adaptation and mitigating these consequences in its communities. The organisation works towards resilience by building preparedness and facilities—cyclone shelters, periodic mock drills to practice search, rescue and emergency assistance before/during tropical cyclones and facilitating community contingency funds. It also responds to natural disasters by distributing food and medical care and training and equipping youths and civil society to respond to climate disasters. Friendship rehabilitates communities by providing materials to build more durable homes and ensuring that these communities may have access to clean water and sanitation. Friendship's installations have given 80,000 people access to safe drinking water. Its 18 cluster villages shelter 4,000 people during floods and accommodate 25/30 internally displaced families in each of these for longer period. Friendship introduces integrated adaptation 'by incorporating basic services to the people in crisis with a commitment for survival, climate adaptation, poverty alleviation and empowerment.
Former UN Secretary-General Ban Ki Moon recognised Bangladesh as a world leader in climate adaptation, saying that the world has a lot to learn from the country. However, much remains to be done to address the needs of poor and vulnerable populations. Climate scientists and experts have been calling for serious and urgent action on the part of world leaders, governments, and international bodies.
One example of such calls to action would be that of climate scientist Dr. Atiq Rahman, executive director of Bangladesh Centre for Advanced Studies. Although Atiq is admittedly a sceptic of such conferences, much like Anuna, according to him talks at COP26 must centre around four goals: firstly, climate mitigation, which is "to reduce the impacts of climate change," secondly, climate adaptation which is the need "to reduce the risk of having impacts," thirdly, capacity building, which is essentially what allows for the implementation of the first and second, through the building of "capacities, knowledge, activation, research, policy," and lastly, the mobilisation of finance, because to achieve the first three "you need money."
Atiq claims that as the world's greatest emitters—the developed nations—owe the developing world compensation for accelerating anthropogenic climate change, for the sake of "global fairness and global justice." So, they must honour their pledge to provide USD$100 billion per year to countries of the third world. Indeed, because the people of Bangladesh bear the brunt of the consequences of climate change, he argues that the nation should demand that the first world provide support for the ailing Bangladeshi population, including ensuring "food security, safe drinking water security and energy security". COP26 is a prime opportunity for Bangladesh to demand a series of "securities" that they have been deprived of.
Ultimately Atiq noted that "things are going to get worse" unless the international community seizes the opportunity of COP26 to abandon partisan politics and empty pledges and to adopt measures in response to the climate disaster. If the world fails to act on mitigation, adaptation and capacity building, natural disasters will augment, poverty and inequality will rise and injustice will prevail, as vulnerable countries like Bangladesh will continue to incur the costs of a crisis to which they have contributed far too little for the consequences they are enduring.