The big question on World Refugee Day 2022: Could the developed world's generous response to Ukraine be coming at the cost of funds for other humanitarian crises?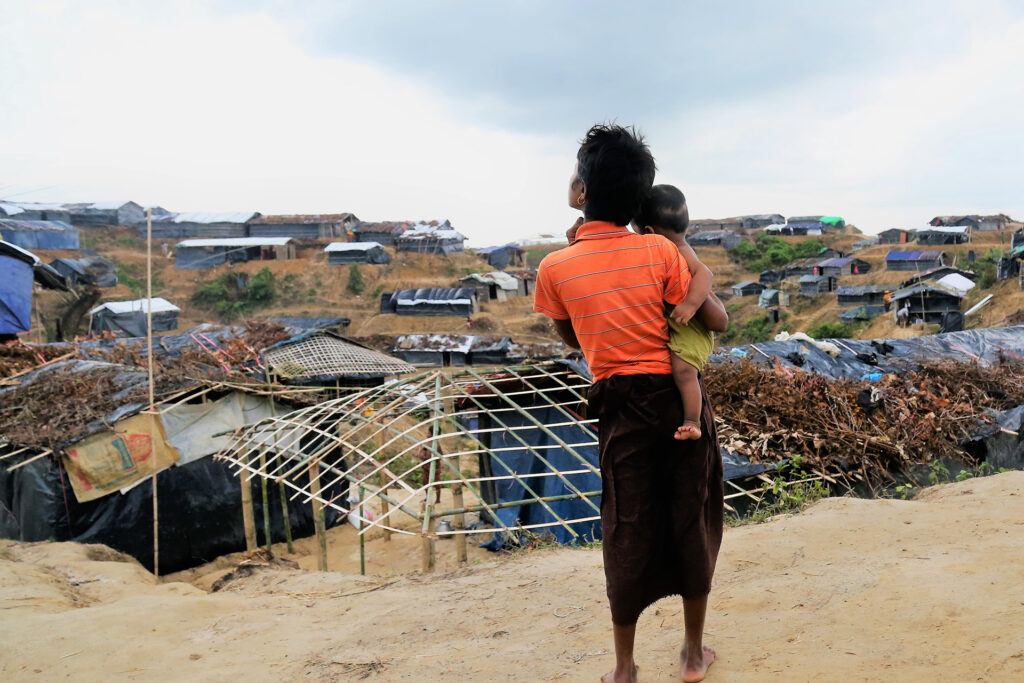 by Naushad Ali Husein
June 19, 2022
Russia's invasion of Ukraine has pushed the number of forcibly displaced people around the world to over 100 million people for the first time ever. But ironically, the crisis has given us reasons to be hopeful. With World Refugee Day around the corner, it's perhaps time to ponder this.
Because of the global solidarity for its victims, funds have arrived in favour of Ukraine at an unprecedented speed.
Every year, war, persecution, and climatic disasters displace record numbers of people. But usually, humanitarian support for impacted communities is largely underfunded. Inevitably, the headlines disappear in a few weeks, and the victims are forgotten.
The Ukraine crisis has proved that a different world is possible. In four months, USD 1.6 billion has been raised for Ukrainian refugees. Furthermore, the United States alone pledged USD 1 billion for the EU to absorb Ukrainian refugees.
Unequal response
But development workers fear that these funds might come at the expense of other prolonged humanitarian crises around the world. For example, in May, Sweden redirected one-fifth of its global humanitarian aid budget for 2022 to Ukraine. The move left a USD 1 billion gap in aid spending that had been earmarked for elsewhere.
In addition to the aid money, there is also military support for Ukraine. "I understand the necessity of [military spending]. It has proven necessary to respond to this crisis, unfortunately," United Nations High Commissioner for Refugees, Filippo Grandi, told CBC. "My only plea is here: don't take this away from development assistance."
So, while donations flow in for Ukrainian refugees, others struggle for support. Only 26% of the aid requirement for Yemen, and 23% of the requirement in Syria have thus far been met.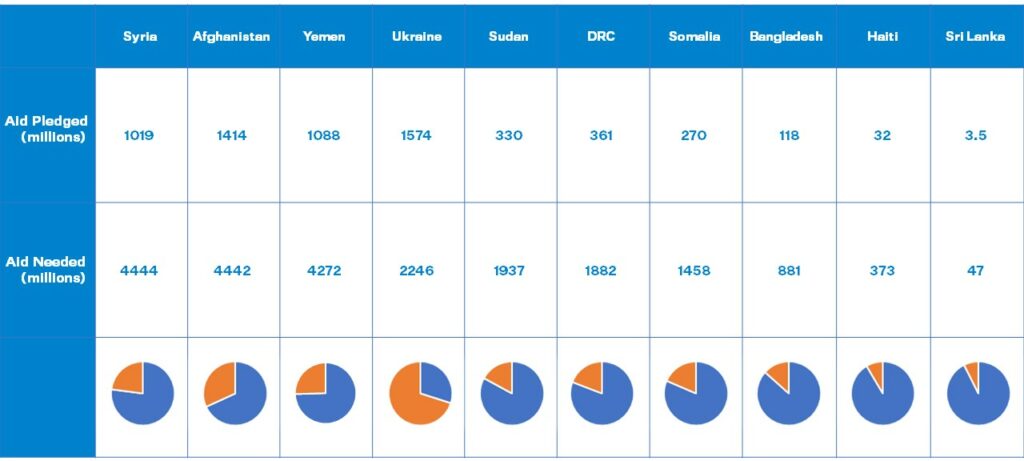 Some agencies like Oxfam are calling on donor countries to create new funds for Ukraine rather than redirecting humanitarian aid money.
Rohingyas: let us not forget
NGOs appealed for USD 881 million to meet the needs of 1.4 million Rohingya and host community members in Bangladesh. Of this, only USD 118 million or 13.4% is accounted for so far. There is no money for basic needs in healthcare, nutrition, security, sanitation and education.
United Nations High Commissioner for Refugees, Filippo Grandi said: "I am a bit worried […] with Ukraine and Afghanistan and a lot of other competing crises, we are struggling to draw support [for Bangladesh]."
"Fear is fear," he said. "You are afraid of bombs in Ukraine, as you are afraid of fighting in villages in Africa, or afraid of persecution and discrimination if you are a Muslim Rohingya. Everybody needs the same compassion."
Millions of refugees all over the world need our help. We have shown that we can be generous and compassionate. Let us extend that compassion to whoever, wherever, whenever it is needed.