Giving the Rohingya community tools to light their own future two years on from the Terror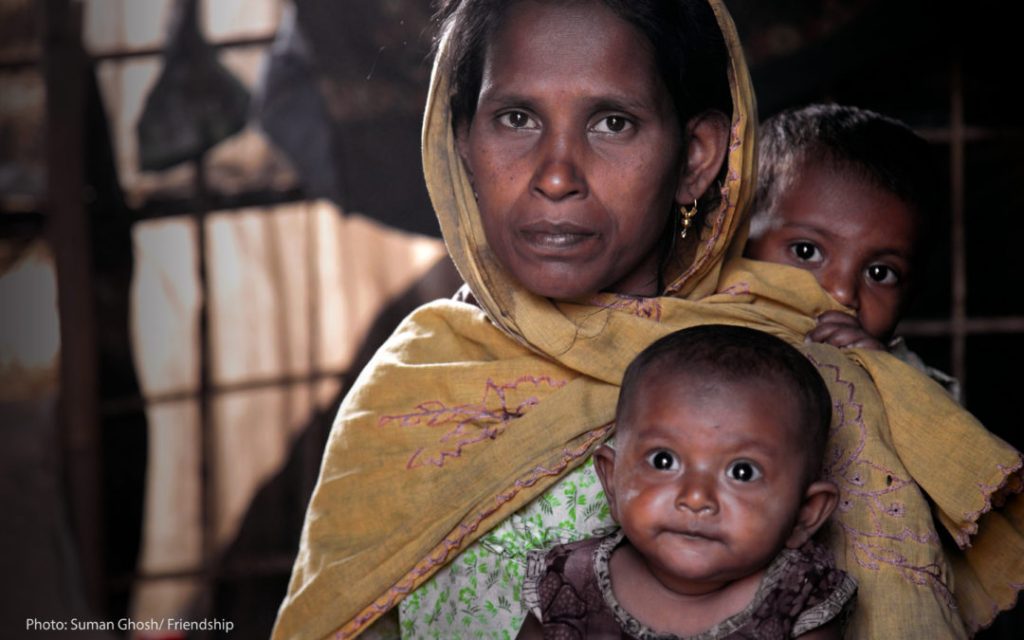 by Naushad Ali Husein
August 28, 2019
Latifa Begum's job is to deliver babies to life. But she remembers a moment two years ago, when she lost the will to preserve her own.
The Myanmar military had attacked her neighbourhood in Gufi, Buthidaung and trapped her 12-year-old daughter inside a house. She and her son could hear the girl's haunting screams from where they were hiding. Her final cry was a desperate plea for water. Latifa's son ran out towards his sister, only to be shot himself.
Latifa remembers everyone frantically fleeing the village, but all she could do was move towards the house where her children lay dead.
Her teenage neighbour pulled her away from the house, and back to her senses. Minutes later, this boy was shot, and died while he was still holding her hand. She tries to hold back tears as she remembers having to abandon him. "Ask me about anything, but not what happened in Myanmar," she says. "It reminds me of the children I lost."
Two years ago Latifa arrived with the largest diaspora of our times, fleeing genocide in Myanmar. Like her, many had faced unspeakable trauma, and lost all or most of their worldly possessions.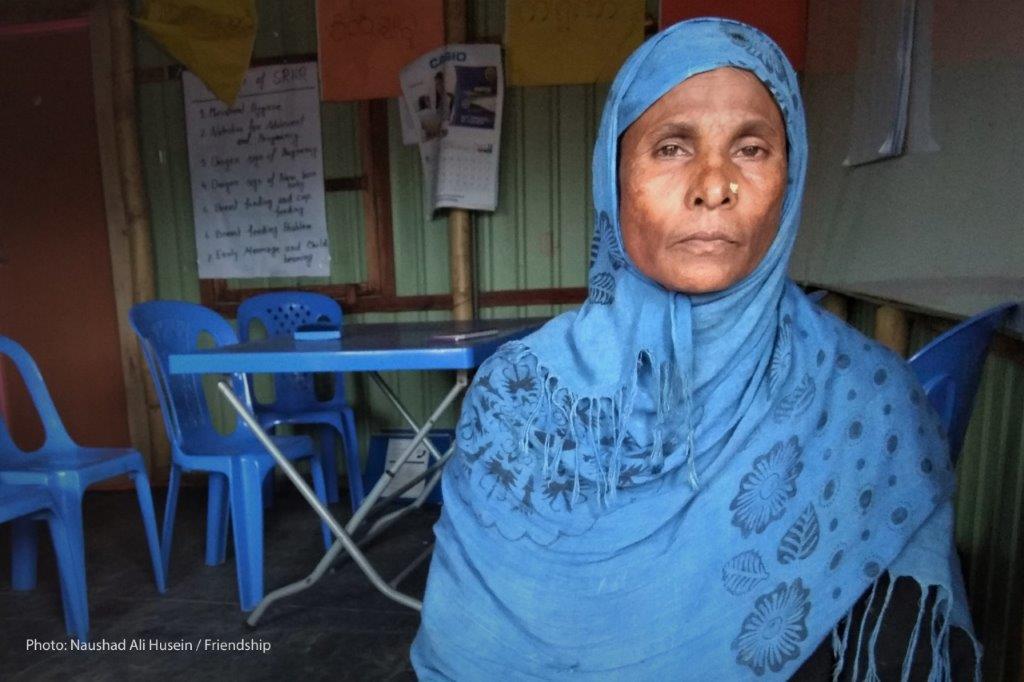 A past filled with terror and loss, and a future even less promising
Upon arrival of the Rohingya, the Bangladesh government and development community sheltered hundreds of thousands of people and provided basic needs – an unprecedented and heroic humanitarian effort. But two years on, there is still no pathway towards repatriation or eventual rehabilitation for the Rohingya community.
Latifa is among a million exiled in a refugee camp, with no citizenship and no opportunities to obtain a formal education or be financially self-sufficient.
"The development community has succeeded in giving the Rohingya plenty of material things: Food, shelter, basic healthcare," says Friendship founder Runa Khan. "Our efforts in the camps aim to equip the community to one day be rulers of their own destiny."
Each morning Latifa arrives at the Friendship Birthing Centre in camp 11 and joins the "change-makers" — teams of women who go from door to door within their blocks, educating women on hygiene, maternity concerns and combatting gender-based violence. She is also a skilled midwife. "I get happiness from my work, and I learn from it," she says.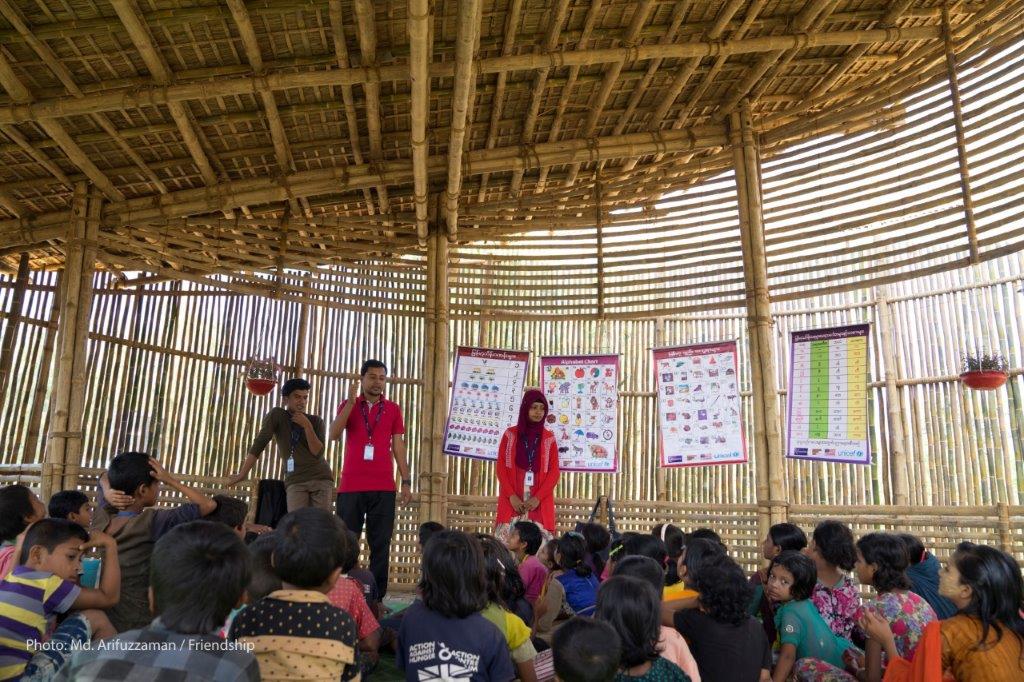 Cultivating leadership
Friendship has trained 80 camp residents like Latifa Begum to be influencers in their communities — 40 men and 40 women who disseminate information in an effort to change attitudes and behaviour around hygiene, maternal health and gender-based violence. Much of their job is to address behavioural and social problems resulting from the trauma and hopelessness.
The same principles drive Friendship's education program. Friendship runs 52 learning centres in partnership with UNICEF and 12 learning centres independently. Schools in the camp cannot give Rohingya students any certification that will allow them to pursue further education. However, the learners are given language and mathematical skills, with a code of ethics built into their lessons. Meanwhile, practical skills are taught alongside opportunities to develop creativity. Therefore, for whichever society they are part of in the future, they are equipped to be virtuous and contributing members of it.