Star aerial photographer and environmentalist Yann Arthus-Bertrand joins Friendship's Everybody Needs Friends and Heroes campaign
by NAUSHAD ALI HUSEIN
June 29, 2021
The fate of humankind is inextricably linked to that of the planet, and Yann Arthus-Bertrand is a master narrator of that shared story. As the world heads towards a tipping point that could herald catastrophe for humanity, Yann has not only documented the impacts of climate change on communities around the world, but made us stop and think about our role in it.
A photographer, filmmaker, reporter and environmentalist of global renown, Yann has roamed the world in search of heroes—people who act, commit and give selflessly to make their world a better place. This quest led him to Friendship founder and executive director Runa Khan a decade ago, when he visited Bangladesh for an episode in his television series Vu Du Ciel (Seen from the Air).
"When creating these programmes I focused a lot on people who do something, who share, give, and have a slightly more joyful look in their eyes because of that," said Yann. "People who help and who love. And that's how I met Runa and her husband, and I was fascinated by her charisma."
Runa had founded Friendship which had been delivering essential services such as healthcare and education to the isolated sandbar island landscapes in the north of the country—one of the most climate-impacted areas of the world.
Since then, as the Friendship community has multiplied, and expanded to unaddressed and climate-impacted regions around Bangladesh, so has the friendship between Runa and Yann.
On June 29, 2021, Yann joined Friendship's Friends and Heroes campaign, which seeks to highlight everyday heroes in and around Friendship risking their lives during the pandemic in some of the remotest, most climate-impacted areas in the world to give their communities a life of dignity and hope.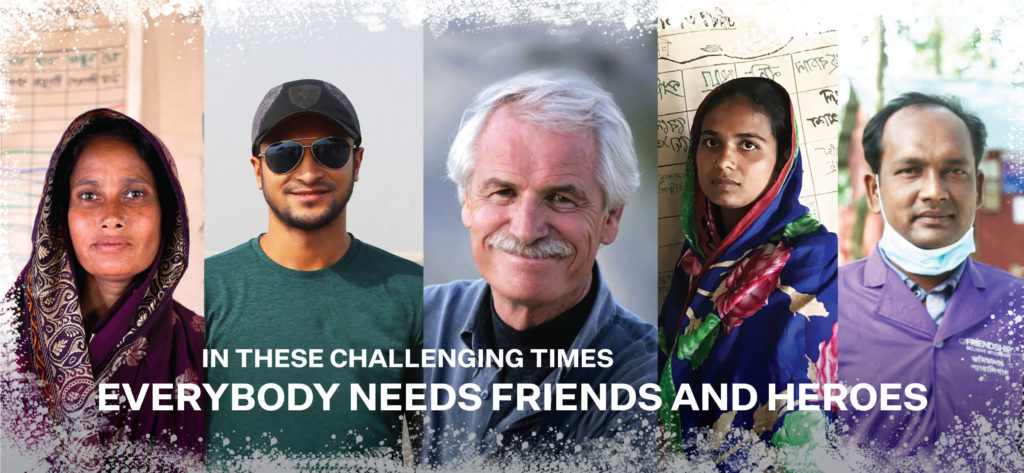 These heroes include the medical teams dedicating their lives to work year after year on hospital ships away from their home and family; the doctors and nurses travelling up and down remote rivers, performing life-changing surgeries; the community paralegals combatting child marriage and exclusion from public services; down to the girls and boys from the Friendship schools who, whilst studying in often treacherous climatic conditions, achieve stellar results year after year.
The campaign uses the influence and appeal of global personalities like Yann to highlight the true heroes of our age: the frontliners on the battleground of the climate crisis. The first phase of this campaign in February, featured world no. 1 cricket all-rounder, Shakib Al Hasan, who joined the Friendship team in the chars, and, impressed by the resilience of these isolated, river-island communities, lent his voice to raising awareness about their struggles.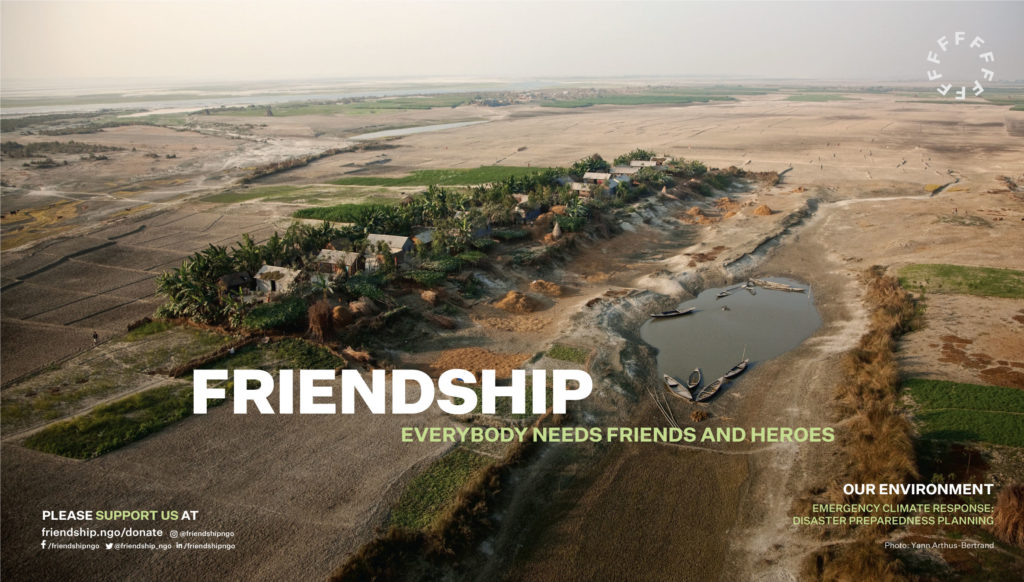 The second phase of the campaign will feature Yann's signature aerial photography, showing the effects of climate change in low-lying Bangladesh, where natural disasters are increasingly commonplace. The images follow communities for whom environmental migration is a way of life, and whose resilience and courage are an inspiration for us all in a world of escalating disasters.
"This country which is one of the biggest deltas in the world, which is one of the most populated countries in the world," said Yann. "160 million inhabitants, who are stuck between the Himalayan glaciers which are melting, with a lot of floods, with cyclones coming from the other side, from the sea. And you think that this country only emits 0.3 tons of CO2 [per person] per year, while the Americans emit 18 tons. So, an incredible injustice! And yet these are countries that are already suffering from climate change.
"It's a country for which I have a lot of affection and tenderness, firstly because I have a lot of friends there, but above all because of this will to survive on a daily basis. We tend to complain all the time that we don't have enough, when we have far, far too much compared to them."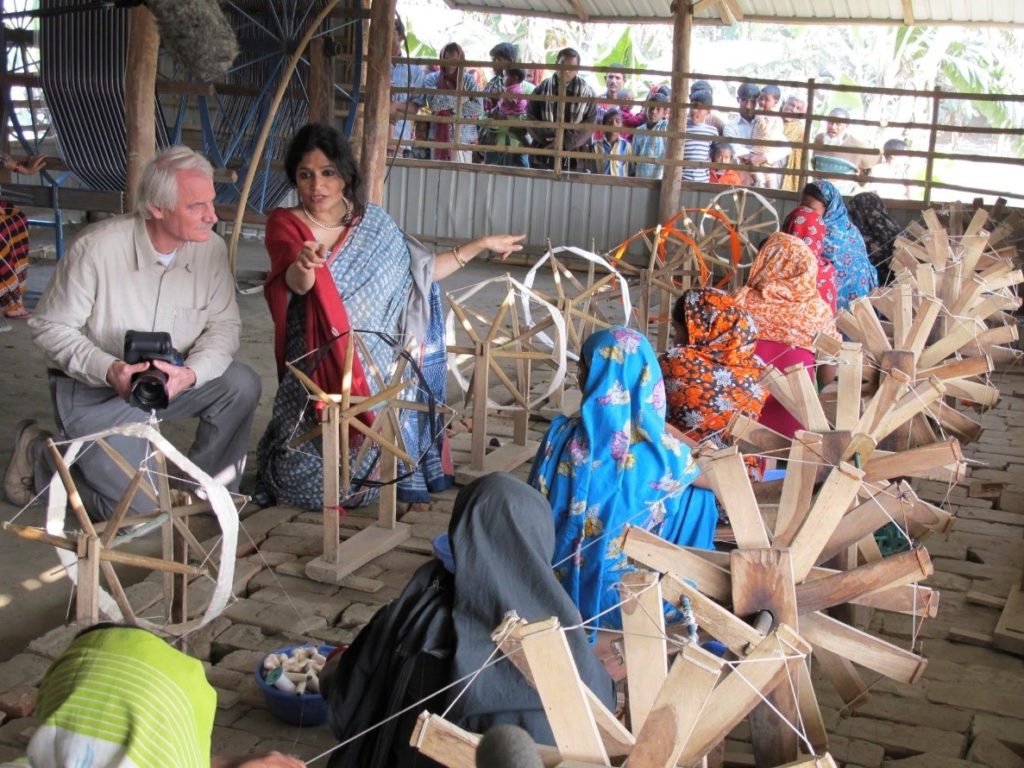 Over 20 years of working with climate-impacted communities, Friendship has developed an integrated development model and applied it successfully in some of the most vulnerable communities in the world. With over one billion people in the world living in desperate climactic and socio-economic conditions, these solutions developed in the global south, could have an enormous potential in being shared with governments and stakeholders around the world.
And at the heart of the solutions that Friendship brings, are the heroes who make a real difference every day in their communities and in the world.