Friendship hosts a meeting with journalists ahead of International Women's Day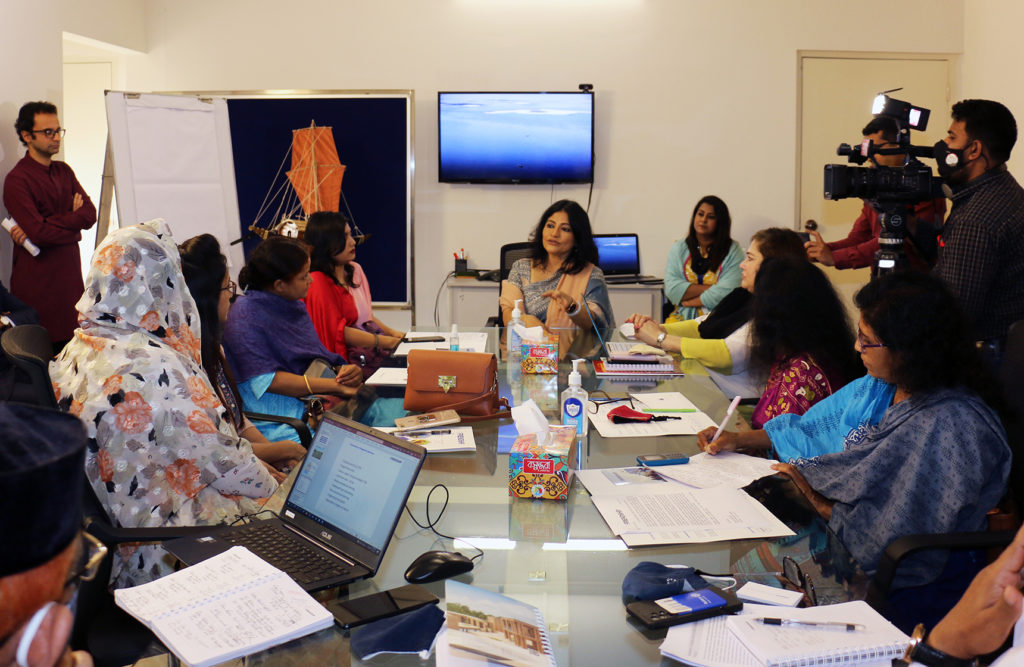 FRIENDSHIP NEWS DESK
March 3, 2022
"Empower just one woman," was Runa Khan's appeal to a meeting of empowered journalists from some of Bangladesh's leading media outlets in the lead-up to International Women's Day 2022.
"If each of us empowers one woman, we can be a community of empowered women," she said at the event, held at Friendship's head office in Dhaka. Runa Khan, Founder, Friendship, spoke about her vision for a just and sustainable world powered by a community of equal and harmonious men and women.
She said women bring specific strengths to humanity, which have shaped civilisation. "Certain things a woman inherently knows," she said. "A woman who has no literacy and no numeracy still has all the intelligence to run a household—something that most men would find difficult to."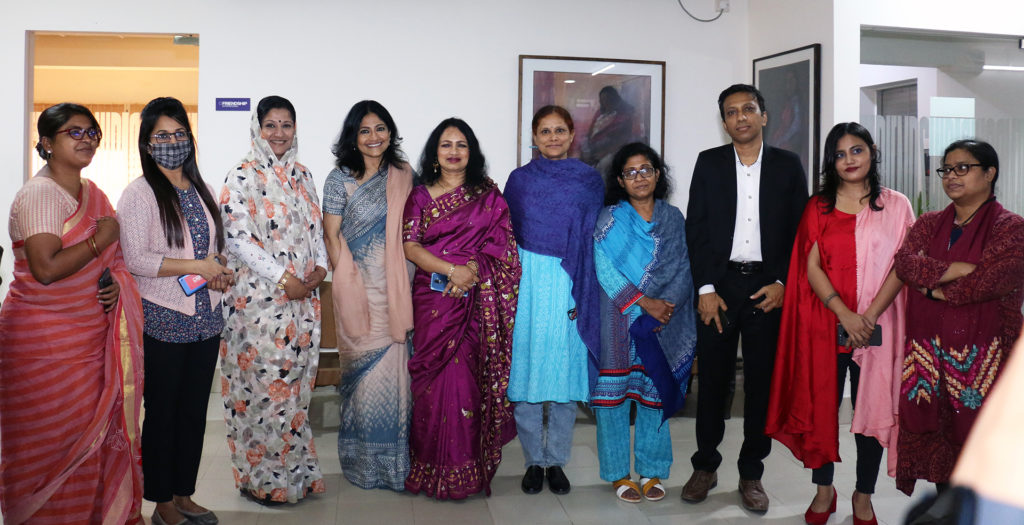 Friendship doesn't create programmes exclusively for men or women, because the aim is not to alienate anybody, she said. However, the programmes are targeted to communities in a way that will significantly improve the conditions of women. She said leadership need to be nurtured at every level – from the biggest boardrooms to the remotest villages.
"It's not men or women separately, but together that we will grow and create a sustainable tomorrow."
The event was attended by representatives from DBC News, Dipto TV, the daily newspapers Jugantar, Observer, Samakal and Dhaka Tribune, the women's magazine Rodoshee, the national news agency BSS, and the Ministry of Information's Press Institute of Bangladesh.
Representatives from Friendship's six sectors—Health, Education, Sustainable Economic Development, Inclusive Citizenship and Climate Action—presented the work done by their programmes to empower women and marginalised communities.
"I look forward to a day where we do not need Women's Day," said Runa Khan. "I look forward to when we can come together as equals and celebrate Humanity Day."