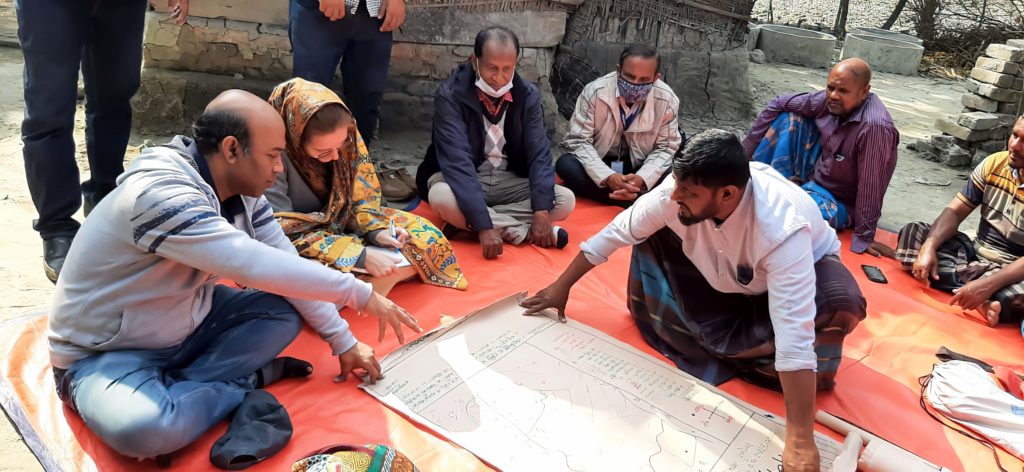 by AMANDINE BOURGUEIL
February 17, 2022
Snuggled up in my duvets on a rainy morning, as I used to do when I was living in Belgium, I turned on my phone to start my day. A notification from Friendship, a Bangladeshi social purpose organisation, got me straight out of bed to tell me that I was going to their country of origin. After many months of waiting and perseverance, I was thrilled to be going to the South-Asian nation to complete my research and internship. Within a week, I completed the necessary preparations, the last details were seen to, and I packed my suitcase and found myself sitting in an airplane headed for a new adventure. I was overwhelmed with excitement and also fear, but most of all with a sense of the unknown.
Through the days, months, opportunities, collaborations and events, I met beautiful people; deconstructing pre-conceived stereotypes and prejudices that I had against the culture and opened my mind to unlikely events. I travelled, met communities cut off from modern infrastructure and amenities—a very stark reality for some; met people who are caring and loving of humanity; and discovered a shared passion to bring a smile to people in need. I learned to put my personal problems aside for the sake of a community and society.
Bangladesh is a welcoming society; a society of sharing, of knowledge, but above all, a society that is suffering the consequences of climate change. I have seen it with my own eyes: roads devastated by the intensification of catastrophic events such as cyclones, or the disappearance of land due to flooding and riverbank erosion. A population that tries to adapt and survive unpredictable and uncontrollable events. A population that has the unfortunate merit of putting in place many strategies to keep its head above water.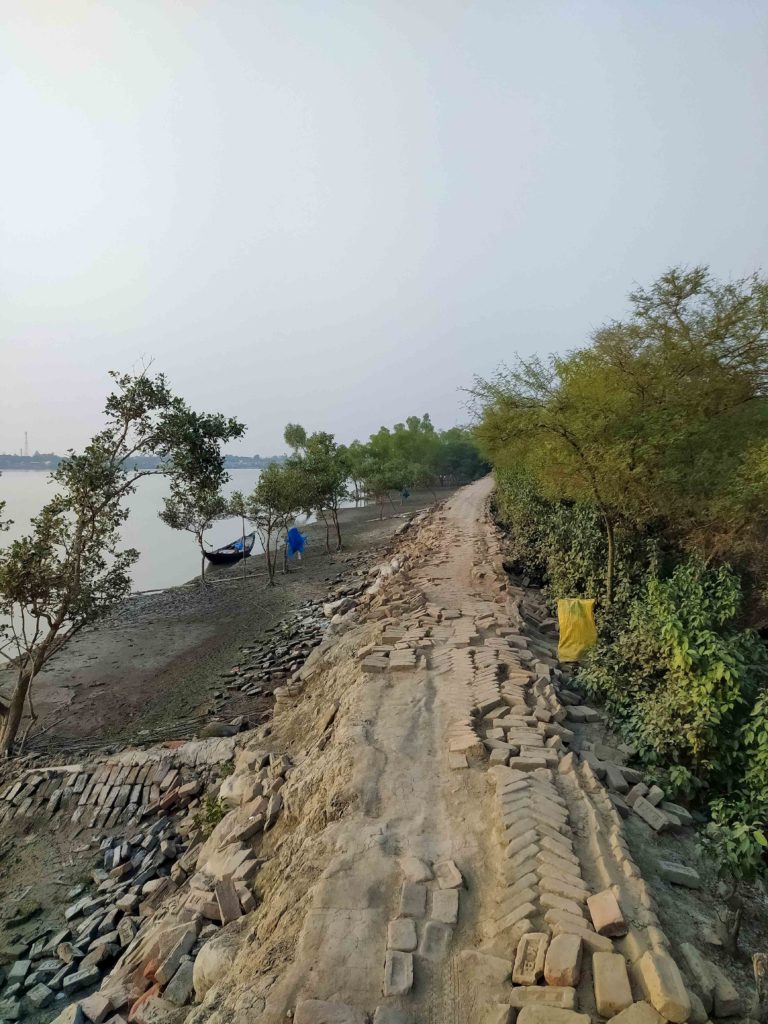 However, the consequences, the losses and the damage go beyond what one can imagine. Losing one's home to flooding on numerous occasions, losing one's livelihood several times a year, or not having a place to live pushes some people to regularly move around within the country. These communities are often the most vulnerable. They have no choice but to move, forced from their homes and in search of new opportunities or in search of a better future for themselves and their children. Climate change is exacerbating this trend, forcing many people to flee, depriving them of shelter and the basic protection it can provide. Internally-displaced people suddenly find themselves stripped of their means of survival. In other words, it leads to impoverishment, social isolation, exclusion from health, welfare and education provision, the breakdown of social relationships and support structures, and the undermining of authority structures and social roles.
In this context, many NGOs are on the ground to bring humanitarian aid to these families. For example, Friendship attempts to rehabilitate displaced people by building resilience to reduce the vulnerability of communities. To do this, it has implemented a raised cluster village, known as a plinth, built on an oval-shaped mound that is above flood level. Each plinth can permanently accommodate 20-25 families and 70-100 displaced families with livestock and personal belongings in case of an emergency.
A few days before returning to my native country, I can say that I have filled my mind with knowledge, memories, encounters, shared moments and above all an unforgettable experience. I take with me research to analyse, a new person that I have built on in-situ, a passion for this subject throughout the world, and finally the desire to improve the situation of certain populations in view of inevitable change.
Amandine Bourgueil is the final year of her Master's degree in Population and Development Sciences at the University of Brussels. Inspired by and passionate about climate change and migration issues, her interests have been focused on Bangladesh. She recently completed her internship with Friendship.