Friendship school students participate in the European Youth Event in France, tour Luxembourg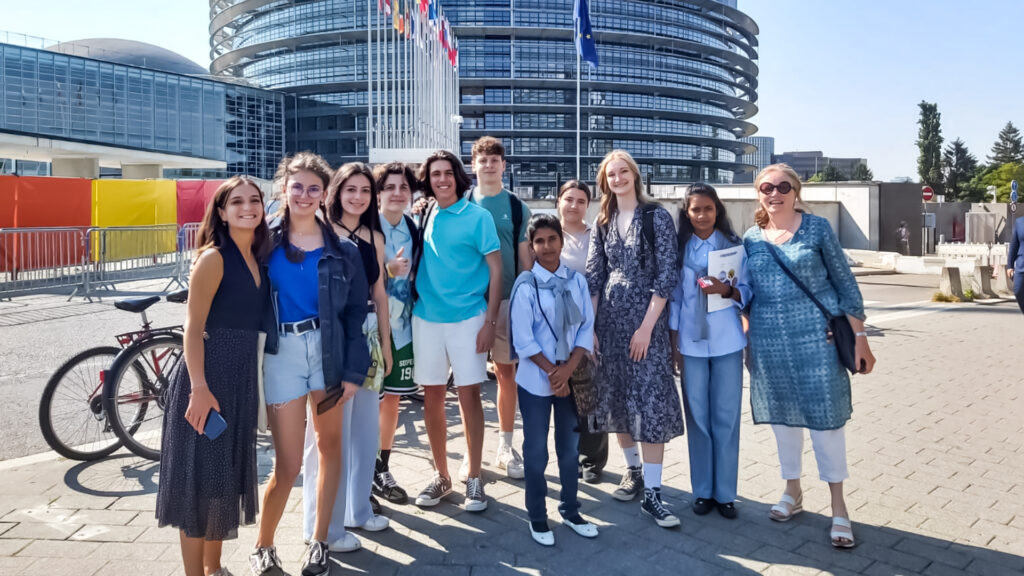 by Tahmeed Chaudhury
June 25, 2023
Born on shifting river islands (chars) of the Brahmaputra, Mosammat Rupali Khatun and Mosammat Nurunnahar Khatun had never ventured beyond their communities, not even to the capital, Dhaka. In June, 2023, they travelled to Europe to attend the European Youth Event (EYE), held at the European Parliament in Strasbourg, France.
Rupali, a recent Secondary School Certificate (SSC) examinee from Friendship Secondary School Batikamari, and Nurunnahar, also a recent SSC examinee from Friendship Secondary School Paglar Char, were selected to represent marginalised char communities, who are at the forefront of the climate crisis and are forced to relocate multiple times when their homes were swallowed by the river. The inhabitants of chars are subjected to pressing humanitarian challenges, from isolation, absence of infrastructure and poverty to healthcare emergencies and frequent climatic disasters such as floods and land erosion.
Both Rupali and Nurunnahar grew up at the heart of such crises, and according to Rupali, her family had to be climate-displaced migrants 13 times in her short life experience thus far. Their journey from chars to the European Parliament illuminated the struggles of char communities on a global scale. "Growing up, I always wanted to explore different countries, but the possibilities seemed dim," says Rupali. "I am grateful to have received an opportunity to fulfill this dream and represent my people."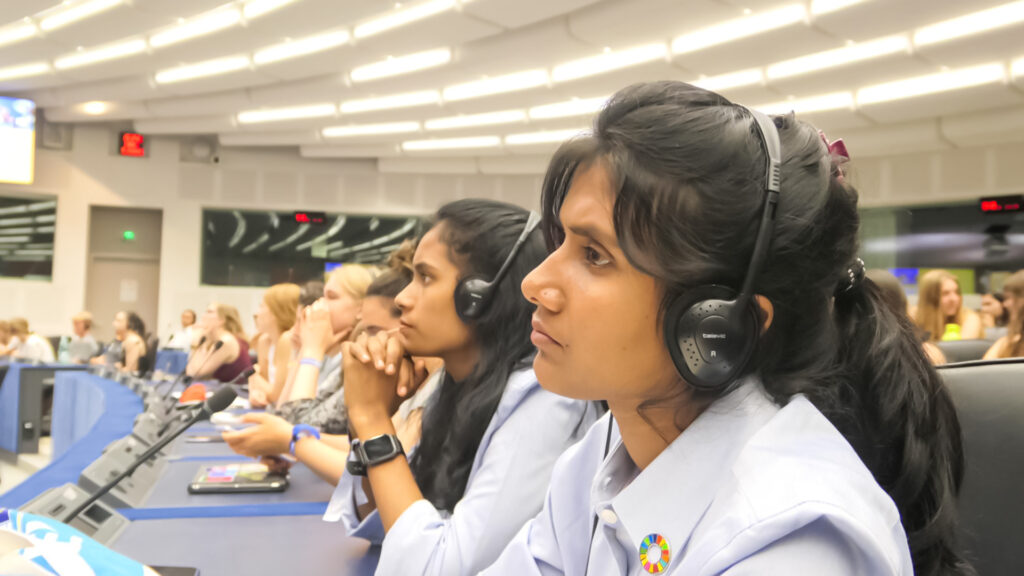 The EYE presents youths aged between 16 and 30 from all over the world with opportunities to exchange their views with experts, activists, influencers, and decision-makers at the heart of European politics and share their ideas on the future of Europe and the world. The event centred on inclusiveness, correlation, and a strong commitment to giving young people a voice; themed around several sensitive global topics such as climate justice, environmental protection, and climate activism.
The girls attended four sessions in the European parliament; telling climate stories, climate justice, creating space for youth engagement for climate justice, and tackling plastic pollution in the oceans. "We learned simple techniques we can use to protect our environment, such as the use of recycle bins to dump wastes or recycling plastic; and were enlightened about the importance of our roles as climate justice activists," says Nurunnahar.
Rupali was fascinated by the concept of global citizenship that she learned during the event and wants to use the concept to make a difference in her community. "I want to create the concept of village citizenship in my char where I will form a group of young people who will collaboratively engage in environment protection—from planting trees to making homestead gardens," she says.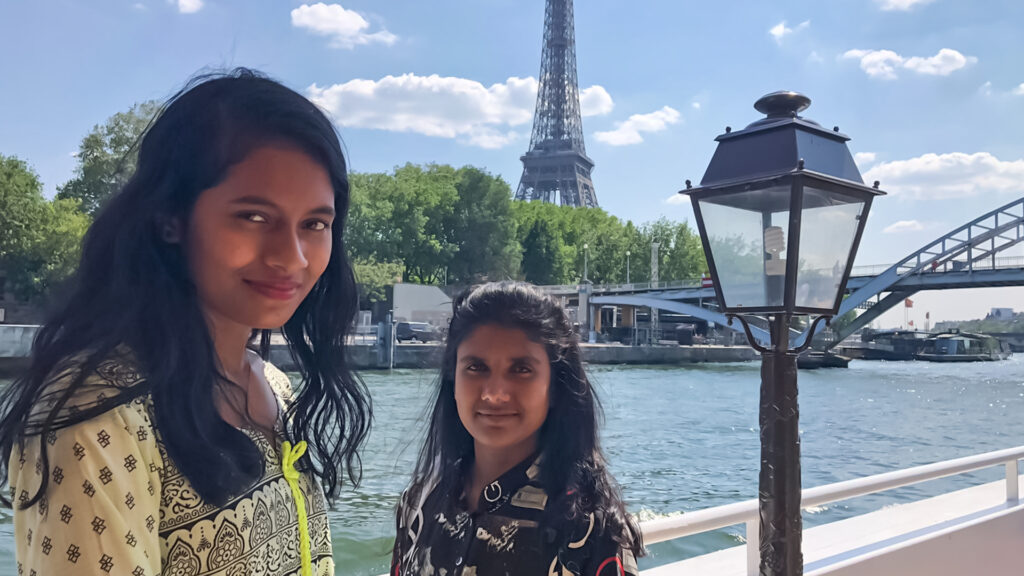 The visit also allowed students from Bangladesh, Luxembourg, and France, who participated in Friendship's Inter-School Connectivity Project (ISCP) to meet and interact in person for the first time. The ISCP is a platform developed by Friendship's education sector that allows Friendship school students from the chars to interact with peers from France and Luxembourg to discuss climate change and share knowledge and experiences on culture, language, and other learning activities.
The teens excitedly shared their stories of interacting with their friends face-to-face for the first time. "We learned about their cultures and talked about personal habits and interests. We discussed the future and how we can become climate activists," says Rupali. "Living in a developed country, their lives are very different. They were shocked to hear about the floods and how we have to shift homes so frequently. It was nice getting to know each other while exploring the streets of Paris and dining with them," adds Nurunnahar.
The duo also made time to visit landmarks and tourist spots, including the Eiffel Tower and the Seine River in Paris and the Golden Lady and the Rhone River in Luxembourg. "The roads are very developed and clean and the footpaths are nice to walk on," says Nurunnahar. Rupali gleefully joins in, "It's so hot here at home, but it's mostly cold there (Paris and Luxembourg). The sun sets at 10 PM and everyone eats at 6 in the evening and then everything closes down."
Friendship founder Runa Khan said, "I am so happy to see our Friendship school students from Bangladesh participating at the European Youth Event 2023 in Strasbourg. Our online programme between our char children and schools around the world, especially Europe, is a wonderful exchange and learning program. Now they're present together at the European Parliament—it gives me hope of boundaries breaking towards one global community around the world."