by Marc Elvinger, Chairman Friendship Luxembourg
Chères amies, chers amis,
Dear Friends of Friendship (translation below),
« Pour mesurer de façon systématique les changements survenus chez les enfants en raison de la mise en œuvre des activités parascolaires du programme d'éducation de Friendship, nous avons intégré une composante « Empathie et Sensibilisation » dans le test de performance. Cette composante a été divisée en trois sous-composantes: le respect des problématiques liées au genre, les croyances personnelles et la sensibilité aux problématiques sociales. Les résultats montrent que les étudiants de Friendship performent mieux que les étudiants des autres écoles dans chacune des trois composantes ».
Parmi toutes les bonnes nouvelles qui jalonnent l'évaluation externe que nous avons confiée au « Institute for Education and Research (IER) » de l'Université de Dhaka, c'est sans doute celle qui m'a fait le plus plaisir ! Ensemble avec celle que l'assiduité exceptionnelle dont faisaient preuve nos élèves était directement liée au fait que nos écoles leur offraient un « punishment free space » !
Que nos élèves excellent lors des examens par rapport aux moyennes nationales, nous le savions déjà. Il n'en est pas moins bon de le voir confirmer par des évaluateurs indépendants qui se sont par ailleurs assurés qu'aux notes ainsi obtenues aux examens correspondait bel et bien un niveau de connaissances supérieur, et ce dans toutes les matières.
Dernier élément fondamental que je relèverai ici, tout en renvoyant pour le surplus au document de synthèse ainsi qu'au rapport complet pour votre parfaite information: l'évaluation met en lumière que l'appropriation très forte des écoles par les communautés constitue un facteur majeur de leur succès; et, inversement, que les écoles produisent, au sein de ces communautés, un impact qui va bien au-delà du seul fait d'assurer aux élèves une éducation formelle de qualité. Cet effet synergétique et le cercle vertueux qui s'en suit ne sont assurément pas limités au programme Education de Friendship mais au contraire caractéristiques de l'ensemble de ses interventions.
C'est depuis plus de 10 ans que, grâce à ses donateurs et à la Coopération luxembourgeoise, Friendship Luxembourg appuie de façon importante ce programme et c'est donc une très grande satisfaction de voir confirmer son exemplarité à l'issue d'une évaluation indépendante. Et loin de se reposer sur ses lauriers, l'équipe de Friendship au Bangladesh a d'ores et déjà développé un programme d'action détaillé en vue de la mise en œuvre des recommandations faites par le rapport.
Certaines de ces recommandations, telle que l'augmentation du nombre de communautés bénéficiaires, la généralisation des écoles secondaires et l'intensification de la collaboration avec les autorités pour que celles-ci s'inspirent du « modèle » que Friendship a su développer, requièrent de mobiliser des ressources supplémentaires !
J'espère que le rapport d'évaluation viendra nous aider dans cet effort ! Et que nous pourrons compter sur votre appui à cet effet ! Le rapport a d'ailleurs fait l'objet d'une présentation par ses auteurs lors d'un Webinar ce jeudi 19 novembre 2020 avec la participation, entre autres, du Ministre de l'Education du Bangladesh, de la Coordinatrice Résidente des Nations Unies au Bangladesh et du Directeur de la Coopération luxembourgeoise. Vous pouvez voir ou revoir ce Webinar via ce lien.
Nouveau Pop-Up Store à la Belle Etoile
Alors que les dons et les subsides restent – et de loin – notre principale source de revenus, nous nous efforçons de diversifier ceux-ci. Par la commercialisation de nos produits textiles Friendship Colours of the Chars, nous assurons un travail digne à des centaines de femmes dans nos régions d'intervention. Depuis juin, ce sont près de 35.000 masques réutilisables en coton que nous avons vendus au Luxembourg dans le cadre de notre campagne « No Business as Usual – Des Masques de Protection pour Tous ». N'hésitez pas à commander vos masques moyennant ce bon de commande.
Dans la foulée de nos Pop-Up Stores de la Côte d'Eich et de la Grand-Rue, c'est désormais à la Belle Etoile que vous pourrez nous trouver jusqu'au 24 décembre avec nos masques, foulards, bijoux et articles de maison – au demeurant des cadeaux idéaux pour les jours de fête qui s'approchent.
Bien-sûr, l'ambiance n'est pas spécialement à la fête ces jours-ci. Mais quand nous voyons les conditions dans lesquelles, en pleine pandémie et de crise économique, nos équipes et nos communautés font face au Bangladesh au jour le jour, nous n'avons aucune envie de faire grise mine ! C'est donc avec le sourire que nous comptons bien vous accueillir à la Belle Etoile !
Merci, toujours, pour votre appui.
Marc Elvinger
Président Friendship Luxembourg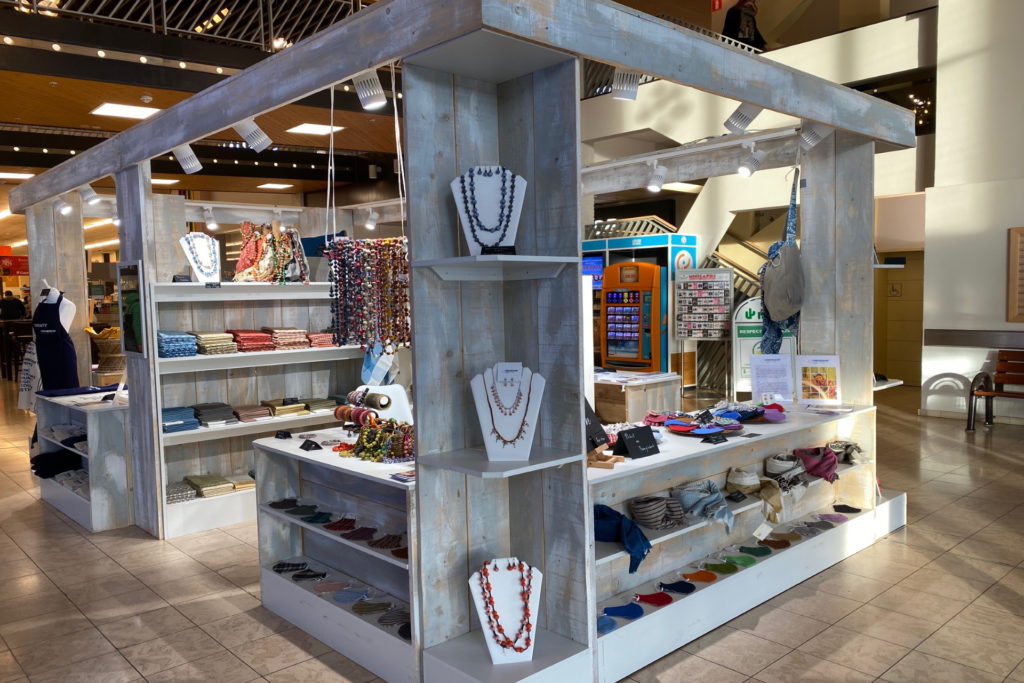 ---
An external evaluation confirms the excellence of the Friendship Education program
Dear Friends of Friendship,
"To systematically measure the changes that occurred in children due to the implementation of Friendship Education Program's extracurricular activities, we incorporated a component called 'Empathy and Awareness' in the achievement test. The item was divided into three sub-components: respecting gender-related issues, personal beliefs, and awareness about social issues. The results show that Friendship students scored better than non-Friendship students did in all three components".
Of all the good news arising from the external evaluation by the Institute for Education and Research (IER) of Dhaka University, this is certainly the one that made me most happy – along with the finding that the exceptional attendance rate of our students was directly linked to the fact that our schools offered them a "punishment free space".
Whereas we already knew that our students excel in exams compared to national averages, it is still good to have this confirmed by independent evaluators, who in addition confirmed that the better marks achieved in the exams do indeed correspond to a higher level of knowledge in all subjects.
One more point I want to make here, while inviting you to download the summary document and the full report for more details, is that it highlights the fact that the strong sense of ownership of the Friendship schools by the communities is a major factor in their success, and, conversely, that the schools have an impact upon these communities that goes far beyond simply providing students with a quality formal education. This synergetic effect and the resulting virtuous circle are not features solely of Friendship's Education program, but are characteristic of all its interventions.
Thanks to its donors and to the Luxembourg Cooperation, Friendship Luxembourg has been providing significant support to this program for more than 10 years and it is therefore a source of great satisfaction to see its exemplary nature confirmed by an independent evaluation. Far from now resting on its laurels, the Friendship team in Bangladesh has already developed a detailed action plan aimed at implementing most of the recommendations made in the report.
Some of these recommendations, such as increasing the number of beneficiary communities, expanding the secondary school network and working more closely with the authorities to build on the 'model' that Friendship has developed, of course require the mobilization of additional resources!
I hope that the evaluation report will assist us in this effort and that we can count on your support in this context! The report was also the subject of a presentation by its authors during a Webinar this Thursday, November 19 with the participation of, among others, the Minister of Education of Bangladesh, the Resident Coordinator of the United Nations in Bangladesh and the Director of Cooperation of Luxembourg. You can see or review this Webinar via this link.
New Pop-up Store at Belle Etoile
While donations and grants remain – by far – our main source of income, we are striving to diversify our income. Through the marketing of our Friendship Colours of the Chars textile products, we ensure dignified work for hundreds of women in our regions of intervention. Since June, we have sold nearly 35,000 reusable cotton masks as part of our "No Business as Usual – Protective Masks for All" campaign in Luxembourg. Don't hesitate to order your mask using this order form.
After our Pop-up Stores in Côte d'Eich and Grand-Rue in Luxembourg city-centre, you can now find us at Belle Etoile until December 24 with our masks, scarves, jewellery and household items – ideal gifts for the upcoming festive season.
Of course, the general atmosphere is not particularly festive at the moment. But when we see the conditions which our teams and communities in Bangladesh are dealing with on a daily basis in the midst of the pandemic and the resulting economic crisis, we have no wish to grumble! It is therefore with a smile that we look forward to welcoming you at Belle Etoile!
Thank you, always, for your support.
Marc Elvinger
Chairman Friendship Luxembourg