Artwork by 10-year-old Samima, student of a Friendship Learning Centre in the Rohingya refugee camps.
Building people with character is core to strengthening the future of our planet
by Claire Hamid
Many of us learn ethics simply through the inevitable turbulence of growing up; encountering the basic concepts of "good" and "bad" as we face our own dilemmas as children. We learn it is wrong to sneak candy from the local grocery, just as we learn it is right to share toys with our playmates. But learning ethics without knowing why they should be followed makes it difficult to adhere to them later on in life. Incorporating ethics into formal education is a way for children to think critically about the moral guidelines that shape their societies, and then apply those ethics to their own values and decisions.
The idea of teaching ethics has been around since the ancient philosophers. Aristotle and Socrates believed an ideal education succeeded not only by teaching students pure mathematics, but also by preparing them to argue logically as moral, honest, hard-working and courageous citizens. In the East, Mencius and Confucius prioritized building the human character as the way for individuals and society to guide their lives.
In more recent times, teaching ethics in schools has been approached in different ways around the world. Children attending school in Japan follow the traditional practice of o-soji, learning ethics of accountability and commitment by cleaning the schools after their studies end for the day. Since 2010, an Australian initiative has given parents the option to enroll their primary school children in special ethics classes after school, instead of going to after school care. In these classes, students learn ethics both through logical reasoning skills and through classroom discussions in which they discuss ethical dilemmas with their peers and are encouraged to form their own opinions supported by moral reasoning.
Friendship employs a similar structure, teaching students a new ethics word each month, then facilitating classroom discussions that encourage students to think critically about the new ideas they have learned. The terms are taken from Friendship's own 12-part Code of Ethics, which include Commitment, Patience, Honesty, Tolerance & Non-Violence, and Courage. This month's word is Compassion. When they learn about compassion from their teachers, Friendship students will share anecdotes from their own lives in which they saw compassion being shown, and present their ideas for discussion. The hope is that as the students' Code of Ethics expands, they will not only use these ethics as a determining factor in making crucial decisions but will also teach their families and friends who are not in school about ethics, thereby encouraging others in their communities to think critically about morality.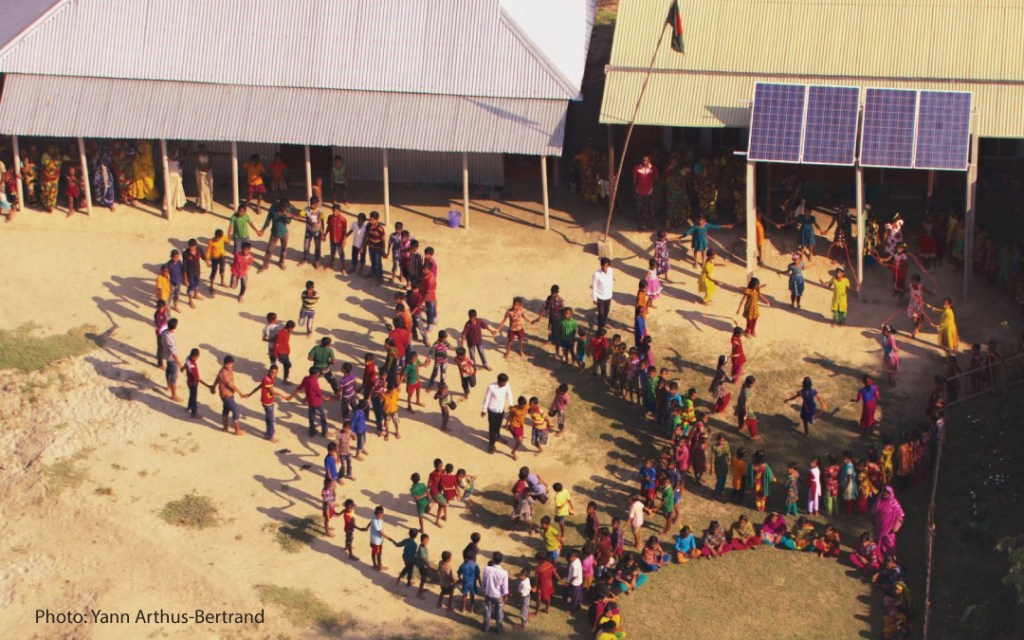 There are a few challenges to implementing ethics education in schools. The most common one is that in many parts of the world—even developed countries like the US, school education is focused on how students perform on standardized tests based on literacy, math, and other traditional subjects. The struggle to ensure high pass rates in these exams leaves time for little else. Even if we were to assume that these examination curricula prepare competent graduates for the workforce, they often ignore the need for character-building and social intelligence.
The limitations of national standardized curriculums or lack of funding for special after-school programs notwithstanding, some teachers themselves are hesitant to teach ethics even without such limitations, as they feel ill-equipped to act as role models for ethical education. The EU-based program Ethika has a unique solution for this issue. Partnering with organizations across several EU countries, Ethika's curriculum is specifically focused on training teachers to incorporate ethics education into their classrooms. The curricula are tailored to each age-range (starting from 3 years old) and are distributed to teachers in any of Ethika's partner programs, thereby making ethics learning more accessible to learners of all demographics.
Ethics learning has proved to have positive results in other communities as well. In Nairobi, Kenya, a campaign to teach children about consent in schools led to a 50% decrease in the rape of female participants. In the year after the program was conducted, 74% of boys who witnessed sexual abuse or violence intervened to stop it. Programs that encourage children to think critically about morality don't only influence their character. A 2014 study done with over 3,000 elementary school students in the UK found that students who followed a philosophy-based critical thinking training performed significantly better on math and reading comprehension than their peers in the control group. Arguably, it is just such a well-balanced education that truly prepares students for life beyond school. The International Baccalaureate Organization promotes the importance of ethics especially in our ever-interconnected world. IBO includes in its curriculum the Theory of Knowledge program which challenges students and teachers alike to analyze the ethics of their own and other cultures, and engage with peers from around the world to expand their mindfulness and increase their exposure to various modes of thought.
In a world where virtue seems to be out of fashion, the leaders of tomorrow need to have a strong moral compass. "Twenty-five years ago, nobody took climate change issues seriously, yet today it's unanimously recognized as a deep danger to our world," says Friendship founder Runa Khan. "We are making the same mistake today by not giving enough importance to teaching, demonstrating and nurturing the fundamental values of ethics and dignity. Building people with character is core to strengthening the future of our planet."